Parting Shot: Emotional Reservoirs
As a pediatric emergency physician, Wendy Sacks photographed her young patients to clinically document their illnesses and as an emotional … Continued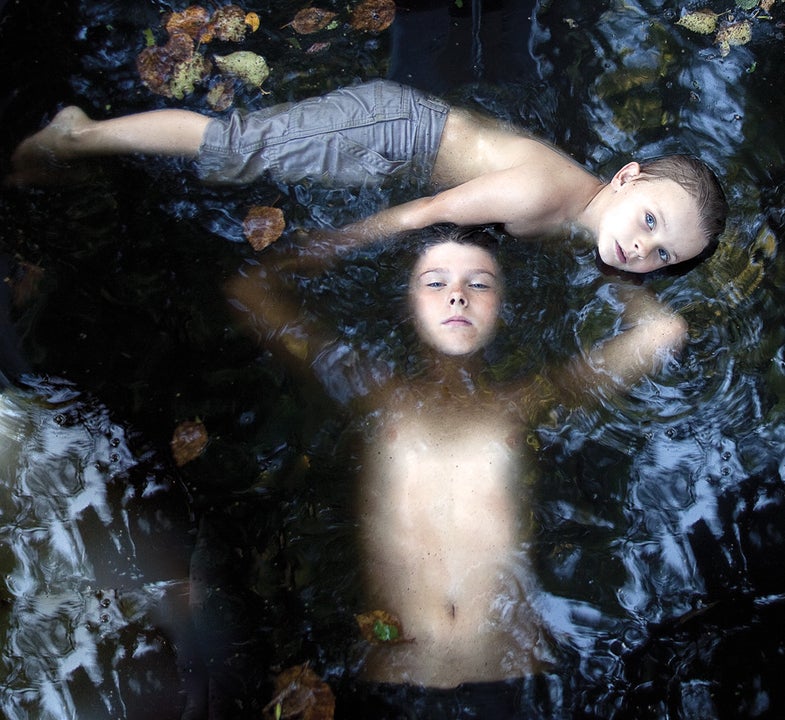 As a pediatric emergency physician, Wendy Sacks photographed her young patients to clinically document their illnesses and as an emotional outlet for the stress and grief associated with her job. "I turned everything into pictures," Sacks says. After a debilitating connective-tissue disease forced her to leave medicine, she started taking photos of her own children. While photographing them during bathtime, her own intense feelings about life, death, healing, and physical struggle emerged, and her series Immersed in Living Water was born.
Sacks showed some of her images to a photographer in January 2010; in March of the same year she was encouraged to take a leap of faith and brought her work to FotoFest in Houston. Positive response there and at other portfolio reviews was immediate and tremendous, and Sacks was soon having her work displayed and winning awards around the world.
Sacks photographs her young subjects in a stainless-steel tank at her home near Rochester, New York. She doesn't use professional models—the boys in the photo above are the sons of a man Sacks met at a local festival. She feels strongly that each session is a profound experience and that her work captures and celebrates the fleeting nature of the moment. Yet she embraces her audience's individual reactions to the images.
Immersed in Living Water will be released as a book by Contrejour, the publishing house of French photographer Claude Nori, in 2014. See more of Wendy's work at WendySacks.Photoshelter.com.