One to Watch: Journey Man Michael George
Profile of the emerging Brooklyn-based editorial photographer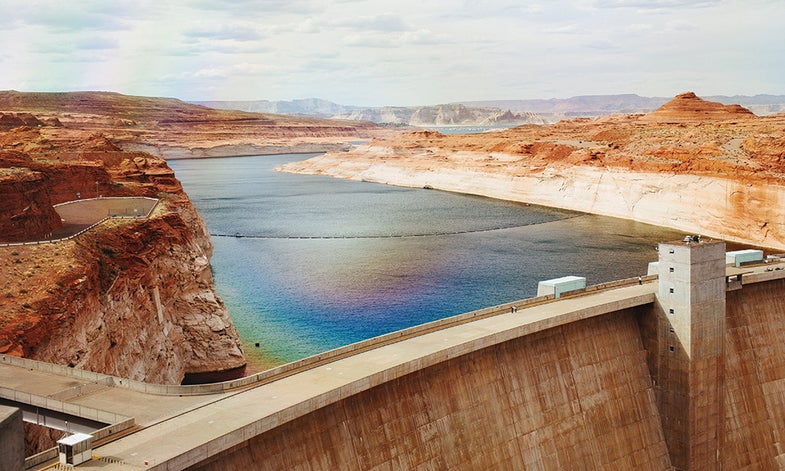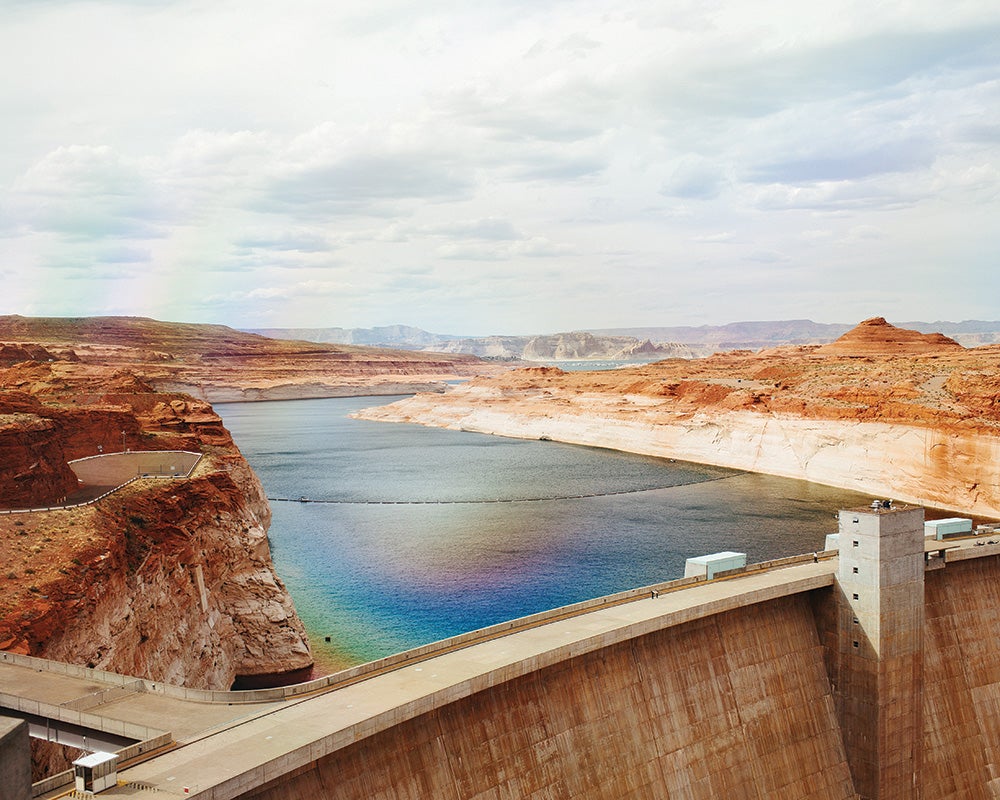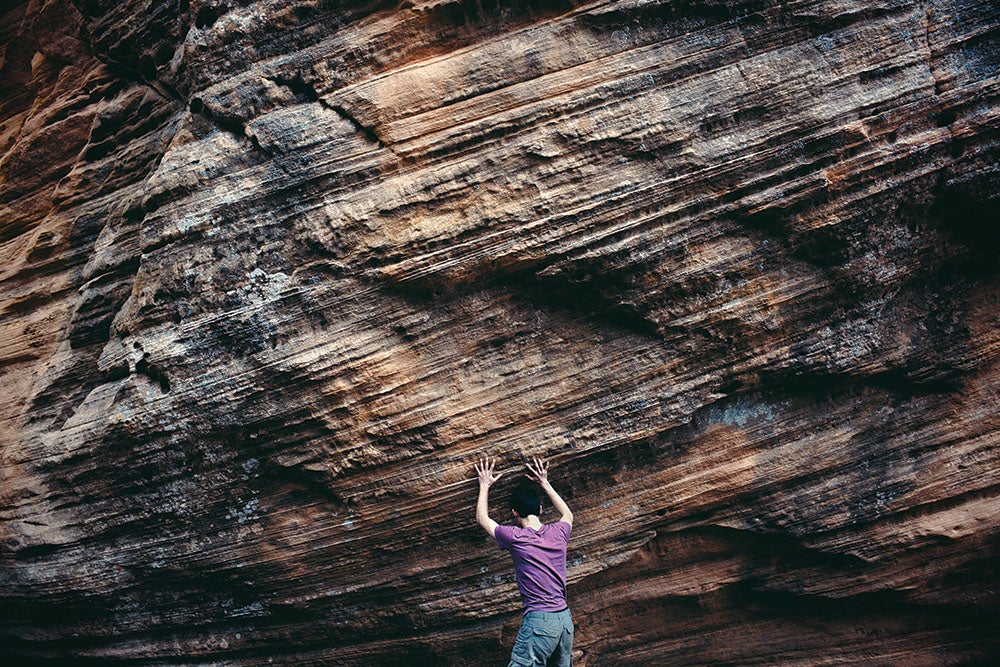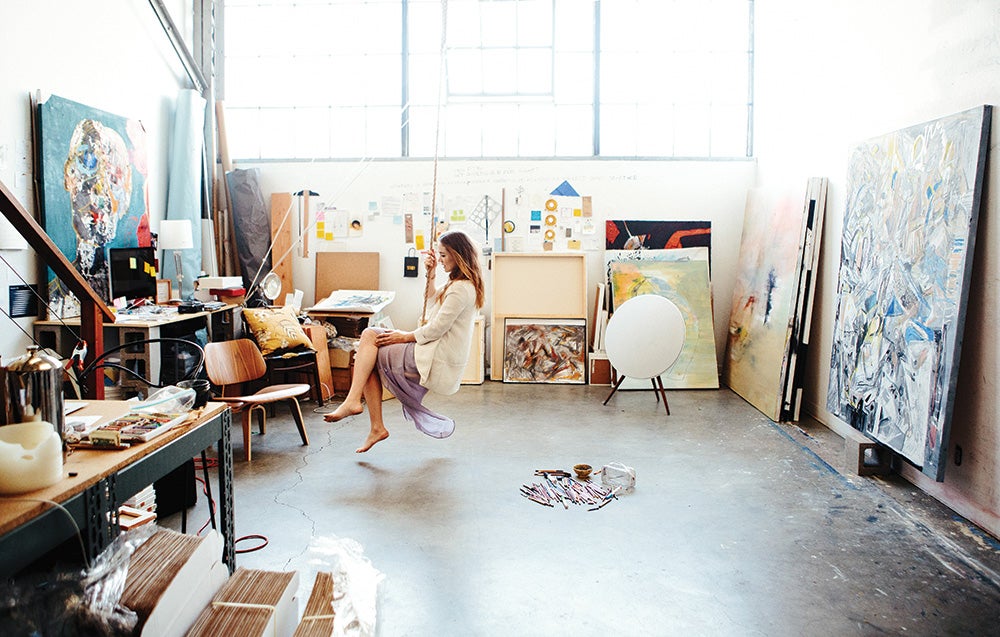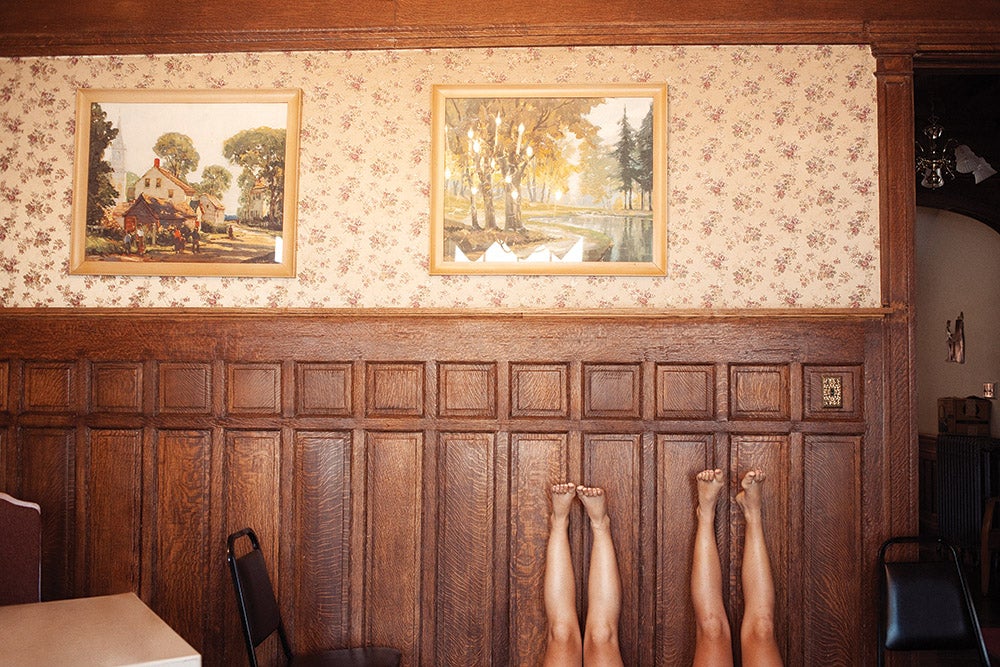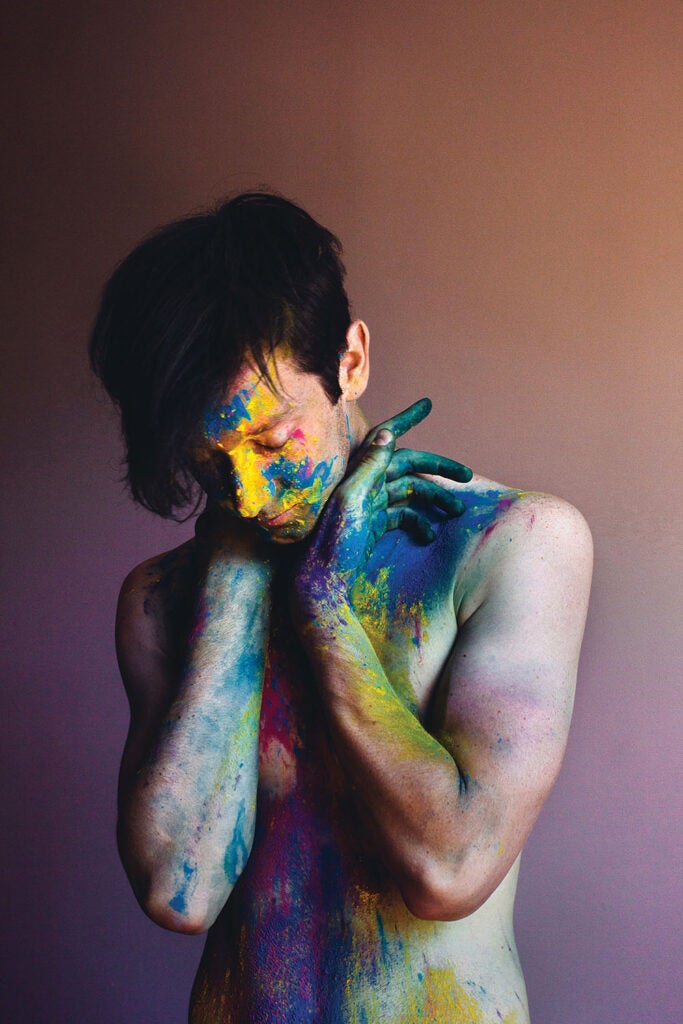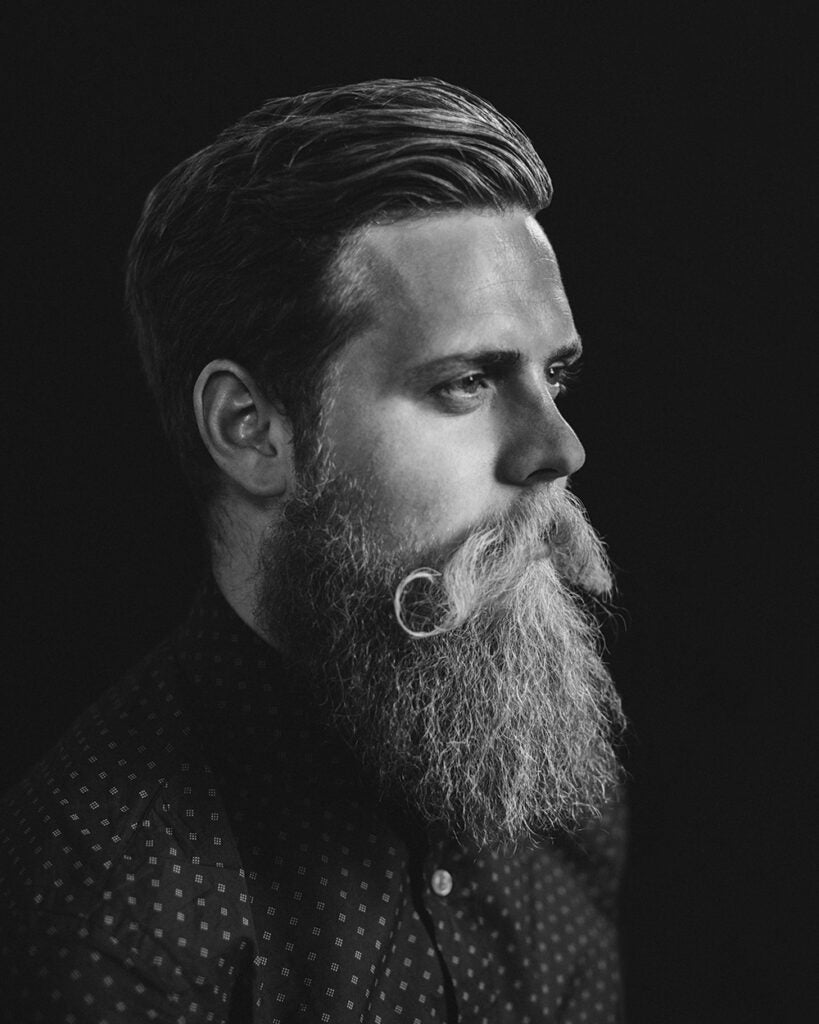 For all intents and purposes, Brooklyn-based photographer Michael George is just hitting his stride. At 25, this New York University graduate remains a new kid on the block—although a growing list of notable clients suggests that moniker won't last. The varied mix ranges from high-circulation glossies like Runner's World and Wired to the hip indie publication Hello Mr., whose Issue 04 cover he snapped. Yet when asked about the upward trajectory, he replies with droll candor: "Well, I'm making rent and keeping a studio going, so that in itself feels like an accomplishment."
Stylistically he may be equally elusive. For someone reared in the age of Flickr and Instagram, his images are carefully, almost classically composed, and his poetic sensibility is strikingly romantic. His contemplative images convey a studied sense of wanderlust—whether mapping the topography of a face in a portrait or unearthing the history of a place in a pastoral landscape. "The fascination with travel is something that has been brewing in me for a long time," he says. "I grew up in south Florida, and we would just go to beaches for vacation. I actually never really got on a plane until I moved to New York to go to NYU. Now I'm on the road three to four months out of the year."
By chance, one of those early adventures provided a career turning point. Rather than rush- ing head-first into full-exposure mode (like many of his peers), George remained relatively low-key after graduating in 2011, balancing assistant jobs and freelance gigs with cherished extracurriculars—like a stint with the charity organization Bike & Build, for which he embarked on a U.S. cross-country journey to raise funds for affordable housing. During brief pauses in the group's grueling schedule, George amassed enough images to compile a travelogue that he presented later that year at a summit for the charity group Images & Voices of Hope. "It was there that I learned about the Camino route," he recalls. "One of the fellow IVOH youth had just walked it and told me stories from the trail. I became obsessed and started heavily researching. Within a few months I had purchased plane tickets."
The fabled route, known as Camino de Santiago, is a network of ancient Christian pilgrimage paths that wind through Southern France and into Northern Spain. Traditionally undertaken by foot, the Camino has provided the faithful with meditative silence and penance over some 1,000 miles since at least the 11th century.
Embarking on two separate trips in 2012, George shot images nonstop for a total of four months. The experience was physically and mentally taxing, but it provided an exercise in focus and self-discipline. "When I was shooting there, I wasn't working other jobs," he notes. "I wasn't at home. It was the only thing I was doing."
And on those time-worn trails he found a measure of artistic clarity. Documenting a landscape rich with history and lore, he encountered colorful locals, commiserated with fellow backpackers, and obtained glimpses into the lives of clergymen and a peek into the larger mysteries of faith. It was a sprawling journey that he edited down into a visual essay, Portrait of a Pilgrim, which, along with its accompanying texts, offers something like a Canterbury Tales for the Internet age.
"I think that project was the first one—from the stylistics to the final edit—where I could recognize the direction of where I wanted to go," he says. The project garnered attention from National Geographic, which will soon feature selections in an issue in 2015.
Still, despite the steady progress, George is reluctant to carve a narrow niche for himself. "The industry can fixate on compartmentalizing photographers," he says. "I suppose there used to be a reason for it, as you would get known for shooting one particular thing. But I don't think that is a feasible model to survive anymore. I think most contemporary photographers have made themselves into Renaissance men."
CLOSE UP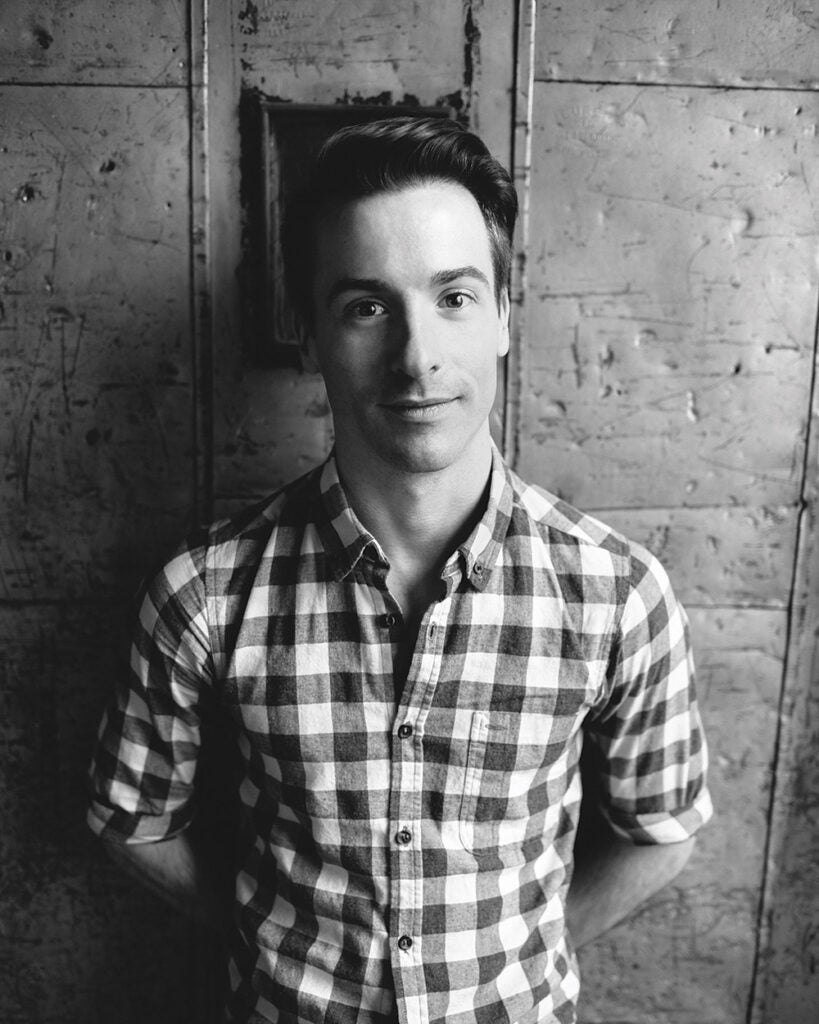 Michael George
michaelgeorgephoto.com
Lives In Brooklyn, NY
Studied At New York University's Tisch School of the Arts
Clients Include Crunch Gym, First Round Review, French Institute Alliance Française, Hello Mr., New York Road Runners, New York University, Popular Mechanics, Runner's World, Wired, YMCA, ZocDoc
In the Bag Canon EOS 5D Mark III: "It's a workhorse and it has a silent shutter that generally keeps me unnoticed," George says. "I travel light: one body, two lenses—often the 50mm f/1.2L and 35mm f/1.4L Canon EF. In post, I use custom filters within VSCO and Alien Skin Exposure to make my RAW images fit my vision."