One to Watch: Jade Doskow Finds Balance in the Frame
hen asked what drew her to the study of architecture, Jade Doskow points to a childhood memory. "I grew up...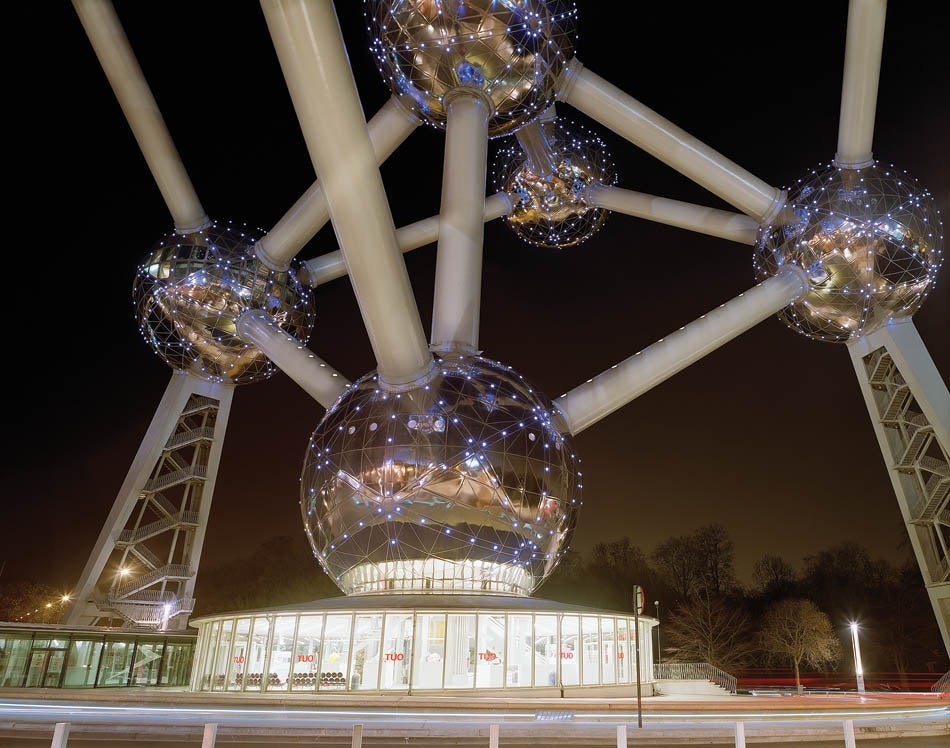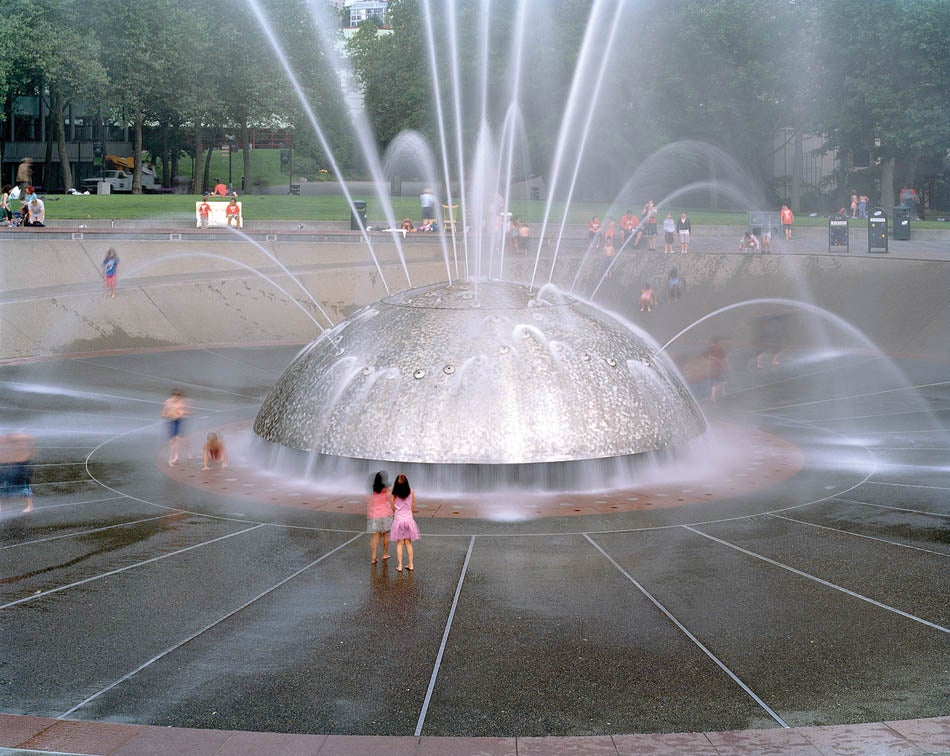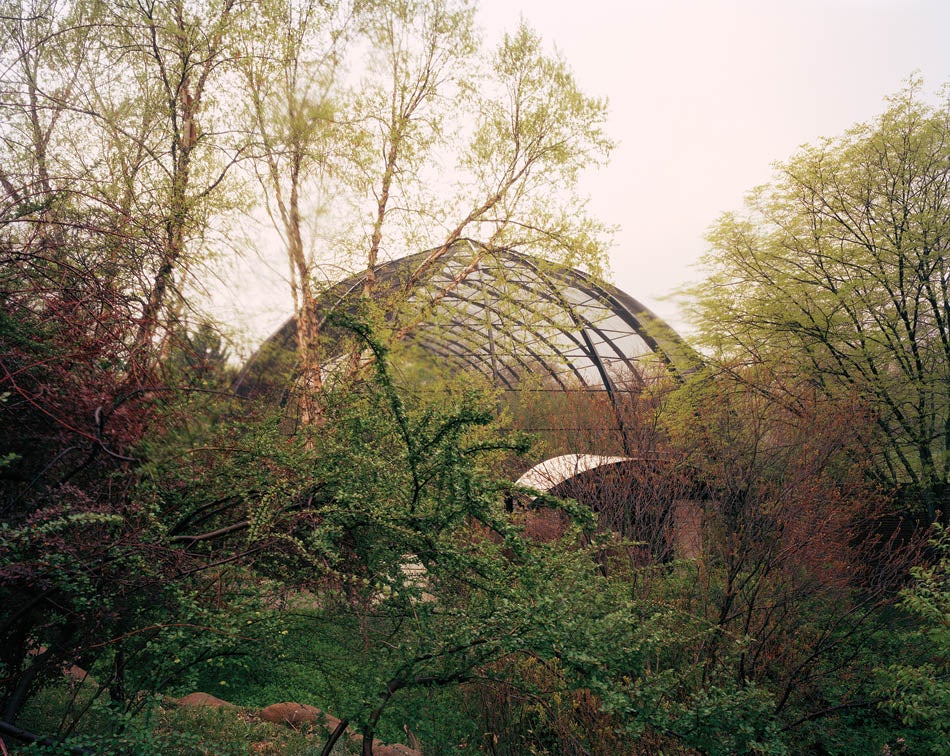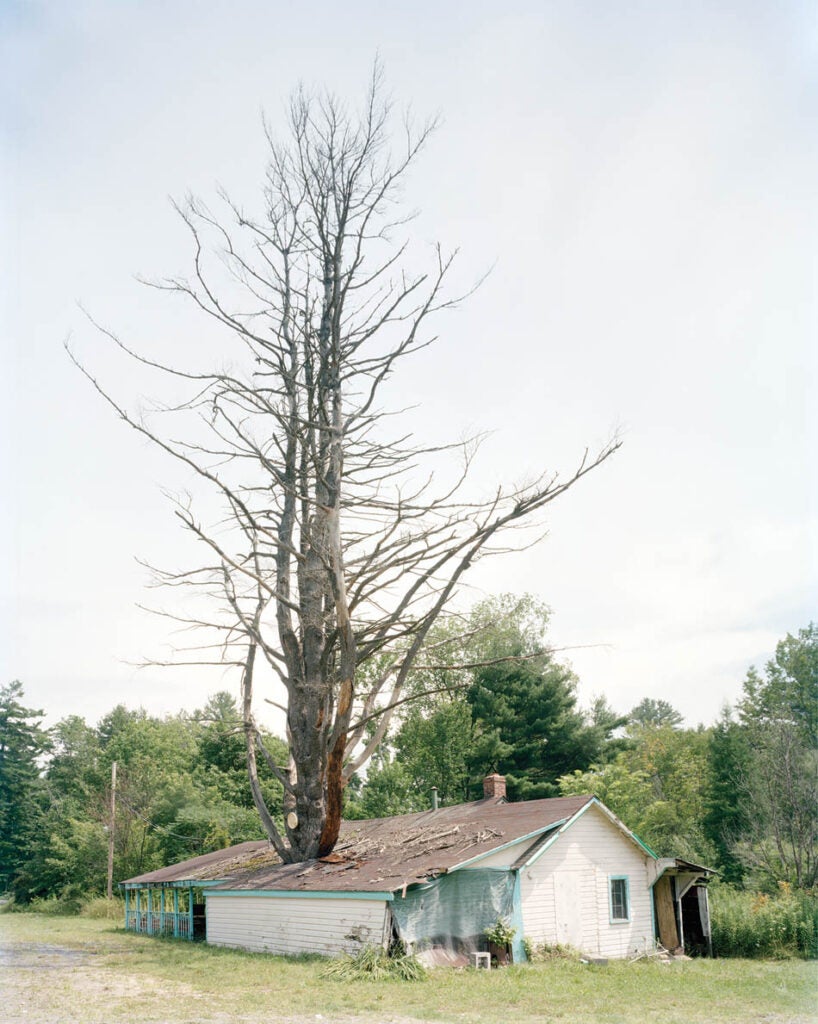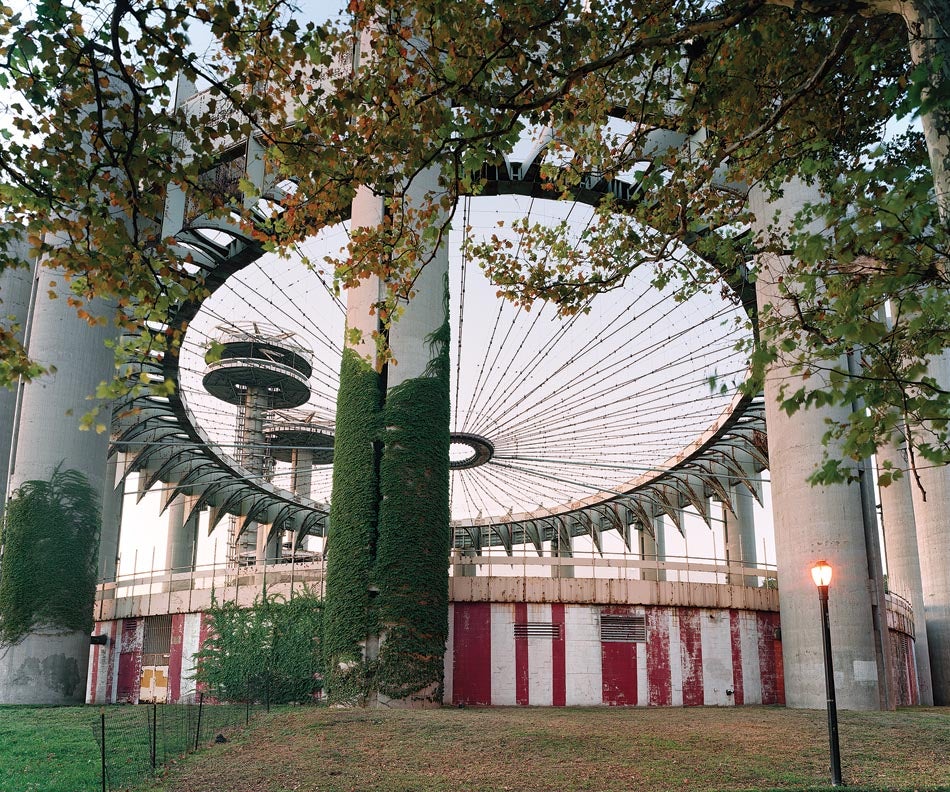 hen asked what drew her to the study of architecture, Jade Doskow points to a childhood memory. "I grew up in a 275-year-old farmhouse in Pennsylvania," she recalls, "and when I was about nine, my parents were adding on to our house. They hacked through the rear wall and the innards of the wall were exposed; it was like stone that was held together with mud and horsehair. And it made a real impression on me—that very solid structure that represents everything about home, ripped apart and held together with these paradoxically humble materials. The contrast between old and new, between what's architecture outwardly and what it stands for, are primarily of interest to me."
Doskow has translated that fascination into poignant architectural images that have led to a long list of accomplishments. She teaches at the School of Visual Arts and the City University of New York. Her CV of exhibitions and press coverage is pages long. She recently raised $10,000 on Kickstarter to finance her current series, World's Fair Project. She has representation on both coasts. And she's only 34.
Doskow's success as an architectural photo­g­rapher lies in a seamless melding of elegant composition with lyrical subjectivity, as seen in her gorgeous nightscapes of her home neighborhood of Red Hook, Brooklyn, and her subtly nuanced images of abandoned World's Fair sites, which she has been shooting for the past six years. To date, she's covered the over-the-top architecture, leftover parks, and seminal structures (think Eiffel Tower) left behind after an expo packs up and leaves at 20 sites throughout North America and Europe. She plans to photograph the remaining 30, ending up in Shanghai to shoot the locale of the 2010 World Expo.
Doskow aims to capture not only a structure's physical appearance—the "actual bones of the thing," as she says—but also its "aura in space," be it the contrast between a building's outward architecture and what it stands for, or the effect that a temporary event like a World's Fair has on the permanent life of a city. To achieve a "dynamic luminosity" across her 30×36 C prints, Doskow shoots with an Arca-Swiss 4×5 view camera, combining long exposures with narrow f-stops—f/22 or f/45 for daytime shots. Pushing the exposure gives her smears of color and movement that aren't possible in a "proper" exposure, while the rigor of working in large format forces her to consider in minute detail what she's doing. Says Doskow, "I like slowly setting up a shot and letting things happen—through the act of the wind, and the light, and the apparatus I'm working with—that are mysterious or unexplained."
It's a process she developed over time. Doskow took her first photography class as an undergraduate at New York University. She was working as a bike messenger, and racing around the city gave her a new perspective on the aesthetics of the urban environment. This on-the-move education came to a halt, however, when she was hit by a cab.
Facing multiple surgeries, she went into a severe depression and turned to photography to express what she was feeling. The resulting series of self-portraits won her NYU's Herbert C. Rubin Award for Visual Arts. More important, she saw that people responded to the way she was using the medium.
After receiving her bachelor's degree, Doskow got a job as a color darkroom printer at New York City's prestigious LTI photo lab, where she worked on the huge, crisp negatives of such clients as Robert Polidori and Andrew Moore. It was there that she fell in love with large format and got an education in color and composition unattainable in an academic setting. She went on to earn her master's from SVA, ultimately joining the faculty while continuing to exhibit and sell her work.
Though she worked with Polidori only briefly, Doskow cites him as a key influence because of his perfectionism. "When I came up with the idea for the World's Fair project," she says, "I discussed it with him and he said, 'Are you crazy? That's way too ambitious.' And I thought, 'If he said that, then I'm definitely interested.'"
As with any long-term project, periods of excitement alternate with periods of drudgery, and Doskow occasionally thinks, "Oh, here I am working on my World's Fair project again," especially as curators and editors ask for new material. But people from diverse arenas—cultural, scientific, historical—are responding to her work, and Doskow is building a wide base of interest, in part through a strong online presence and participation in gallery group shows.
Doskow's work ethic, developed through years of competing as a classical musician, is a driving force. "People respond positively to hard work and making good work," she says, "which is what I'm trying to do." The formula might seem a bit old-fashioned, but clearly, in Doskow's case, it's working.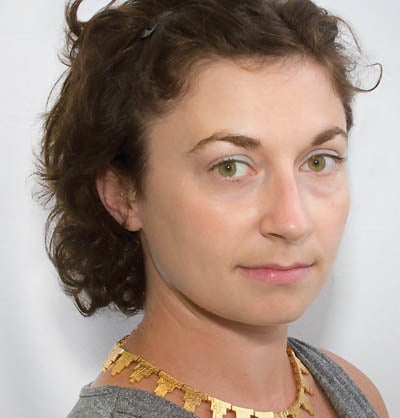 _Lives In: Brooklyn, New York
Studied At: New York University, School of Visual Arts Honors International Photography Awards Honorable Mention, 2012; Kipton Fine Arts Rising Artist, 2009; Finalist, Photolucida Critical Mass Competition, 2009
Visual Philosophy: "My pictures are straight pictures, which I think is becoming more and more unusual. I'm not dropping in skies or moving things around; I'm just retouching and doing the color work," Doskow says. "With a lot of the cutting-edge work that's out, it's not documentary in the traditional sense; there's this push for conceptual work made in the studio that challenges the notion of a photograph being a straightforward document. My work clearly falls outside of that. But photography has been on an experimental basis since it was invented. Pushing the boundaries is important in stretching the idea of what photography means."
In the Bag: Arca-Swiss Discovery 4×5 view camera; Manfrotto tripod. "A lot of my earlier work was also shot with a Wista DX field camera," Doskow says. "I carry three lenses—90mm, 150mm, and 200mm—and two bellows: a black leather bag bellows and a standard bellows." In post-production," she adds, "I scan the negatives, retouch them in Photoshop, and make digital C prints."_