The Danger of the Disabling Image
NYU symposium explores the representation of disability in photography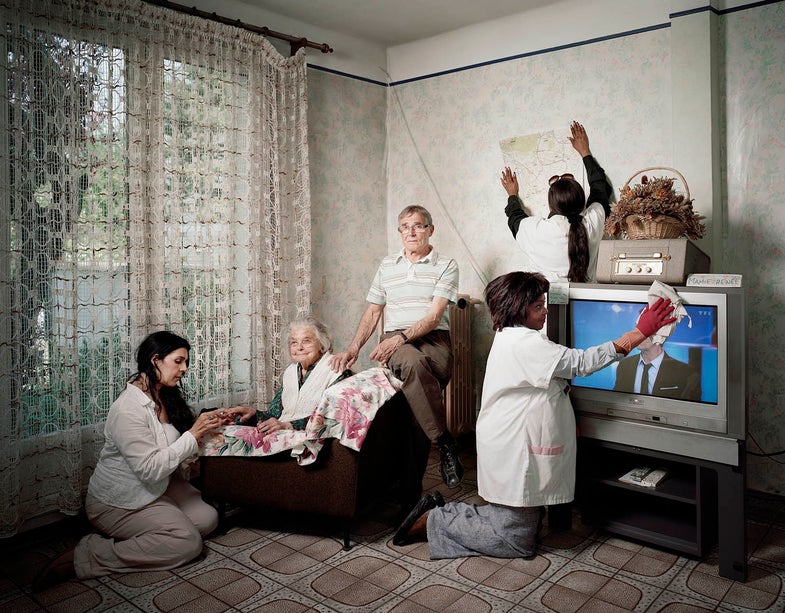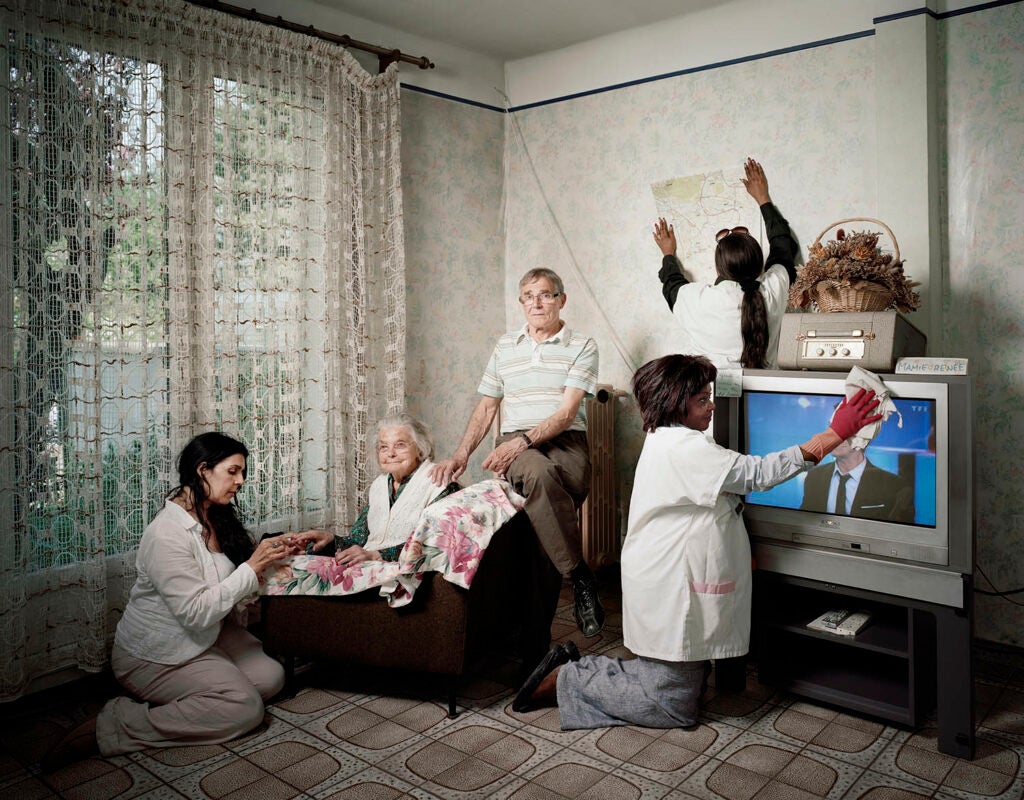 Living together / Vivre Avec
Image from the series Vivre Avec
"Photography, of course, has played a long-standing role in the dehumanization of people with disabilities," Faye Ginsberg said to a tightly-packed NYU common room filled with a sea of heads nodding in agreement.
Ginsburg, an anthropology professor as well as the Director of the Center for Media, Culture, and History and the co-Director of the Council for the Study of Disability, was one of the many well-studied participants that took part in New York University's two-day symposium, Envisioning Accessible Futures: Disability, Caregiving, and Photography.
The second day of the symposium, held on April 1, 2016, focused on photography's role in the representation of disability. Photographers Jean-Robert Dantou and Rick Guidotti served as panelists and shared their vastly different approaches to portraying disability in their work.
Dantou approached the podium first, with one of his images projected above him. The image showed an older woman, sitting upright in a chair in her living room, surrounded by four other subjects.
"We were a bit angry with the predominant representation of care," Dantou began of his teams' incentive. "It was always the hand of an old woman in the hand of a nurse—we wanted to say that care is a collective thing most of the time."
In order to fill this gap in the imagery surrounding disability, Dantou conceptualized his series Vivre Avec. The photos show individuals in their homes with their caregiving team, whether it is their family or professional workers or both.
Not only did Dantou feel that photography failed to acknowledge the amount of people that commit to caregiving, but he also felt the art form failed entirely to represent disability itself.
"I saw [disability] only through the work of Diane Arbus or Mary Ellen Mark, but I was shocked when I began to learn that in those images we are only seeing a very small moment of the crisis."
Exploring other aspects of a disabled person's life, and not just the moment of crisis, allowed Dantou to humanize disability and to remove the stereotypes and misconceptions he felt plagued most photographical works on the subject.
Taking the podium next was photographer Rick Guidotti, who began his career as a fashion photographer only to move serendipitously into photographing disability. After spotting a gorgeous young woman waiting for a bus, he found that she had a genetic condition called Albinism, which impacted her physical characteristics.
Inspired to find and photograph a woman with these traits, Guidotti turned to research Albinism further.
"When I looked for images of the beautiful child I had seen, I saw medical images of despair and disease or freaks at the circus," he said.
This discrepancy between the manifestation of a genetic mutation in a normal, high-functioning young person and the images in the media were alarming, and like Dantou, Guidotti sought to align photography and reality.
From this seed of thought, Guidotti formed Positive Exposure, a foundation aiming to use photography in order to reverse the misconceptions surrounding people living with genetic, physical, or cognitive differences.
The resulting images he clicked through across the screen were astounding: Young, vibrant, happy children smiling and locking eyes with the lens, embodying both their disabilities and their unique personalities.
Though Guidotti and Dantou's aesthetics varied distinctly, their missions were strikingly similar: To reshape the representation of disability in photography.
Photographs are an incredibly powerful tool to inform and to educate, but when misused can act as catalysts for prejudice.
"Photography is as powerful as it is dangerous, we must be worried about it as if it is poisonous," says Dantou. "It doesn't have to be a tool of control and surveillance, it can be a weapon of struggle, emancipation and social criticism."
Images from two of Dantou's series will be on display at NYU April 4-19, 2016