The New York Photo League's Radical Camera
The New York Photo League, formed in 1936, listed among its original members a group of progressive Manhattan photographers that...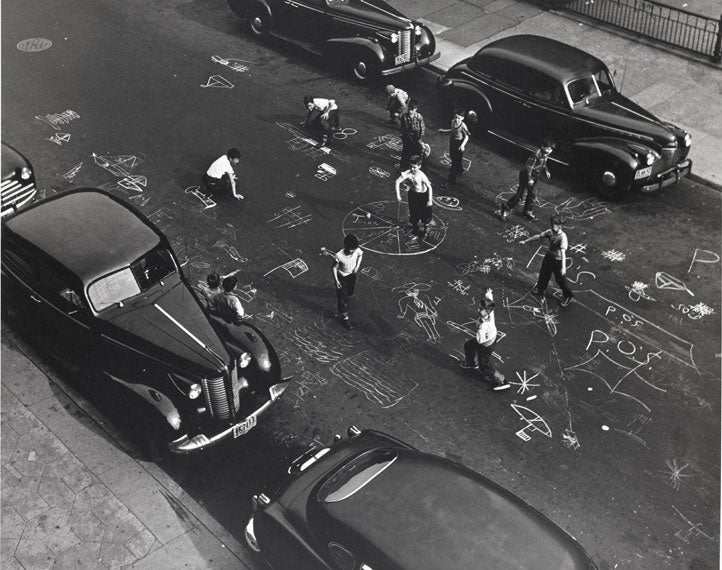 The New York Photo League, formed in 1936, listed among its original members a group of progressive Manhattan photographers that reads like a 20th-century photography text book table of contents: Sid Grossman, Aaron Siskind, Minor White, Weegee, W. Eugene Smith. Armed with then-newfangled 35mm cameras and with backing from the New Deal, the League aimed to document the street and elucidate life of the working class and underprivileged. The league's mission, as stated in their newsletter Photo Notes in August 1938, remains poignant today: "Photography has tremendous social value. Upon the photographer rests the responsibility and duty of recording a true image of the world as it is today. Moreover, he must not only show us how we live, but indicate the logical development of our lives".
Images from the League portrayed life in its varying forms: from a society recovering from the economic devestation of the Depression, to children in Harlem playing street games, to life on the front lines of World War II, to the injustices of the Jim Crow South. But perhaps an even more powerful contribution to photography was the League's development of the documentary medium, transforming photography into an art form that challenges the viewer while paying homage to the photographer's place within society.
Many in the League were first-generation Jewish Americans, making New York City's Jewish Museum a fitting venue for "The Radical Camera: New York's Photo League, 1936-1951" open through March 25. The show is a reminder of photography's past, and its fight to portray truth within society. Member Lisette Model, in a quote printed on a wall within the exhibit, puts it thusly: "The thing that shocks me and which I really try to change is the lukewarmness, the indifference, the kind of taking pictures that really doesn't matter."
Although the League fought for social justice, it's easy to see how its values (and the religious background of its members) made it a prime target for the post-war Red Scare. In 1947, the U.S. Attorney General blacklisted the Photo League, calling the organization "totalitarian, fascist, communist and subversive." In the early 1950s, the blacklisting caused many League photographers like Rosalie Gwathmey to destroy negatives and stop making photos. And in 1951, responding to pressure from an increasingly McCarthyist government, the League disbanded permanently. It's a sad end to the story of an organization that sought truth above all else, but of course, the images live on.
For more information on the exhibition, visit thejewishmuseum.org.