This looks like required viewing for any fan of street photography and/or New York City:
Director Cheryl Dunn, who is a photographer herself, managed to wrangle up a top-notch lineup of photographers famous for their work on the streets of New York to appear in her new documentary, Everybody Street: Elliot Erwitt, Bruce Davidson, Mary Ellen Mark, Jill Freeman, Bruce Gilden, Joel Meyerowitz and many more. Basically the all-star team of 1970s street work.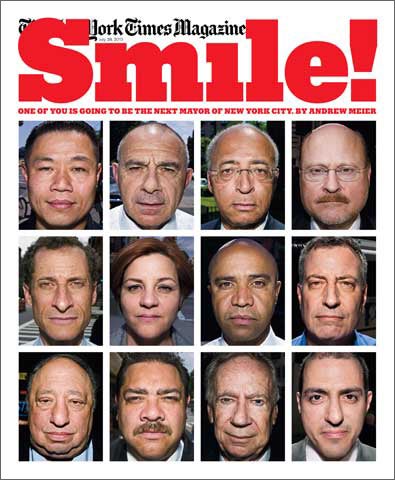 Even though street photography's golden era was undoubtedly when most of Dunn's cast could be found working New York's pre-Giuliani blocks, the style remains as influential and alive today as ever. We recently covered a gallery show currently on view in Los Angeles featuring a selection of street photographers carrying the torch here in the 21st century. And just last weekend, Bruce Gilden delivered one of the strongest series of poitical campaign photographs in recent memory, shooting all 12 of NYC's mayoral candidates for the New York Times magazine. Working in his signature flash-in-the-face style, the photos are instantly recognizable as Gilden's, and in their unflattering directness, they're something altogether different than the archetypal politician-on-the-stump hero shot.
Everybody Street was shown at Canada's Hot Docs festival in April/May of this year, and according to its website, is currently seeking distribution for further screening arrangements. Fingers crossed this gets wider release.