NASA's Photos of a Rocket Explosion Make Fine Art Out of Scientific Catastrophe
A collection of spectacular photos have been released to Flickr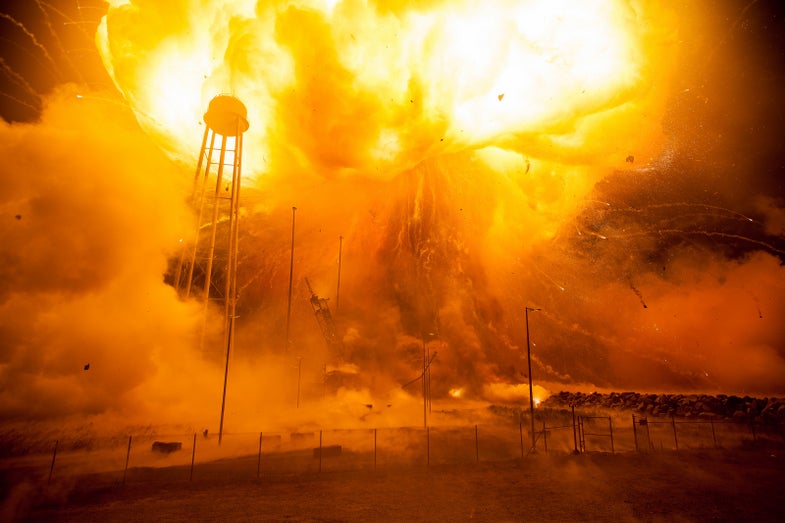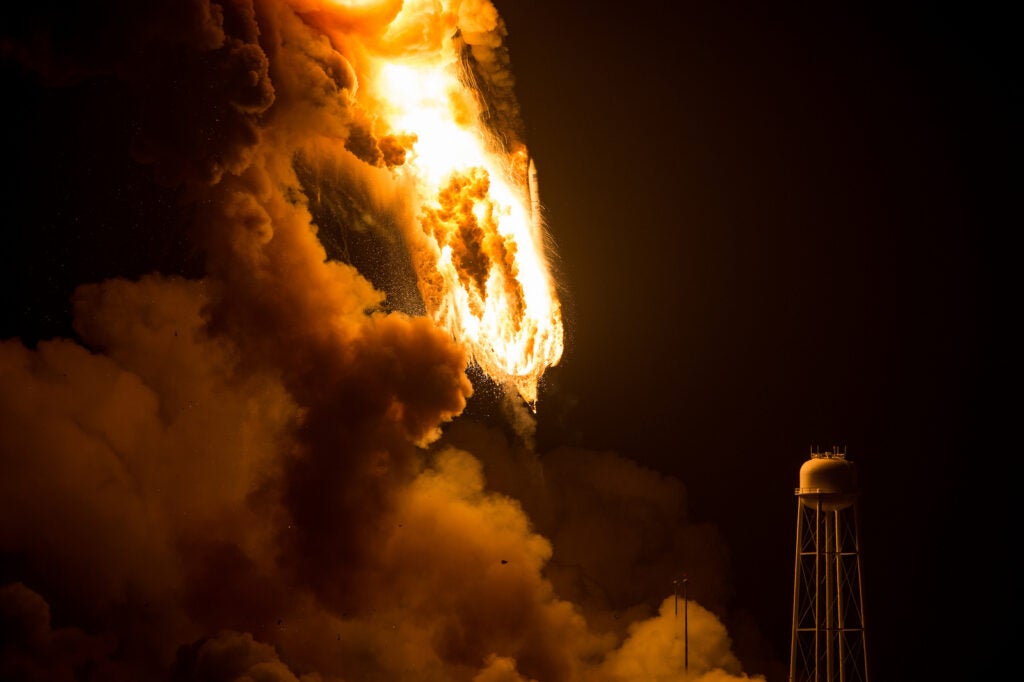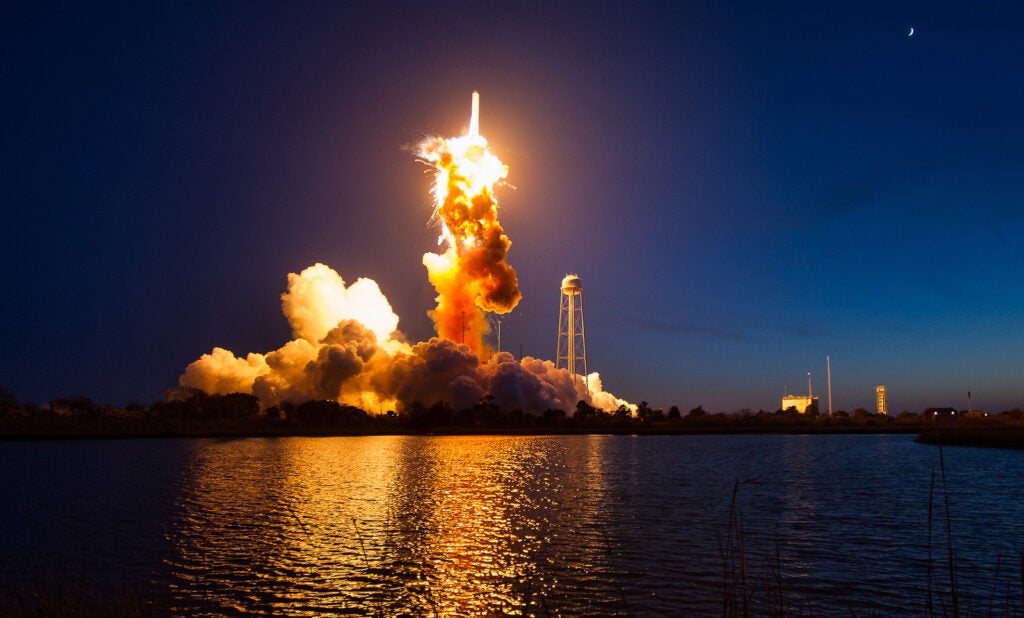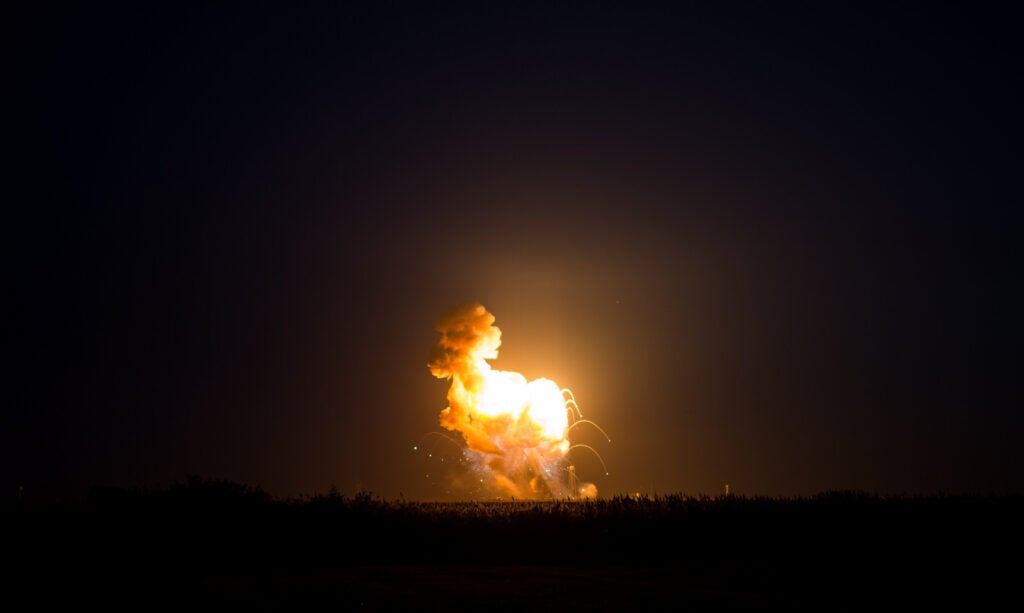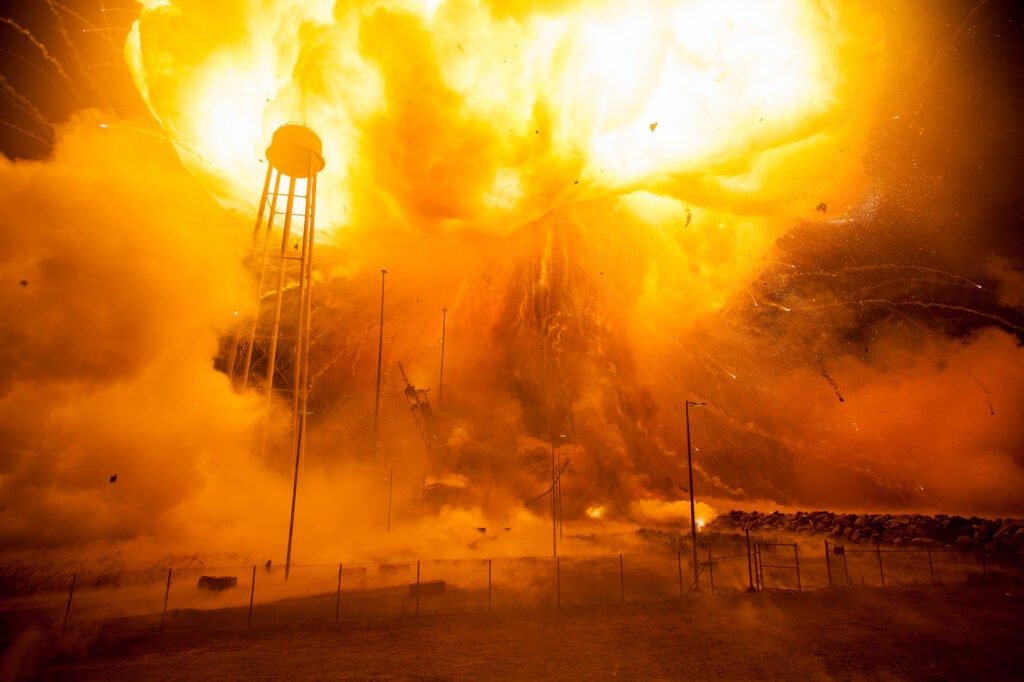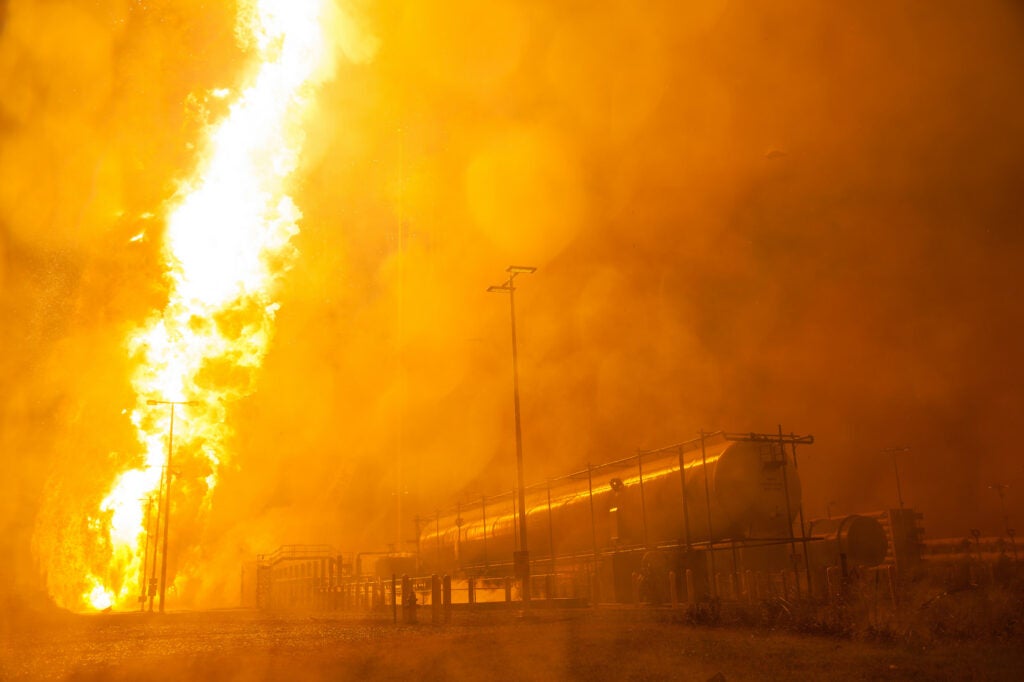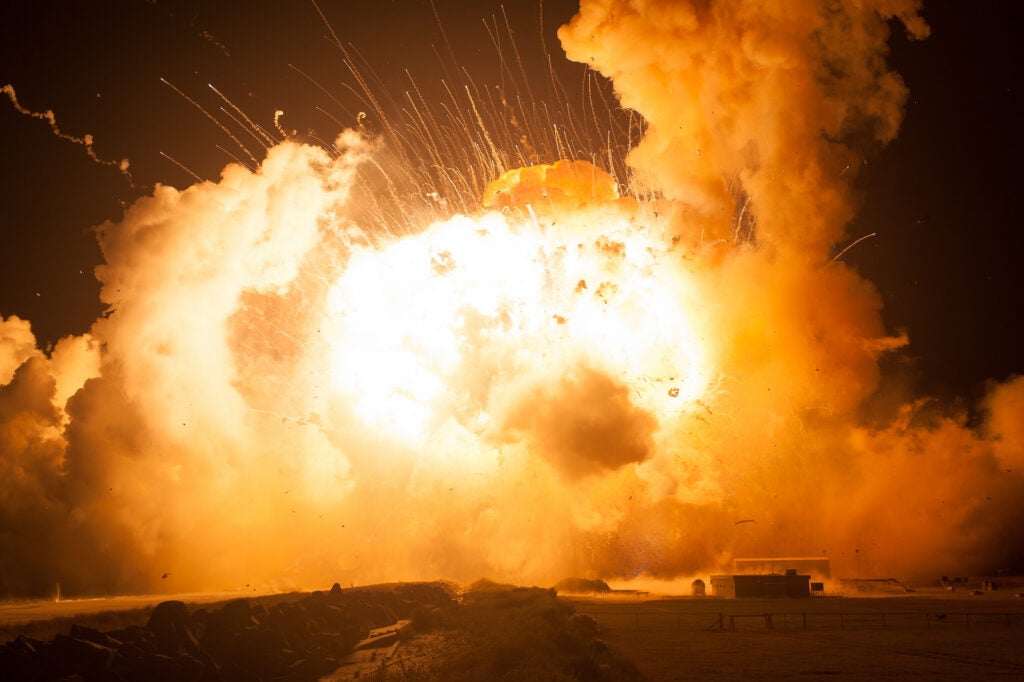 As it turns out, launching a rocket into space is very tricky business. It takes rooms full of actual geniuses weeks and even months of preparations, all of which can fall victim to the smallest irregularity. In 2014, the Antares rocket was meant to bring experiments and supplies up to the International Space Station. Soon after launch, something went wrong and the engineers slapped a cautious palm down on the self-destruct button. The result was a marvelous fireball that literally looks like hellfire, but didn't actually injure anyone.
NASA recently dropped a grip of photos from the massive explosion into a Flickr gallery without much information. The images show the event from a variety of different viewpoints, some of which are literally a little stressful to behold.
The images were almost certainly captured by remote cameras, but the dark, contrasty tone makes the photos look shockingly cinematic.