Must See: Books and Shows For Fall 2014
Portraits By Martin Schoeller teNeues $125 Shooting for magazines including The New Yorker and Rolling Stone, Martin Schoeller made a...
Portraits
By Martin Schoeller
teNeues $125
Shooting for magazines including The New Yorker and Rolling Stone, Martin Schoeller made a name for himself with his tightly drawn face shots of famous subjects, so sharp and close-up that you can often see the pores in their skin and the sadness in their eyes. These were showcased in the 2005 book Close Up, which Schoeller followed with 2012's Identical, examining the minute differences in the faces of identical twins. But all along, the photographer was creating atmospheric portraits with uncommon wit and verve, as seen in this 280-page retrospective. Here he takes a page from the stylebook of Annie Leibovitz, whom Schoeller assisted for years: Get celebs to do crazy things. From dog trainer Cesar Millan surrounded by feral pooches to chef April Bloomfield served on a platter, these pictures are deft, fun, and funny.
Olympus Invision Photo Festival

Banana Factory, Bethlehem, PA, Nov. 7–9 bananafactory.org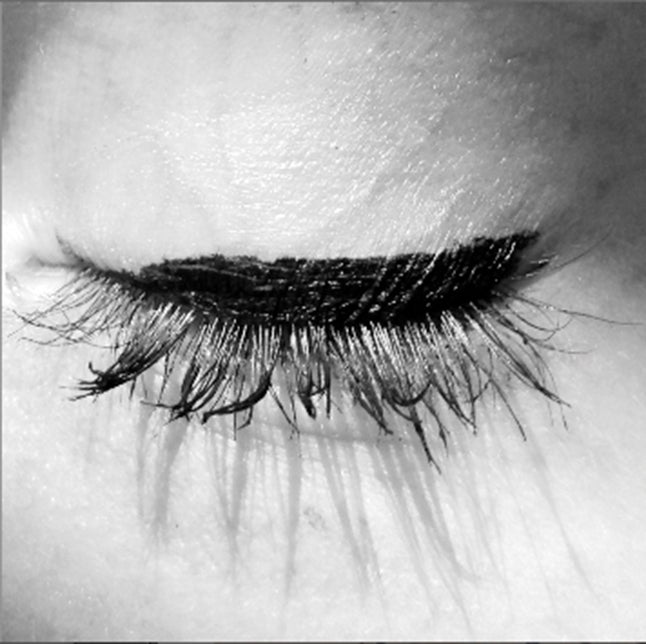 The fifth annual Invision festival features three days of photography galore: exhibitions, workshops, parties, and presentations by renowned pros. Speakers include The New York Times Magazine's photo editor Kathy Ryan, whose Instagram feed has more than 50,000 followers, and photographers including Andrea Modica (page 16) and Larry Price.
From Here to There: Alec Soth's America

Madison Museum of Contemporary Art, 
Madison, WI, through Jan. 4, 2015 mmoca.org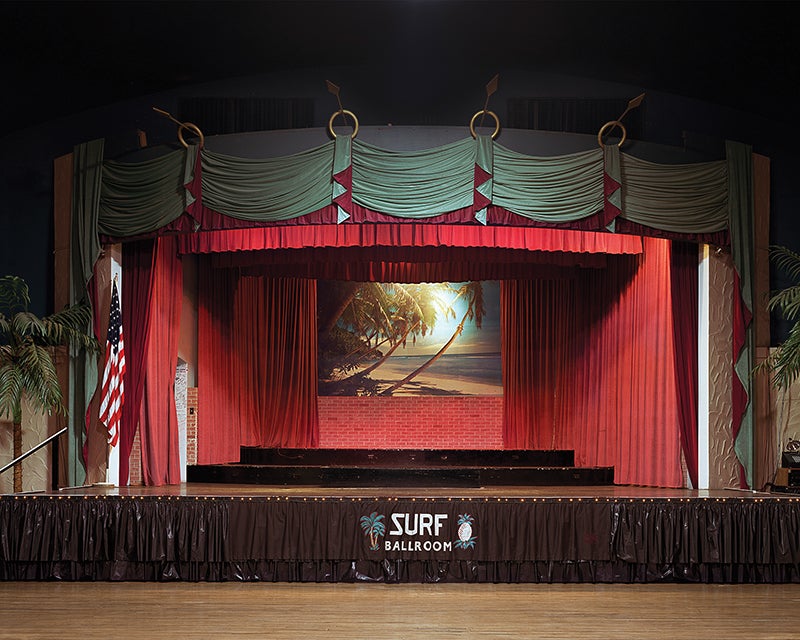 This retrospective shows the trajectory of Soth's career from early black-and-white work through large-scale color portrayals of everyday America. The survey ranges from Soth's noted projects Sleeping by the Mississippi and Niagara to recent work on display for the first time. Soth's Lothlorien Series depicts life in a communal cooperative in Madison, while his Broken Manual project portrays people who have retreated from civilization—outlaws and monks, hermits and survivalists. Soth's gift for empathetic portraits illuminates these alternative lifestyles.
Red Ball of a Sun Slipping Down

By Eugene Richards

Many Voices/DAP $50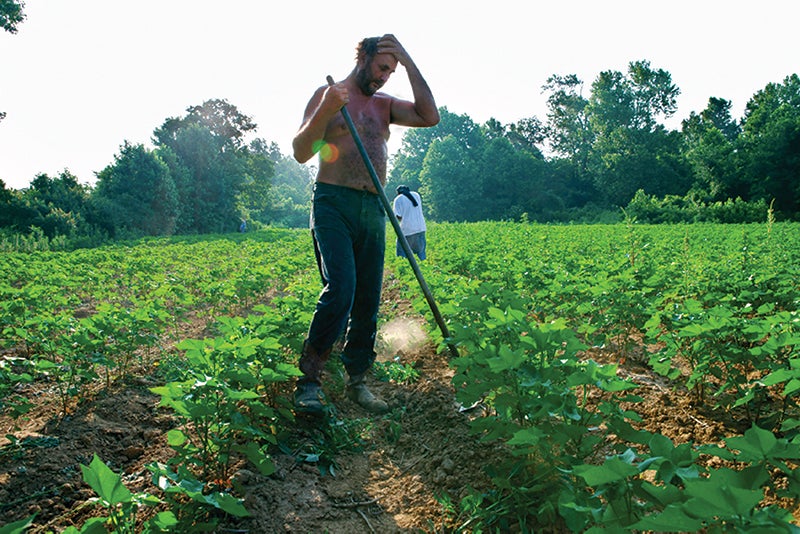 Richards first documented the Arkansas Delta beginning in 1969 while serving as a VISTA volunteer in a land racked by poverty and racial strife; he was also drawn to the area's natural beauty and the dignity of its residents. Forty years after his last visit, Richards returned with his camera, capturing what had and hadn't changed in the area and in the lives of an extended family that he'd befriended. This volume artfully blends older black-and-white and recent color images, woven together with an evocative short story written by Richards.
Michael Schmelling: Your Blues

Museum of Contemporary Photography, 
Chicago, IL, Oct. 16 – Dec. 22 mocp.org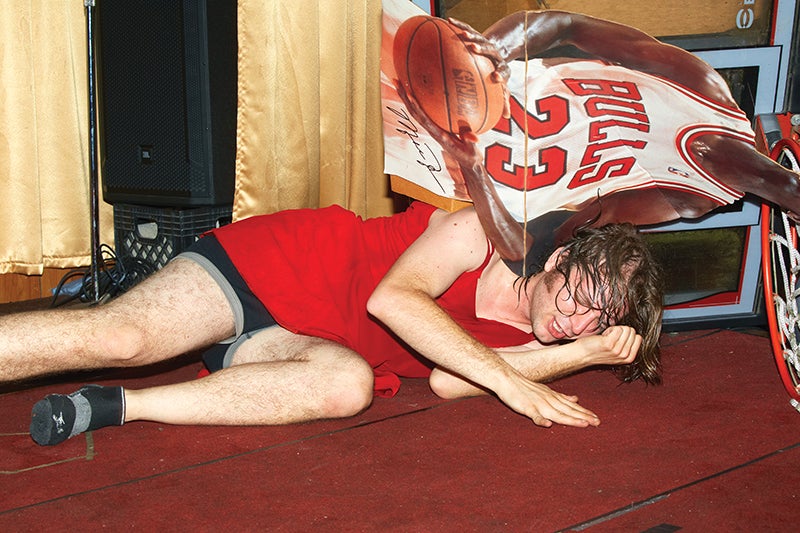 Following his book project, Atlanta, (Chronicle Books, 2010) about that city's hip-hop scene, Schmelling turns his lens on the diverse sonic culture of his native Chicago. His images document performers, fans, and ephemera in the city that has been a Midwest music hub ever since the arrival of jazz and blues from the South in the early 20th century. While taking stock of the fluid crossover between various musical genres, Schmelling's work focuses most intently on underground indie bands, alternative venues, and house parties from the intimate viewpoint of an insider.
Sebastião Salgado: Genesis

International Center of 
Photography, New York, NY, through Jan. 11, 2015 icp.org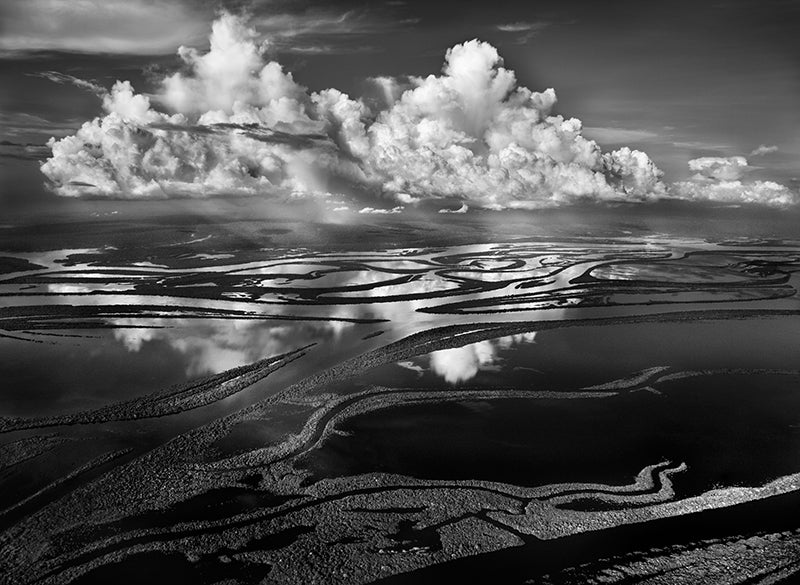 This is Salgado's epic tribute to Earth in its natural state—at least in those places where it can still be found. His reverence for nature inspired an eight-year journey to discover mountains, deserts, jungles, oceans, wildlife, and indigenous peoples in the most primordial regions of the world. The riveting collection of more than 200 black-and-white photographs—up to 36×48 inches big—fills two entire floors of ICP. Taschen's lush 2013 monograph documents the project, but the best place to see this work is on the wall.