Mert & Marcus: Fashion Photography's Reigning Auteurs
Mert Alas and Marcus Piggott—affectionately known in fashion circles as simply Mert & Marcus—live a charmed life. As art-conscious club...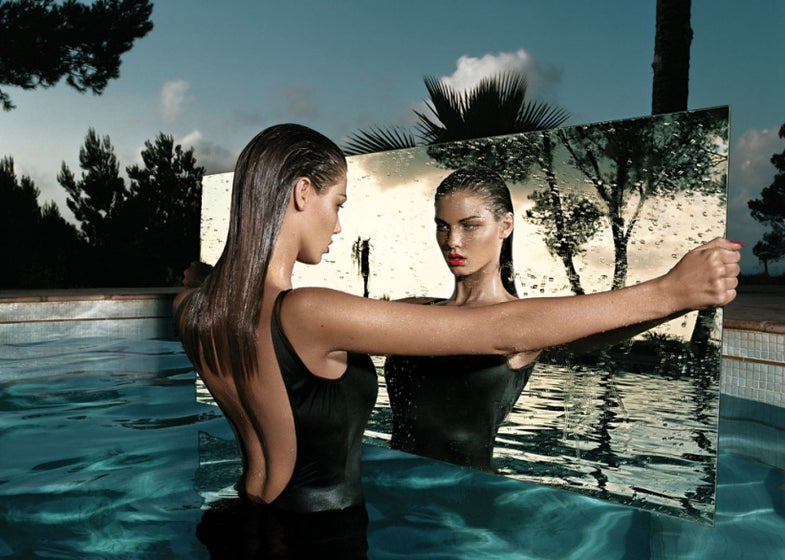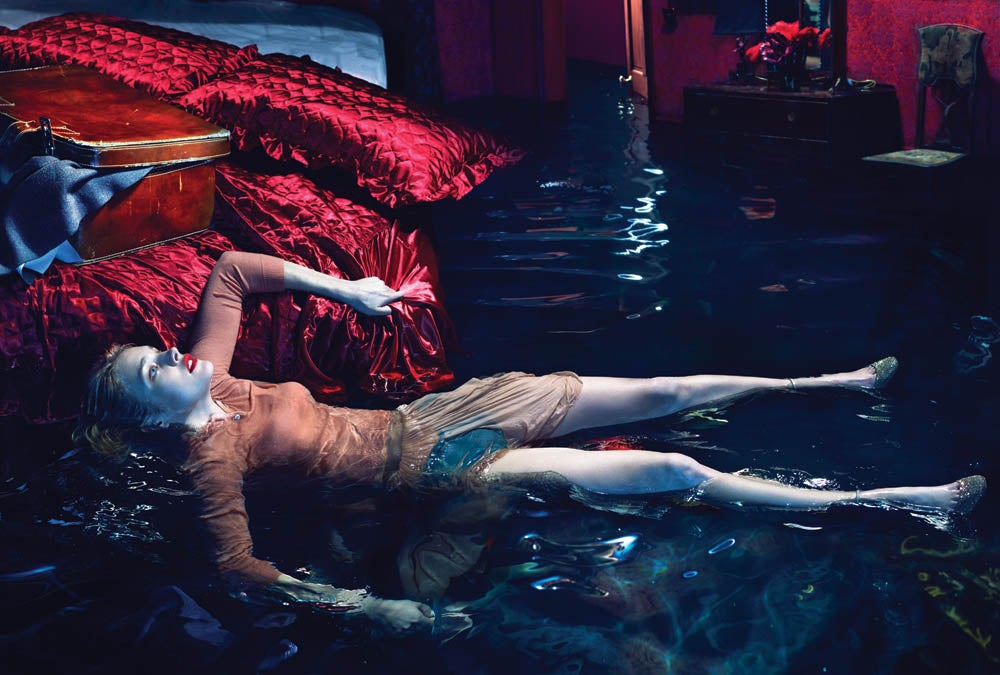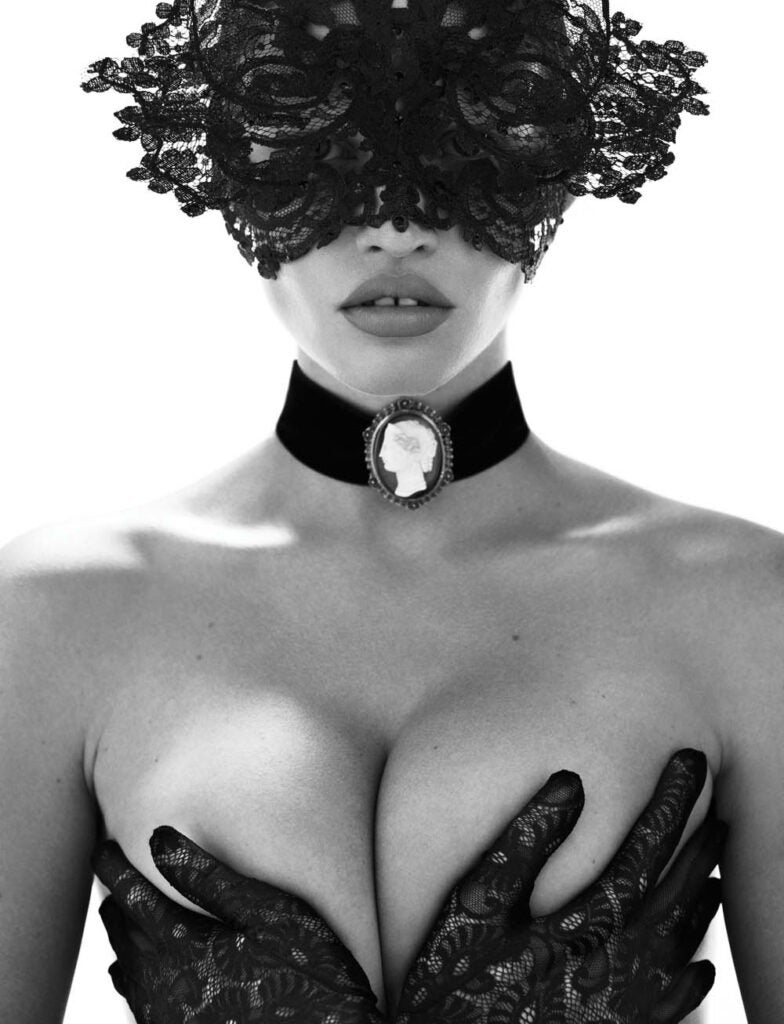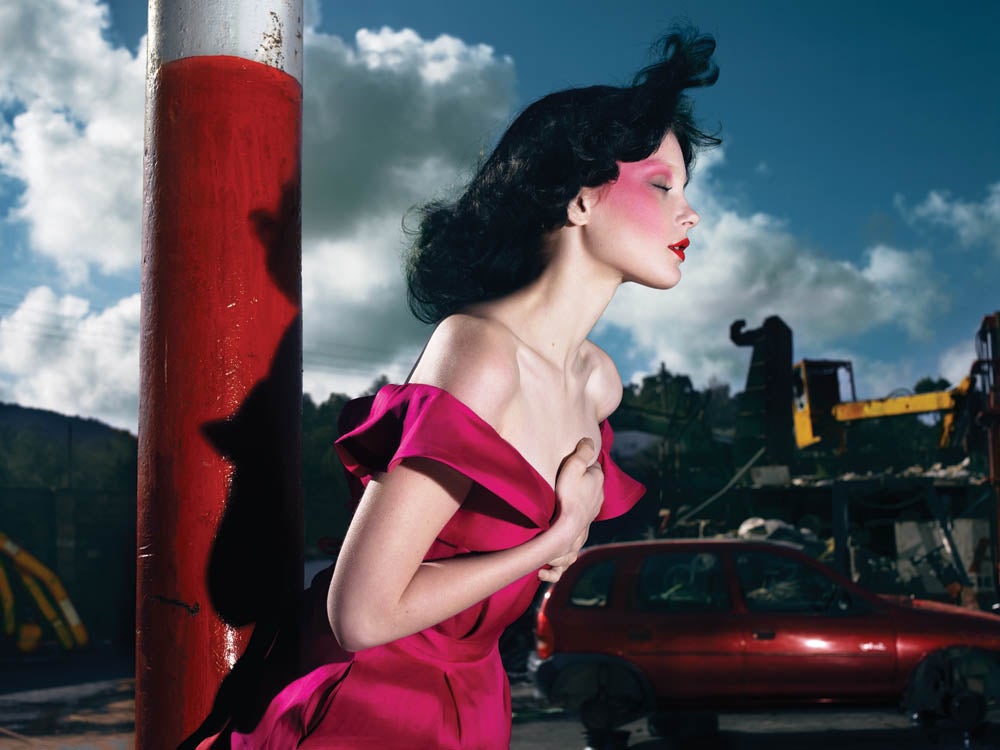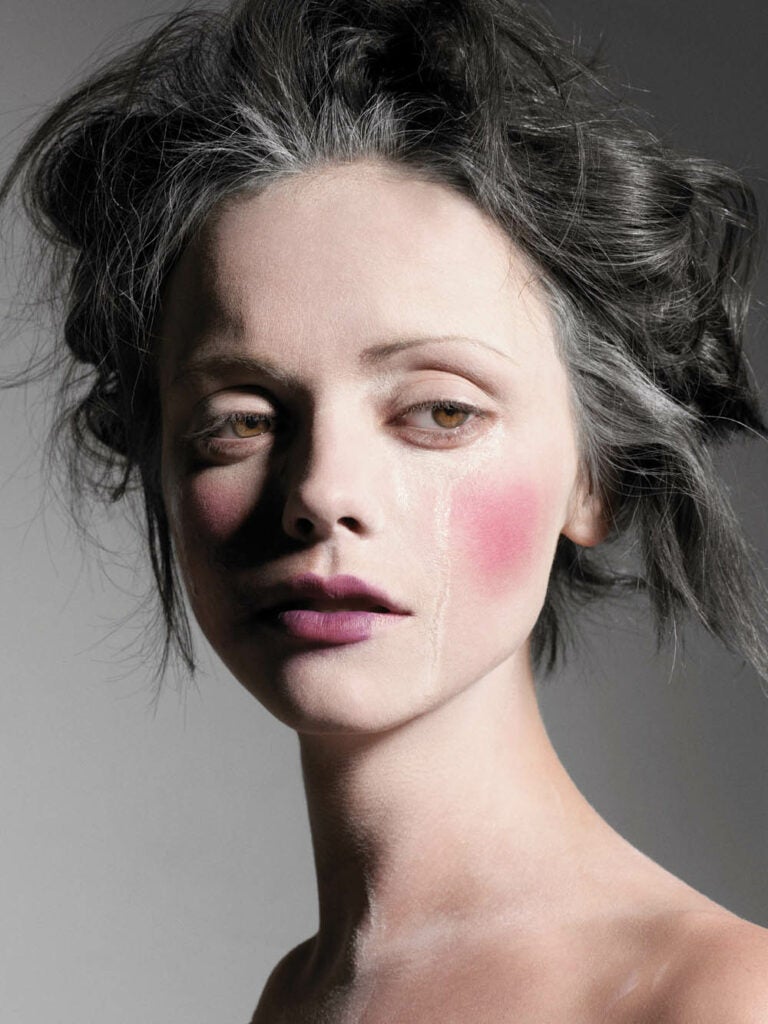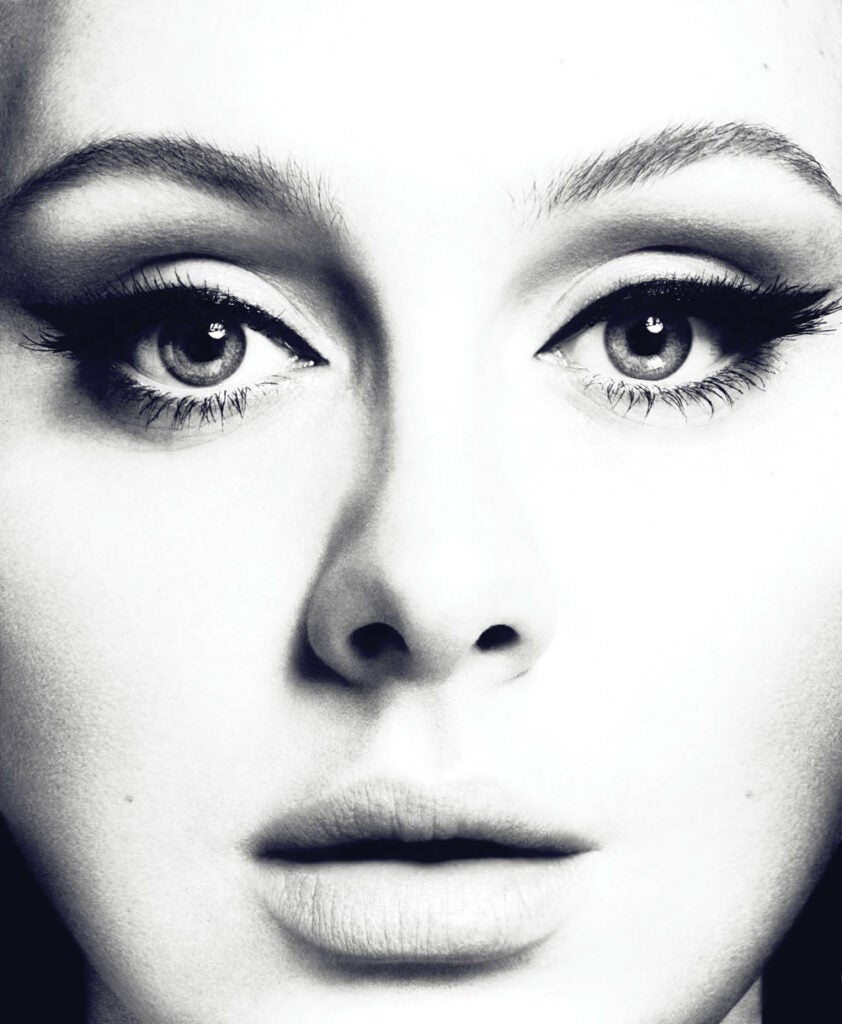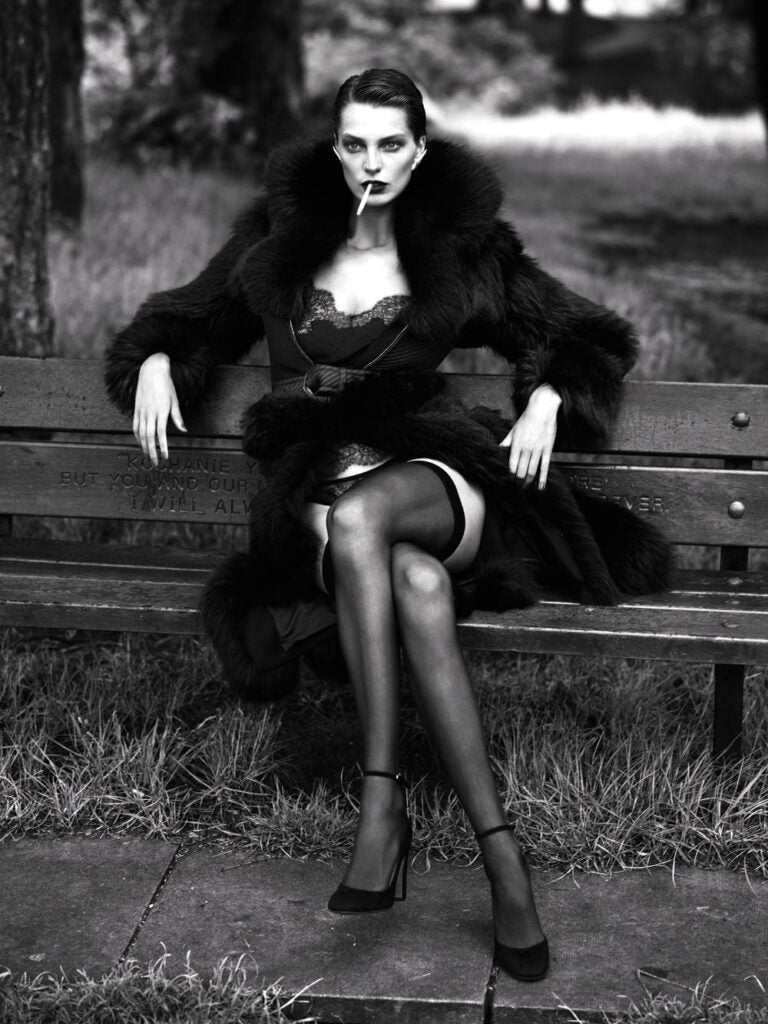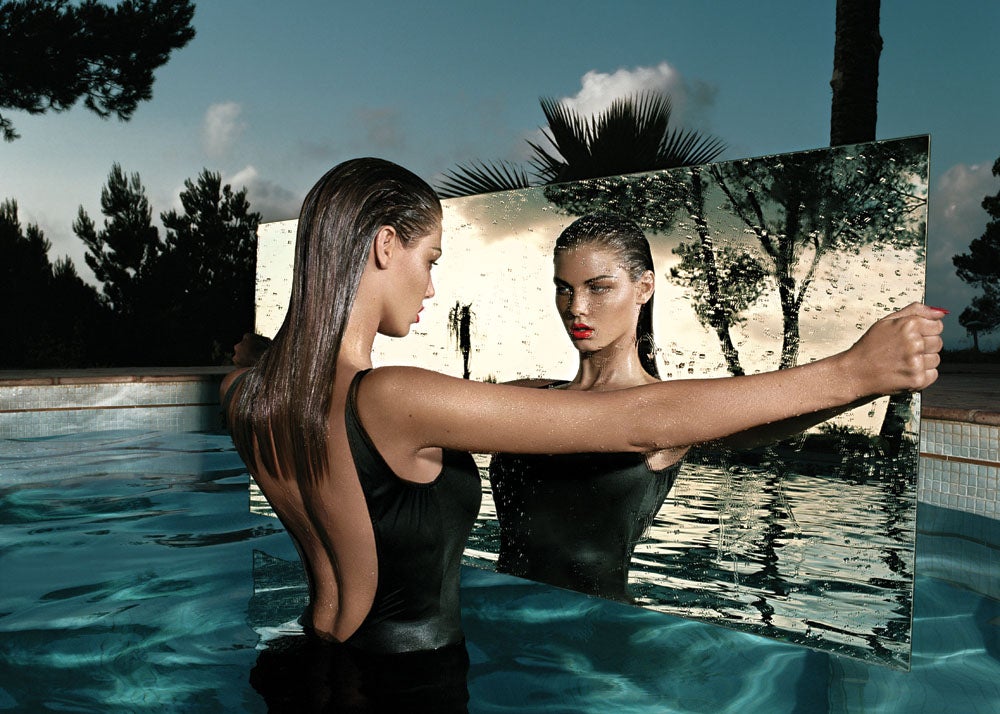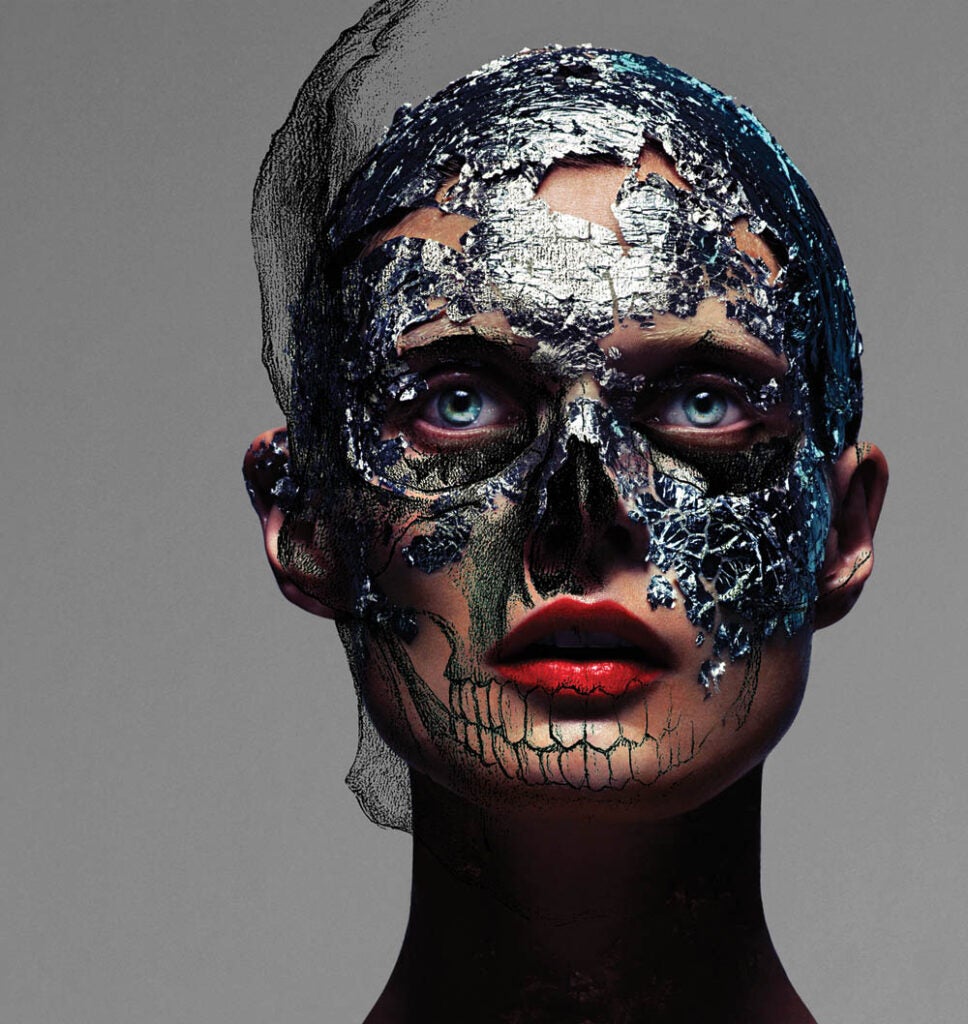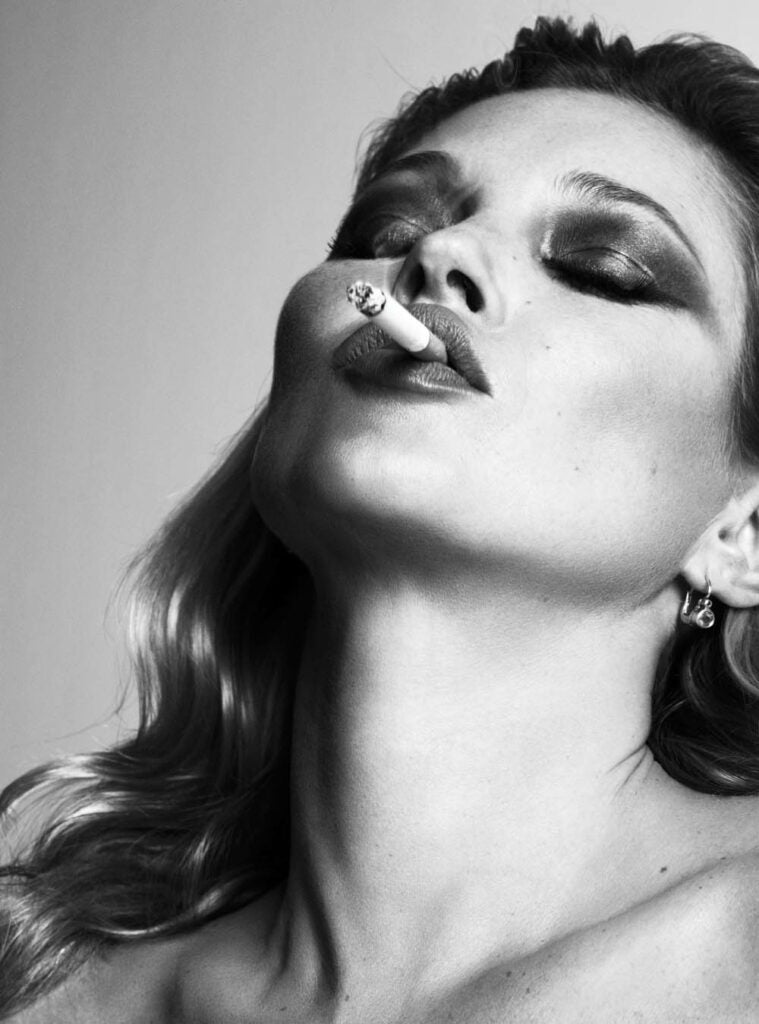 Mert Alas and Marcus Piggott—affectionately known in fashion circles as simply Mert & Marcus—live a charmed life. As art-conscious club kids in the '90s, they fell backward into fashion, each other's arms, and, most important, photography.
They choose not to discuss their romantic status, but their creative collaboration is so powerful that it has long transcended physical attraction. Alas told us that for him, making Mert & Marcus pictures is about the time they share and the work that goes into them—neither has any desire to work separately—and continually pulling from an eclectic range of influences in the service of their point of view.
The duo's discerning, constantly evolving aesthetic makes them coveted among haute-couture magazines and advertisers who give them the freedom to make images without the constraints placed on many of their fellow photographers.
In the economics of photography, the divide between commercial and editorial work is pronounced; for fashion, even more so. Fashion photographers use editorial work, often unpaid, to express themselves artistically and to attract the attention of deep-pocketed luxury brands. Alas and Piggott developed their aesthetic shooting and styling for forward-thinking magazines such as Dazed & Confused and i-D and moved on to regularly shoot editorial work for the likes of Vogue and W and ads for brands such as Louis Vuitton and Givenchy.
Stylists love the pair because their infinitely expanding collection of influences means they might be working with any imagery, from raw nature to space alien to zombie baroque. Designers love them because they entice people into a world where a handbag costs more than some cars. "Our job is to create an identity for brands so people can relate to them," Alas says. "But that doesn't mean that it doesn't hold any artistic value within that process."
Such a perspective is not necessarily unique, but what sets them apart is their range. Many photographers become known for an easily identifiable style that editors and art directors can bank on. But these two seem to be from the Bruce Lee school of photography. The martial artist whose style became famous for having no identifiable style was unbeatable because opponents could never predict his next move. By not restricting themselves to one style—often even they don't know what's coming next—Alas and Piggott have made themselves appealingly versatile.
"It probably would be easy to have one style, to be honest," Piggott says. "But we would get bored." Alas concurs: "The substance directs the light, the look, the colors, not our style," he says. "It would be so vain to start a project with our style. That's not how we approach it."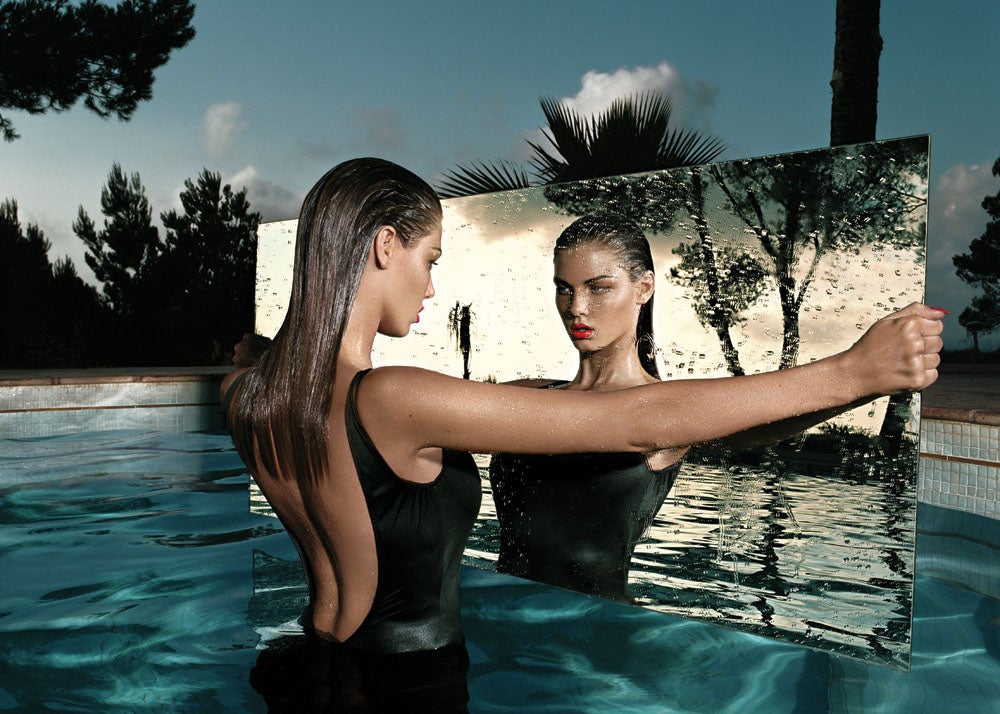 When Alas and Piggott met in 1993 at a party on a pier in Hastings, England, they were barely in their twenties, both club kids looking for the next party. Alas, a Turkish emigré who had studied classical music, tells us that before they met, they hadn't lived much life yet, and that, in effect, growing up together formed the basis of their fluid working relationship. "We kind of experienced everything together anyway, from the start, so it's so easy to communicate. It's like looking back at your diary to say, 'Oh, do you remember this?' It evolves very quickly between ourselves."
Their meeting began a whirlwind romance that ultimately led to their picking up a camera and learning how to make pictures together. They ran with an artsy east London crowd, going to galleries with Lee McQueen (founder of the Alexander ​ McQueen design house) and stylist and fashion editor Katy England, and chasing artists like groupies. Piggott taught Alas, who was assisting McQueen at shows during the early '90s, how to use a camera, and they developed their workflow and aesthetic in a loft on Old Street.
The two would go to bookshops on Charing Cross Road, look at the their favorite monographs, and try to figure out the lighting. For their earliest shoots, they did everything themselves—styling, hair, makeup, and set design. Their first published work in Dazed & Confused was sparked, unsurprisingly, over drinks with friends who just happened to work there.
Early work for cult titles like Dazed allowed them to work in fashion while retaining the freedom to push their limits artistically. "The Love magazine, the i-D magazine, and in the old days, The Face magazine—all these magazines didn't have so much of a commercial purpose, but they did have prices of the clothes," Alas says. "So, yes, we want to do art, we want to show the world that we're not just about a bag and shoe. Yes, we are rebels and we don't care about money. But it's an industry. It's commercial, plus culture, plus art. In one bag."
The pair's pragmatic attitude has helped them navigate the world of commercial fashion, but their taste is responsible for their status as trendsetters. They borrow only from the best. Images by Mert & Marcus draw on the work of such notables as Guy Bourdin, Robert Mapplethorpe, and Helmut Newton, and the duo continually pull from new influences.
But with that approach, their visibility opens them to controversy. A 2011 Love magazine editorial Alas and Piggott produced called "What Lies Beneath" drew criticism online for bearing an undeniable likeness to photographer Jeff Bark's haunting series Woodpecker. Their 46-page spread, with its striking similarities in subject, tone, and iconography—and even some props—can be said to expand upon the vision of Berk's original eight images, with a bigger budget and higher production values.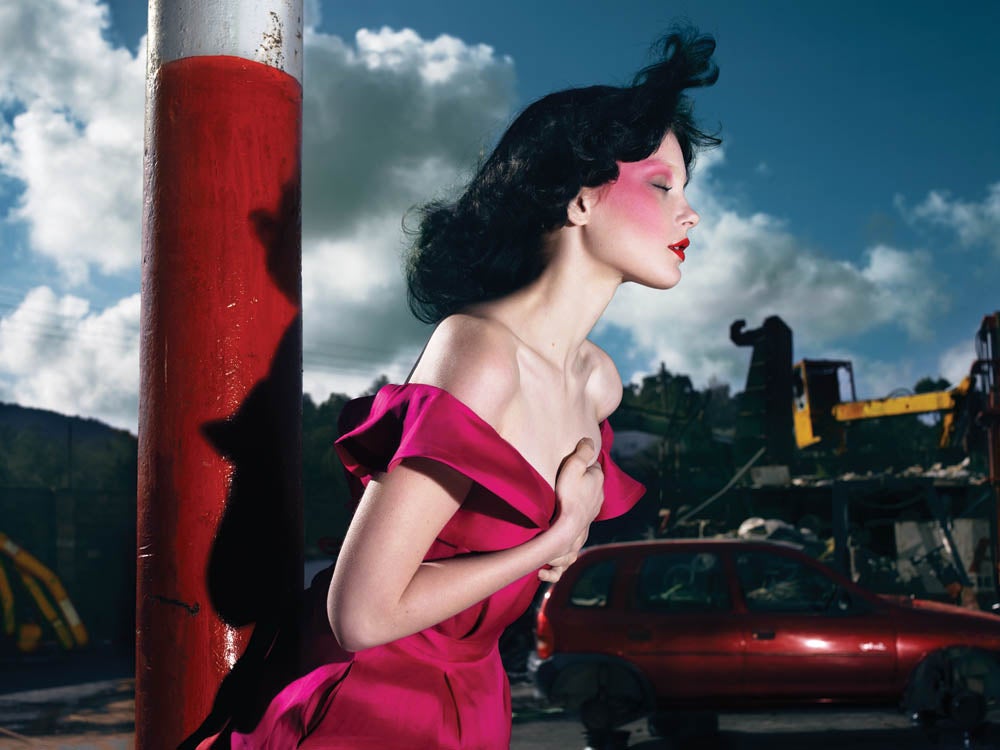 Indeed, not much shackles their creativity: Their shoots boast some of the biggest budgets, most talented collaborators, and hippest influences. They create images with cameras and computers with help from a small army of digital technicians, retouchers, and art assistants before, during, and after their shoots, obsessing about every detail and finding solutions to every problem that arises. Having a team allows them the luxury to concentrate on the more artistic decisions to be made on set rather than be bogged down by technical troubleshooting.
Those artistic decisions are typically collaborations with like-minded creative rock stars like Love founder and editor Katie Grand or Vogue creative director Grace Coddington. Their circle of co-conspirators is small but close. They talk on set in a sort of culture-vulture shorthand, using loose associations to describe the desired vibe for the shoot. When they say to Coddington, "Factory girl, '60s England, she's poor, she's lonely, she's depressed," everyone knows what they're going to get.
So when Vogue's imposing fashion director, Tonne Goodman, invited them to do last year's infamous shoot with Adele—which we included in our 2012 Images of the Year (January/February 2013)—they trusted that their vision would make it to the page. Though they were excited fans of Adele's music, Alas and Piggott had no interest in painting the media's well-worn picture of a heartsick young starlet with a sharp cockney cackle and velvet vocal chords. They wanted to bring her into their world, make her one of their characters. "We wanted to embrace her beauty, her figure," Alas says. "Bring her into this world of romance."
Again, controversy followed. The resulting images drew jeers from critics who called for more authenticity, up in arms at the extensive post­processing applied to the images. Alas could not care less. "When I see a celebrity the way the celebrity [always] is, I have no interest," he says.
Alas and Piggott do not confine their artistic expression to glossy magazine pages. For years they've been working on an archive of personal work, including plenty of nudes, destined eventually for a book (they've been offered deals by a few major publishers but have yet to sign). Whatever a Mert & Marcus book ends up looking like, the duo will likely have moved on to something new. And to be sure, it will unpeel more layers of artistic inspiration.
For Piggott, those eclectic touchstones include "dreams and holidays and life," while Alas explains how his travels influence the work. "You go to a museum, you remember Mona Lisa looking at you," he says. "You see a girl that looks like Mona Lisa, and you remember that experience."
That such art informs their work doesn't mean they're trying to make a new Mona Lisa. They don't hide their influences; they made a cactus shrine to Helmut Newton at their palacio in Ibiza after the photographic great died. Lots of photographers borrow from Newton, and from Richard Avedon and Bill Brandt. But what holds these two together as a team and sets them apart from others is their point of view and their restless hunger to try something else—and then something else again. Alas says that he doesn't even like 80 percent of their past work. It's that drive and dissatisfaction that pushes them forward.
"I think that's the hardest thing, when you have a certain level of taste," Piggott says. "Trying to please yourself."