Matt Miller: Best Wedding Photographers 2013
Sometimes it takes a big shift to set you on the path to the love you're meant for. After Matt...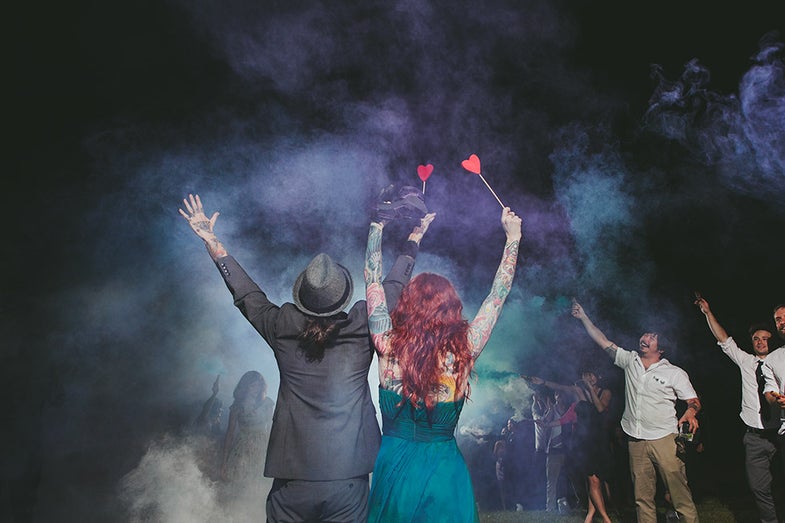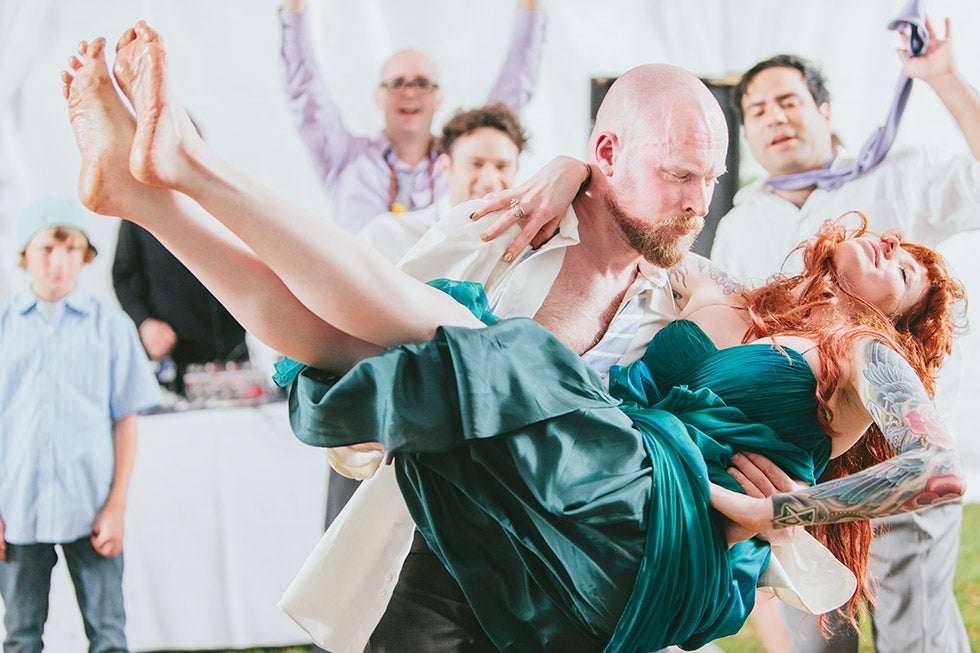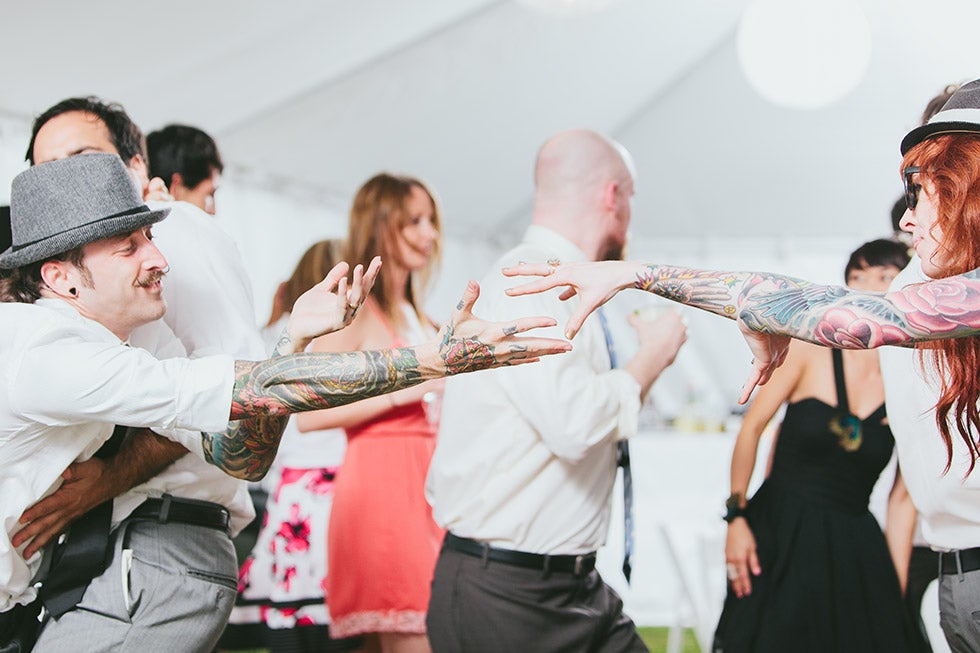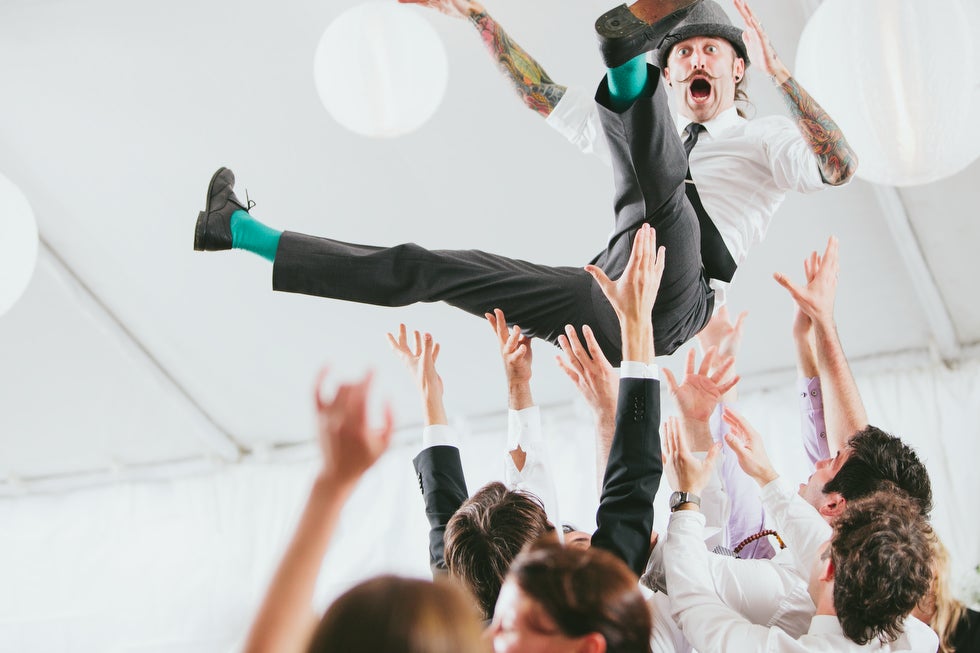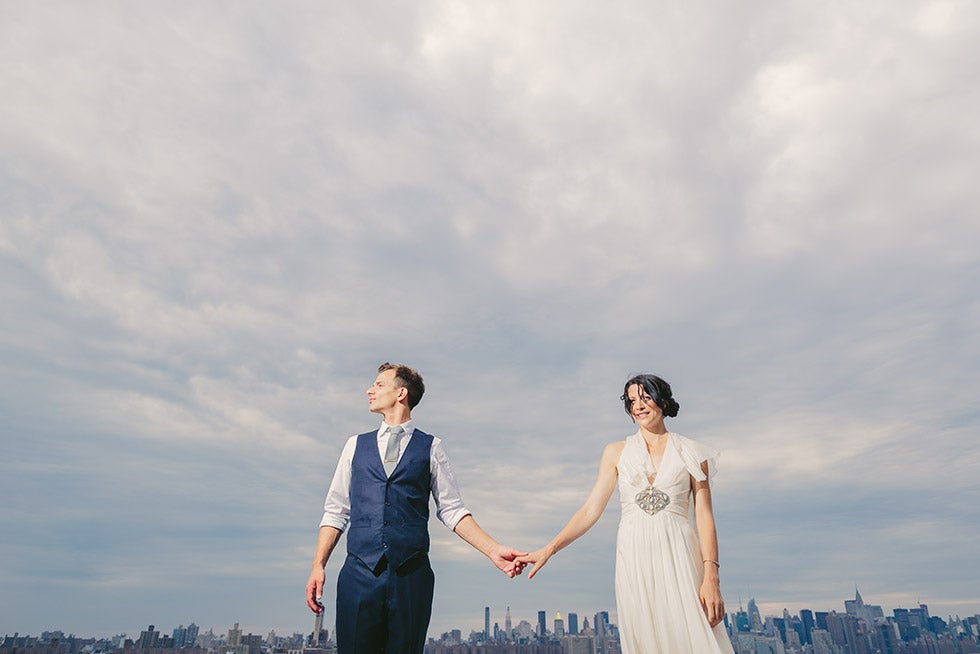 Sometimes it takes a big shift to set you on the path to the love you're meant for. After Matt Miller's punk-rock band decided to take a break in 2007, he moved back to Atlanta from Brooklyn and tried various jobs, including as a concert photographer. When a friend recommended him to assist on a wedding gig, he was skeptical. "It sounded awful," he recalls. "I didn't know anything about wedding photography, and all I could think of was overly posed, very stiff weddings, tuxedos, and boringness." But he needed the money, so he went for it. The wedding, it turned out, "had so much love and interestingness to it, which for some reason I'd never thought of in wedding photography, that I kind of fell in love with it." After assisting for three years, he took the lead and started booking his own shoots.
As fate would have it, his background as a musician turned out to be a boon for his wedding career. "Being in a touring band for seven years, I got to meet people across the U.S. and worldwide," he explains. "I know tons of people in bands and the punk-rock subculture, so a lot of the weddings I shoot are very alternative. That's been a blessing for me. It ends up being a lot more personal." The lighting skills Miller picked up while working with bands in dark venues also come into play in his wedding work. During receptions, he often sets up studio lights that illuminate the whole space.
As Miller has stuck around the wedding scene, his rock-star dreams have taken a back seat, making way for a brighter photographic style—and a sunnier disposition. "The more weddings I shot, the more I fell in love with it and with the people getting married," he reflects. "My outlook as a person became a little bit happier. When my outlook changed, the images started changing, too."
See the rest of our Best Wedding Photographers of 2013 list here.