Master Manipulators: Matt Mahurin
Every photo you have ever seen was altered after the shutter clicked. Although photographers who strive for meticulous realism in … Continued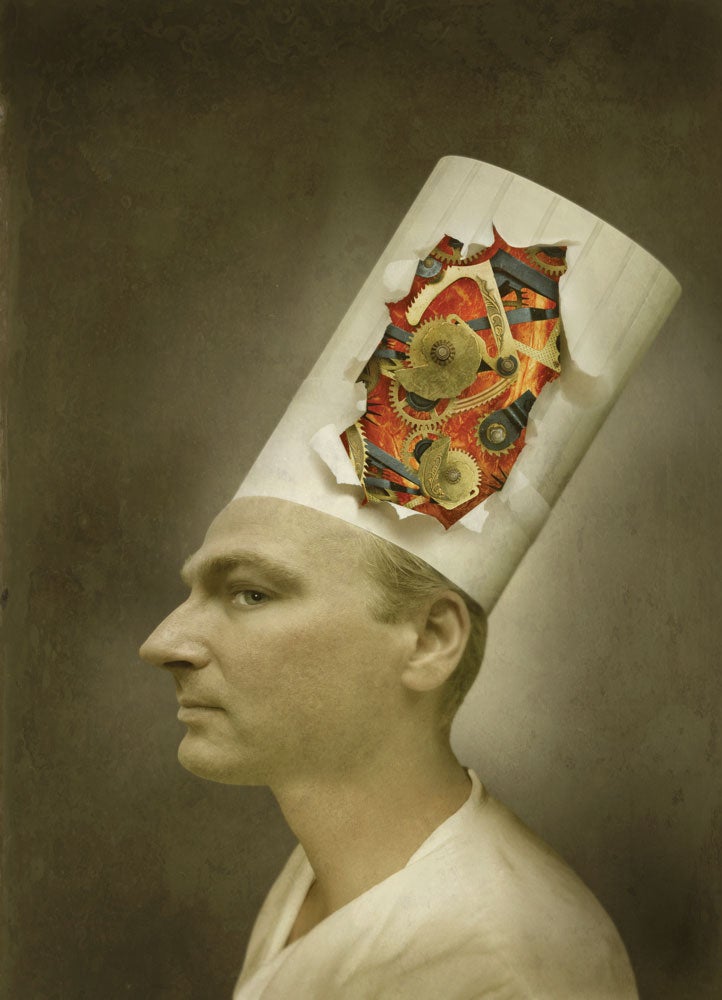 Every photo you have ever seen was altered after the shutter clicked. Although photographers who strive for meticulous realism in their images might eschew airbrushing, most probably can't keep their hands off that Levels tool. Then there are those who actively tamper with the facts, whether the results are subtle (airbrushing out wrinkles and love handles) or baroque (putting Oprah Winfrey's head on Ann-Margret's body on the cover of TV Guide).
Herewith, American Photo presents five visionary photographers who are taking manipulation to brilliant extremes. For each of them, post-production is as important as camera work—and each discipline intimately informs the other. None of this work could have existed before Photoshop, none of their subjects exist in real life, and we find the whole thing terribly exciting.
For how-to's on creating your own manipulated images, see "Software Secrets of the Pros" in the March 2012 issue of Popular Photography. —Eds.
When you commission a graphic from Matt Mahurin, you never know what you're going to get. Which is the whole point. Skipping around his toolbox, Mahurin uses whichever media combination will help him create charged images to illustrate difficult stories. No wonder, then, that publications such as Time, Rolling Stone and Men's Journal hire him to make visual sense of complex topics like Abu Ghraib or the Wall Street crisis.
But while his technique is top-notch, editors and art directors come to Mahurin, based in New York City, for something beyond Photoshop expertise. "They come to me for my point of view," says Mahurin, who began working with Photoshop soon after its launch in 1990 and personally executes every stage of his photo illustrations. "I walk the line of having an emotional take while working with the point of view of the article."
Mahurin routinely combines different genres of photography and illustration, but the work itself is seamless. "Everything is of one sensibility and it all bleeds together," he says. "I want everything to look like it came out of the same world."
Mahurin's body of work can be read as a chronology of society's troubles, from the Cold War to AIDS to domestic violence to Middle East strife. Through it all, though, he retains the same artistic sensibility, consistent as any great photographer or painter. "People see Photoshop as a crutch," he says, "but I see it more as a modern-day dark room where you strive to create a master print."