Master Manipulators: Frieke Janssens
Every photo you have ever seen was altered after the shutter clicked. Although photographers who strive for meticulous realism in … Continued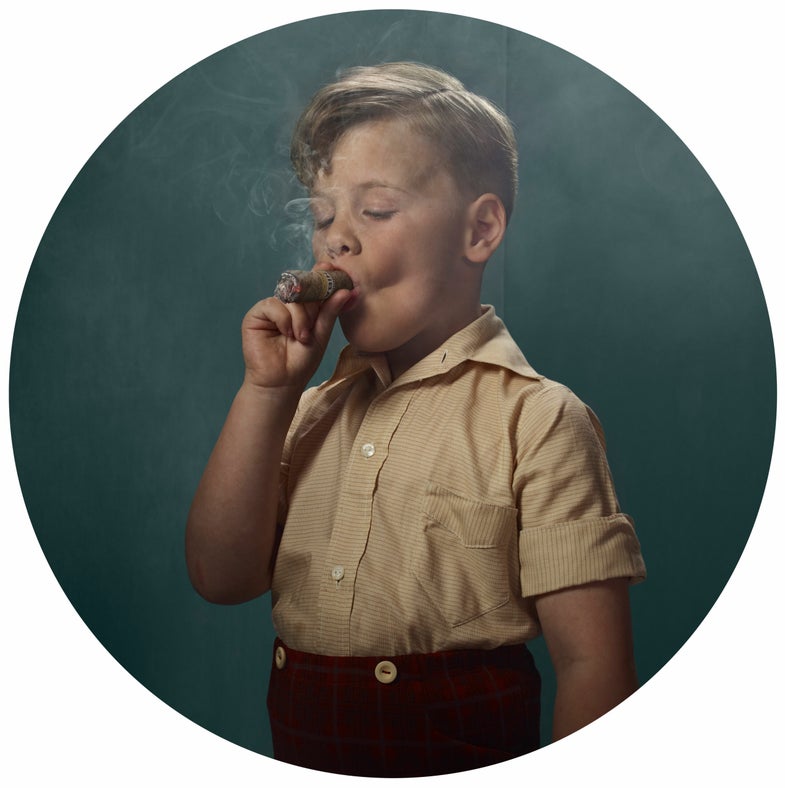 Every photo you have ever seen was altered after the shutter clicked. Although photographers who strive for meticulous realism in their images might eschew airbrushing, most probably can't keep their hands off that Levels tool. Then there are those who actively tamper with the facts, whether the results are subtle (airbrushing out wrinkles and love handles) or baroque (putting Oprah Winfrey's head on Ann-Margret's body on the cover of TV Guide).
Herewith, American Photo presents five visionary photographers who are taking manipulation to brilliant extremes. For each of them, post-production is as important as camera work—and each discipline intimately informs the other. None of this work could have existed before Photoshop, none of their subjects exist in real life, and we find the whole thing terribly exciting.
For how-to's on creating your own manipulated images, see "Software Secrets of the Pros" in the March 2012 issue of Popular Photography. —Eds.
"I'm a big fan of surrealism," says Janssens, who began taking photo classes in her native city of Brugge, Belgium at age 15. Early on, her goal was to create the images she saw in her head. Which meant nimble darkroom dodging-and-burning, working with light and chemicals.
Photoshop was the breakthrough that Janssens, now 31, had been hoping for. "What I really like to do is show people pictures that they could never have imagined," says the photographer who has shot racing ostriches for Nestea, a freak-show Last Supper for a theater troupe in Antwerp and a series of louche children blowing smoke rings.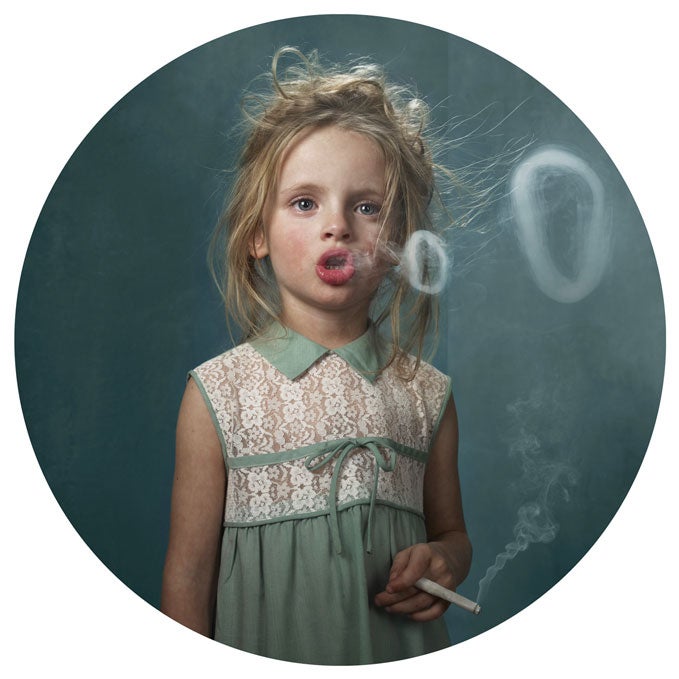 "Ringlings," 2011
For the in-camera work, Janssens works with as much natural light as possible, and uses an old 6-by-7-inch Mamiya with a digital back. "I like to shoot with big, difficult cameras," she says.
In post, Janssens functions more as a director than a hands-on technician. "You need to do Photoshop every day to be good enough to properly execute the ideas I have," she continues. "I'm there at the beginning of the digital process, explaining what my ideas are, and I'm there at the end."
The art/commerce dance means she walks a tightrope between her surrealistic leanings and her clients' desires to sell products. "I always need to produce a picture that people clearly understand," she acknowledges. Luckily she has a secret weapon. "People see humor in my pictures but, to me, they're just the way that I view the world."