Master Manipulators: Brooke Shaden
Every photo you have ever seen was altered after the shutter clicked. Although photographers who strive for meticulous realism in … Continued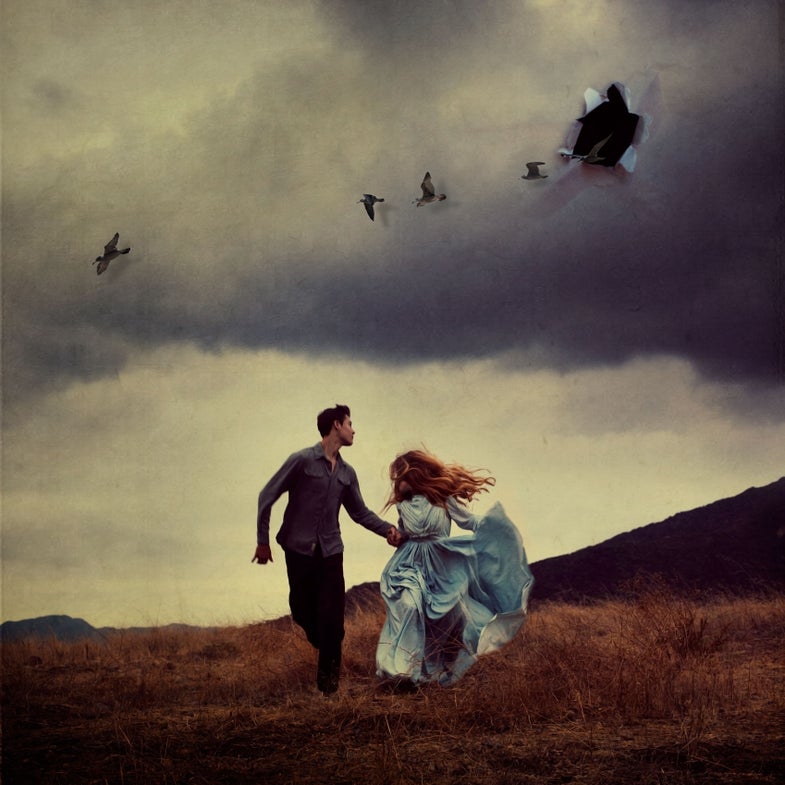 Every photo you have ever seen was altered after the shutter clicked. Although photographers who strive for meticulous realism in their images might eschew airbrushing, most probably can't keep their hands off that Levels tool. Then there are those who actively tamper with the facts, whether the results are subtle (airbrushing out wrinkles and love handles) or baroque (putting Oprah Winfrey's head on Ann-Margret's body on the cover of TV Guide).
Herewith, American Photo presents five visionary photographers who are taking manipulation to brilliant extremes. For each of them, post-production is as important as camera work—and each discipline intimately informs the other. None of this work could have existed before Photoshop, none of their subjects exist in real life, and we find the whole thing terribly exciting.
For how-to's on creating your own manipulated images, see "Software Secrets of the Pros" in the March 2012 issue of Popular Photography. —Eds.
From the beginning, Brooke Shaden knew she did not want to make straight-ahead images. "I wanted to evoke feelings from people," she explains. "I soften my images and add texture to make them look painterly." She relies on Photoshop to create images that would otherwise only exist in her mind.
Initially, due to lack of funds, she used the only model she had who would work for free: herself. As a recent college grad with a day job as a legal assistant, she began posting her self-portaits on Flickr. The response was instantaneous. Within a year, she had enough of a following that she was able to focus on photography full time, first making ends meet by putting on workshops, then finding representation with JoAnne Artman Gallery in Laguna Beach and Morren Galleries in the Netherlands. She still posts her work to Flickr but her original prints now sell for $500 to $2,300.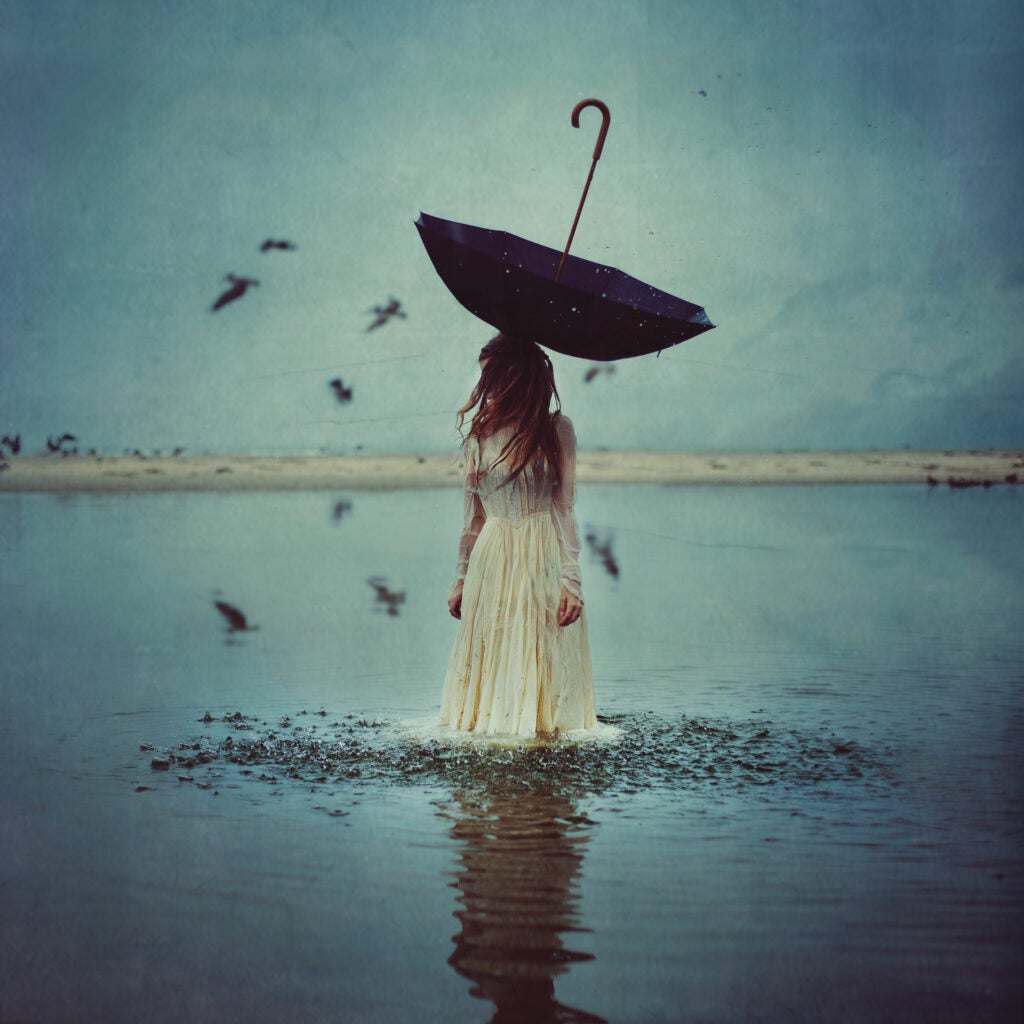 "The World Above," 2011
Shaden still shoots herself about half the time; for the rest of her otherworldly portraits she uses models for hire. "I shoot everything on location, so that it looks as authentic as possible," Shaden says, explaining that for the self-portraits she employs a wired remote that gives her two seconds to toss it out of frame and solidify her pose. "Most of the time I only make five exposures. Then I shoot the other elements and build the image in Photoshop."
For a piece titled "The Keeper of Keys," Shaden photographed herself on the beach using a Canon EOS 5D Mark II and shot four keys about 50 times (also on the beach, in order to maintain lighting consistency). Then, using Photoshop, she used the keys to create the look of a flowing, rusty gown. The sky came from cloud pictures in her personal archive. Despite using photography's most up-to-the-minute medium, Shaden acknowledges, "I like to make things that look timeless."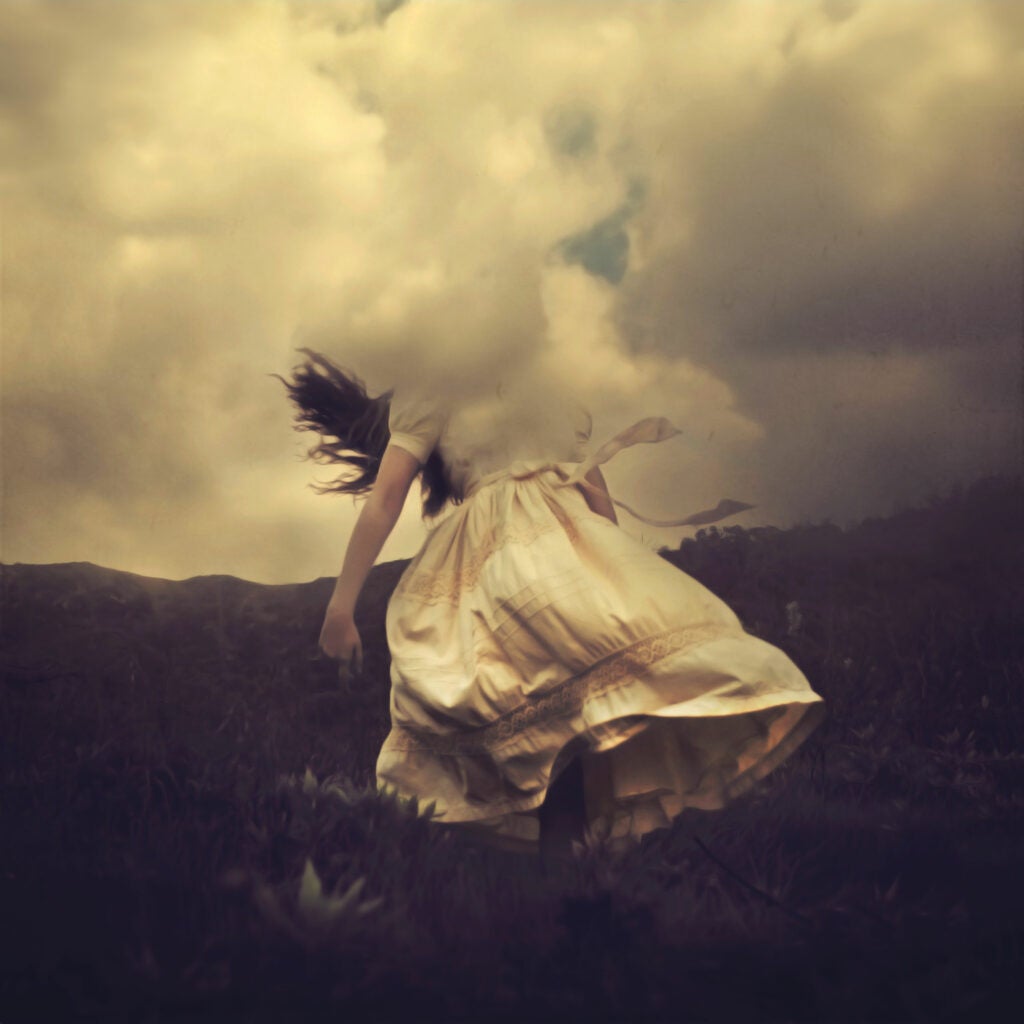 "Upon Pondering," 2011