Master of Full Immersion Photography: Erika Larsen
"My original plan was to photograph nomadic communities in South America," Larsen says. Having had an interest in human migration … Continued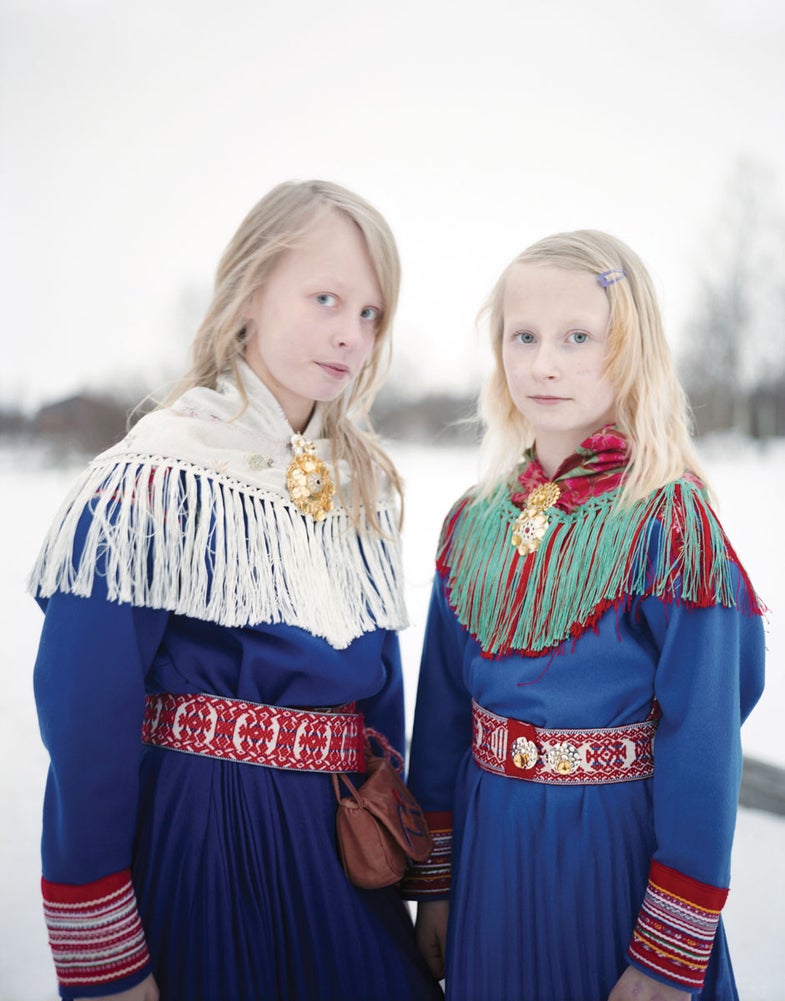 "My original plan was to photograph nomadic communities in South America," Larsen says. Having had an interest in human migration since the beginning of her photography career, she decided nine years ago to commit herself long-term to a project that would allow her to experience how these cultures really live.
But Larsen's early ventures into the Southern Hemisphere weren't the right fit, in part due to language barriers and the need for guides. Then, while researching nomadic groups elsewhere, she learned of the Sami people, of the arctic region from northern Scandinavia to northern Russia. While historically known for herding reindeer, in the past few decades the group has largely been urbanized into Scandinavian culture. About 10 percent still live within Saamis (villages where herders live in season), bringing caribou back and forth between winter and summer pastures each year.
Larsen's introduction came by way of a family from Saltoluokta, Sweden, in 2007. Over a few weeks' stay with that family, she realized this was a subject she wanted to explore more deeply. And having always been a believer in complete immersion, she moved to Kautokeino, Norway, where she lived as a family's housekeeper for more than two years.
She looks back on her earlier images, many of which are collected in her book Sami: Walking With Reindeer (published in partnership with Emphas.is), as some of the most valuable for their detached view as a spectator. "Everything, at the beginning, was fresh and unfamiliar," she says.
Larsen was in Kautokeino for nearly a year before she had earned enough money to sustain a longer visit by selling photos to various publications in the U.S. At the end of the first year, she received a Fulbright fellowship to study the Northern Sami language at a local university.
Learning the language gave her access to older, non-English-speaking Sami. And it allowed her to understand conversations when she took part in the reindeer migration herding, which takes up to six weeks each in the fall and spring. These journeys gave her some of her most important lessons in how and why to capture certain documentary images. "I would photograph reindeer in close-up, but I began to notice that Sami herders were interested in studying them from far off, to anticipate their migration," Larsen says. Her observations began to shape how she photographed.
Larsen concluded her photographic work on the series in 2011; she says her relationships with the people she pictured have grown rather than faded in the years since. Discussing her experiences, Larsen easily falls into the description of customs and traditions in Sami terms. "I don't think I'll ever get the Sami out of me," she jokes. "It's part of my life now."