Martin Schoeller's Career in Portraits
This October, Martin Schoeller releases a new book spanning his career as a portrait photographer for some of the most … Continued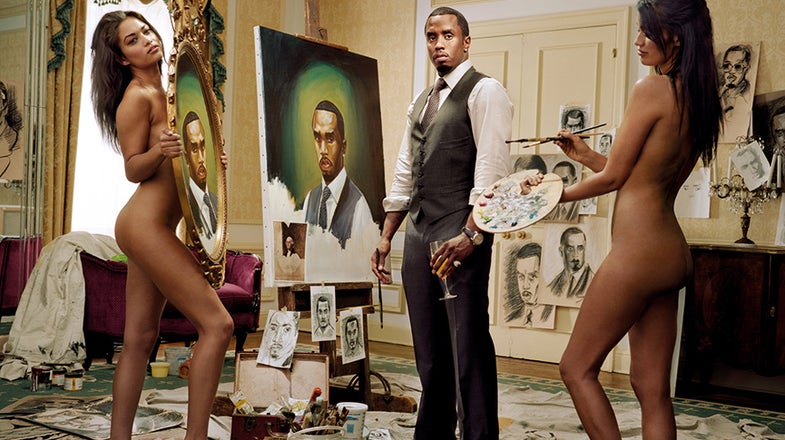 This October, Martin Schoeller releases a new book spanning his career as a portrait photographer for some of the most prominent celebrities and news personalities in the world. A regular contributor to TIME, the New Yorker, National Geographic and GQ, the 46-year-old New York-based photographer combines his iconic, hyper-real studio portraits, similar to what we've seen in his previous monographs Close-up and Identical, with his off-beat environment portraiture, which has come to define his more recent editorial work.
Schoeller's brilliantly lit close-up portraits render high profile figures from Mark Zuckerberg to Lady Gaga in a humanizing, almost scientific mode. He presents wrinkles, blemishes and asymmetry in a way as if he is oblivious to their fame. They are given the same treatment as the far less high-profile twins he photographed for his Identical series. He discusses his process behind his studio work in a video for National Geographic, drawing a lineage from his work to the the mid-20th century typologies of anonymous water towers and other industrial structures made by Bernd and Hilla Becher.
His innovative and playful environmental portraiture, which is no less brilliantly lit, manages to surprise at nearly every turn of the page. Schoeller encodes elements of his subject's unique, often over-the-top personalities, a process he discusses in this behind-the-scenes video from his commission to photograph the TIME 100 honorees of 'Most Influential People.'
The large volume from teNeues titled Portraits will include a forward from art world and media darling Jeff Koons, and will also be available as a limited-run collector's edition in 100 copies which include a signed print.
Work from the book will be exhibiting at Hasted Kraeutler in New York from Nov. 3, 2014 and later that month in Berlin, opening at CWC Gallery on Nov. 21, 2014.