Marcus Bleasdale Wins FotoEvidence Book Award for Central African Republic Coverage
Spotlighting a photographer's 18-month commitment to a horrific story forgotten by most media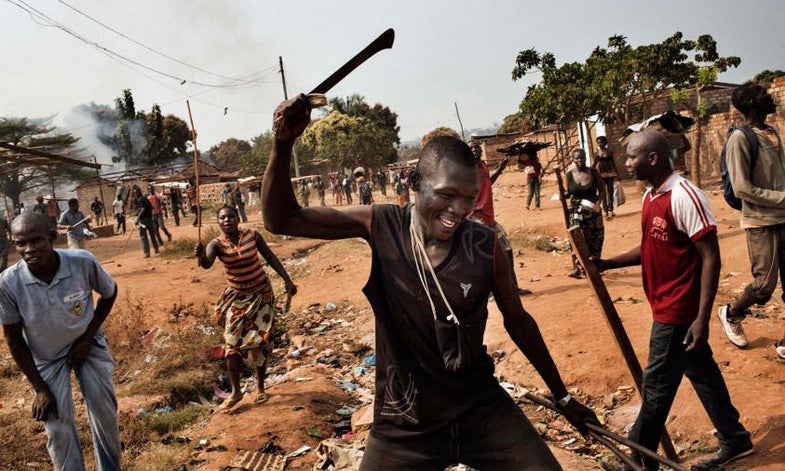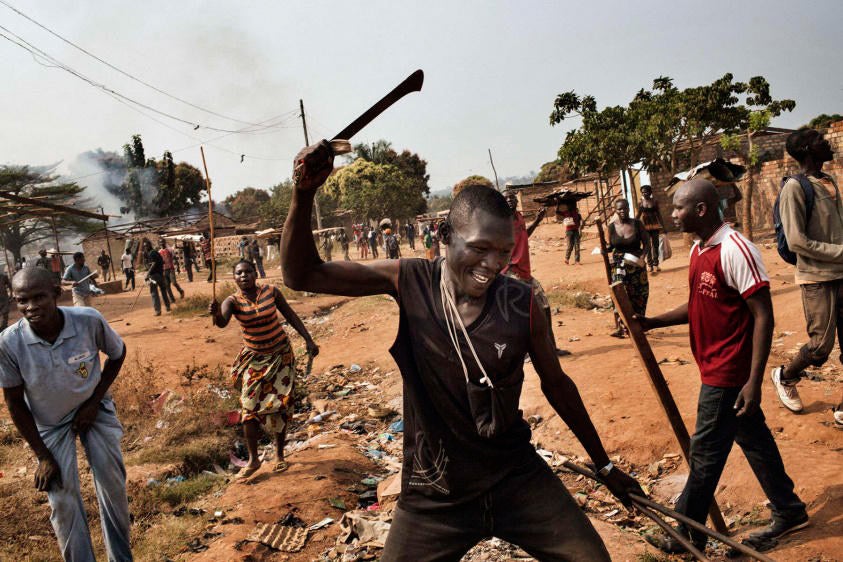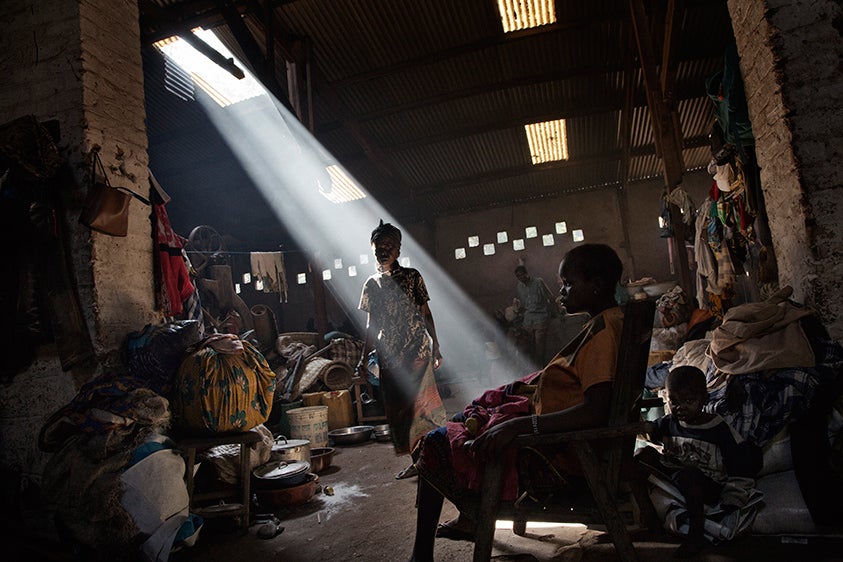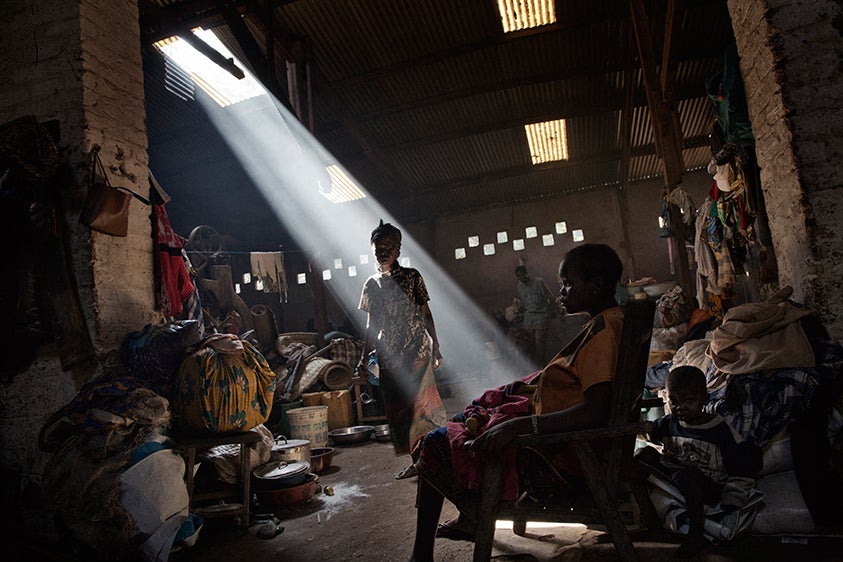 CAR Along Religious Lines
People displaced by the fighting between ex-Seleka and anti-balaka forces find shelter in an old factory on the grounds of the Catholic church in Bossangoa.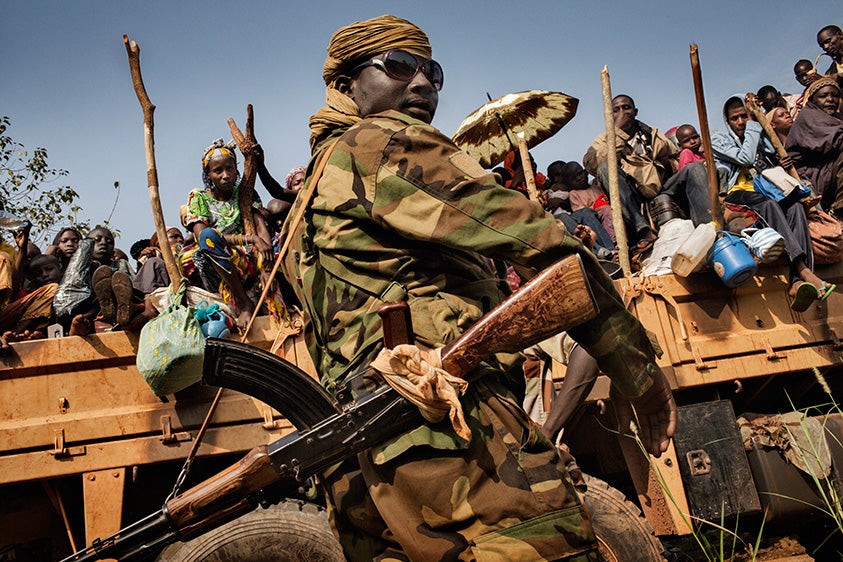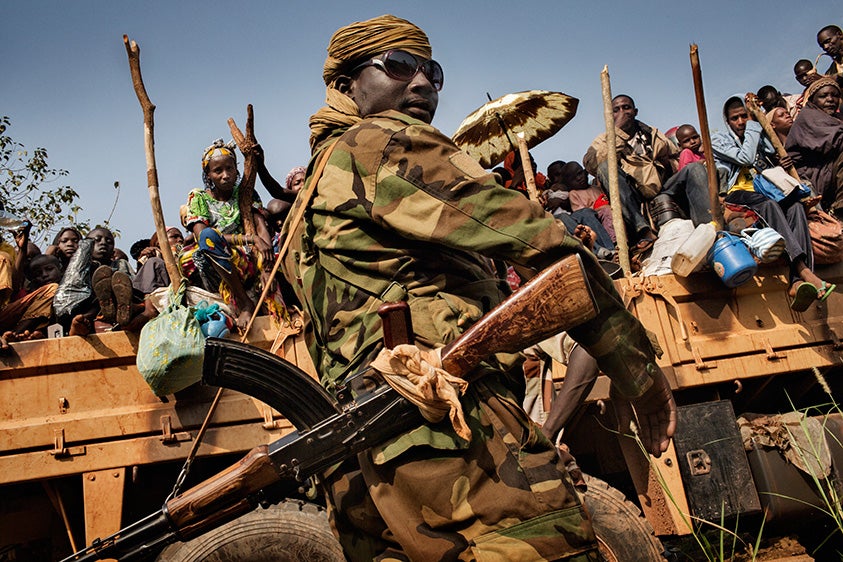 After the Seleka
Muslims flee the town of Bangui together with Chadian special forces. Over 10,000 peole leave the city for Chad on a huge convoy as the Muslim population is forced out of the country by the population of CAR.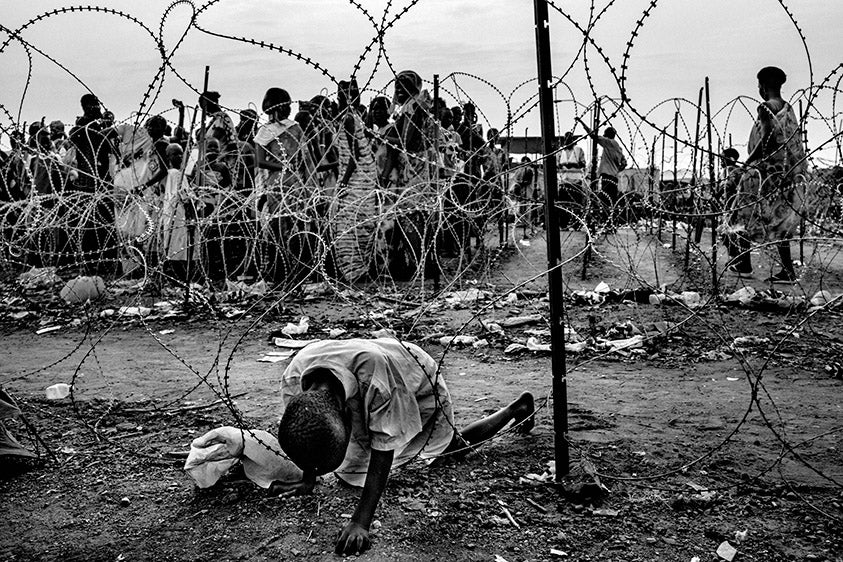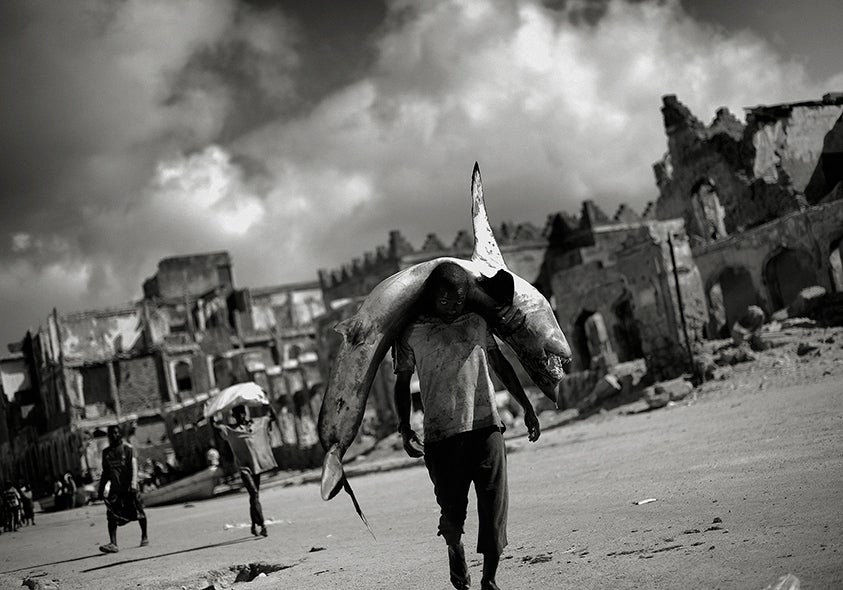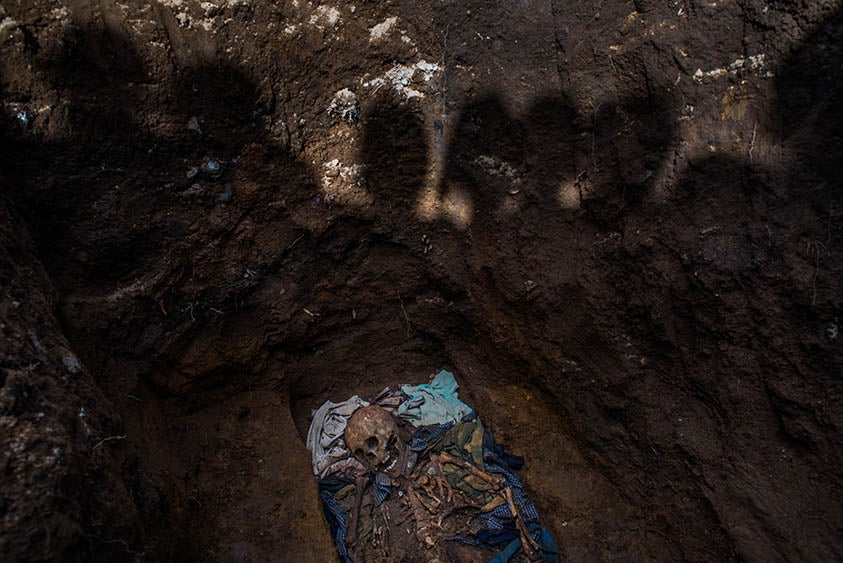 British photojournalist Marcus Bleasdale has been announced winner of the 2015 FotoEvidence Book Award for his project, "Inferno: Central African Republic." His 18-month story of the horrific religious violence and human rights abuses unfolding in the CAR, a country he has been reporting on for nearly 15 years, will be realized in photobook form. He joins past winners Majid Saeedi, Robin Hammond, and others we highlighted last month.
"It's an unfolding story about justice and rights that, without Marcus' work, would have been wholly ignored by the world's media," Svetlana Bachevanova, publisher of FotoEvidence, tells American Photo. "At great personal risk, he traveled to conflict areas and documented what he witnessed, both to alert the world and to collect evidence for potential use in creating accountability in the future. His images are powerful and immediate, and reflect the values embodied in the Book Award."
In an interview with National Geographic, Bleasdale described the situation in CAR: "You have a country that is essentially falling apart. Neighbor killing neighbor on a daily basis in the most brutal, horrific fashion I have ever seen…It is a complete catastrophe that no one seems to be paying much attention to. I can count the number of journalists here on my hand."
Runners-up for the fifth annual contest include Fabio Bucciarelli for work on the fragile state of South Sudan, Matt Black for work covering drought and poverty in the U.S., Jan Grarup for work on Somalia in transition, and Daniele Volpe for work on the Guatemalan genocide. The jury featured editors from the Telegraph, Mother Jones, Polka, and Cosmos Photo Agency.
FotoEvidence, unlike the World Press Photo contest, does not require photographers to submit their RAW files. Though participants are asked to attest that their images have not been altered or manipulated electronically, Bachevanova tells us it's more of a matter of trust. "There is no reason to manipulate work that stands and advocates for justice. We expect that photographers will honor that."
With all the recent controversy over World Press Photo's disqualified 20%, we couldn't help but wonder whether some of the runners-up here, given their toning, as in the case of Matt Black's powerful work, would have made it to the final round under WPP's still somewhat elusive standards.
Interestingly enough, Fabio Bucciarelli's image we feature here (slide 4), of an internally displaced child in South Sudan, also ran on the Getty Images news wire early last year, and was selected as one of 52 images in our Photojournalism of the Year feature. For his FotoEvidence submission, Bucciarelli appears to have converted his image to monochrome, which would not be against WPP's standards, but also, perhaps, heightened the contrast, opening up a bit of the shadow in the foreground. Would that be acceptable? What if anything does it change about what the image says and how it functions? Feel free to add your thoughts in the comments section below.