Magnum Photos Offers Intimate Photos From Their Archives
The limited-time print sale is a great chance to pick up work from photojournalism's greats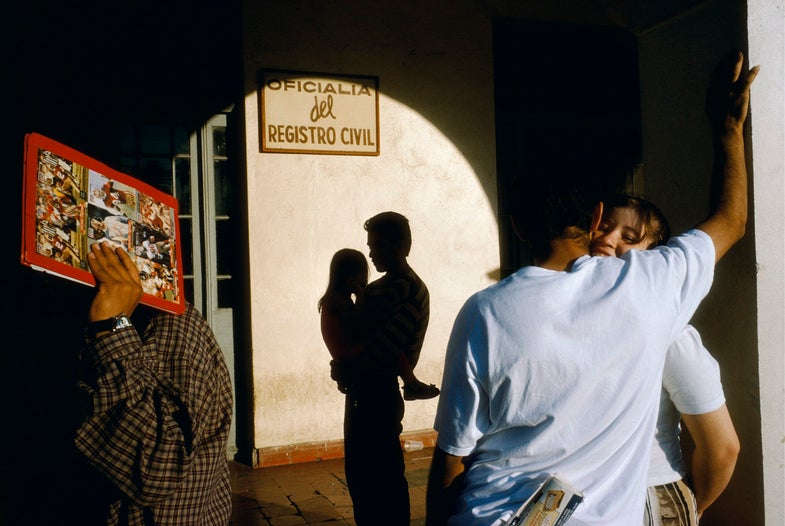 What was the last thing you bought for $100? A pair of designer jeans? A fancy dinner, perhaps? How about a signed, limited-edition print from one of the 20th-century's greatest photojournalists? During Magnum's online print sale, you'll have the chance to make a great addition (or beginning) to your art collection.
The square 6×6-inch archival prints are limited to an edition of the number sold within Magnum's five-day sale. The photographs for sale represent the work of well-known photographers Robert Capa, Tim Hetherington, Elliot Erwitt and 50 others.
Although any of these prints would look great on your wall at home (not to mention a good investment) we were especially taken with Alex Webb's photograph from his US-Mexico border work and Michael Christopher Brown's portrait of Cuban lovers.
Up Close and Personal features the most intimate images from Magnum Photos, as interpreted by over 60 photographers and artists. Signed and estate stamped prints for $100 will be available for a limited time, from 9am on Monday November 9th until 6pm Friday November 13th, here.