A Long Time Coming
As long and intensive as many personal projects tend to be, Marc Asnin's Uncle Charlie surpasses most. The 30-year investigation … Continued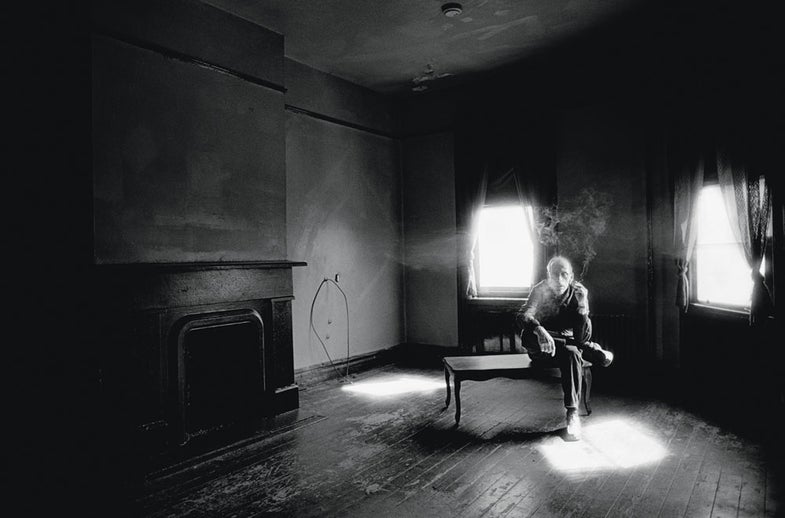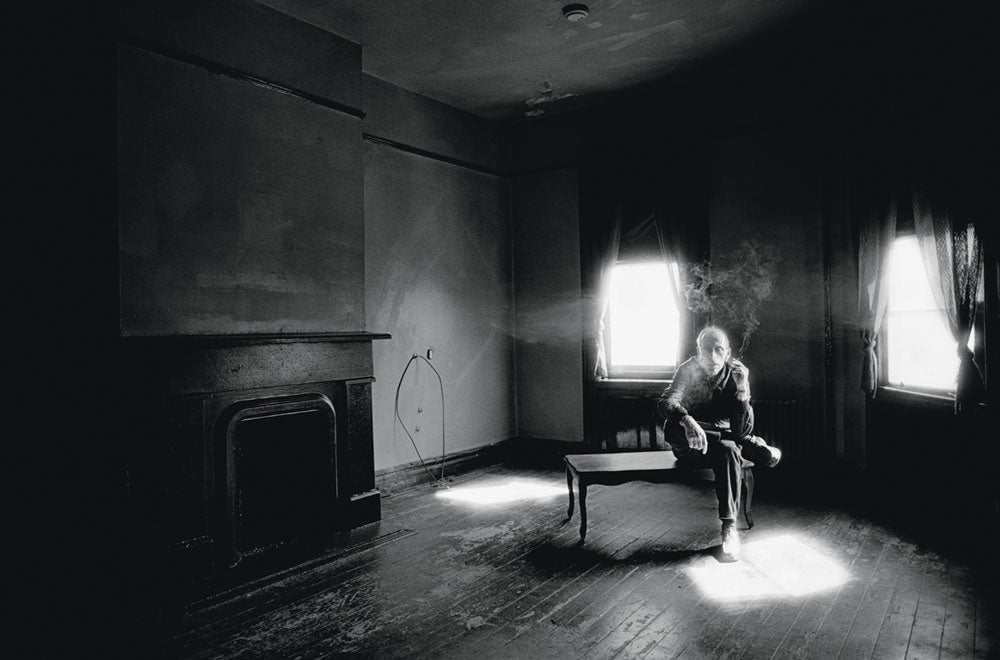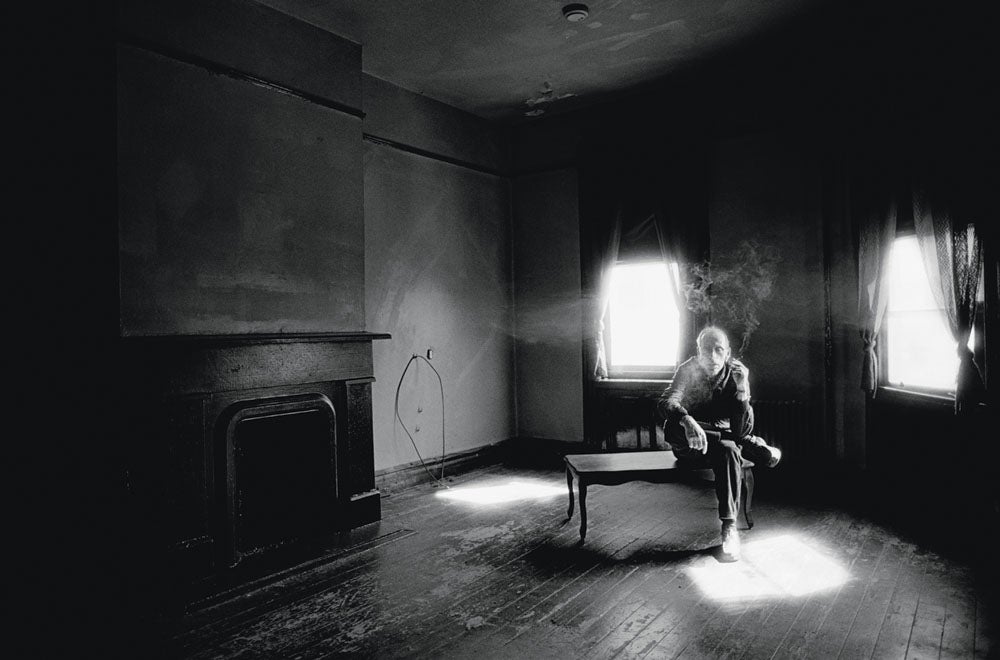 Man Smoking Cigarette in Bare Living Room
Marc Asnin's photographic subject of 30 years on his last day in his home in 2000, published in Uncle Charlie (Contrasto, 2012). See more of his work at marcasnin.com.
As long and intensive as many personal projects tend to be, Marc Asnin's Uncle Charlie surpasses most. The 30-year investigation into his uncle Charlie Henschke's chaotic life started in 1981, when Asnin began photographing him for a student project.
Now more than 200 images (culled from thousands) are intertwined with interviews compiled from hundreds of transcripts and presented in short-story (really, prose-poem) form. The document encompasses Charlie's life at his home at 23 Troutman Street in the Bushwick section of Brooklyn, where he played a significant part in street life and drug culture as far back as 1969 and dealt with personal tragedies such as the loss of his middle son, Joe, from AIDS in 1996.
A father of five and Asnin's godfather, Uncle Charlie had originally been a figure of strength to the photographer—but the work revealed a much more complicated personality, one who struggled with emotional and mental health issues, a history of substance abuse and often-conflicted relationships with his neighbors.
The photo above was taken on Charlie's moving day in 2000 after being forced into public housing following his eviction from Troutman Street.
Though he'd frequently talked about relocating, "this was a big issue in learning to adapt to a new identity," Asnin says, "because it was leaving memory and history behind."
The conflict of identity—how one's self-perception changes through circumstances, oftentimes sudden and dramatic—underlies most of the long history in Uncle Charlie, as well as the ways in which his uncle receives the work today. Sometimes, Asnin says, "he tells me I'll go to hell for this, but he takes pride in it. He says, 'These are my words, this is my genius.'"