Knut Egil Wang's Beautifully Funny Photos of Norwegians on Vacation
In Norway, where nearly half of the landmass is located at or above the arctic circle, some days the sun … Continued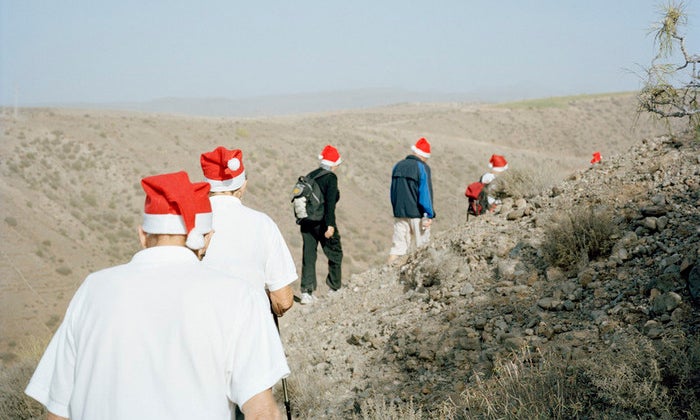 In Norway, where nearly half of the landmass is located at or above the arctic circle, some days the sun never rises. 'Polar nights' lasting over 24 hours drive many of its vitamin-D deprived residents south in the dead of winter. They head to "Syden" — a general word for a general place, locales bearing no cultural, political, historic connection or interest but a balmy climate. The vacationers stay for days, weeks, even months at a time.
"In Syden, Norwegians do almost all the things we cannot do at home," writes Knut Egil Wang, a Norweigian photographer based in Los Angeles, "and continue to do all the things we do at home. So, what do [we] actually do there?"
Wang's new monograph, Southbound (Journal, Sweden 2014), which debuted on Saturday at the Landskrona Fotofestival, offers a wry, comic look at Norwegians on holiday. Working in a square format with a beautifully muted color palette, Wang captures moments ranging from awkward to embarrassing — beachside, poolside, at the zoo, or the corner beer store — with a playfulness that might remind some viewers of the work of Magnum's Martin Parr.
In the serious world of documentary photography, sometimes limited by what photographer Tim Davis termed "photogeliophobia," or fear of funny photographs, Southbound proves to be a strong counterpoint. See more of the work in the INSTITUTE archive.