A Kickstarter to Document Post-Soviet Sanatoriums
London-based journalist makes bid to preserve post-Soviet sanatoriums with Kickstarter campaign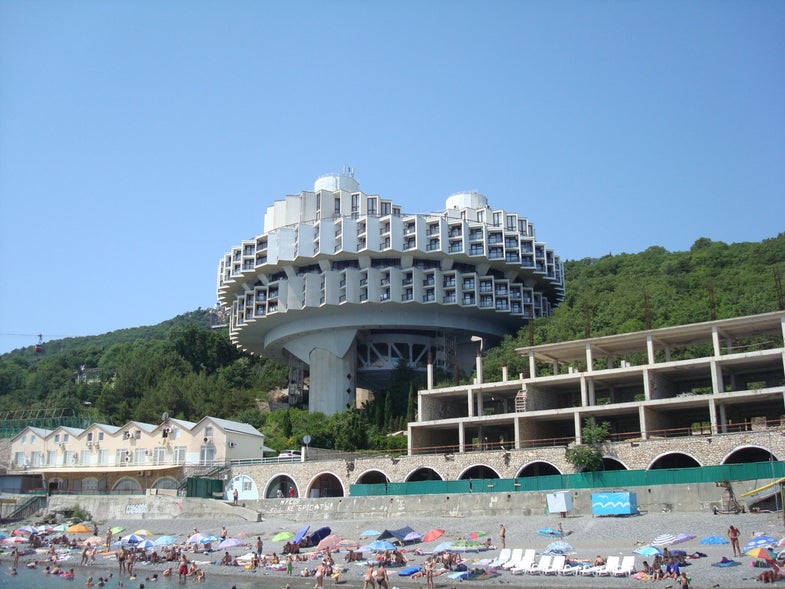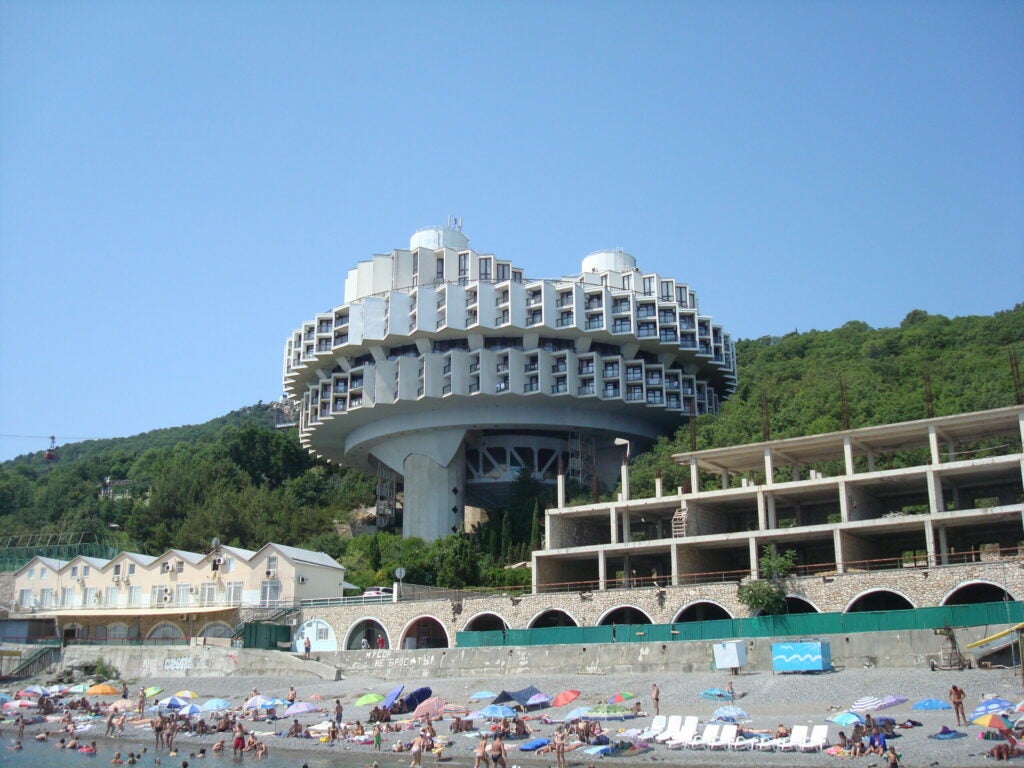 In the United States, paid vacation, sick leave and personal time have steadily increased over the last 20 years, a recent report from the U.S. Travel Association suggests that the average American uses only 77% of the time off they've earned. In the 20th century Soviet territories, vacation was mandatory.
"Soviet leaders believed that their attitude towards rest and leisure was morally superior to that in the west," says journalist Maryam Omidi. To service an enormous population of workers and underscore their political ideology, the Soviet government installed a system of sanatoriums throughout their sphere of influence with no expense spared.
"As a result there are some very grand and even futuristic-looking sanatoriums out there built in range of architectural styles, covering everything from Neoclassicism to Constructivism to Brutalism," explains Omidi. "The location of these sanatoriums, by the sea or high up in the mountains, also adds to their incredible beauty."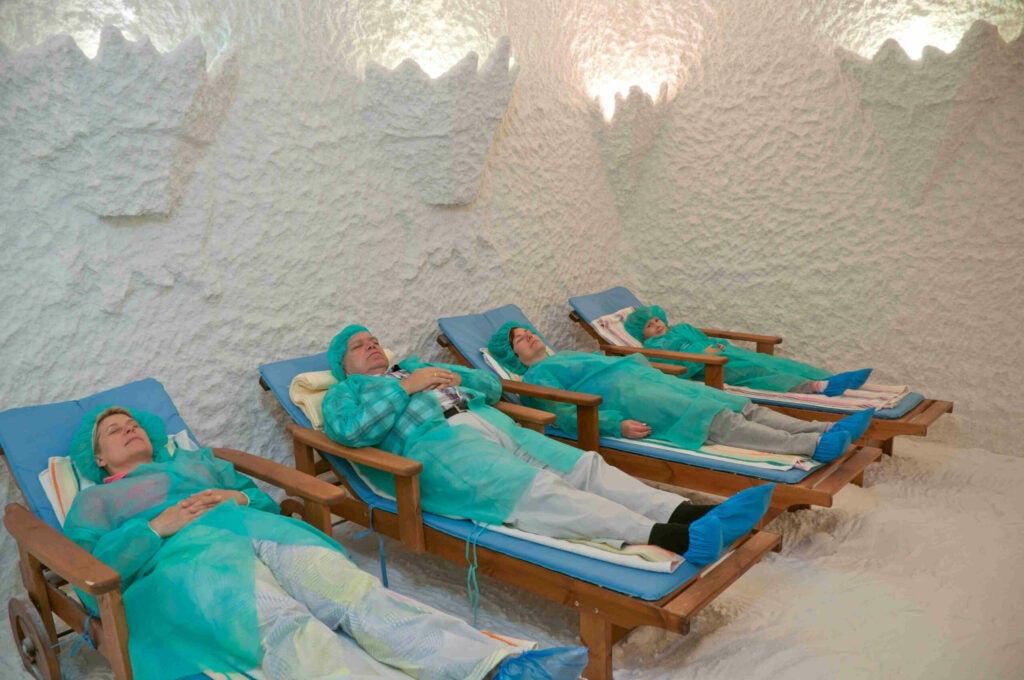 While the name may conjure associations with 19th century tuberculosis hospitals and mental health institutions for Americans, Soviet sanatoriums were a sort of resort for the proletariat, where doctors and and dietitians prescribed meals, exercise and relaxation regimes tailored to workers' individual health requirements. "Diet #9", commonly recommended to diabetic guests, was comprised of boiled vegetables and buckwheat-based dishes. The sanatorium systems provided a wide range of spa treatments including the rather ominously-named "electrical hot chair" which Omidi describes as "more like a make-shift wooden tent with an interior totally covered in very hot light bulbs."
Omidi first became enamored with these sanatoriums, many of which are still in operation, while working at the Calvert Journal, an online periodical covering contemporary culture in the "new east." Some of these former Soviet health centers have become derelict, "largely because of the cost to maintain them," she says. "I think those that are still open will continue to operate as long as guests continue to visit them. The bigger risk is their preservation."
"Soviet-era sanatoriums are not considered buildings of historical significance and as such there is no call to conserve them or renovate them sympathetically," Omidi explains. "For now, guests can enjoy much of the same decor and the same treatments as guests would have during the Soviet Union. But sadly, given the homogenization of design brought about by globalization, I think it's probably only a matter of time before they cease to exist in their current form. This is evident in the Baltics where many sanatoriums today are not dissimilar to western-style spas. "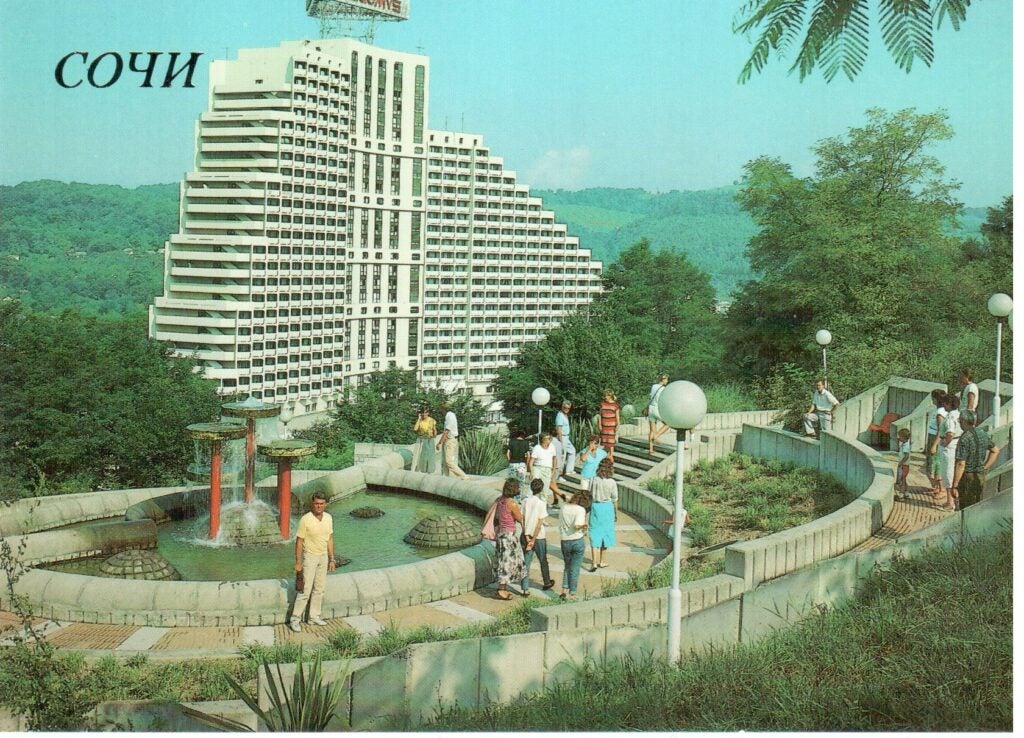 To document and preserve the sanatoriums, Omidi began a Kickstarter campaign with the intent to publish a photobook – The Last Resort. Using connections from her work as a journalist, she found six talented photographers to sign on for the project who had experience working in post-Soviet countries. Omidi chose the photographers (Michal Solarski, Claudine Doury, Olya Ivanova, Rene Fietzek, Egor Rogalev, and Dmitry Lookianov) for their photographic style and plans to give them each free reign in choosing how to cover their subjects.
As for Omidi herself, she has already visited several sanatoriums and hopes return to Eastern Europe to visit a few more. One of the aims of the project is learn more about those that designed Sanatoriums themselves. "Sadly I don't think the architects are particularly well known…many of whom had close relationships with architects and trends in the West, such as Le Corbusier and the Bauhaus," she says. "I think that one of the reasons that a lot of modernist architecture is enjoying a resurgence of interest in recent years is because of the utopian ideals which informed practice at that time. This seems completely different to the soulless development of today where profit is privileged over social good and the corporatization of public space seems to be never ending."