Editorial Photography and Experimentation: Justin Fantl
Bringing a sense of adventure to scenes both created and found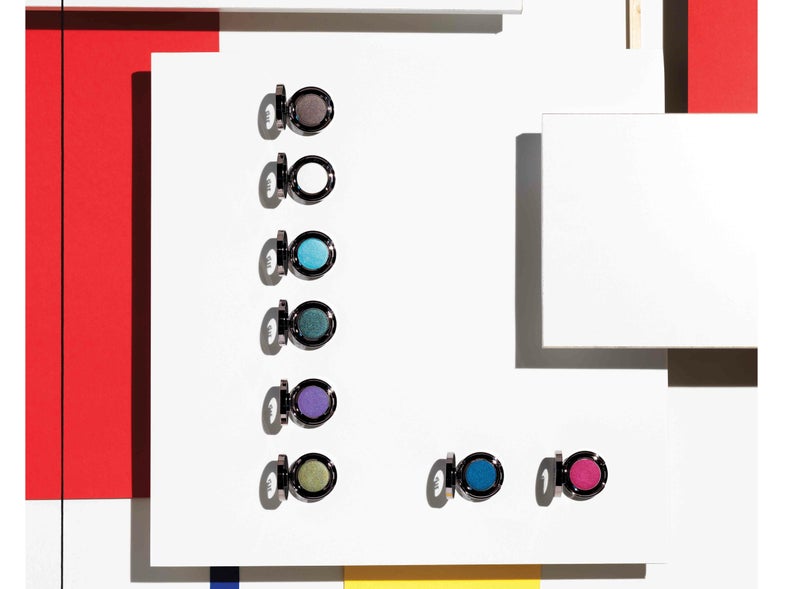 To simply describe Justin Fantl's imagery as clean, geometric, or playful—adjectives he often hears—would be accurate enough, says the Los Angeles–based photographer. Yet to do so might box his work into a single aesthetic—a proposition he rejects. In Fantl's view of editorial photography, constructed still lifes and natural vistas mingle. His graphically charged indoor images incorporate candy-colored geometric planes whose clean lines and vibrant hues bring inanimate objects to life. His grand outdoor landscapes are carefully composed to appear as if just discovered.
Fantl thrives on the balance between chance and control. He traces the start of his career path to a "serendipitous" encounter, he says, with a photographer, "the coolest cool guy I had ever met, with the coolest job I had ever heard of" while traveling on a bus in India during a semester abroad in his junior year of college. "That encounter planted a seed," Fantl recalls. "I think the decision to really commit myself to photography was momentous."
A decade later, his client list includes such heavy hitters as Google, Levi's, Nike, Time, Wired, and The New York Times Magazine. While he's often hired with the directive to just do his thing, his track record suggests that his work is neither ordinary nor easy to pin down.
What keeps editorial and commercial clients knocking on Fantl's door may be his unbridled sense of experimentation. He was recently commissioned by Levi's to shoot the product as he saw it, which resulted in an abstract, geometric perspective on the iconic jeans—a visual offshoot of other commissioned and personal projects in which he manipulates colorful paper and explores their shapes and shadows. He shuns categorization, seeking simply to remain honest to his artistic muse. Today his vision encompasses surrealistic studio craft and more naturalistic landscapes that echo the graphic symmetry of his constructed scenes.
Why the interest in disparate subject matter? "I think that each area kind of balances out the other," Fantl says. "I feel some need to work in both genres. After I am intensely in the studio, it feels great to get out and work on the landscapes, and vice versa." Whatever their stylistic similarities and variations, he says he doesn't make "conscious distinctions" between the two bodies of work. "They sort of inform each other," he says.
His parallel processes do seem to diverge, however, in the level of control he exercises over his subjects. In the studio, it's a limitless world of possibility and a "blank canvas with lots of control," while outside, "I have to let go a bit," Fantl says. "I think that what I am often looking for outside is a feeling. That aspect is, in ways, the same as shooting still life. There is just a different way of going about it. Inside you have to create it and outside you have to find it, but either way you have to recognize what you're after." Taken together, Fantl's editorial photography suggests a design-driven approach, using narrative, lines, and color fields to bring order to worlds both imagined and found.
Though his career arc began in college, Fantl says it was easy to take an interest in photography at a young age because there were always cameras lying around his childhood home in Hanover, New Hampshire. He approached the medium as an artist, dabbling with it in high school and undergrad classes, then became more intently focused while studying for an MFA at the Academy of Art in San Francisco. Soon after, he was taken under the umbrella of Giant Artists, a collective that represents up-and-coming photographers, illustrators, videographers, and stylists. This enabled him to start shooting on his own without the common step of assisting other photographers.
"In some ways I wish I had assisted, because I had to learn so much on my own," Fantl says. "At the same time, I think that has contributed to finding my own style. I didn't really have a role model or someone telling me this is how you do this, or this is how do you that."
For inspiration and continuing education, he reads "a lot of books on design, art, architecture," he says. "I wander around galleries and museums—just take things in. But I also think it's important to shut that off and look inward. I make a conscious choice from time to time not to look at what other artists have done or are doing. I believe this exercise is just as important as being aware of what else is out there."
Fantl derives special satisfaction from creatively challenging assignment work. In a recent job for Time's 2014 "Genius" issue, he was thrilled to shoot "truly cutting-edge and groundbreaking technology" such as the Hendro Hoverboard and the Apple Watch. "It is an issue I have always enjoyed and have wanted to shoot," he marvels, "one of those little dream-come-true assignments." Similarly, he's been tapped to shoot visionary products for Wired's "Designlife" issue and a futuristic ad campaign for Android Wear, Google's line of watchlike devices.
Whatever the setting, Fantl considers the actual craft of editorial photography a labor of love. "I have realized more and more that what inspires me is a simple work ethic," he notes. "I think the inspiration really comes from doing the work—forging ahead with blinders on and just producing and not quitting."

CLOSE-UP
Justin Fantl
Lives In Los Angeles, CA
Studied At Union College, Schenectady, NY (BA in English); Academy of Art, San Francisco (MFA in photography)
Awards Include Gold Medal, Society of Publication Designers Feature, Still Life, 2014; PDN 30, 2011; APA Best in Still Life, 2011; Communication Arts Photo Annual, 2011, 2010
Clients Include Anomoly, Autodesk, Bloomberg Businessweek, Cisco, Fast Company, Goodby Silverstein & Partners, Google, GQ, More, The New York Times, Nike, Old Spice, Popular Mechanics, Scientific American, Time, The Wall Street Journal, Wired
Influenced By Berenice Abbott, Andreas Gursky, Stephen Shore, Taryn Simon, Thomas Struth, Hiroshi Sugimoto, Larry Sultan
In the Bag Hasselblad H5D-50c DSLR; Hasselblad lenses (HC 35mm f/3.5, HC 80mm f/2.8, HC Macro 120mm-II f/4). "My lighting is dependent per project and can get very complex," he says, "but I often end up using a trusty Mole Richardson 2K."