John Delaney's Portraits of Ethiopian Girls Who Code
A photographer teams up with the Studio Samuel Foundation to empower girls at risk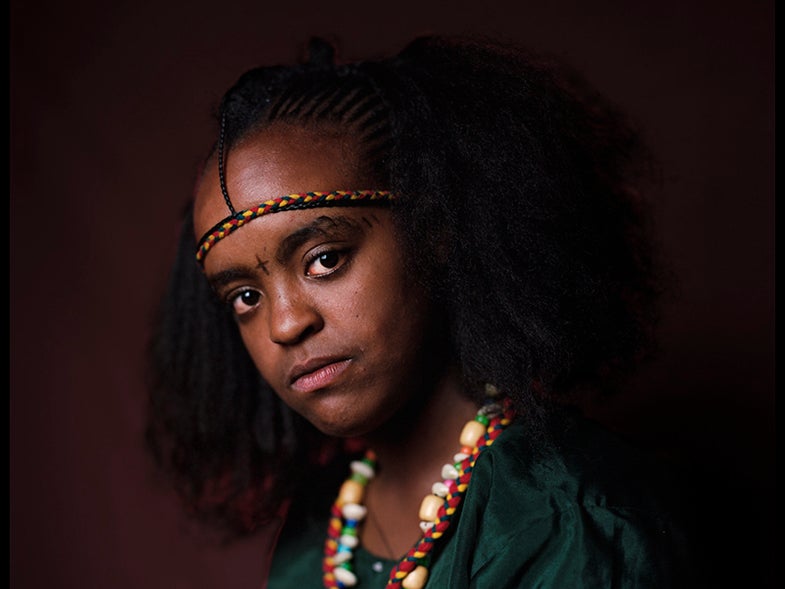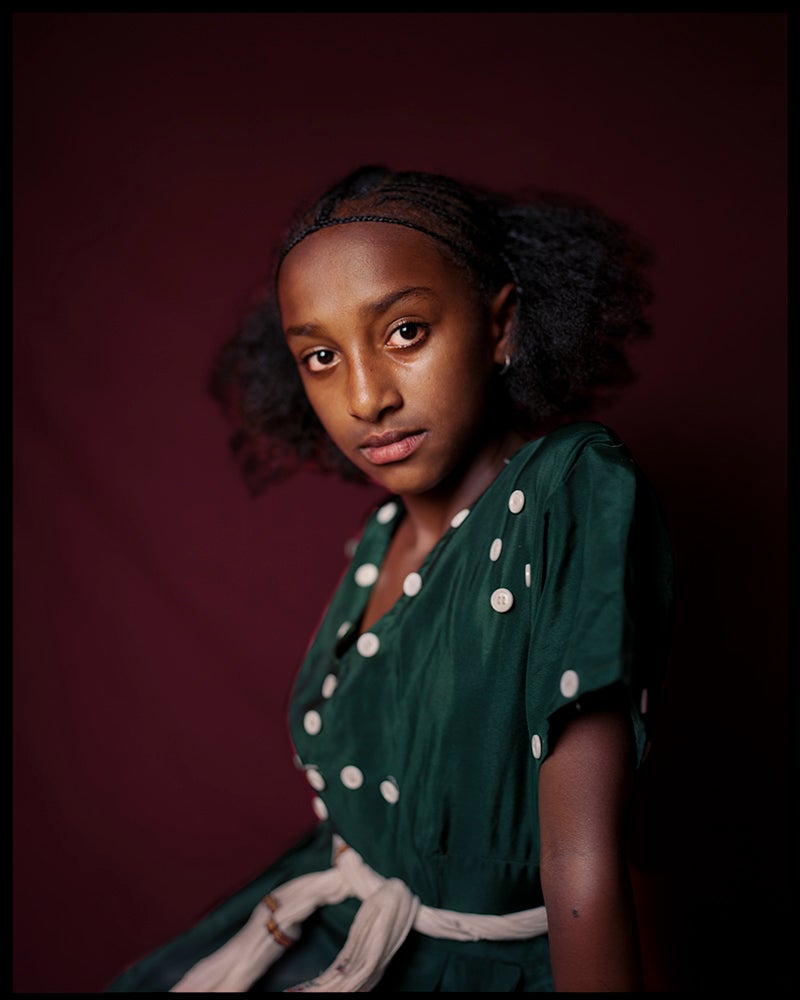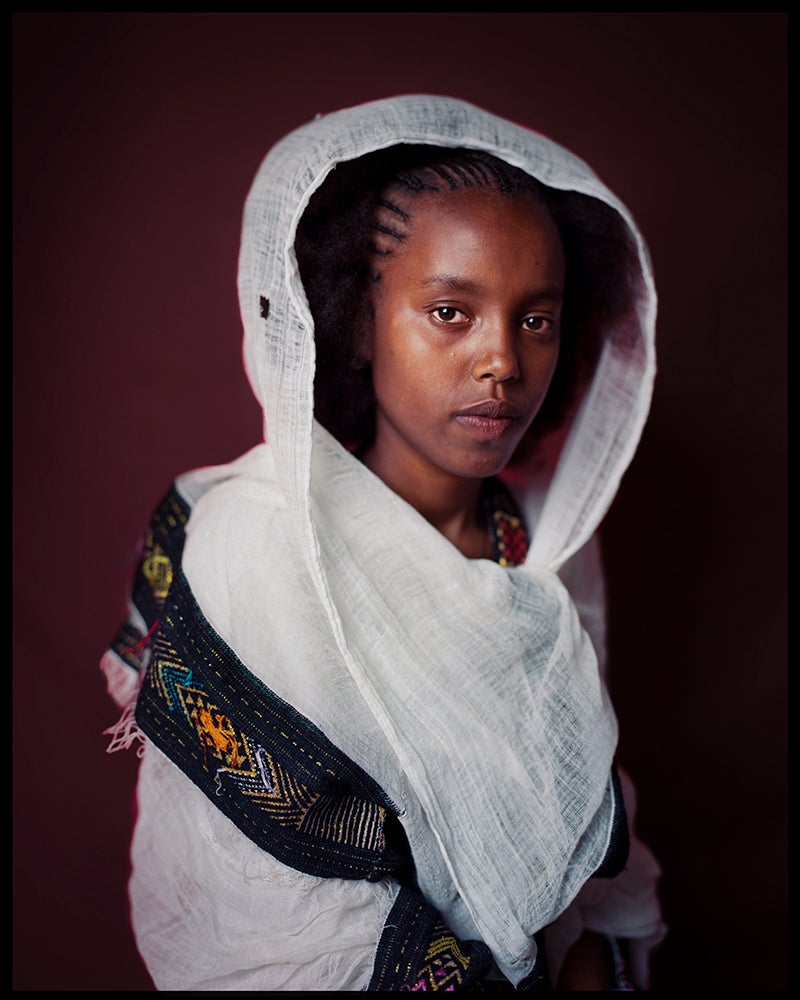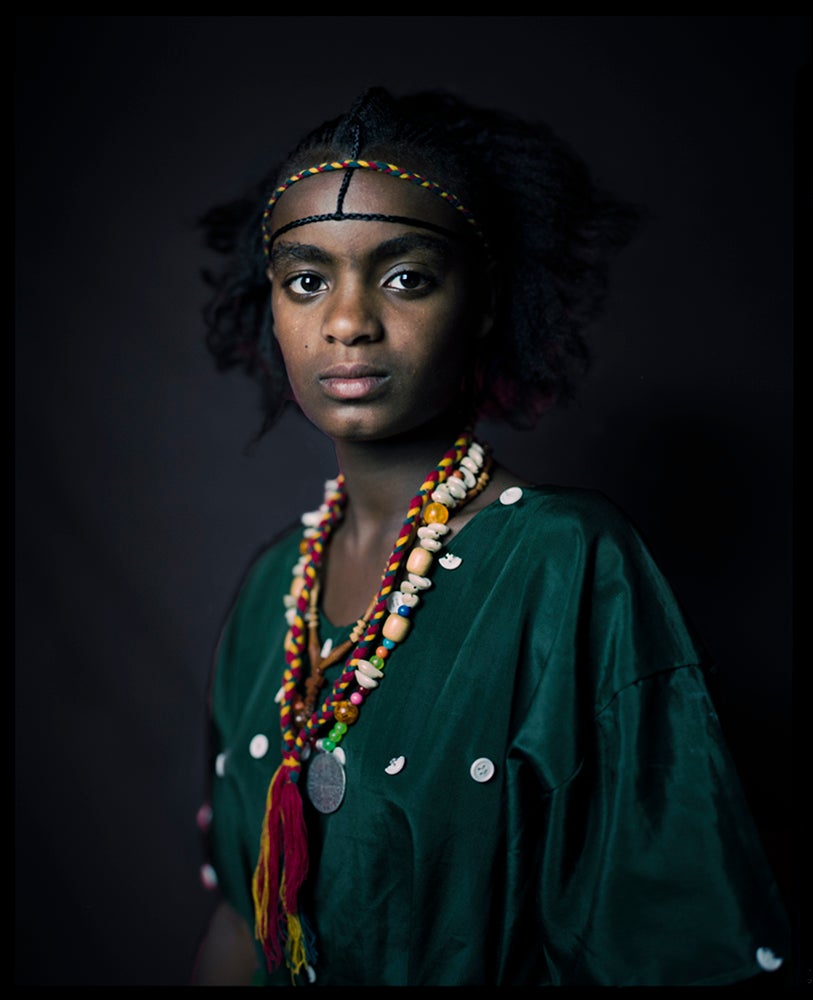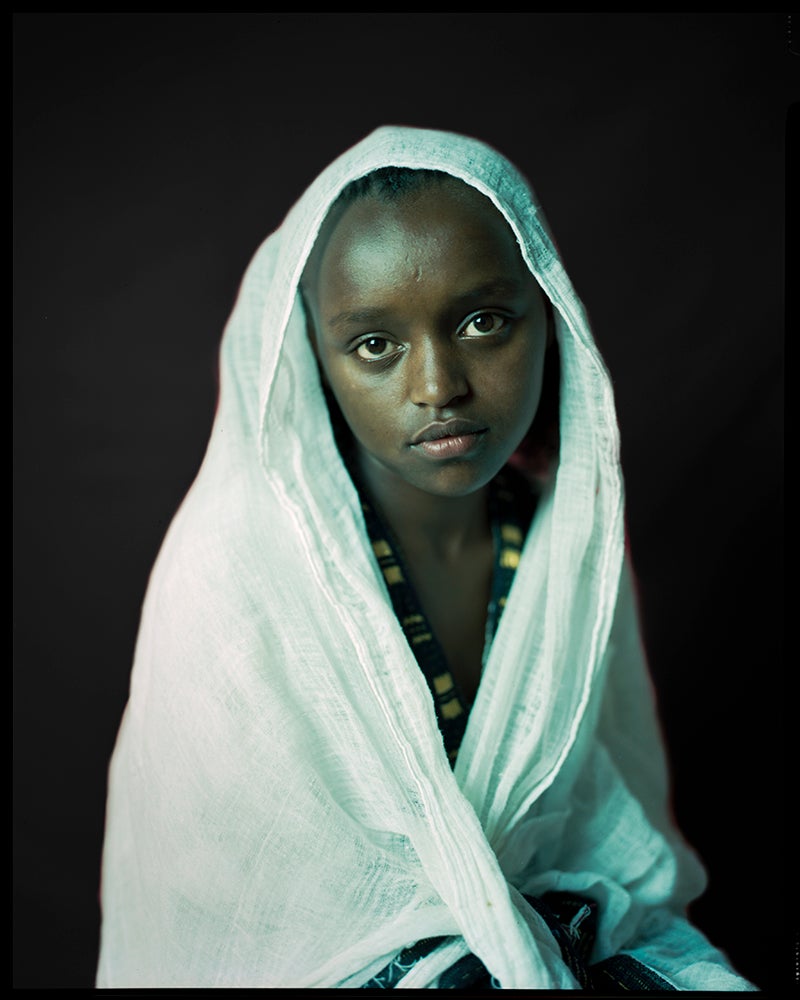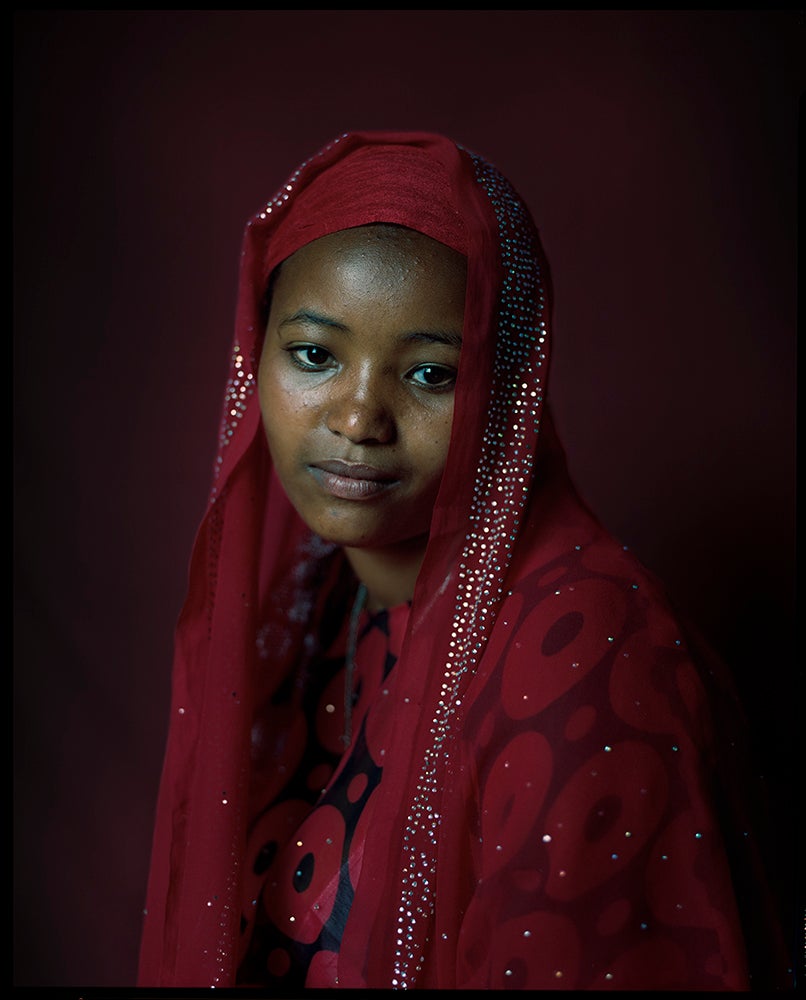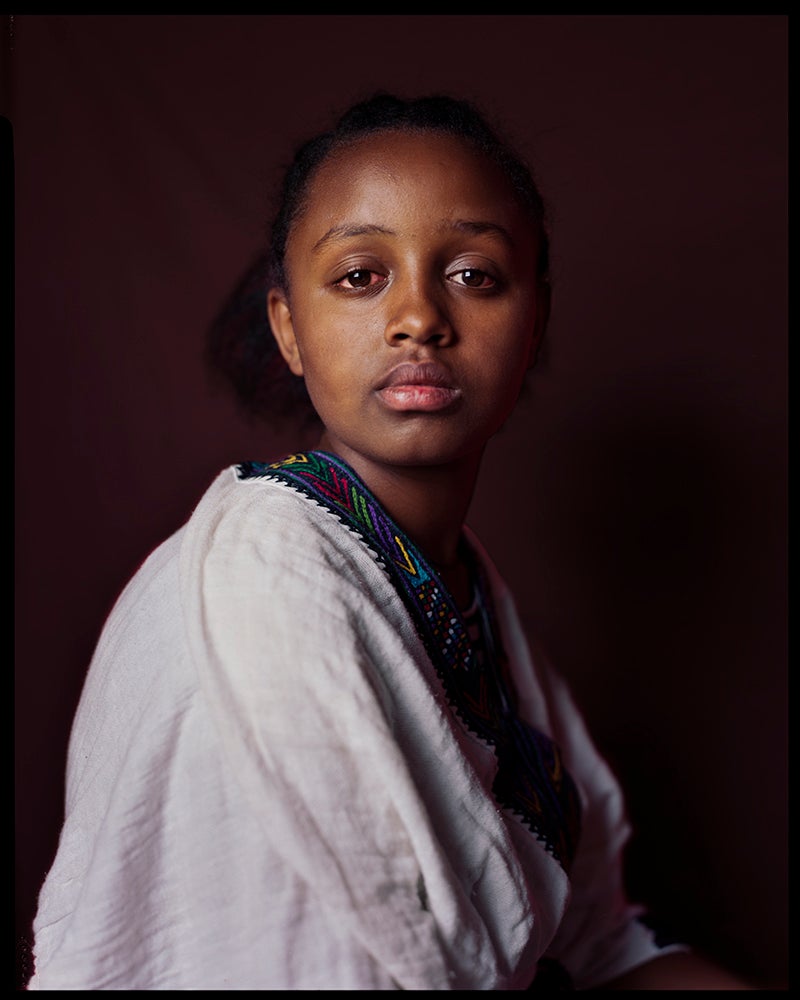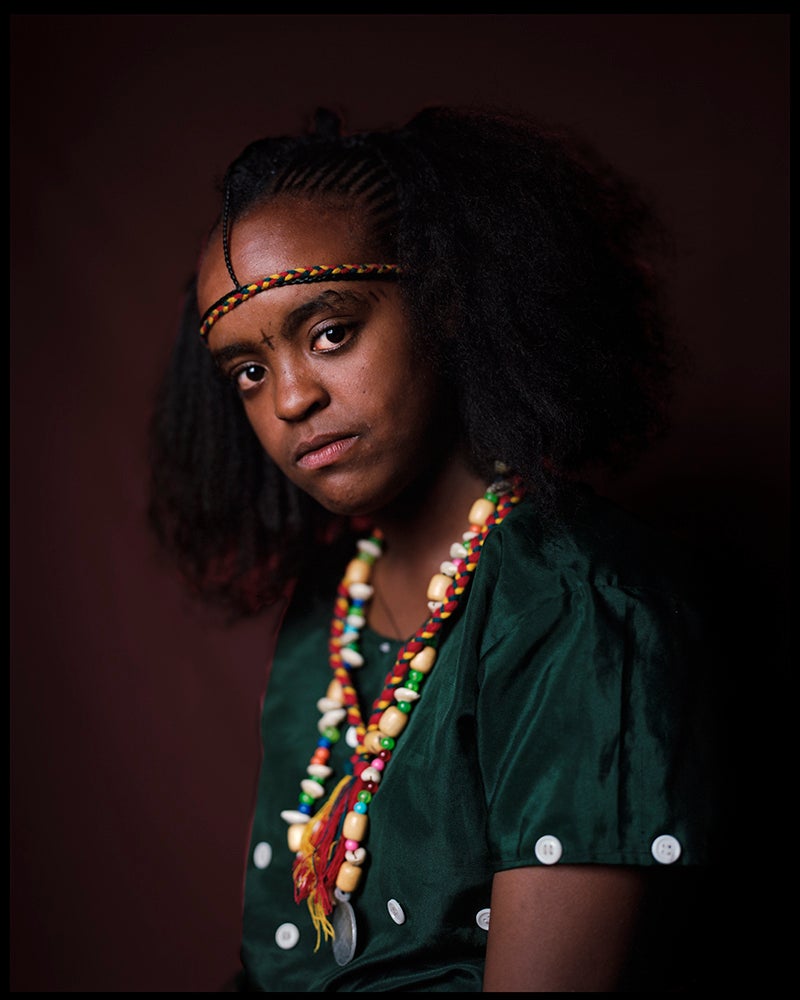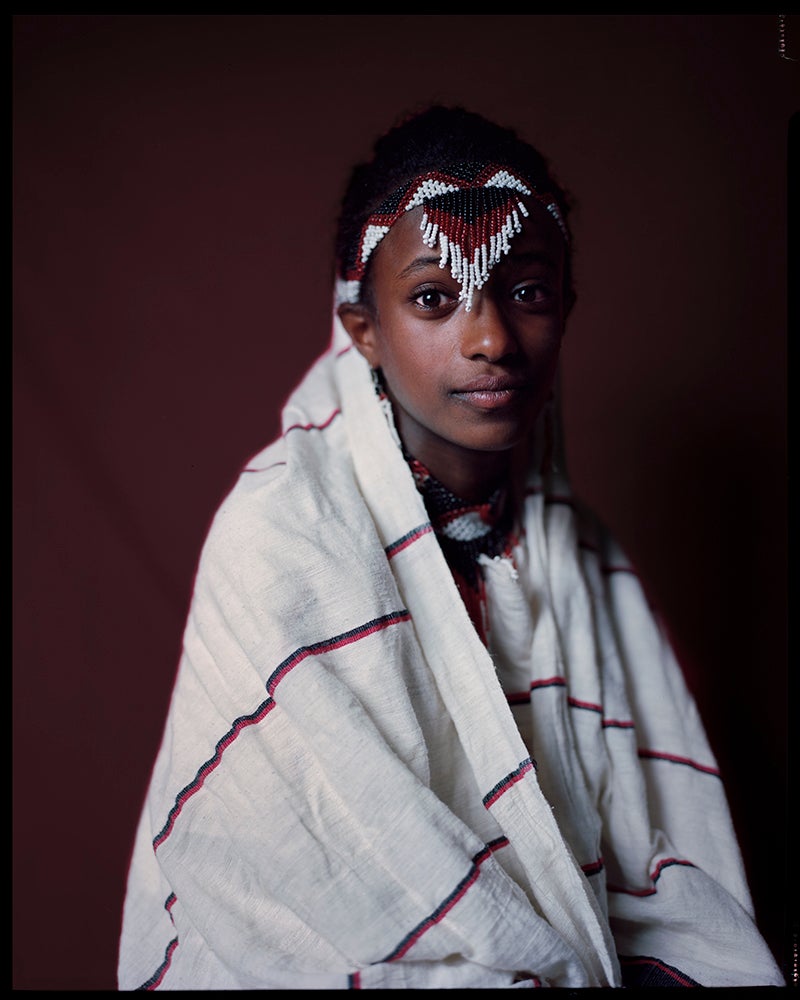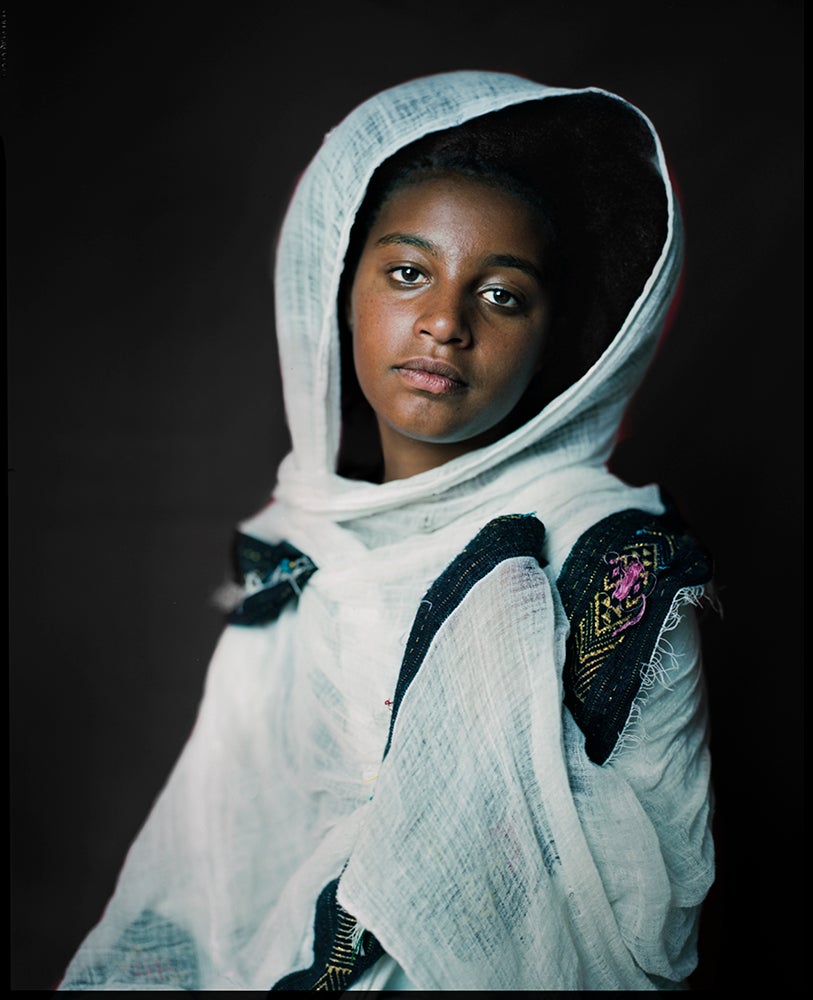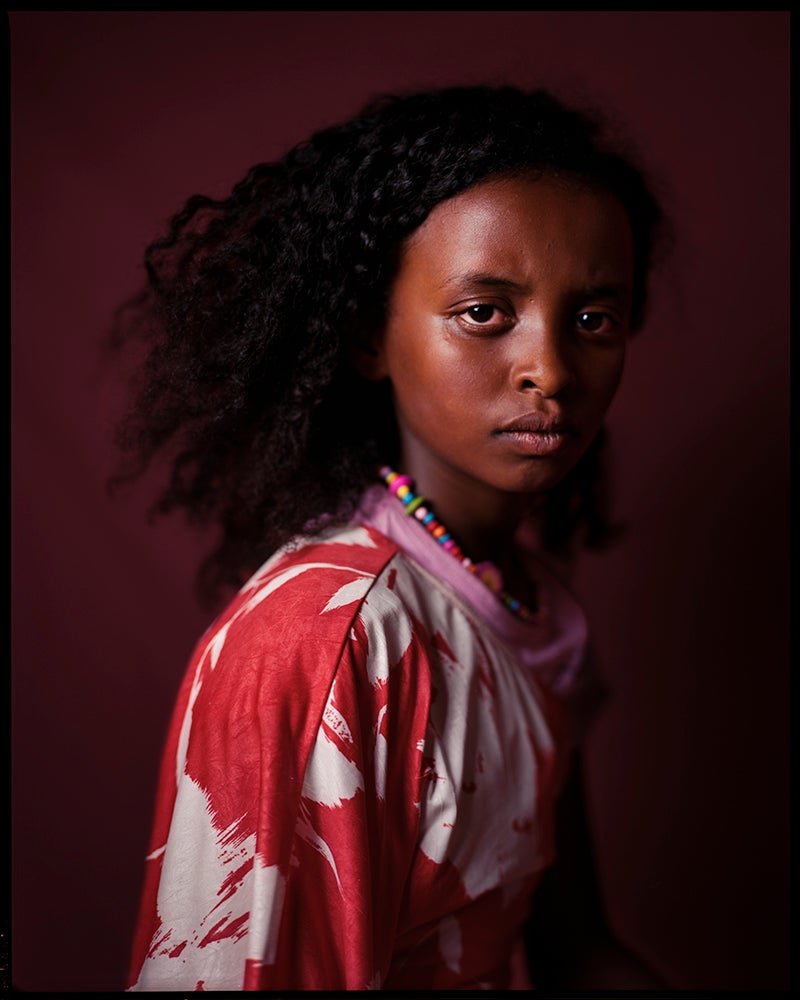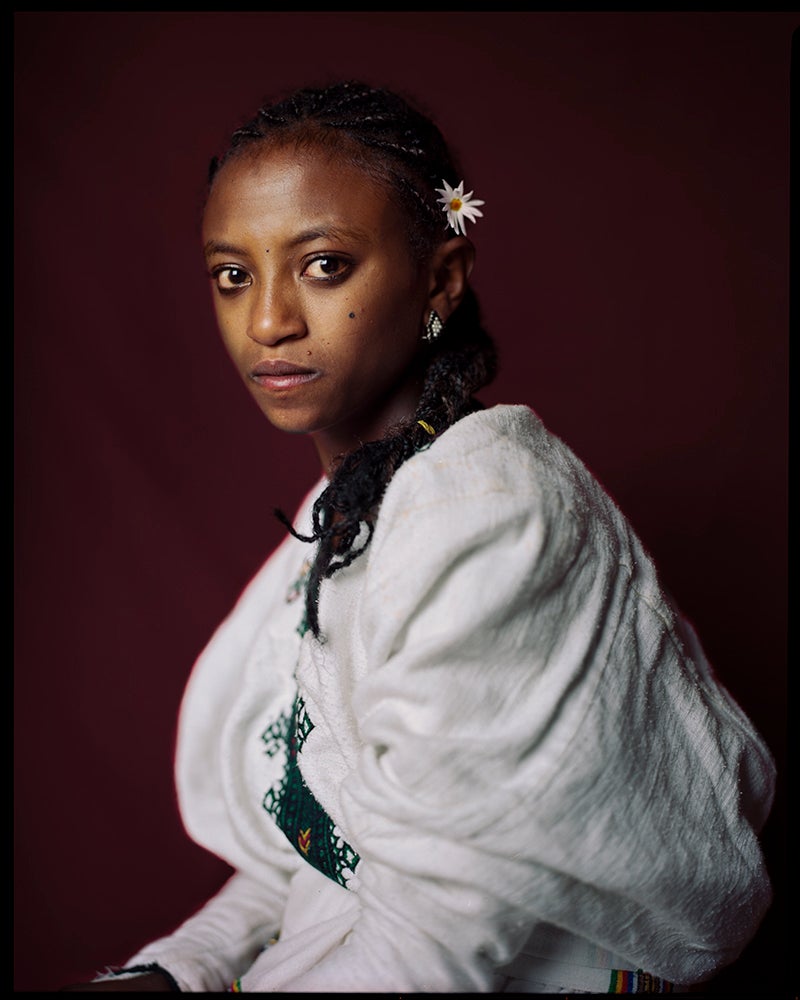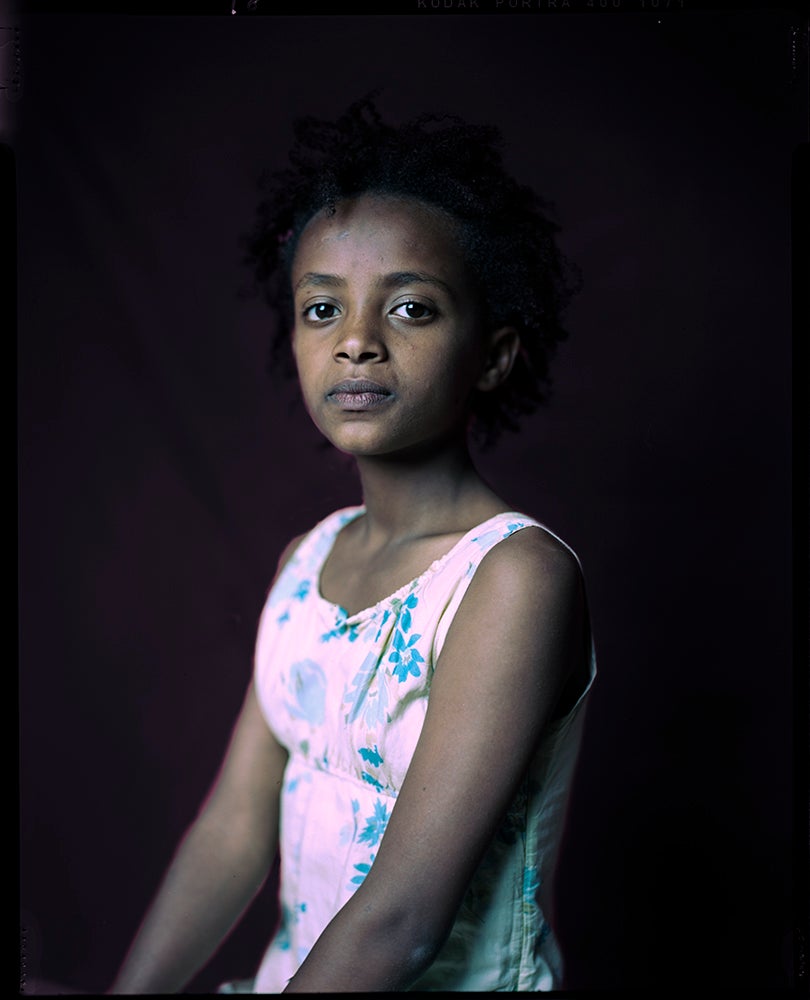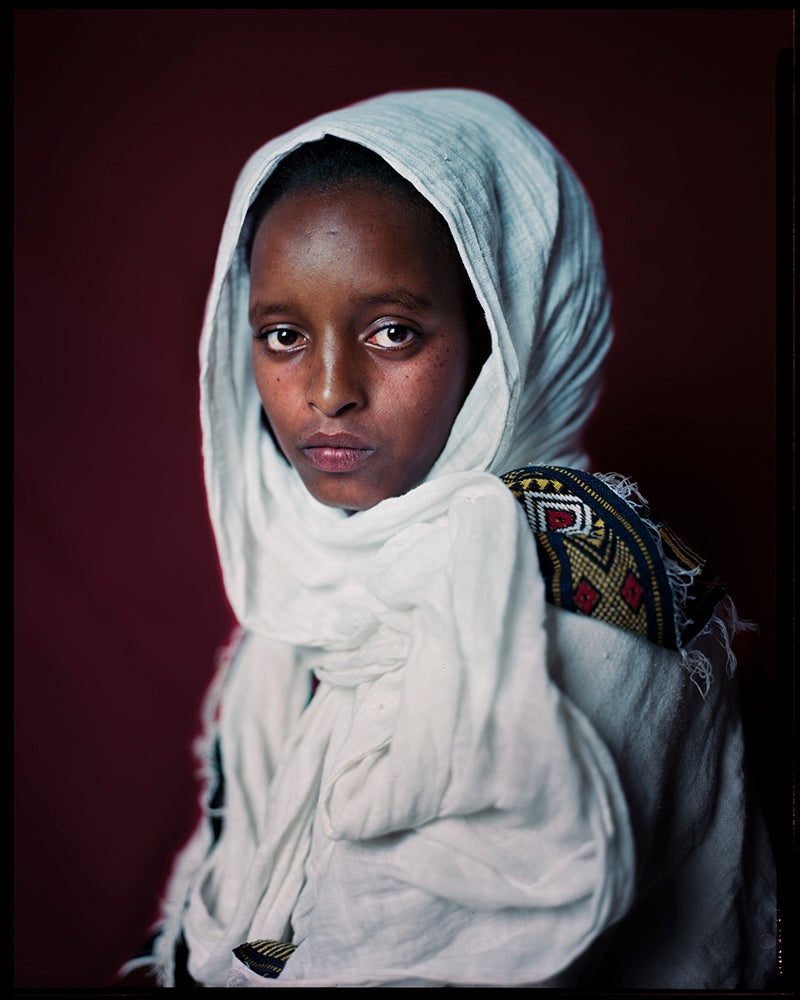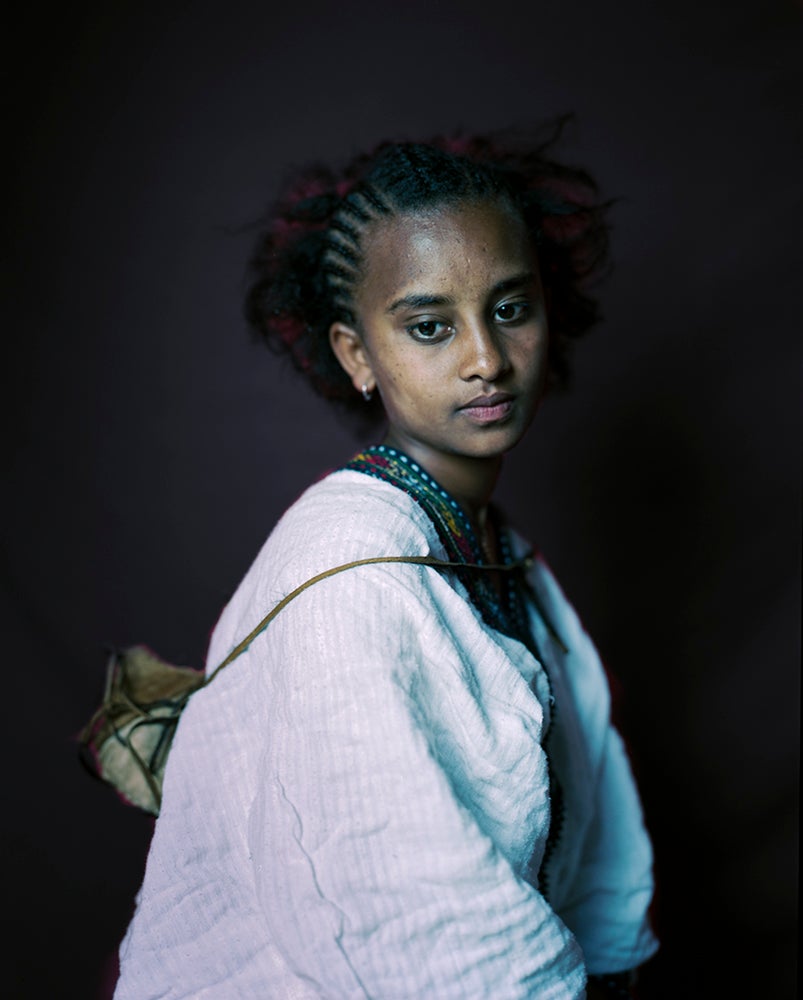 When photographer John Delaney adopted his daughter from Ethiopia, it was the beginning of a deep connection to the country that was his child's first home. Along with other American adoptive parents, Delaney began to look for ways he could help the children who remained. These formal portraits, of girls who have aged out of Ethiopia's orphanages, were created by Delaney with the assistance of his 23-year-old niece, Máiréad Delaney, as a way to bring awareness to this at-risk population.
Here, Delaney speaks about what it was like to photograph vulnerable subjects with whom he did not share a language, and about the foundation that these pictures were taken to help.
Tell me about the pictures and series.
My wife and I adopted a little girl from Ethiopia a few years back; she's six now. We saw the extreme poverty there and came back to the United States wondering how we could help more. We became friends with Tamara Horton, a parent who has a son from Ethiopia about the same age as my daughter. Tamara started the Studio Samuel Foundation in Addis to help the girls who have aged out of orphanages. They usually have no future beyond child marriage or trafficking or the streets. Her goal was to create a foundation that would help them stay in school, get healthcare, and learn. The foundation has a small compound where girls come and study subjects such as computer literacy and coding. They also get counseling and learn life skills.
When do they age out of the orphanages?
When they are young teens they can no longer stay in the state orphanages. Though most of them have found homes with women in the community so they have a place to stay.
How was this series used?
I had been trying to come up with a way to go back to Ethiopia and help. Tamara suggested that I come with her and photograph and that we could use the pictures to bring awareness to the foundation and the girls' situation. An Indiegogo campaign used these pictures and we're also planning a bigger gallery event for the spring. If I sell prints, 100% of the funds will go back to supporting the girls at the Studio.
Tell me about the technical limitations.
I shoot with 4×5 film, so that was an adventure in itself. I pretty much gave up on the idea of having lighting. Traveling with it would have been impossible—it was hard enough getting the film there. I wanted to do a portrait where you could really isolate the girl and focus on who she was—I didn't want to just show someone surrounded by dust and concrete and poverty.
How did you handle communication between you and the subjects?
The girls know a tiny bit of English, but most speak Amharic and some speak tribal languages. Communication was really hard. Once I had them in the studio we mostly used hand signals. And I would let them do what they would do before the camera.
How did your subjects choose what they'd wear?
The girls were wearing their more traditional clothing, which varies depending on which region of Ethiopia each was from. They had wanted to wear something other than the usual t-shirt and jeans. Not just because of the camera, but also because Tamara was there—it was a special day. Of course, as a photographer I was thrilled to have that variety of fabrics.
What is it like to know that, if circumstances had been different, this might have been your daughter?
Even now as I'm editing I'm always conscious of my daughter because she runs in and sits on my lap while I work. Some of these girls I photographed are gone—the one with the red veil, for example—she was trafficked. She disappeared. They're vulnerable. It's really difficult, they're offered an opportunity to be a housemaid or go work in Saudi Arabia and they rarely ever come back—it turns into slave labor or sex trafficking. The dangers are extreme, but considering where they are a lot of them see that and knowingly take that risk anyway. Which is one of the main purposes as to why Tamara created this foundation—to give them another path.