I love following prominent fine art photographers on Instagram, and as the site becomes an ever-larger cultural force, more and more artists who may have previously viewed the social network with a raised eyebrow and a shake of the head are beginning to dip their toes into the water. Count Alec Soth among the latest converts. In a post on his Little Brown Mushroom blog, he recounts visiting a special exhibit of the Mexican conceptual artist and sculptor Abraham Cruzvillegas at the Walker Art Center in his native Minneapolis. "After reading Cruzvillegas's warm book and exhibition, I felt renewed," Soth writes. "I walked outside and gazed upon the dead patches on our lawn (that none of our neighbors have) and my children's scattered toys (that every other parent picks up), and for once wasn't annoyed… I decided to set aside my long held hostility toward Instagram and gave it a try."
So far, Soth (posting under the name @littlebrownmushroom has taken the personal, considered but casual sense of warmth in Cruzvillegas's charming sculptures to heart in his Instagram photos. Soth will often punctuate his stream with thematic ideas, written in brown marker on paper. "Unlikable pet pictures," reads one: "After getting the most likes for a cat picture, I considered quitting IG. Then this idea…" says the caption.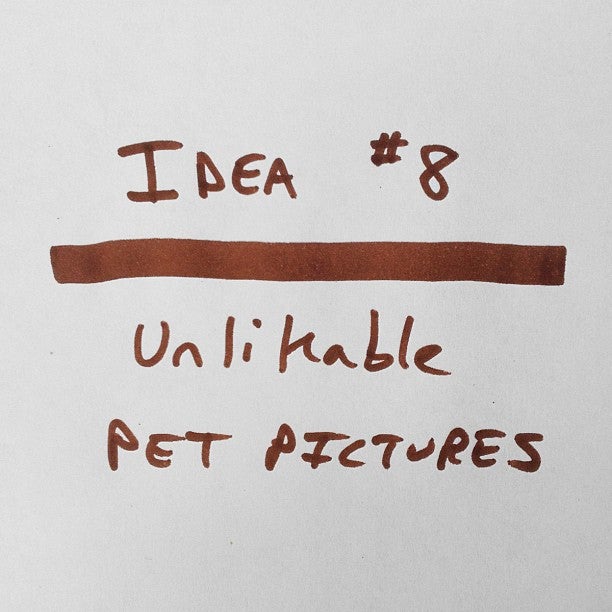 The image that follows (the main image on this post) eclipsed his previous cat portrait in likes by a wide margin, of course, and is now his second most-successful image (successful as judged by the double taps of his followers, in true IG style). His most popular photo to date is the latest in the "Garbage cairns" series, which feature Soth's take on the ancient path markers made with garbage instead of stones: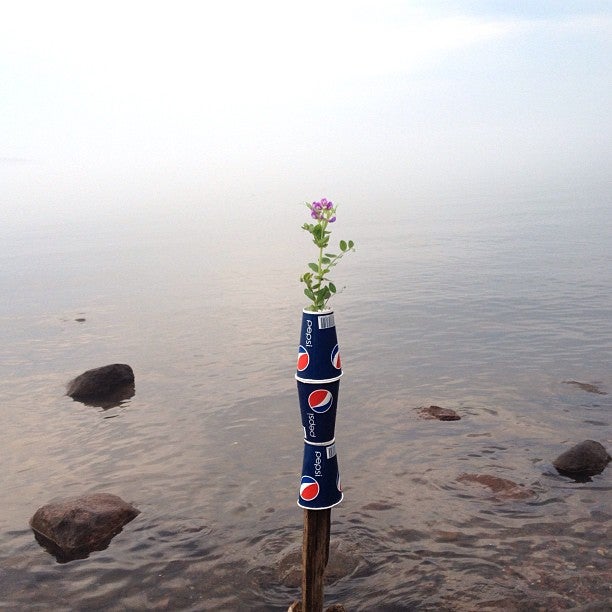 So far, Soth is my ideal fine-art Instagrammer: someone who works within the given constraints to create personal works that step out beyond the standard tropes, while still remaining true to the medium (i.e, shooting with a phone, not posting images shot with other cameras. I'm looking at you, Todd Hido).