Instagram Takeover: Saverio Truglia Photographs From the Ground of the Democratic National Convention
See what he sees @AmericanPhotoMag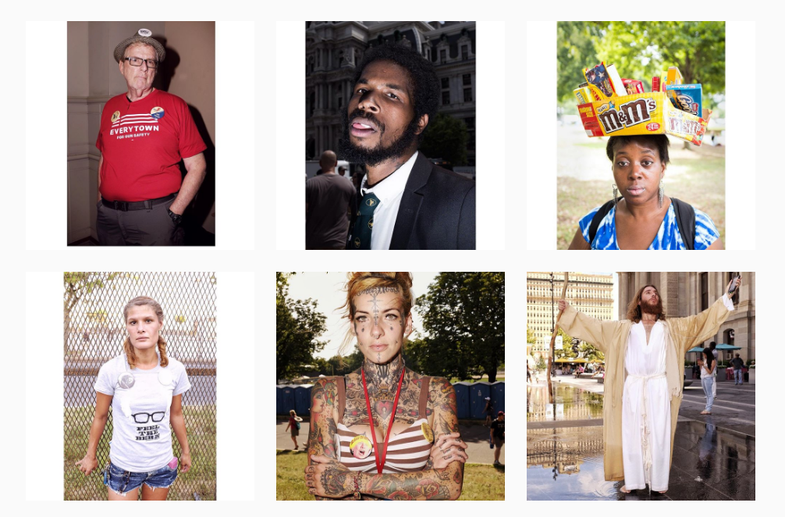 Chicago-based photographer Saverio Truglia has a fascination with photographing society's hot-button issues. "I've always been interested in photographing polarizing subjects," he says, "this includes guns, porn, and now politics."
His search for public conflict led him, predictably, to politics—an issue particularly salient now in light of the quickly approaching 2016 presidential election.
"I began my project Party People photographing attendees of the Donald Trump rally which was famously cancelled due to protests in Chicago," Truglia explains, "I then felt the subject could deepen and grow."
His Party People series consists of portraits of supporters, adorned in the colors and slogans of their respective political parties and candidates. "I look for people who stand out among the crowd," says Truglia, "people whose character strikes me as unique…beyond the obvious like a garment or hairstyle."
Though Truglia makes a point not to fixate solely on the appearance of his subjects, many seem to personify their political views and embody the identity of their chosen candidate. Supporters of each candidate seem to follow clear, cohesive appearance guidelines, embodying the very idea of polarization within politics.
"Trump supporters wear a lot of political swag and dress more formally in suits and ties," the photographer says, "Bernie supporters dress down, wear more blue, and if they have dyed hair I found that blue is the popular color."
This week, Truglia will be sharing images of the DNC in Philadelphia through his lens on American Photo's Instagram page, showcasing the passionate, unique individuals working to make their voice heard.