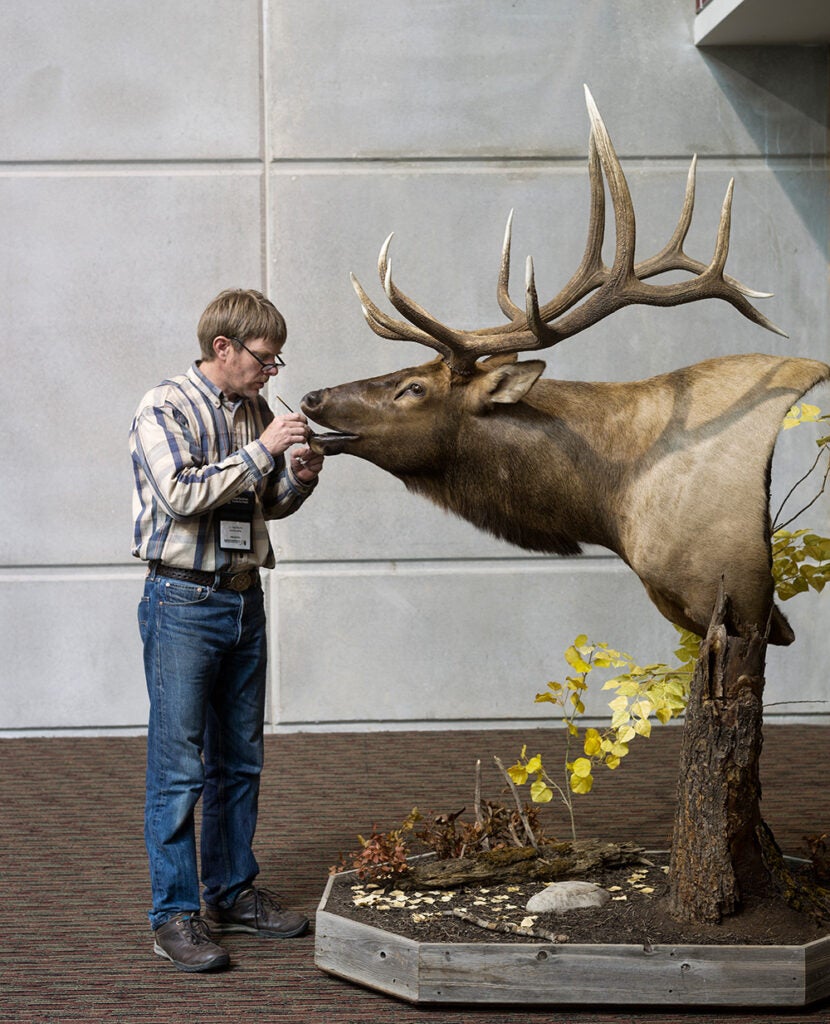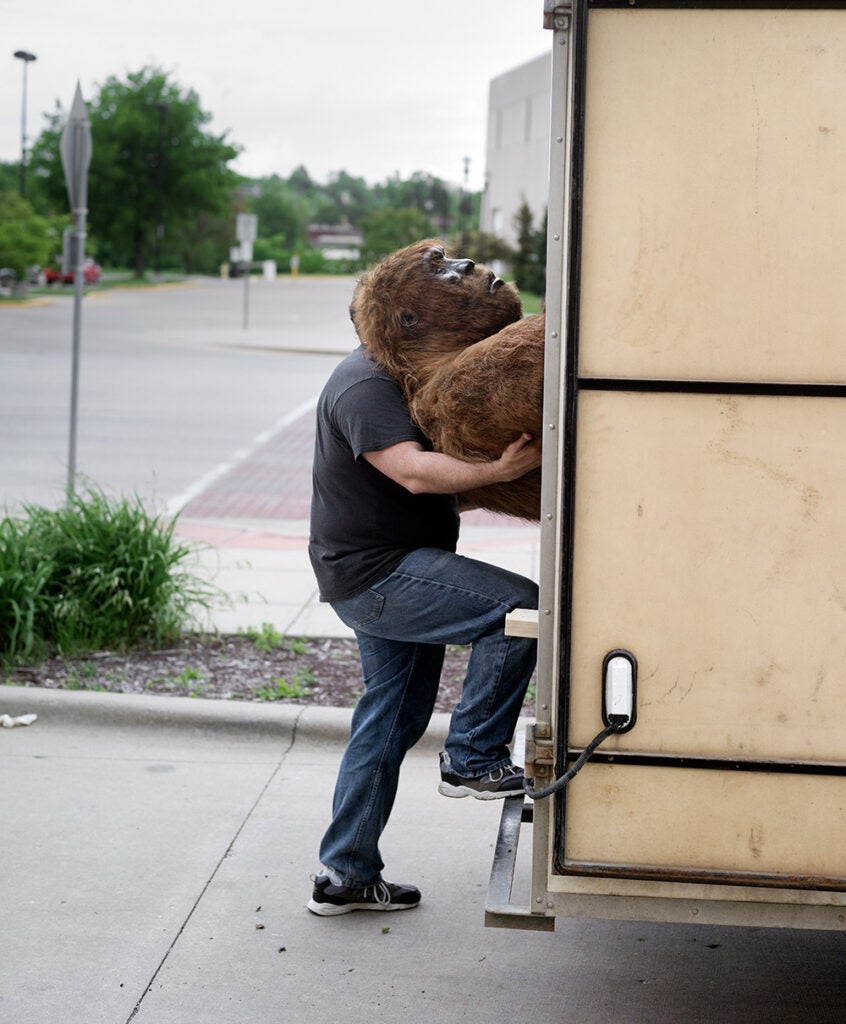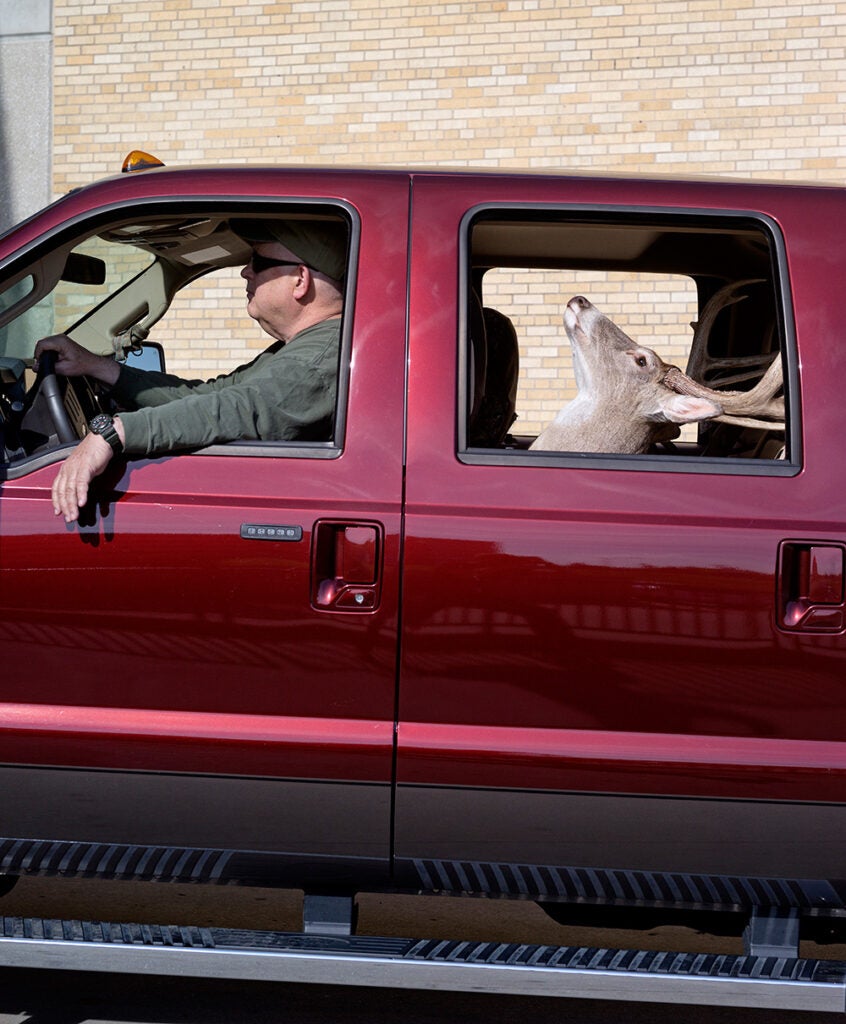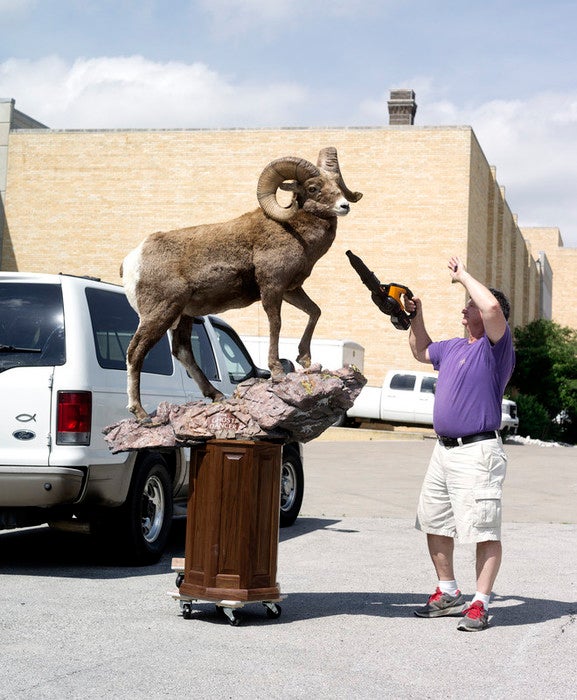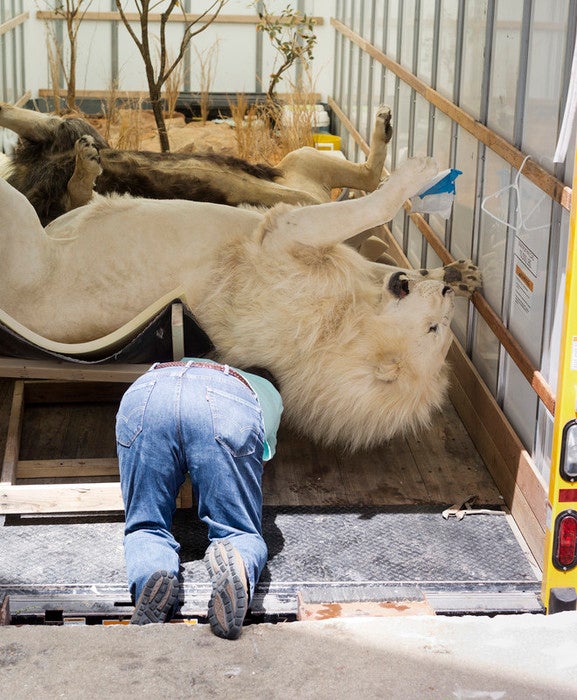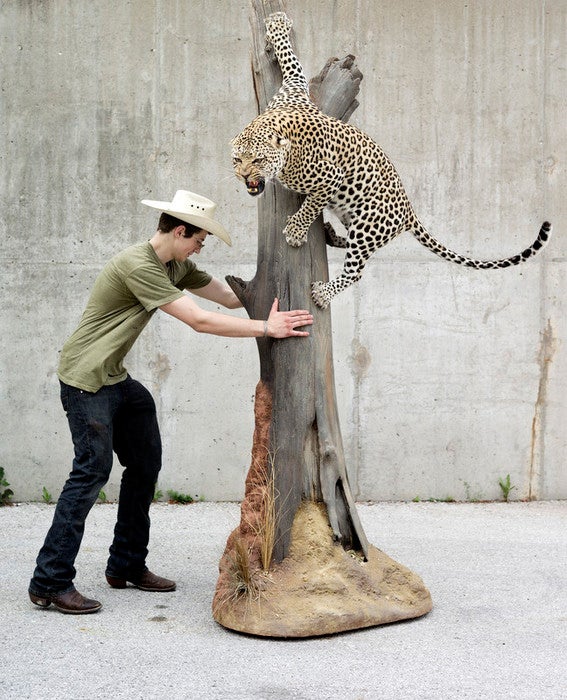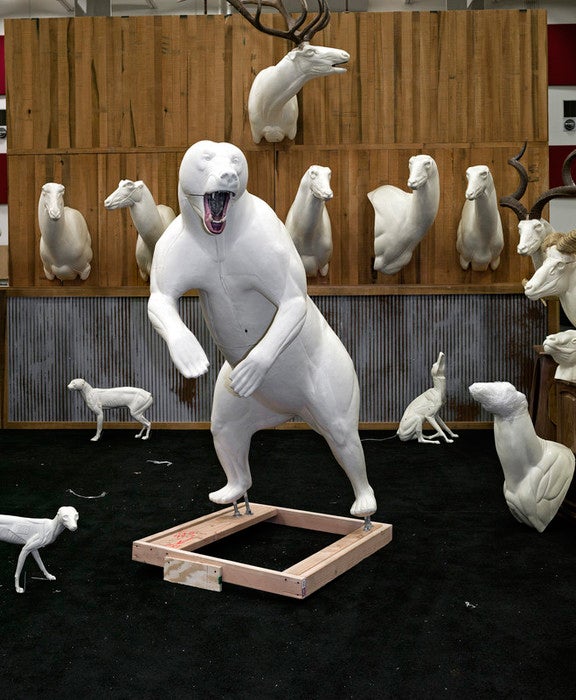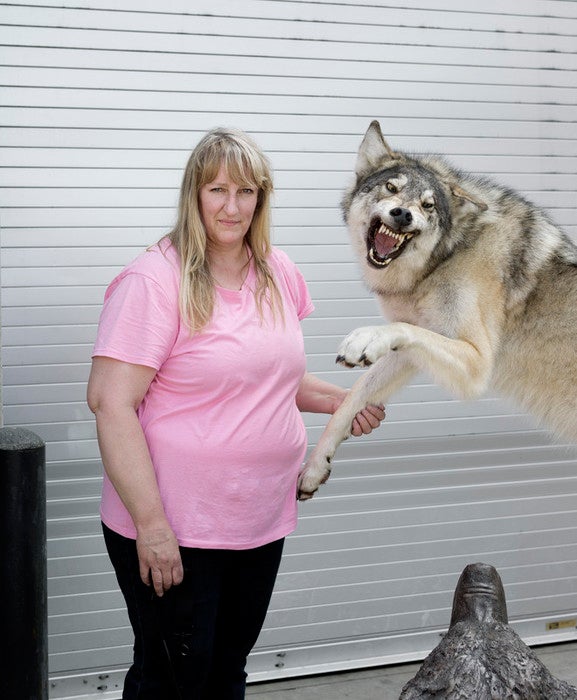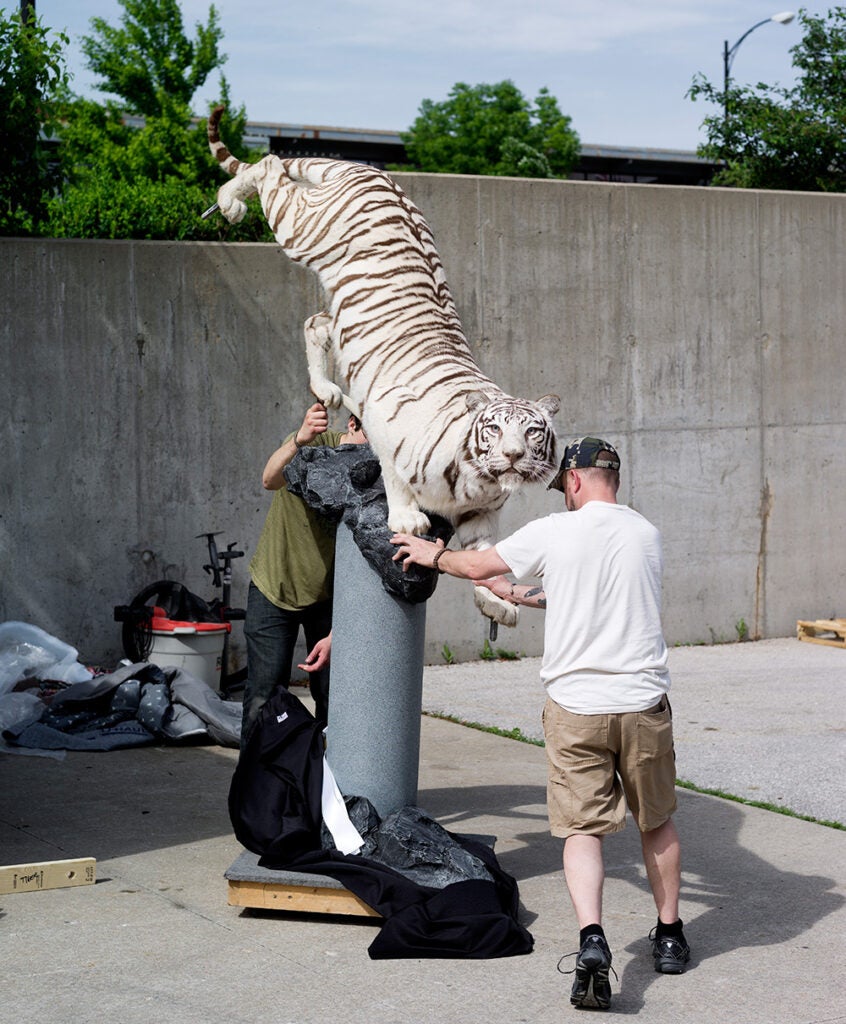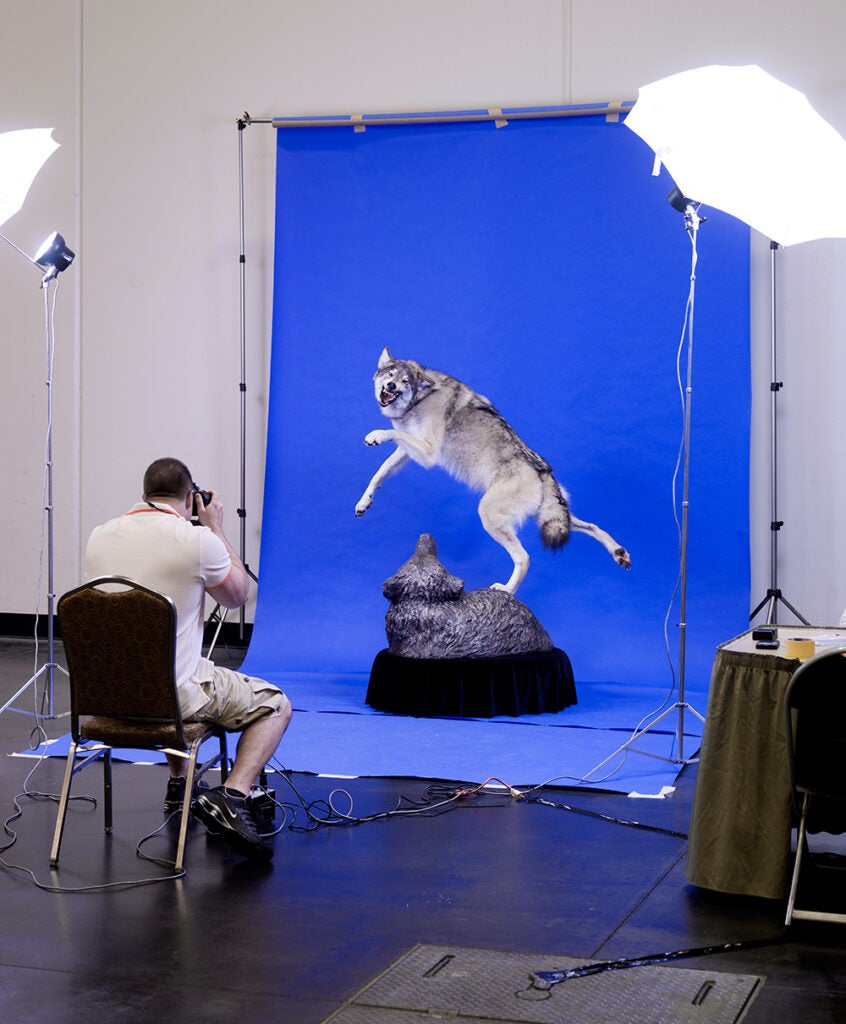 For the last few years, Helge Skodvin has trained his lens on animals. You wouldn't call him a wildlife photographer, though—rarely, if ever, has he captured the likeness of the a 4-legged subject that was living. Based in Bergen, Norway, Skodvin first started this focus when the local Natural History museum had to shutter for renovations and transport all their animal displays into storage—a process that became source of comical series "A Movable Beast." Another project, "It's a Jungle Out There," emerged from his drives throughout the country working in his typical slow-looking and typological way, and captures representations of exotic animals—tigers on a bedspread, an elephant-shaped kiddie pool—within the suburban Norwegian landscape.
"I'm in a period of my life with three small children and I'm surrounded by animals—on children's television, and movies, and all their play stuff at home," he tells American Photo. "These animals they are everywhere."
One thing led to another, and last month, Skodvin found himself at the 20th annual World Taxidermy Championship in Springfield, Missouri where 300 of the best taxidermists (who knew) compete for over $42,000 in prizes.
"Myself, I'm not a big fan of taxidermy, but I'm really drawn to it as a visual thing, especially when people are interacting with the animals," Skodvin says. "I find that quite funny and touching. There's a morbid kind of fun to it."
Unlike the other set of taxidermy photos that made waves on the internet in recent memory—"Crappy Taxidermy"—Skodvins work exhibits a wry, but endearing kind of humor. It's all about the contrast and delightful awkwardness of something so natural yet artificial.
"It's so easy to photograph with a kind of irony and to make fun of people, but I'm really hoping to avoid that," he says. "I don't want to make a joke out of people I've photographed."