Inside London's First Ever International Photography Fair
Strong inaugural show for a city playing catch-up in the global photography scene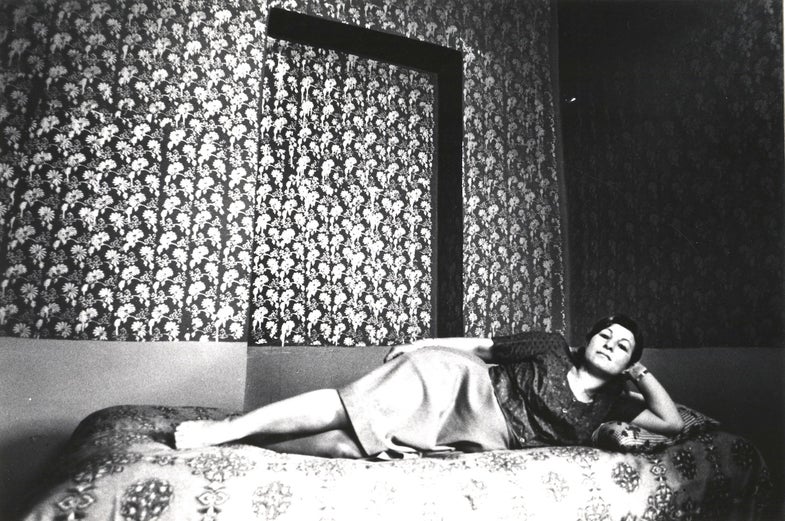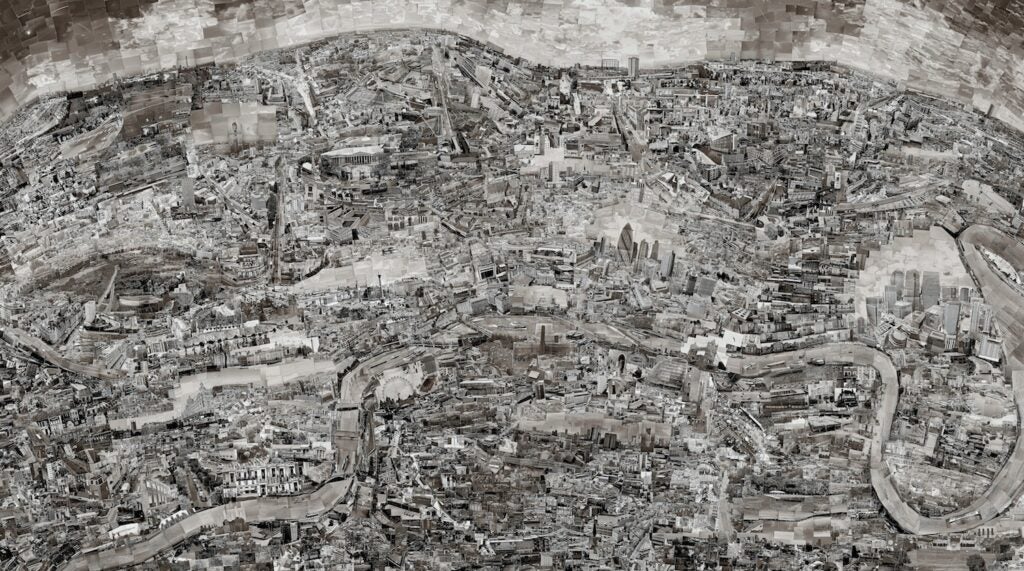 In the half-year or so leading up to its inaugural edition, the forces behind Photo London had been talking a big game. Speaking to the Guardian in November, Michael Benson, the co-director of the photography fair, said it aimed to be the "the best photography fair in the world—bar none." Today, one can forgive the organizers their exuberance. The fair, and the city it calls home, is playing catch-up in the global photography scene, and it's relishing its moment in the spotlight. Fortunately, it turns out it's boasting well earned.
Unlike other major art hubs like Paris and New York, the Big Smoke has never had an international photography fair until now. On the one hand, this is not surprising if you consider that a London institution like Tate Britain—established in 1897—didn't hold its first major photography exhibition until 2007, and only just wrapped up its first ever exhibition of a living British photographer, Nick Waplington. On the other hand, London has a rich history of displaying photography, and it is a wonder why a fair hadn't emerged here sooner. The Victoria and Albert Museum, in 1852, was the world's first museum to collect photography, and just a few years later, in 1858, it became the first to hold an international photography exhibition.
No matter how you look at it, Photo London is long overdue. But, in the last few years, its arrival has become something that outside observers could have forecasted. Mirroring similar developments in cities around the world, photography has become an exponentially more prominent part of the art scene here, as evidenced by a jump in new galleries, new museum photography departments and accompanying photography exhibits. "London has gone photography crazy," Benson said.
Photo London's scope matches the extent of the excitement in the city. And with a roster of more than 70 international galleries exhibiting, more than 50 photographers and curators participating in its public talkback series, and a smattering of prestigious publishing houses on display, it seems to convey the clout and confidence of a fair many years older. The city, meanwhile, seems to have responded promptly to Photo London's clarion call: The London Photograph Fair has popped up for a two-day special edition today and tomorrow, Tate Modern is hosting the Offprint London photobook fair through Monday, and three major auction houses—Christie's, Phillips Photographs, and Sotheby's—announced photography sales during Photo London's run.
The venue is Somerset House, a grand, 18th century historic building, which, since 2000 has become a celebrated cultural institution, and more recently, a destination for photography (Earlier this month, it hosted the Sony World Photography Awards exhibition). Located in the heart of the city just off the River Thames, the space is large enough to host its robust gallery roster and yet intimate enough, with its human-scaled interior, to not completely overwhelm.
[Related: See the Winning Photos of the 2015 Sony World Photography Awards]
The fair, which is organized by the cultural production company, Candlestar, is doing an admirable job of honoring the city's photography history while simultaneously appreciating the present cultural moment, a notion best examined through one of the five commissioned exhibits on display. Martin Barnes of the Victoria and Albert Museum curated "Beneath the Surface," using approximately 200 rarely or never-before-exhibited works from the museum's holdings. They encompass a wide historical range, from William Strudwick's gorgeous albumen prints of 19th century London (which bring to mind the work of Parisian photographer Charles Marville) to Robert Brownjohn's 1961 street photos of the city's urban typography. But the exhibit is also contemporary, featuring many recent works including Stephen Gill's 2009-2013 innovative "Talking to Ants" series and a 2009 image from Sinje Dillenkofer of the faded outline of absent crown jewels.
Elsewhere throughout Photo London, new talent and new voices are a welcome emphasis. There is, in fact, a "Discovery" section devoted entirely to emerging galleries, many of which are presenting young photographers. The two-year-old London gallery A.I., for one, is showing the work of two photographers in their 20s: London and Singapore-based Sarah Choo Jing's nocturnal cityscapes, and Munich-based Fiona Struengmann's black-and-white landscapes. A two-month-old gallery from Belgium, Ibasho, features new and vintage work from Japanese photographers, including contemporary photographers Takashi Yasumura and Naoyuki Ogino as well as a young talent Yoshinori Mizutani. For collectors looking for classic photography from long established galleries, that, too, can be found at Somerset House.
From Iranian documentary photography (Kaveh Golestan's "Prostitute") to a lightbox installation (Rut Blees Luxemburg's "The Teaser") Photo London is in fact a photographic potpourri. That notion is probably best epitomized by Sohei Nishino's 2010 large-scale diorama, "Diorama Map London," which commands an entire wall of its own at the fair. Composed of about 1,000 prints from a variety of perspectives around the city, it is a massive and dizzying testament to the place's complexity and visual richness. London is, indeed, a city of photographs, and the medium itself, like Nishino's impressive work, has found a home worthy of its pedigree at Photo London.
Photo London runs May 21 – 25, 2015 at Somerset House, London.