Indie Photo Books Ad Infinitum at Offprint Paris
Offprint Paris, in its second year running as an unofficial companion event to Paris Photo, is a large exhibition of … Continued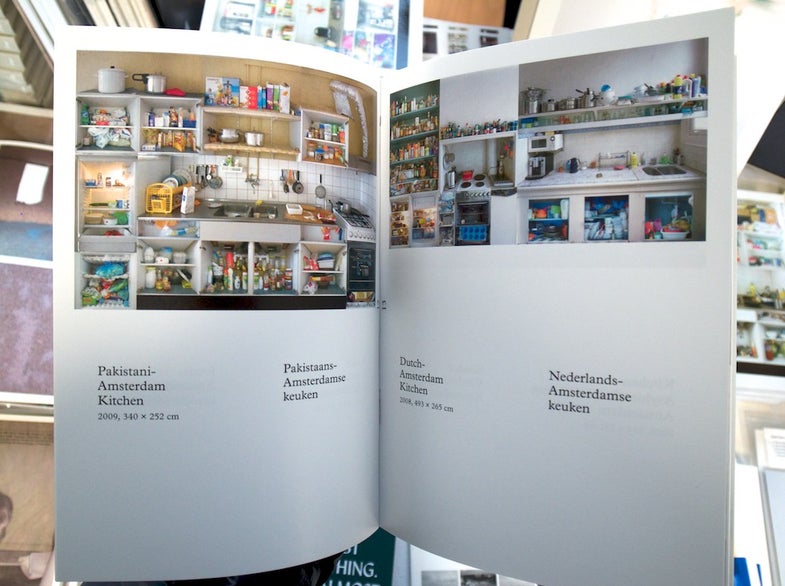 Offprint Paris, in its second year running as an unofficial companion event to Paris Photo, is a large exhibition of independent photo book publishers, designers and distributors from around the world. On my last day in town, I stopped by for what I thought would be a quick browse but ended up staying for hours—the volume of interesting things to see was truly staggering. Over 60 independent publishers, distributors and designers of everything from self-printed zines in extremely limited editions to beautiful large-format monographs and rare first editions.
In an interview by Marc Feustel with Offprint founder and organizer Yannick Bouillis (read it here on Marc's excellent eyecurious blog), Bouillis says that he is drawn to photo books "because the experimentation and innovation of the avant-garde in photography has always taken place through publications." The range of independent works Bouillis has gathered under one roof via the exhibitors he has hand-selected would certainly be a testament to that.
Check out the gallery above for a look at some of the books that interested me at Offprint. Most are recently published, but some have been around for a bit. It is in no way definitive, and in no way a "best of" selection, which frankly would have been impossible!
More from Paris Photo here.
John Mahoney is the Web Editor of American Photo_. He also mans the_ American Photo_ Twitter account, Facebook page and Tumblr blog. Feel free to say hello._