Hands On: Nikon D810
We may earn revenue from the products available on this page and participate in affiliate programs. Learn more › Looking...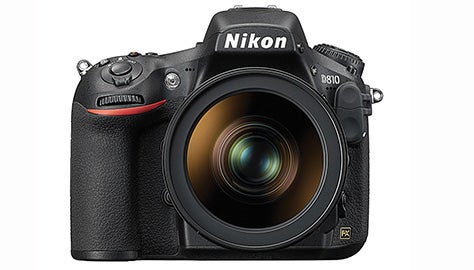 We may earn revenue from the products available on this page and participate in affiliate programs. Learn more ›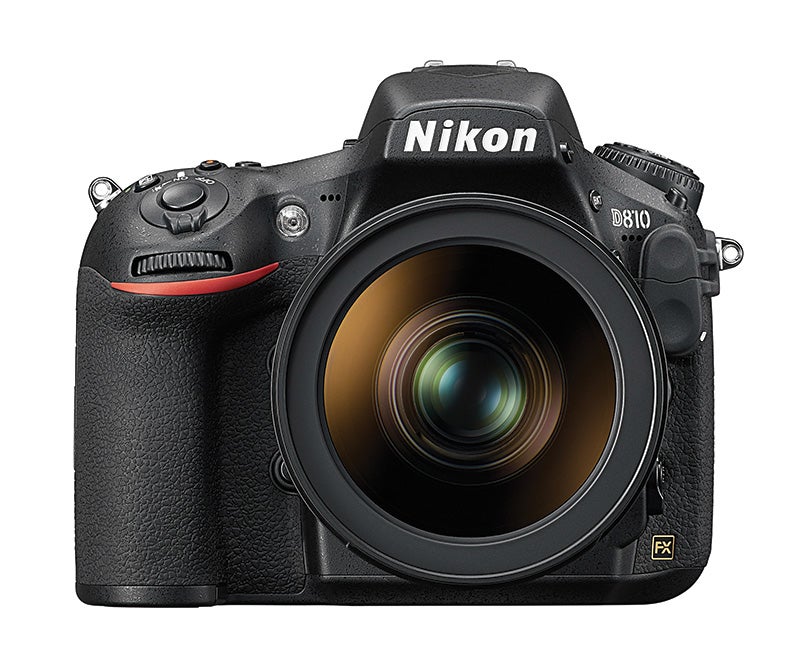 Looking at the specifications alone, you might not really understand the improvements Nikon made when updating its midrange full-frame body to create the new D810. Many of the changes seem aimed at creating a better video shooting experience. However, they also open the door to a wider range of still photography possibilities.
While camera pundits often look for the high end of the ISO range to extend further, and Nikon did push it up to ISO 51,200, the designers also made the bottom setting lower. In fact, the D810 can be set to a stunningly low ISO 32. This will help motion-picture makers cut down on the amount of neutral density filtration that they need to employ. At the same time, it will allow longer shutter speeds in brighter lighting situations when shooting still images. It might not be as easy to think up situations where still photographers will need it, but we like to celebrate any expansion of a photographer's visual vocabulary.
Another seemingly minor upgrade is the addition of the smaller RAW S file size. With the D810's 36.3-megapixel sensor comes large full-size RAW files. Sometimes, such as when shooting time-lapse sequences, this can be a burden, since the images will just need to be resized later to make them smaller. RAW S sets the pixel count to 3680×2456 instead of the camera's native 7360×4912. RAW S is also limited to 12-bit color, which further decreases the file size and likely won't hurt too much for video.
If you read that the D810 has an updated sequencer and mirror balancer, you probably thought, "Big whoop." But in the short time we've been able to spend with the D810 so far, the difference in the vibration felt when tripping the shutter is palpable. The mirror doesn't slap the way mirrors once did, which means a less jarring shooting experience. Yes, this is subtle, but it's also meaningful.
Another such upgrade is the push to 5 frames per second from 4 fps burst shooting. We typically suggest that sports shooters have a camera that can shoot at 5 fps or higher. So, while it'll be difficult to tell the difference in many situations, from our perspective it brings the D810 into another level of shooting, adding to its overall versatility.
Meanwhile, the higher-resolution 1,229K-dot LCD screen, though it doesn't tilt or swivel, should give a more nuanced view during shooting or playback. Plus, the brighter viewfinder info display will make it easier to stay informed of your current settings. The autofocus algorithm has been reworked in our field tests and it proved fast, with solid tracking. And finally, the step up to a built-in stereo microphone will be able to provide a better scratch track for a video clip's audio.
Noteworthy Specs:
SENSOR: 36.3MP (effective) FX-format CMOS
SENSITIVITY: ISO 32–51,200
AUTOFOCUS: TTL phase-detect SHUTTER 1/8000–30 sec
MEMORY: CompactFlash and SD/SDHC/SDXC card slots
VIEWFINDER: Pentaprism
BURSTS: 5 fps up to 23 RAW (14-bit, uncompressed) shots LCD Fixed 3.2-inch TFT
**LCD: **with 1.229 million-dot resolution
VIDEO: Records at up to 1920x1080p60; built-in stereo microphone; clean HDMI output available for recording to an external device
DIMENSIONS: 5.8×4.9×3.3 in. (146x123x81.5 mm)
WEIGHT: 31.1 oz (880 g) with battery
**BUY IT: **$3,297 body only; nikonusa.com