Getty Museum Mounts First Major U.S. Retrospective of Josef Koudelka in Over 25 Years
From the Iron Curtain to the West Bank wall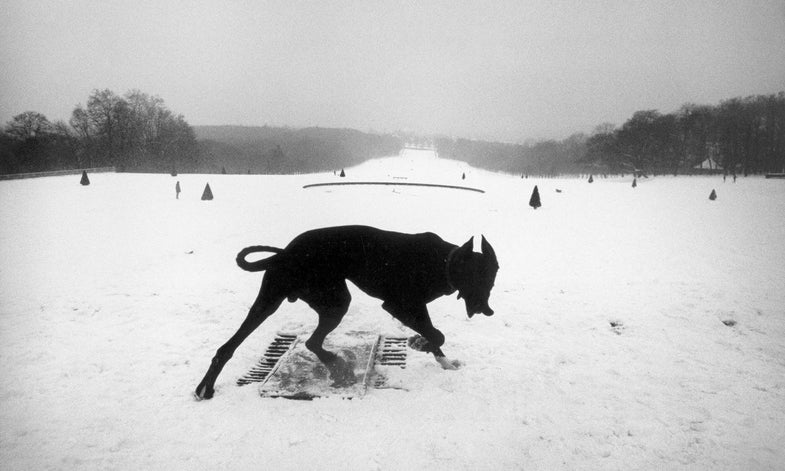 For nearly five decades, the Czech-born photographer Josef Koudelka has been traveling nonstop. "I never stay in one country more than three months," he told Lens blog in a rare interview. "Why? Because I was interested in seeing, and if I stay longer I become blind."
Fueled by his own creative interest, almost never taking assignments, he began his career photographing in Roma (Gypsy) villages throughout central Europe, and in 1968 became the unlikely chronicler of the Soviet invasion of Prague. His photos from the '68 invasion were eventually smuggled out to Magnum, published anonymously for concerns over his family's safely under the communist regime, and ultimately drove him into exile in 1970. Unable to produce documentation that verified his birthplace upon arrival in the West, he eared the legal status, "Nationality Doubtful," now the title a 140-picture exhibition at the Getty Museum, the first major U.S. retrospect of his work since 1988.
The exhibit ranges from his early abstractions of experimental theater made when he was 23 up to his latest series Wall, panoramic landscapes of the separation barrier along the West Bank. Many have interepreted his pictures as a reflection of his own transience and statelessness, an exploration of rootless communities. Ever weary of over-discussing his images or assuming a grandiose motive for why he photographs what he does, Koudelka says "I've never known. I'm not particularly interested to know… A good photograph speaks to many different people for different reasons."
"Josef Koudelka: Nationality Doubtful" is on view at the Getty Center through March 22, 2015. Hear more from Koudelka on Lens, PDN, and the Iris.