Geometric Visions of Tokyo
Certain photography projects have come to be seen as monuments in the field, which challenge the photographers who grow up...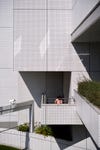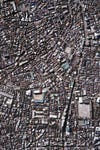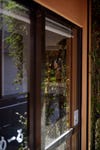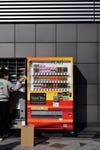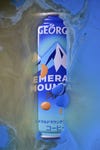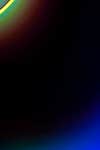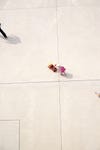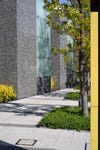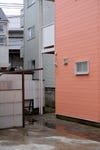 Certain photography projects have come to be seen as monuments in the field, which challenge the photographers who grow up in their shadow. Robert Frank's "The Americans" is such a work, and Stephen Shore's "Uncommon Places" is a good example of how a photographer can rise to meet its challenge. In the West, we are aware of certain photographers who have altered the landscape of photography like Frank: William Eggleston, the Bechers, Cindy Sherman and Shore himself all come to mind. Japan has its own tradition of photography, which includes greats like Daido Moriyama, Nobuyoshi Araki and Shomei Tomatsu, but (perhaps) apart from Moriyama, I don't think that many Western photographers are studying from this tradition. On the other hand, Japanese photographers are receiving both the Western and Eastern traditions. It's in this context that I would like to introduce the work of Go Itami, a young photographer in Tokyo.

More so than the great Japanese photographers I named above, it seemed to me that Itami's photographs might be linked to a more recent Japanese phenomenon, Rinko Kawauchi. Kawauchi is a master of capturing what appear to be casually observed moments in the flow of daily life, in such a way that they become (almost miraculously) beautiful. She's particularly skilled at representing light and natural phenomena. While Itami does not share this latter characteristic at all—the subject of his photos is quite often man-made—he, too, seems interested in the qualities of light, and turning the everyday into the exceptional. The photograph below seems to encompass his most Kawauchi-like characteristics: it's actually a photograph of a DVD left in front of his computer screen, but it takes on the quality of a photograph of deep space.

Still, it would be unfair to say that Itami is simply chasing after Kawauchi, given that his interests seem to be quite different. Itami is quite skilled at creating angular compositions out of urban material. Itami's use of the portrait orientation is clever: like a city, it organizes space into columns. Yet within this framework, he displays a fair amount of range. I'm particularly interested in the way that his photography can, for example, alternate between a vertiginous overhead view of Tokyo and a close-up shot of a can of coffee.

In speaking with Itami himself, he says that he does not feel much similarity with Kawauchi, and that he's never heard this comparison before. Even if he doesn't position himself in relation to Kawauchi, though, he's aware of his relationship to the tradition of Japanese photography in general: "I take photographs with the consciousness of belonging to the photographic tradition of Moriyama, Araki and Nakahira, so perhaps this is why you could say that my photographs are Japanese. Anyway, there's no way I could surpass them by simply imitating their work, so there's no point in doing that. I'm looking at photographs by foreign photographers quite a lot, so I think I'm something of a hybrid."
Itami is starting to develop a name for himself in foreign countries, too. This weekend, he's opening up two shows outside of Japan. One is at Motto in Berlin, to celebrate the release of his new photobook "Study." He'll also participate in a large group show at Brooklyn gallery Signal. The exhibit will be up from August 2-11.