Gallery: 2016 Sony World Photography Award Winners
Prize-winning documentary and fine art photographs from across the globe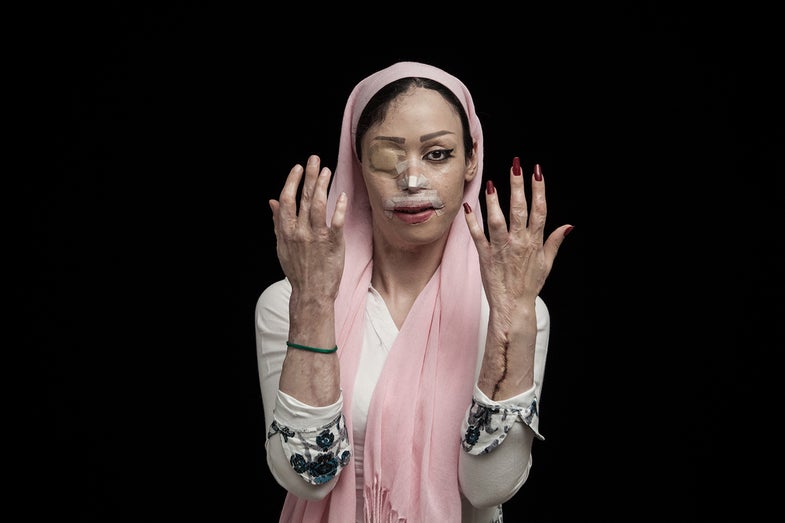 With more than 230,000 entries from around the globe this year, the Sony World Photography Awards claims the title to the world's largest photography competition. But it's not just the volume of participants that makes this brainchild of the World Photography Organisation so prominent—it's the quality and importance of the work that rises to the top.
Here are this year's winners in the Professional categories (seven for documentary and seven for art work), judged on a body of work, announced at a gala evening in London on April 21. They are among more than 500 images on view through May 8 at Somerset House in London. See work from second and third place winners in every category here.

Art: Landscape, Maroesjka Lavigne
Land of Nothingness: This Belgian photographer captured solitary portraits of wildlife in the vast barren spaces of Namibia, one of the least densely populated nations in the world, "visually defined by rich colors in a barren, yet constantly changing landscape," she says.
Documentary: People, Kevin Frayer
Nomadic Life Threatened on the Tibetan Plateau: Frayer scored a rare double win, taking the portrait prize as well as the environment trophy. Here in what is often called the Roof of the World, he writes, "Tibetan nomads face many challenges to their traditional way of life including political pressures, forced resettlement by China's government, climate change, and rapid modernization."

Documentary: Campaign, Jetmir Idrizi
TransBrasil: Originally from Kozovo, this photojournalist moved to Brazil last year for this long-term project on the transgender community there. Idrizi "aims to deepen the understanding of gender identity issues and challenge society's conventional understanding of masculinity and femininity," according to the artist's statement, "while at the same time bringing up the question of multiple identities."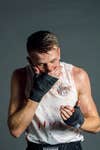 Documentary: Sport, Nikolai Linares Larsen
Second Best: While most sports shooters focus on the winners, this Danish photojournalist won top honors for capturing "portraits of silver medal winners just after losing their final at the Zealand boxing championships held in Copenhagen in March 2015," he says. Larsen was a Youth winner in 2012 and says the experience and exposure from that helped spur him on in his photography career.
Art: Portraiture, Marcello Bonfanti
Ebola Survivors: Turning his fashion shooter's eye to people on the front lines of the Ebola epidemic in Sierra Leone, this Italian photographer portrayed those who saw it through to the finish. "Ending the epidemic required the complex and brave intervention of international NGOs in the attempt to fight the virus," he writes.

Art: Candid, Kirstin Schmitt
Waiting for the Candymen: A documentary filmmaker, cinematographer, and photographer from Germany, Schmitt won for a series that she describes as "a portrait of Cuban idiosyncrasy and a study of waiting."

Documentary: Environment, Kevin Frayer
Eagle Hunters of Western China: A Canadian photojournalist based in China, Frayer depicts a festival meant to promote traditional hunting practices in the mountainous region bordering Kazakhstan, Russia, and Mongolia. "The training and handling of the large birds of prey follows a strict set of ancient rules that Kazakh eagle hunters are preserving for future generations," he says.

Art: Conceptual, Julien Mauve
Greetings From Mars: A crowd favorite for its humor and pop culture references, French photographer Julien Mauve's fictional narrative about space exploration is "also about our behaviour in front of landscapes and how we create pictures that will share our personal story with the world," he writes.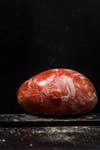 Art: Still Life, Francesco Amorosino
Migrant Tomatoes: This Italian photographer, journalist, and guide followed the journey of his nation's staple ingredient from hard-working farm laborers to the family. "The tomatoes my family bought, still dirty with soil, showed the fingerprints of those who had harvested them," he writes.

Documentary: Daily Life, Espen Rasmussen
The Curse of Coal: Traveling from Norway to West Virginia, this photographer chronicles what was once America's coal country. With mining there at the nadir of a long-term decline ("In 1940, 140,000 people worked in these mountains but today only about 15,000 are left in the coal business," he writes), he documents the lives of those left in the dust.

Documentary: Current Affairs, Angelos Tzortzinis
In Search of the European Dream: For the past five years, this Greek photographer has focused on the immigration issue in his homeland. Describing the "flood of refugees and migrants" from the Middle East attempting to cross the Aegean Sea, he says, "For many, it is their first encounter with the sea and hundreds have lost their lives in their attempt to reach safety."

Art: Architecture, Amélie Labourdette
Empire of Dust: This French photographer captured a series of unfinished and abandoned buildings in southern Italy, where, she writes, "financial crises and embezzlement have created an architectural aesthetic of incompleteness."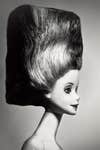 Art: Staged, Alberto Alicata
Iconic B: Based in Rome, this fashion and advertising photographer recreated work by the likes of Irving Penn, Richard Avedon, and Guy Bourdin in a series that, he says, "re-examines some of photography's most iconic images using that icon of contemporary Western culture, Barbie."