Fragments of 1971 Paris, On View Today in New York
For most people outside of Japan, the words "Japanese photography" call to mind one of a few names: Daido Moriyama,...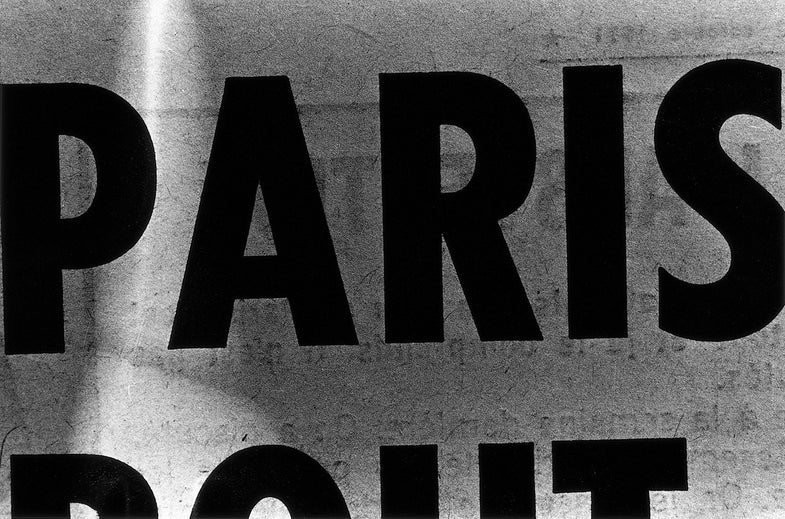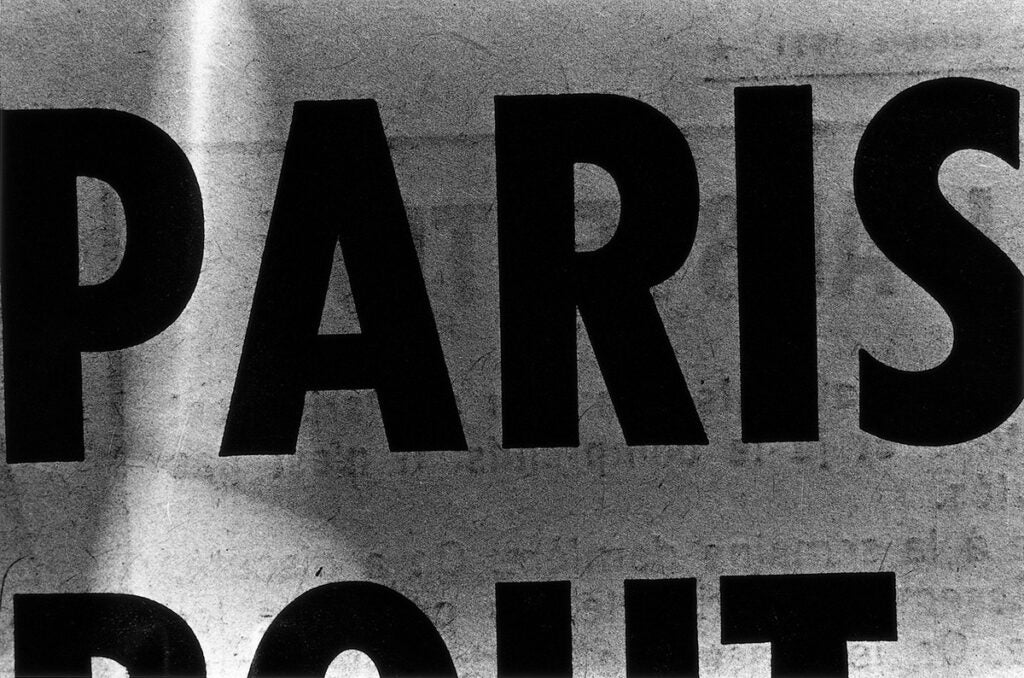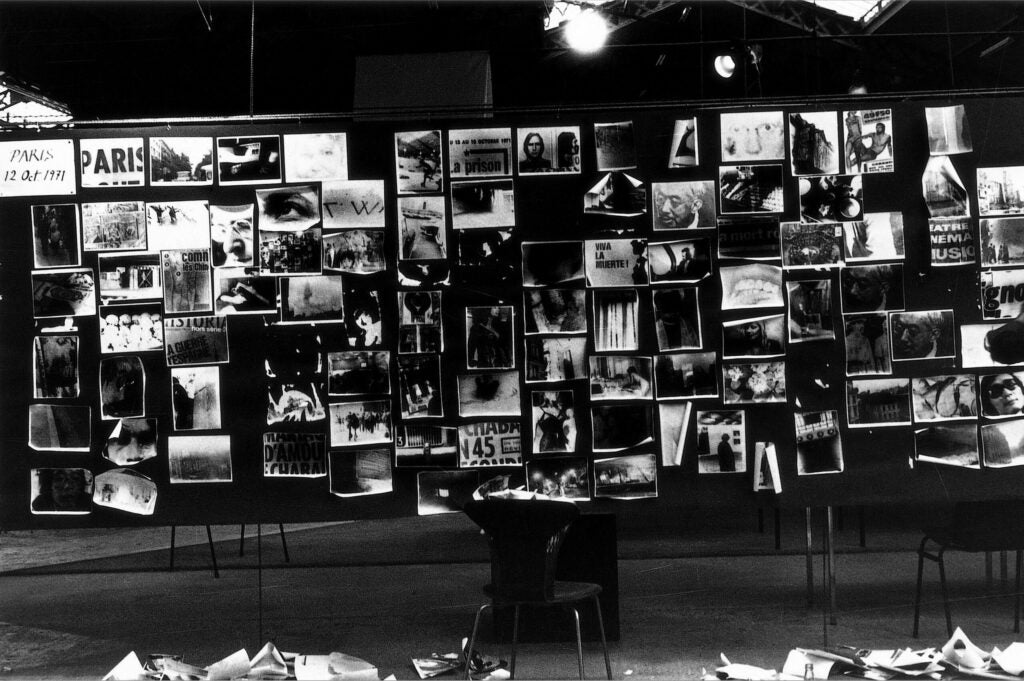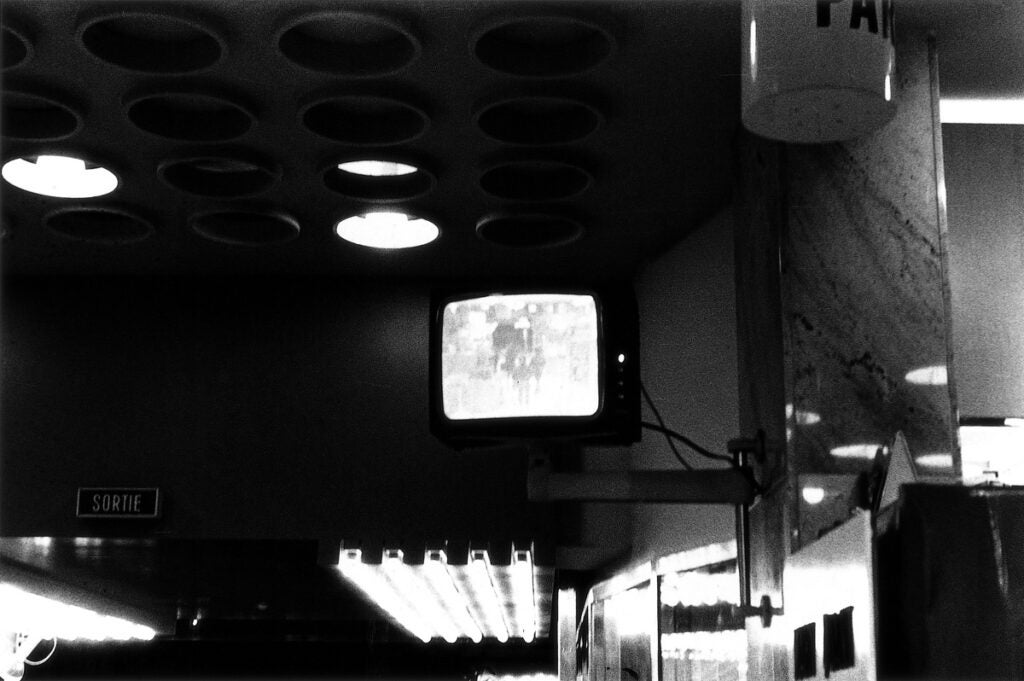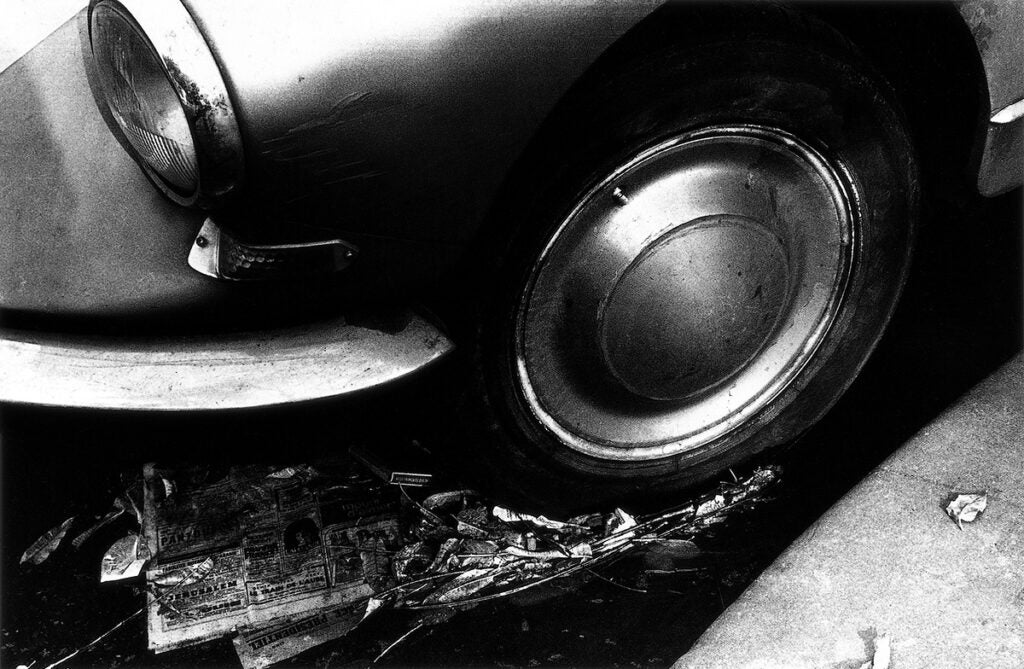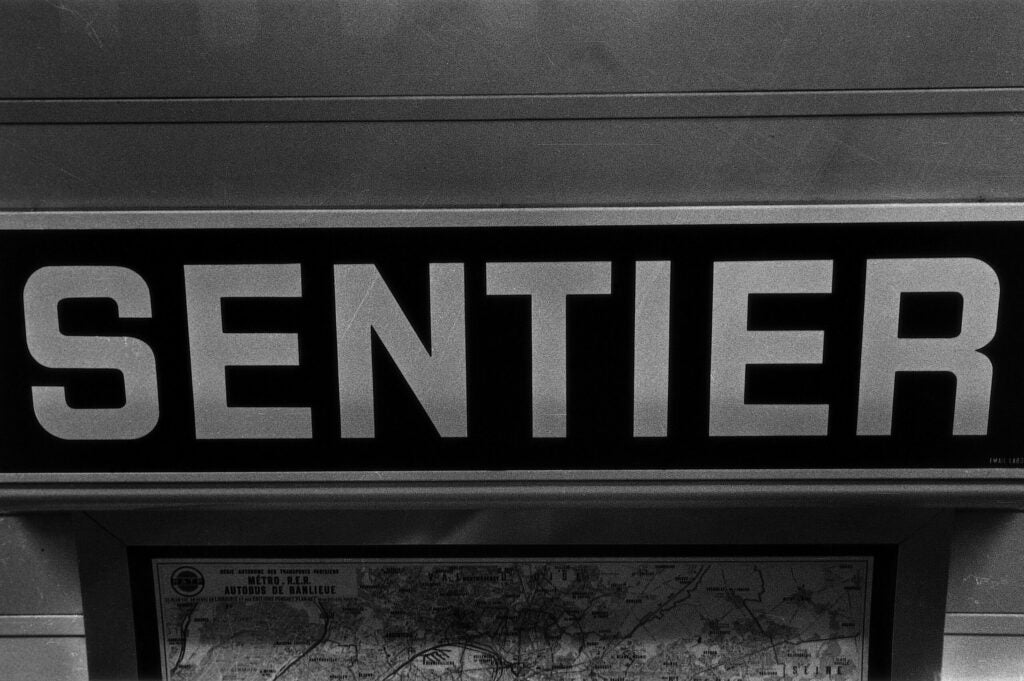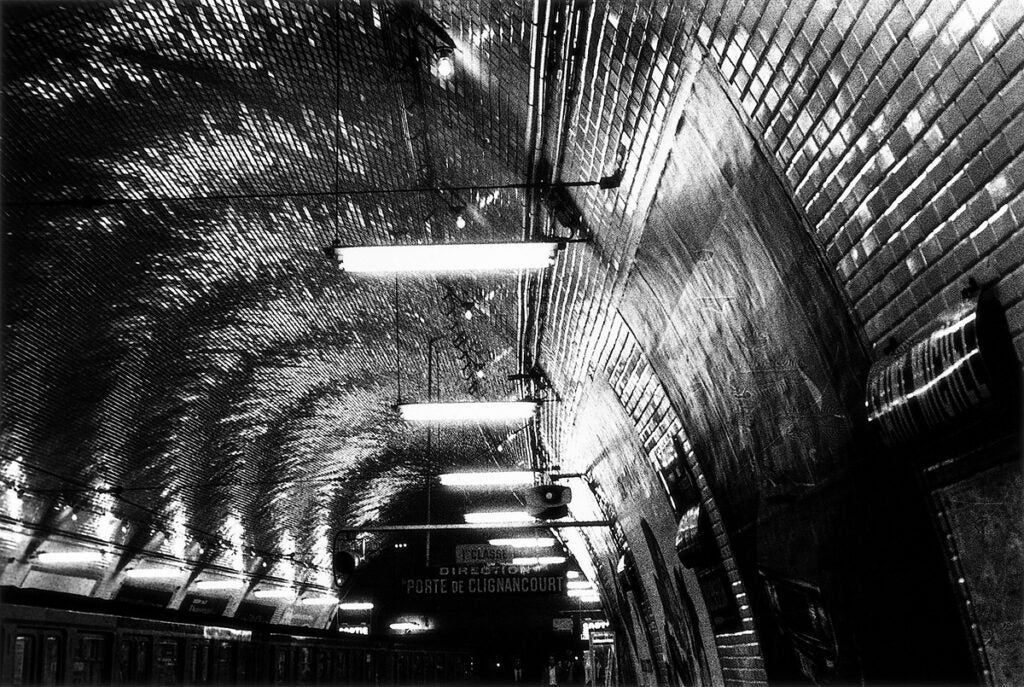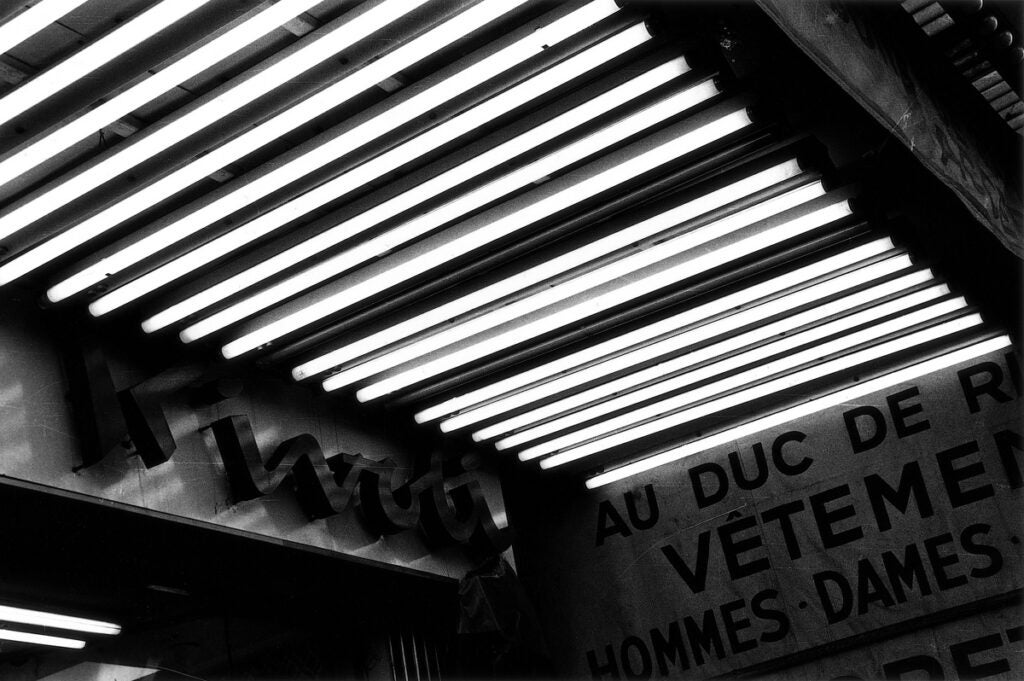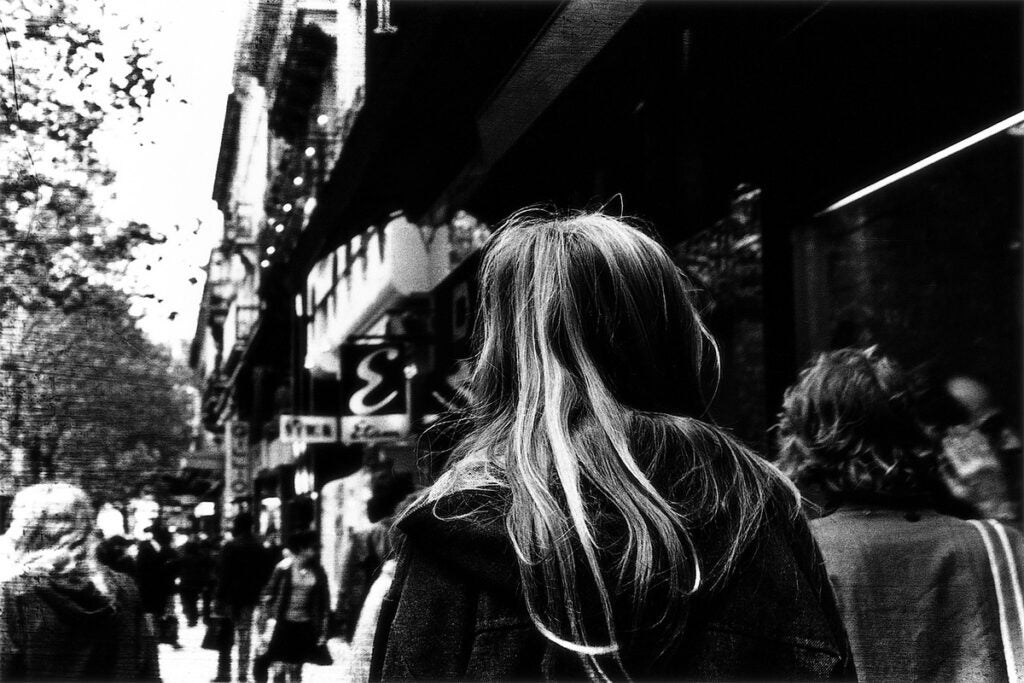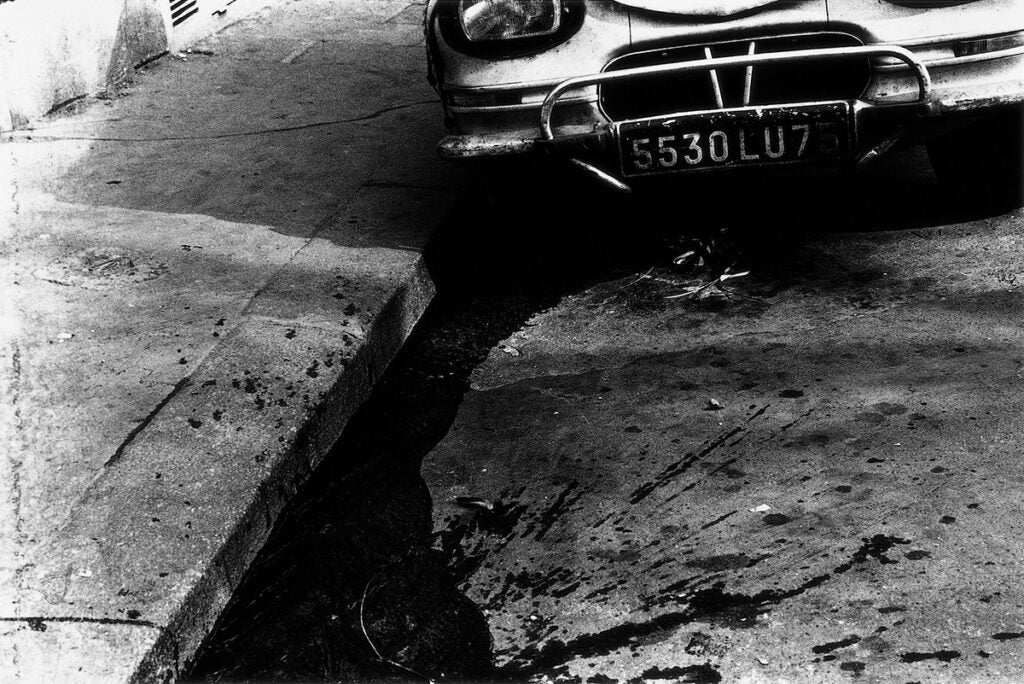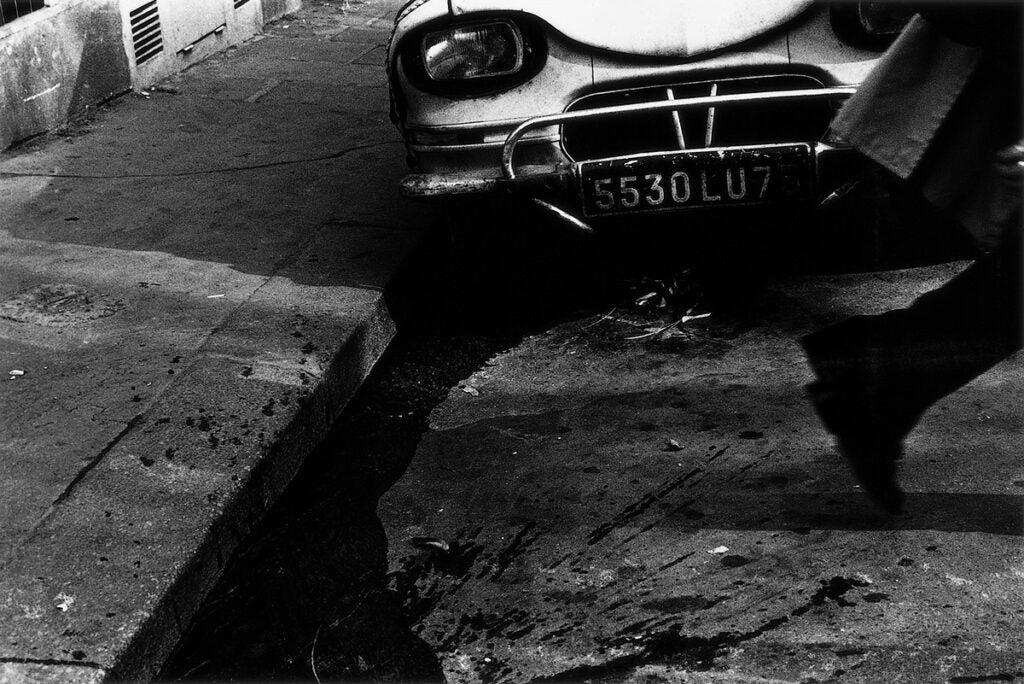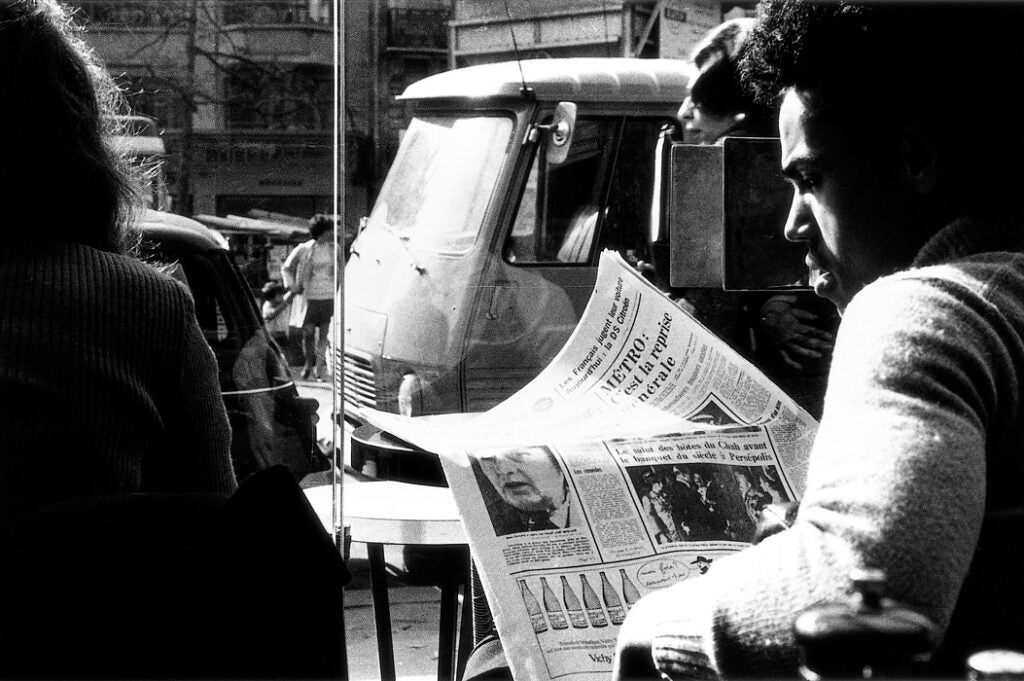 For most people outside of Japan, the words "Japanese photography" call to mind one of a few names: Daido Moriyama, Nobuyoshi Araki, perhaps late Shomei Tomatsu. For all of this month and the better part of July, though, Yossi Milo Gallery will be expanding the range of what Western audiences have traditionally seen from Japan, by presenting a solo exhibition by Takuma Nakahira, one of Japan's most important postwar photographers. The exhibit, "Circulation: Date, Place, Events," shows work that Nakahira produced at the Seventh Paris Biennale in 1971; it is an excellent introduction to the work of this photographer, whose challenging ideas about photography make him relevant to an audience well outside of the small sphere of "Japanese photography."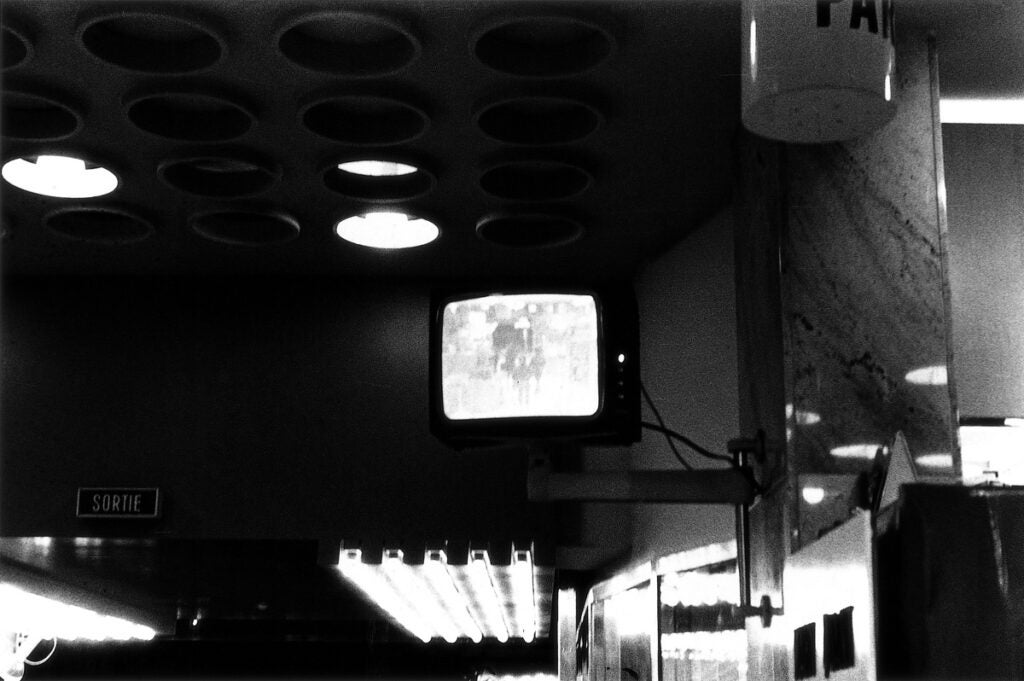 Takuma Nakahira, Untitled, 1971
Some historical background on Nakahira will help to explain "Circulation." Nakahira is a founding member of Provoke, a short-lived but highly influential magazine which was published by a few Japanese photographers and writers between in the late 1960s. Daido Moriyama joined the ranks of the magazine from the second issue, and he has gone on to have the most illustrious career out of any of the other Provoke members. However, in many ways Nakahira gave the group its theoretical foundation; at the time he was extremely active not just as a photographer but as a writer—he published hundreds of articles about Japanese and foreign photography. While Nakahira is known in the West primarily for his 1970 photobook For a Language to Come, he remains more or less unknown as a critic. I can't even attempt to explain Nakahira's way of thinking in detail here, but it might suffice to say that he is very interested in using photography in a very direct, material way.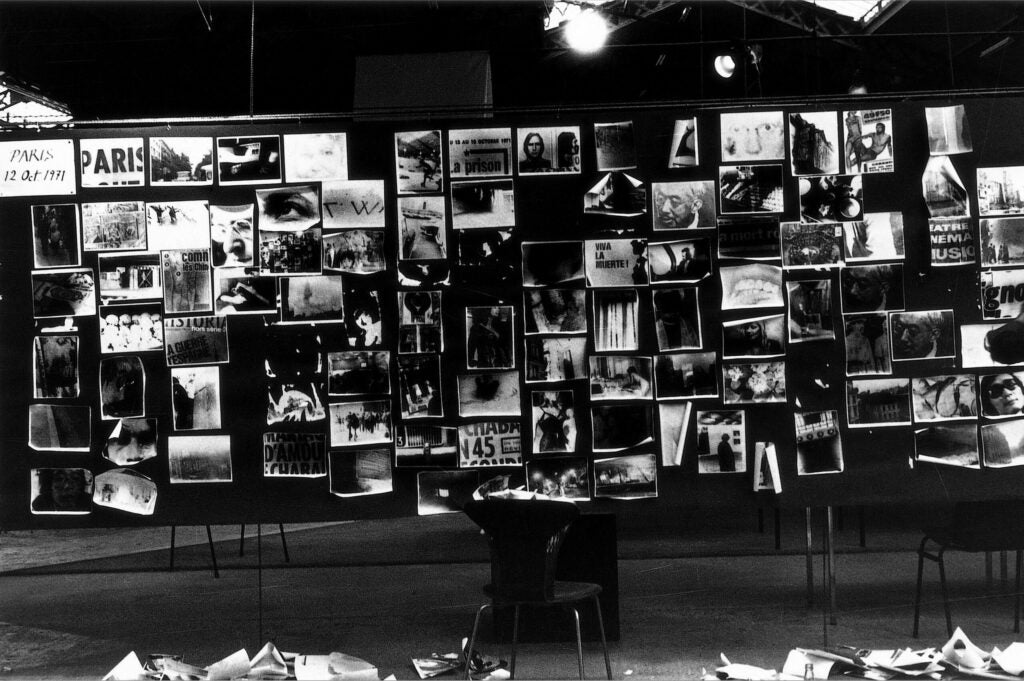 Takuma Nakahira, Untitled, 1971
This thinking is very much at the fore of "Circulation." As Nakahira writes: "To put it concretely, I set myself to photograph, develop, and exhibit nothing but the Paris that I was living and experiencing." The work for the Seventh Paris Biennale was certainly grounded in photography, but Nakahira was perhaps more concerned with the things directly in front of him. He did not bring over a defined set of "works" to exhibit. Instead, he undertook a sort of experiment (almost a performance) where he would take pictures during the day, develop and print by night, and paste his sometimes-wet photographs up in the morning. As the exhibition went on, his allotted space became more and more cramped, and the photographs eventually spilled onto the floor. Nakahira writes: "It was nothing short of a second reality consisting of all that I saw 'within that day,' or a second reality which confronted the people observing the horde of photographs. What emerged was the complete eradication of any personal meaning concealed within a single photograph."
It's clear enough to see that Nakahira shared the so-called "blurry-grainy-out of focus" style of Daido and others of the Provoke generation. But does that aesthetic by itself represent "the complete eradication of personal meaning"? I'd venture to say no. Why does Nakahira think he's achieved this, then? The subjects of the photos in "Circulation" give a clue here: they are never all that noteworthy, and I think this is getting closer to Nakahira's point. By using the camera to collect and then display everything in front of him, without any regard for its particular "interest," he is trying to remove himself from the picture, as it were. This is hardly an easy concept to grasp, and I think the images of text makes this idea clear, in the sense that that very little "personal meaning" can be transmitted through the stark representation of a word: it already has enough concrete meaning in it to overpower any "personal meaning" that the photographer might wish to impart. Then again, Nakahira was consciously framing up words in this stark way, rather than, say, showing people next to them.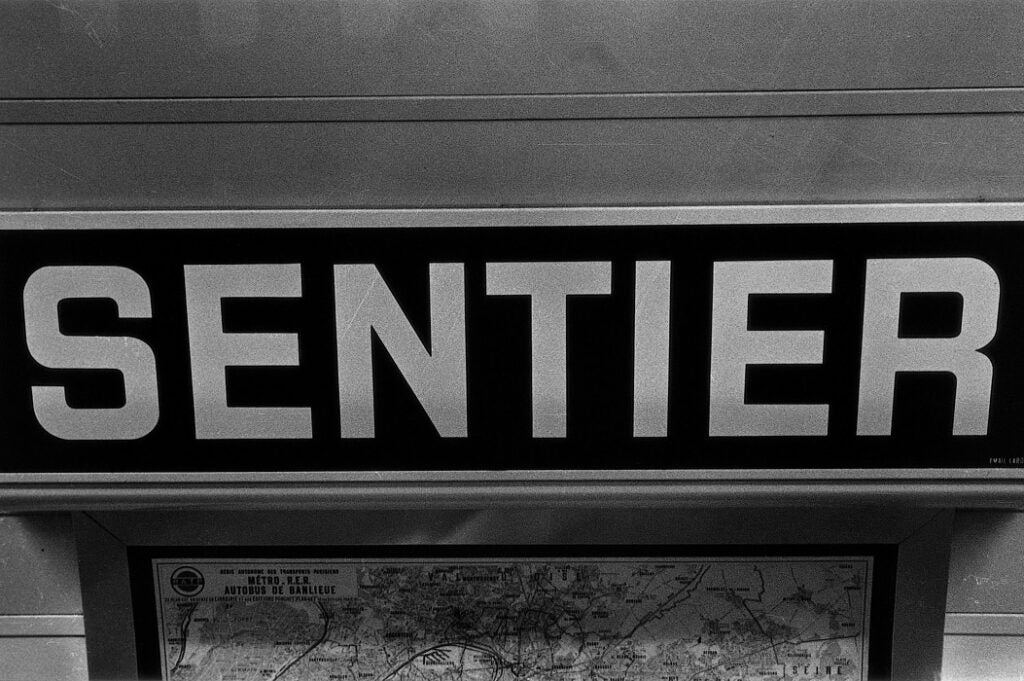 Takuma Nakahira, Untitled, 1971
In any case, it's a little bit strange for these photographs to be re-exhibited in New York in 2013. First of all, Nakahira's snapshots don't easily fit into the narratives of contemporary photography. Today we are used to separating "conceptual work" from "snapshots"—Hiroshi Sugimoto and Terry Richardson surely occupy different parts of your brain—but Nakahira's work combines these forms in an almost violent way. Also, the photographs that make up "Circulation" were produced as a time-specific document more than 40 years ago. Because "Circulation" is so closely linked to Nakahira's own experience in Paris, it might have been ideal if he had been able to take up residence in New York, but that's not possible given his current state of health. That's unfortunate, but the exhibition is still an excellent chance for American audiences to become familiar with one of Japan's most important photographers as he passed through an important stage in his development. At the end of the essay that I've been quoting in this article ("Photography, a Single Day's Actuality," translated from the Japanese by Franz K. Prichard), he writes: "Now, as a result of this project, I can feel that the things that I say and the things that I do are beginning to agree with one another for the first time."
"Circulation" was published by Osiris in 2012. The Morning News recently posted a 1973 essay that Nakahira wrote on Eugène Atget.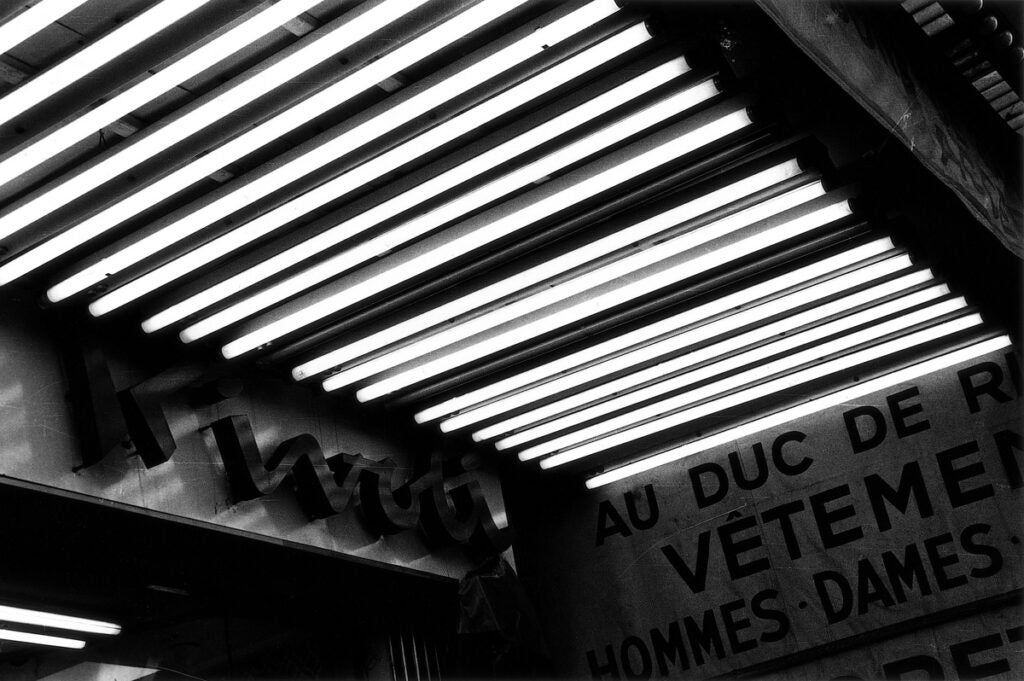 Takuma Nakahira, Untitled, 1971