Formento & Formento: Through the Eyes of Global Nomads
BJ and Richeille Formento are a husband and wife duo who first met on an assignment in 2005. As their...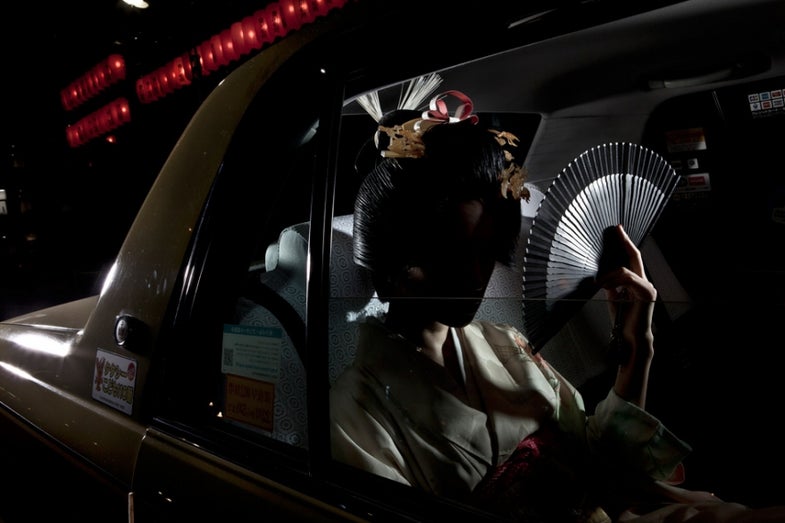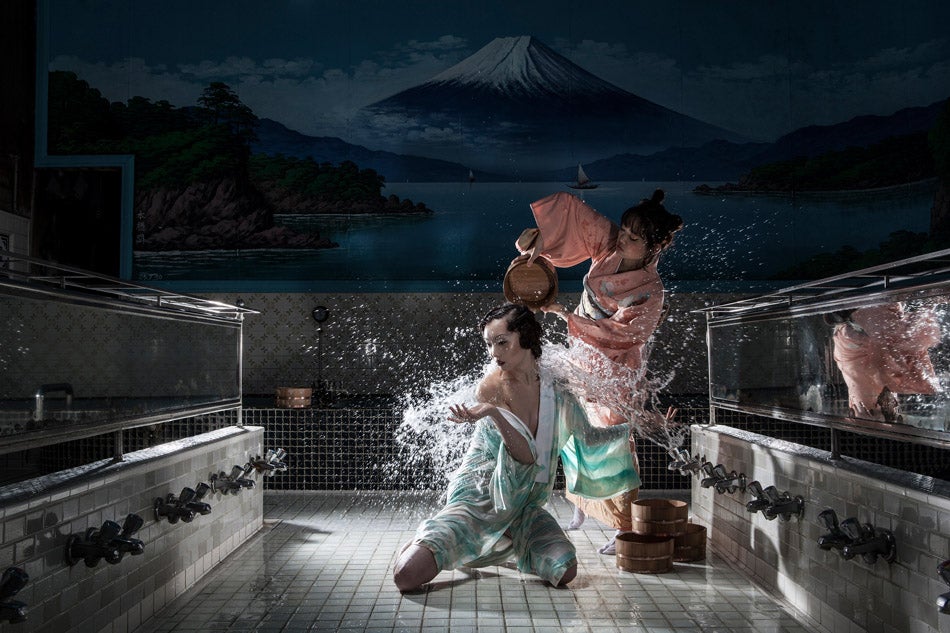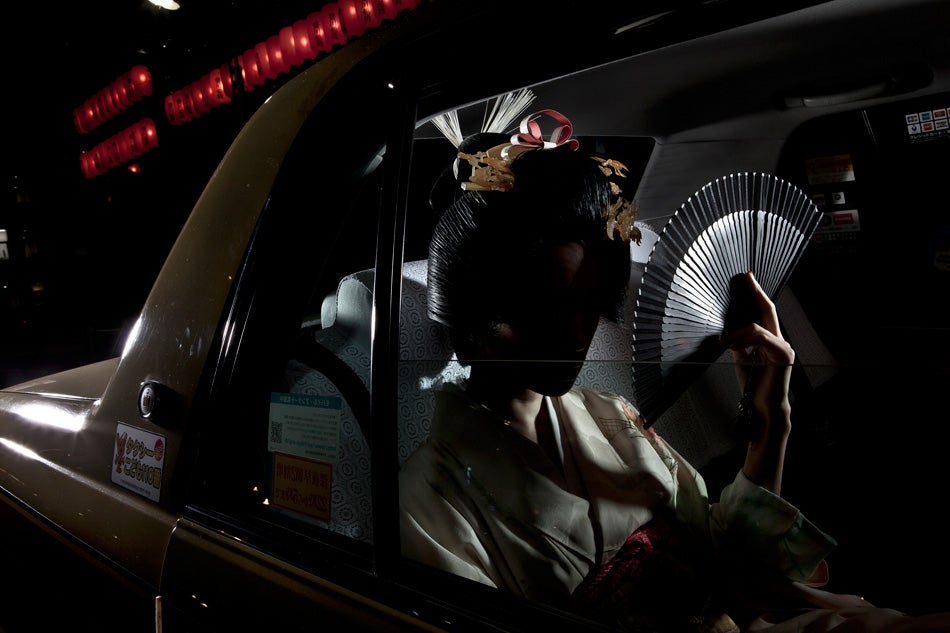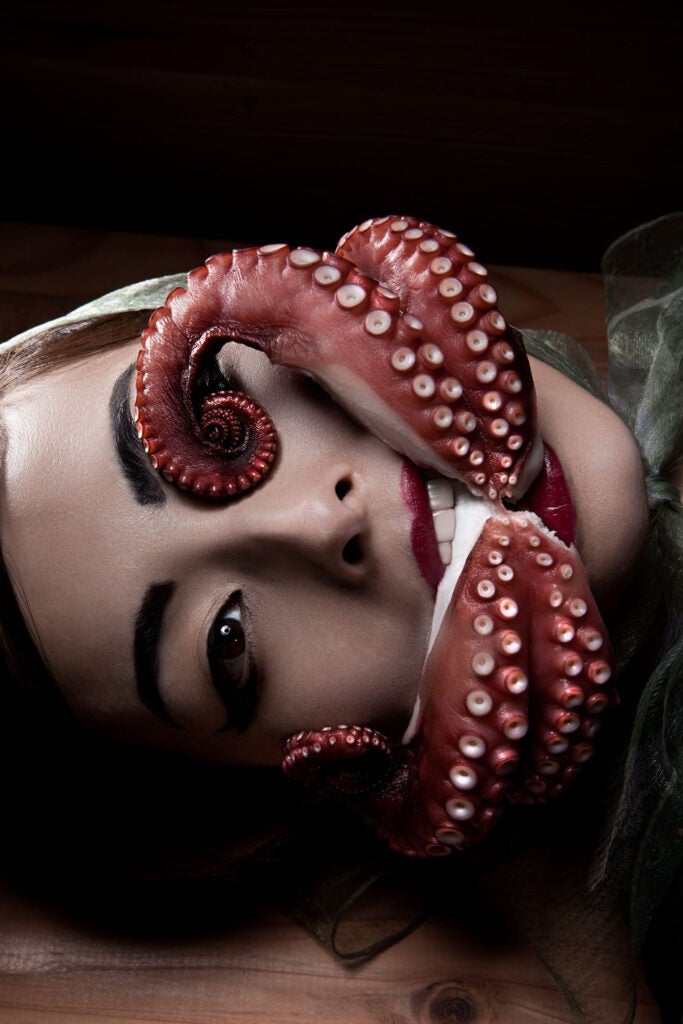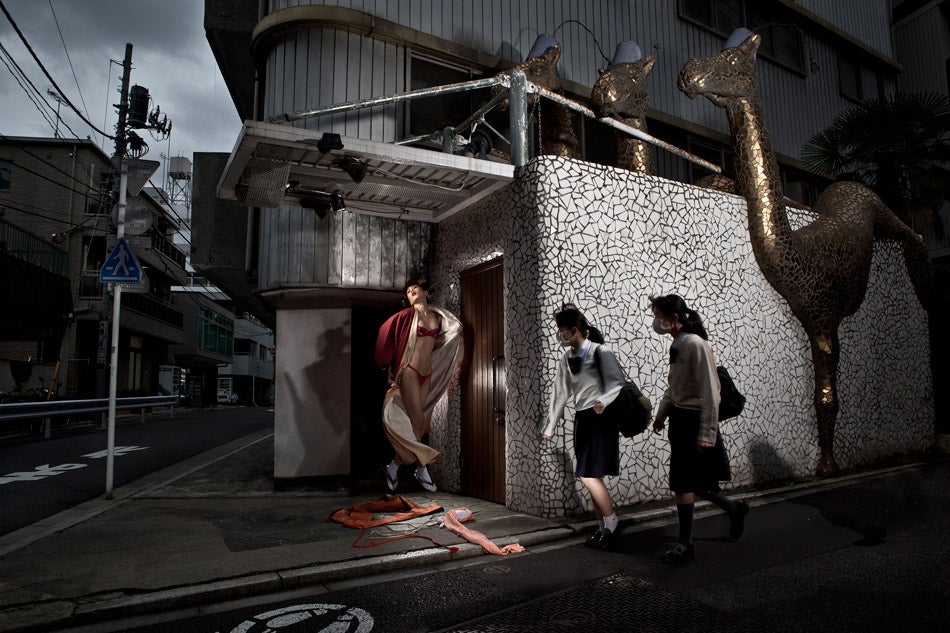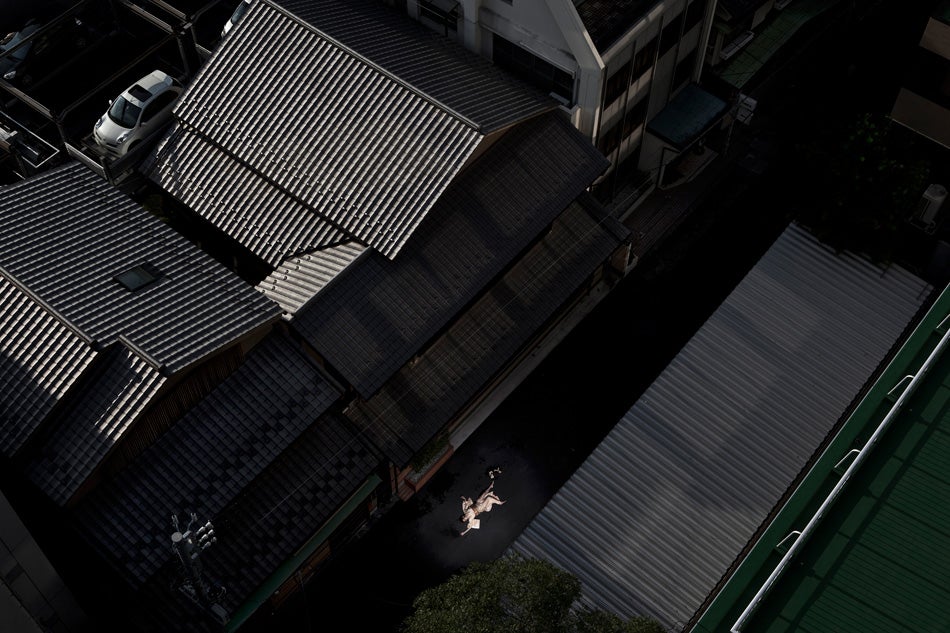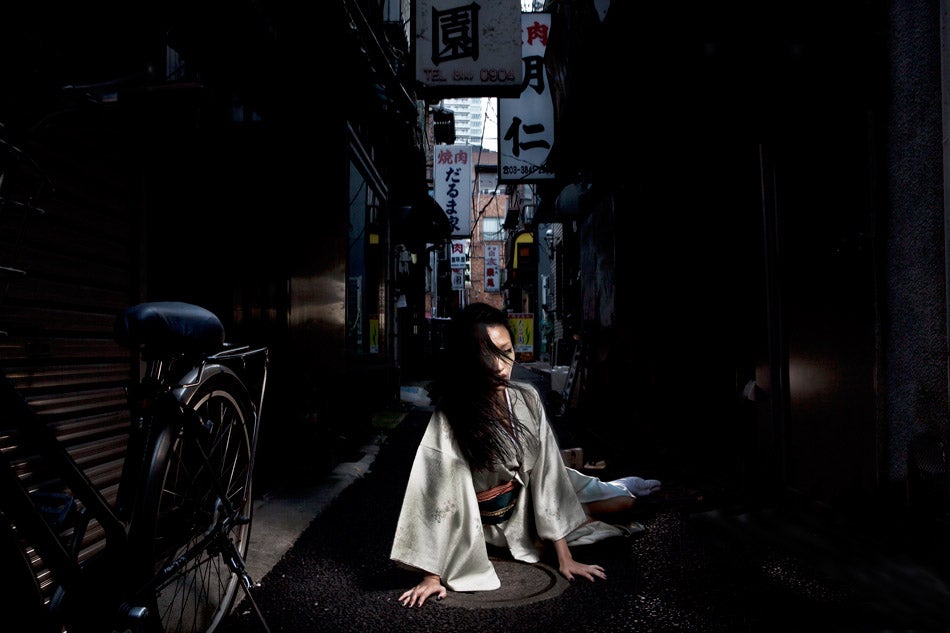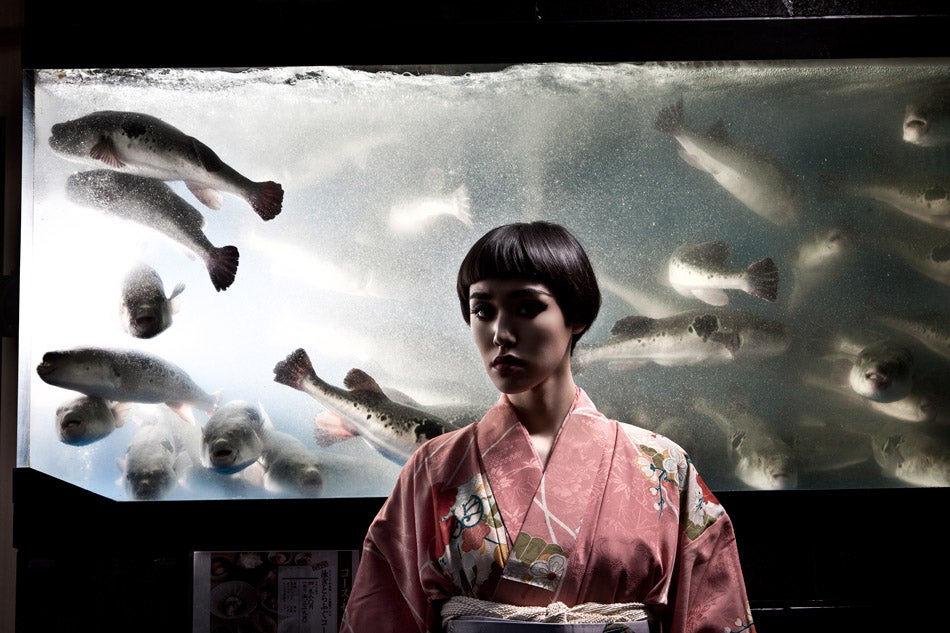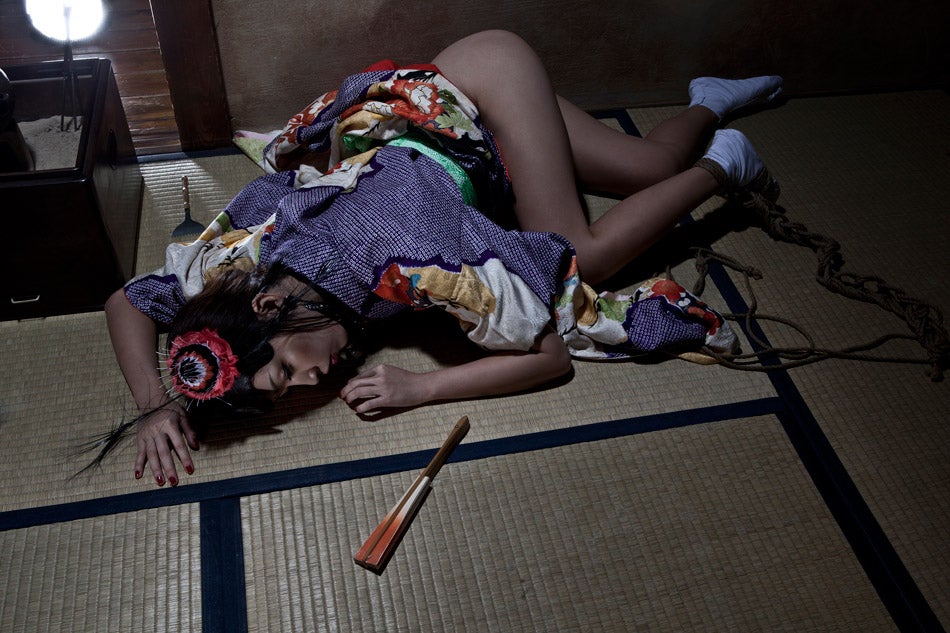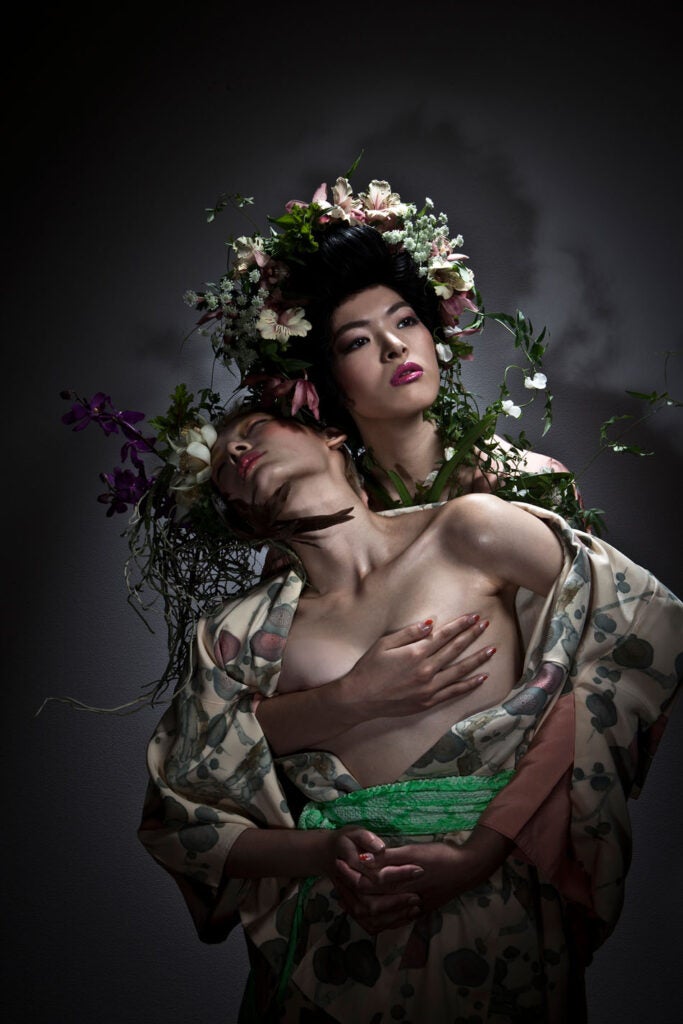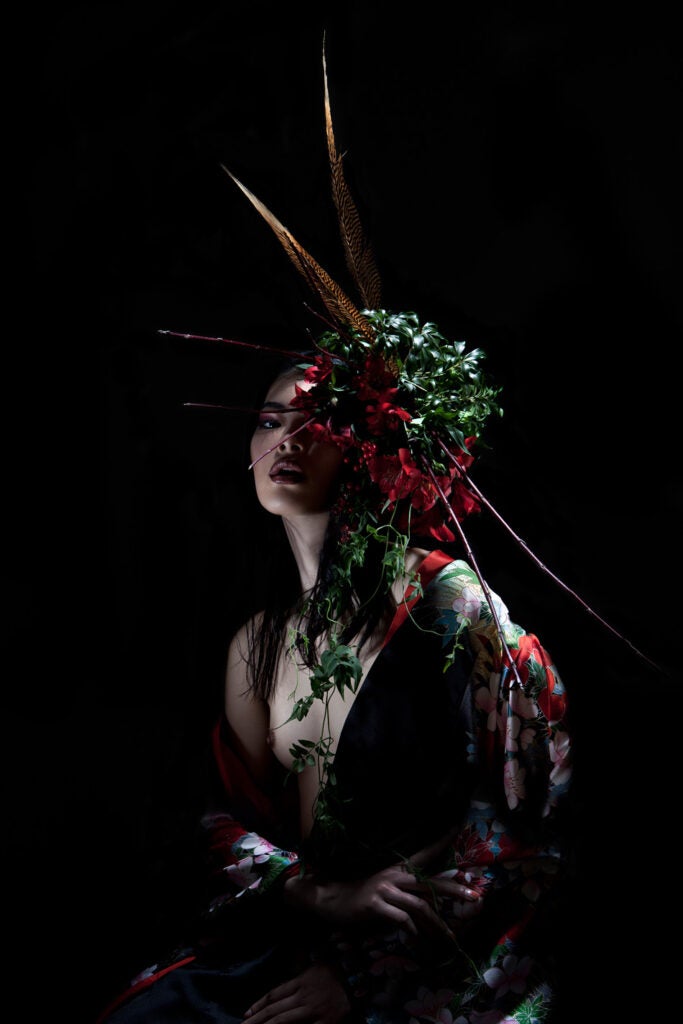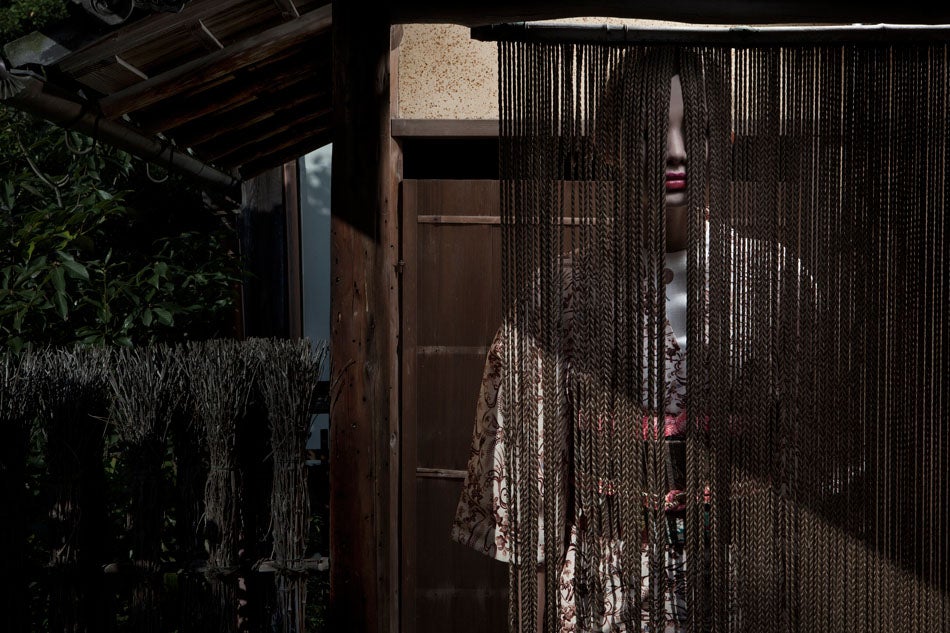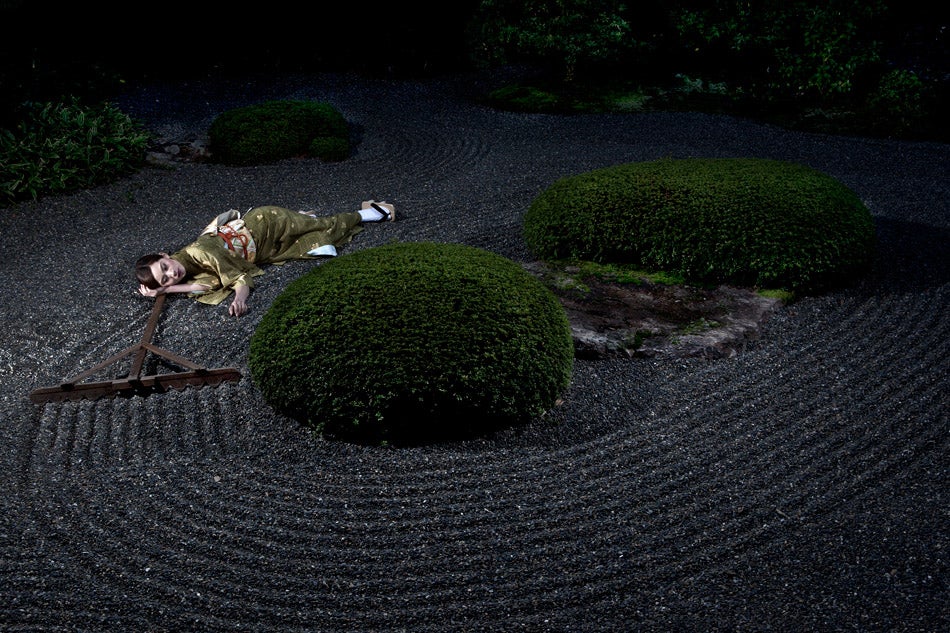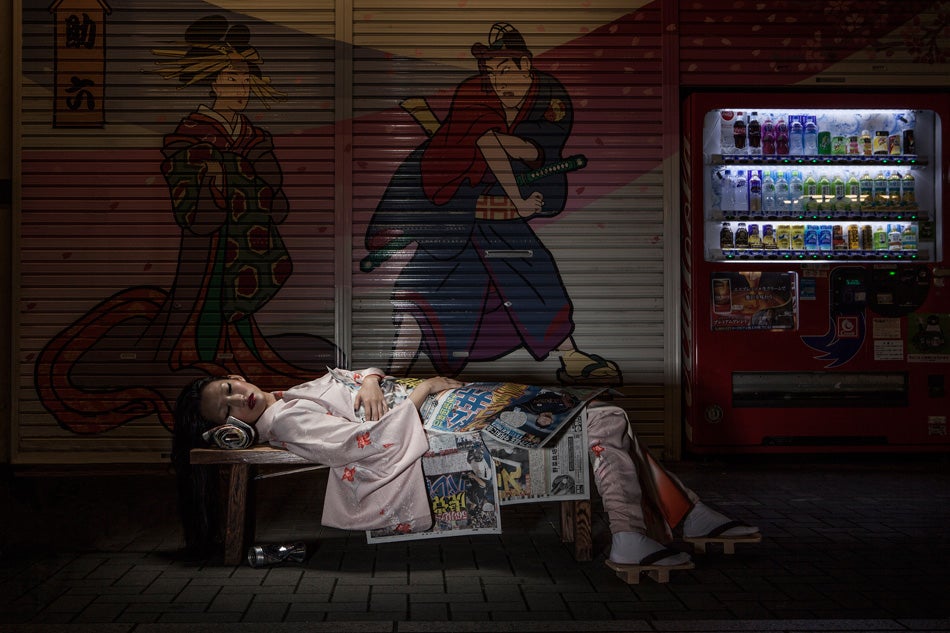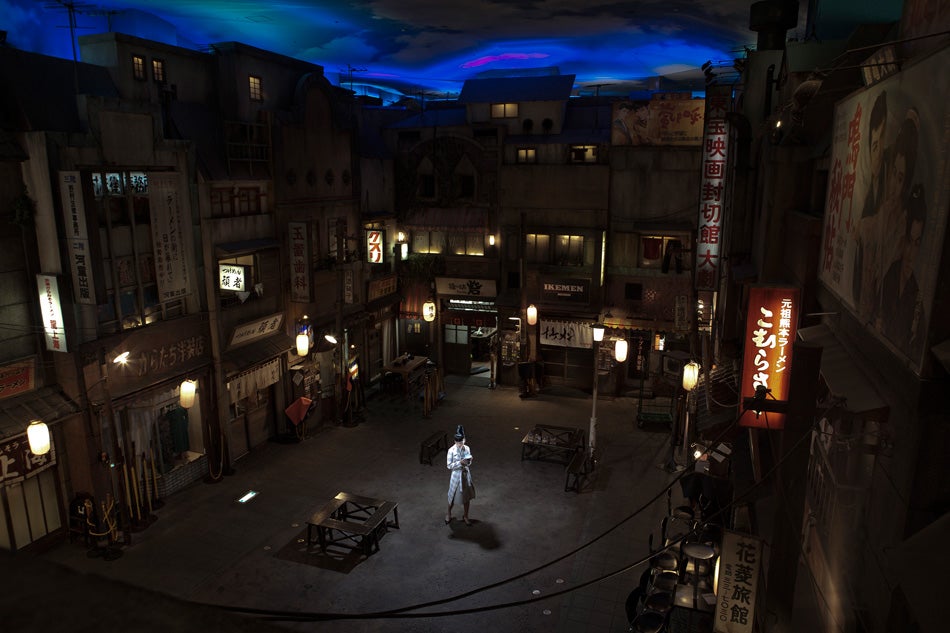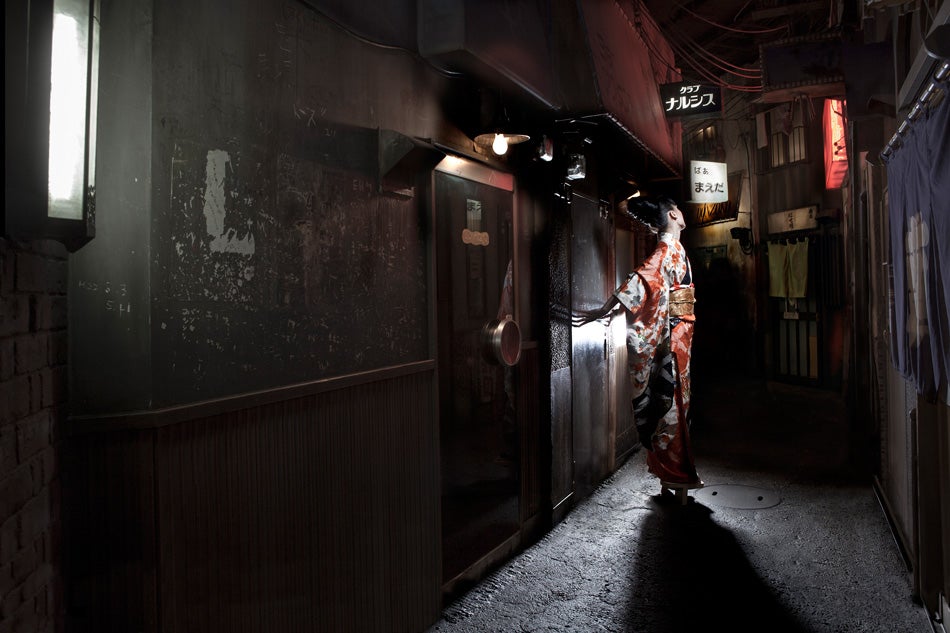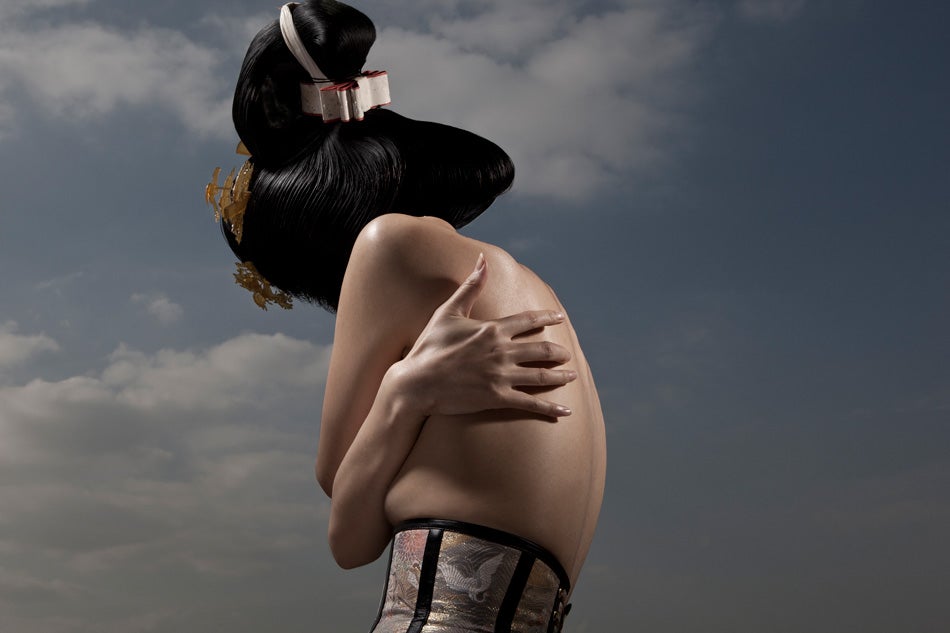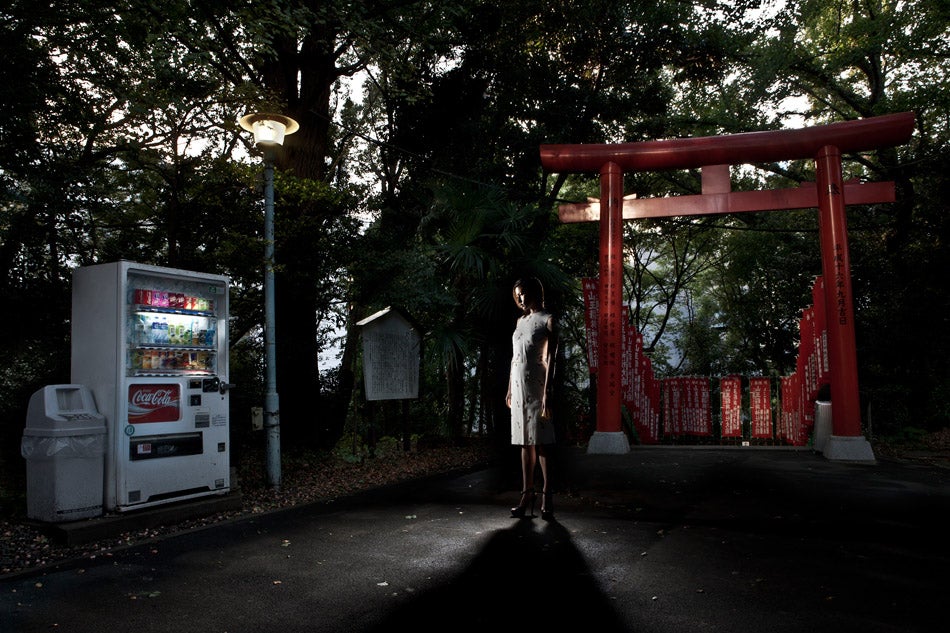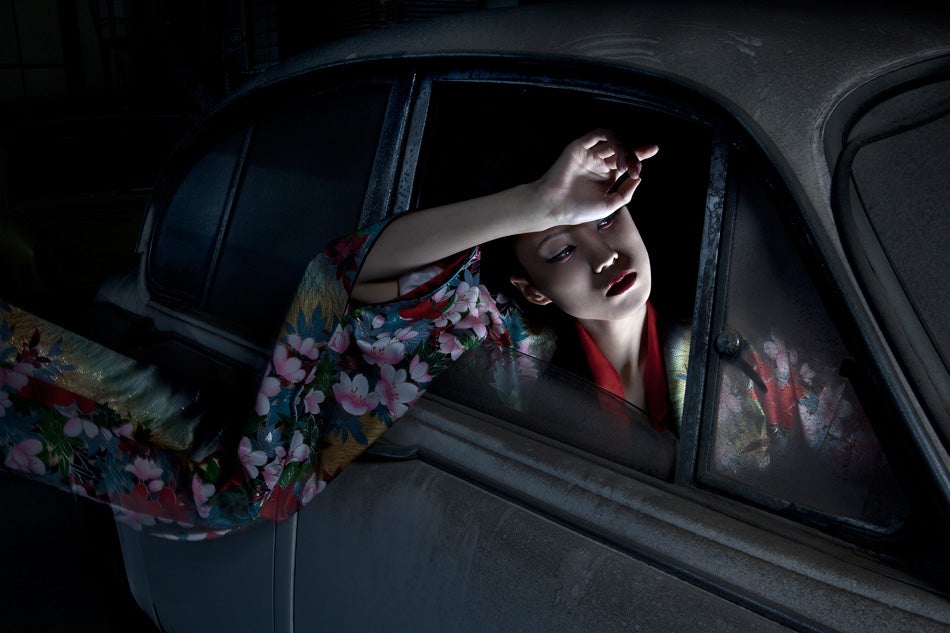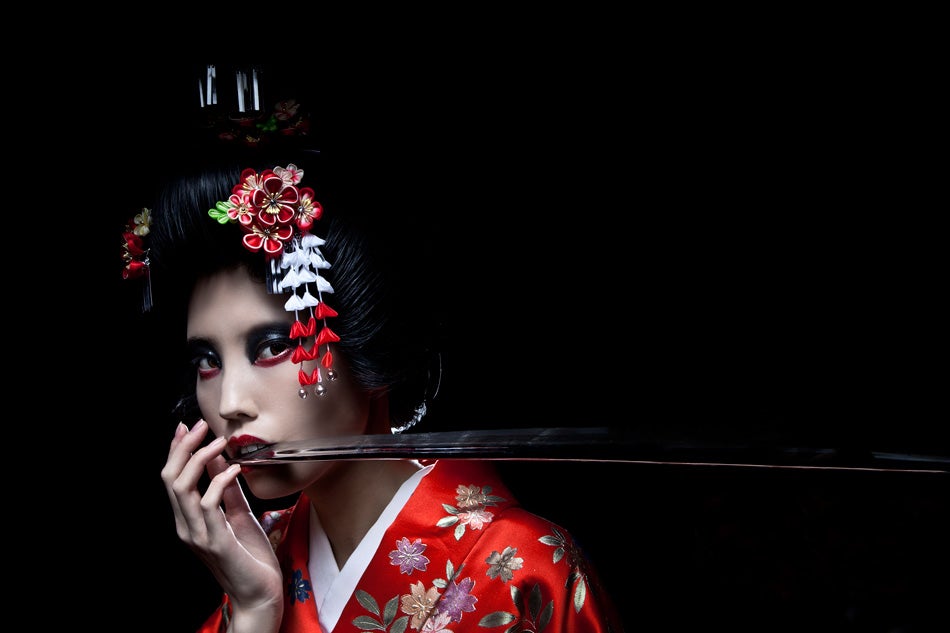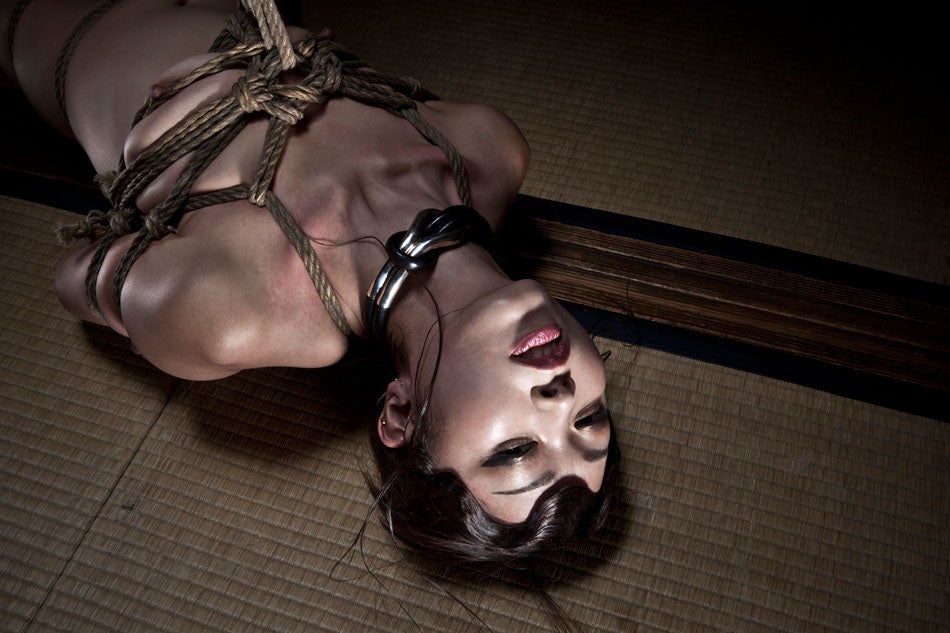 BJ and Richeille Formento are a husband and wife duo who first met on an assignment in 2005. As their romantic relationship grew, so did their collaborative effort as photographers. Within the past few years, the couple transitioned away from fashion photography and more toward fine art. Their recent series, The Japan Dairies is testament to their fashion-roots; meticulously-styled, incredibly cinematic, erotic and haunting all at once, the Formentos have nowhere to go but up.
Marc Erwin Babej: It's not every day that an artist's career starts with a love story. In lieu of asking "how did you get started in photography": How did you meet and get started working together?
BJ Formento: I was freelancing in New York, and Richeille worked at the company. The London team came to Miami in the winter of 2005 and needed a photographer…
Richeille Formento: …I originally told my boss that I didn't want anyone from New York, but my boss persevered. Had she not, we would never have met.
MEB: Love at first sight?
RF: We spoke a lot over email before. The first night, being Brits, we got shitfaced at karaoke. He could sing. Then we danced. I thought 'he can sing and he can dance – that's not bad.'
BJ: the following night we pretty much hooked up and moved from my hotel room to her hotel room.
RF: And suddenly he got all the good assignments (laughs)
BJ: Yes, the week turned into a month.
MEB: So – love at first sight, and collaboration from the first moment. What were the first projects you worked on together, as an independent team?
RF: As life will have it, it all worked out. I was laid off while we were on honeymoon in Egypt in 2005. So BJ said: 'Why don't we start working together?' We started freelancing, traveled on commercial and fashion assignments to Cuba, Cape Town and Hawaii
BJ: … it was a very good summer (laughs).
MEB: You made a successful transition from editorial and fashion to fine art photography. What made you decide to make the switch?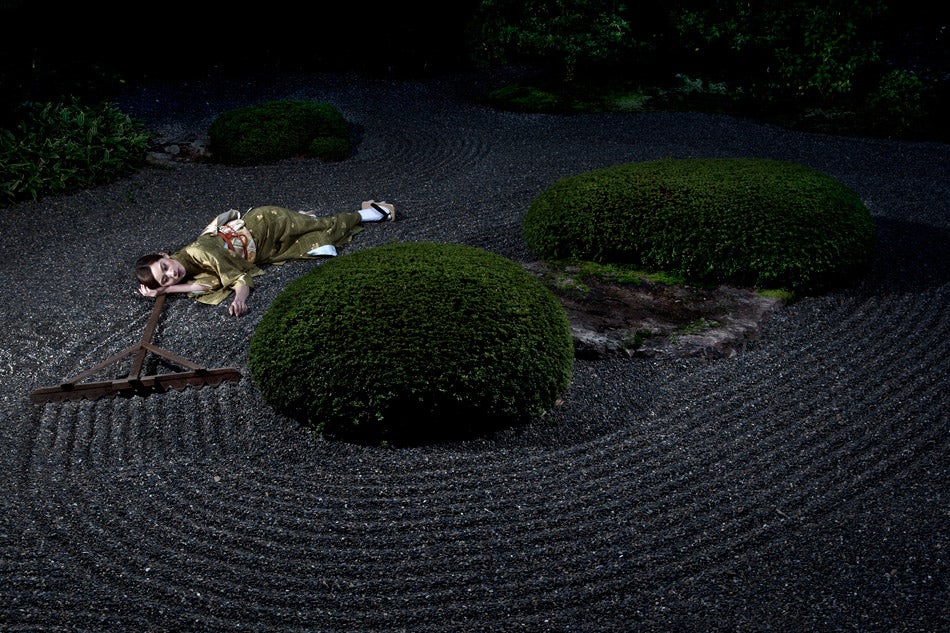 BJ: It was the beginning of the 2008 recession – we had worked as a team for three years now – and the jobs didn't come through. We had always dreamt of owning an Airstream. We bought one in the winter of '08.
RF: Again it was a matter of making the most out of things not working out. Before we knew it, we were driving across country with our two cats… and the five kittens they just had.
MEB: This was the trip that led to your first series, Circumstance. What does this first series indicate about your work in general?
RF: It's when we truly found ourselves.
BJ: I'm originally from Hawaii, Richeille from England. We thought we could do fashion, give it a cinematic feel and create a heartbreak series – homage to Hitchcock. We are such big fans of the atomic age, that we had this romantic vision of America at that time – things were, or at least seemed, more positive and simple.
RF: It was a depressing time – pretty much everyone we met had a sad story, no one was working, people were losing their homes, downsizing.
BJ: We were experiencing what they were experiencing – we were without a fixed home, living out of a trailer. It was a very sad, and also a very romantic view of the American dream. The following October we took a different route and traveled for 5 months.
RF: This time, we focused more on the abandoned America.
BJ: In 09, the shit really hit the fan and we wanted to show the emptiness – abandoned churches, hospitals, and cities.
RF: Gary, Indiana was a real ghost town, and dangerous. It was almost a visual diary of a trip. But it got picked up online. In 2012, a gallery in Paris, discovered our work, and our first book, Circumstance: America Down on Bruised Knees, was published in 2013.
MEB: Your current series, Japan Diaries, is about a very different place and touches on different themes in a somewhat different style…
RF: Japan is like landing on the moon – it's so foreign and alien to a Westerner that it hits you. It's confusing and enlightening all at once.
BJ: Richeille had always been fascinated with Japan – both the traditions and its pop culture. My dad had been in the US Navy and growing up, I saw a lot of photos from his travels in Japan. So we decided to take our approach – which is about immersion in a place, it's culture and peculiarities – to this unique, fascinating alien country.
MEB: How would you describe the theme of the work and its execution?
RF: With Circumstance, we found that we made good connection with women. In Japan, we had intended to show the culture of Japan, but much of that old culture is dying out. Most young women didn't know how to tie a kimono anymore. We wanted to capture the peculiarity, even idiosyncrasy, of Japanese culture before it is diluted beyond recognition through the influence of modernity.
BJ: At the same time, authorship means balancing the specific and the general. The specific is Japan, and the general is expressing the romance and, allure and the feelings of a place on a still image.
MEB: Your work mystifies me: it's staged but at the same time visceral and impressionistic – unusual but also relatable.
BJ: We're touching on universal experiences and chapters in people's lives: Growing up, transience. People can superimpose their own experience onto it.
RF: Even our locations are consciously chosen in that they area unusual but also generalized. They help generate a feeling of familiarity that invites viewers to immerse themselves in a plot that is not directly from their own lives, but which they can relate to.
Formento & Formento's next solo show is at Fahey Klein Gallery in Los Angeles, from July 24 – August 31. See more of their work here.