Foam Magazine's Talent Issue, Online and On Display
Foam Magazine is one of our favorite magazines for new photography in Europe, if not the world. This year's annual … Continued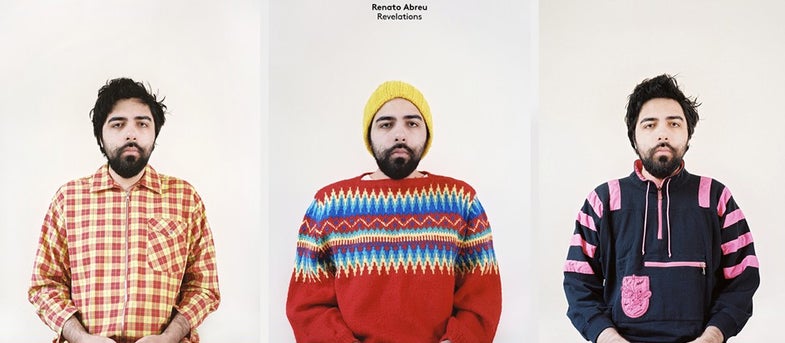 Foam Magazine is one of our favorite magazines for new photography in Europe, if not the world. This year's annual "Talent" issue, which features 15 up-and-coming photographers, has just been released. While there's a new exhibit in Amsterdam showing the work of all 15 photographers (through December 15), if you can't make it there, a generous preview of the magazine is available on Foam's website. While you're there, check out some back issues as well. For each issue, there's a link to the individual website of each featured photographer, if they have one. It's a great way to discover some new work, especially from Europe.
Out of this year's Talent crop, Renato Abreu's "Revelations" series caught my eye. And just who is this bearded gentleman taking the self portraits in ridiculous sweaters? On his website, he says of his expression, "I tried to keep it all the same and keep a neutrality towards the viewer. This neutrality is, in fact, sadness." Ah, and here I thought this deadpan expression was a humorous touch.
Dan Abbe is a writer and photographer working in Tokyo. He writes a blog about Japanese photography, Street Level Japan. On Twitter he's @d_abbe.