Exhibits to Watch in 2013: Irving Penn's "Underfoot"
Irving Penn was one of the 20th century's pre-eminent portraitists, defining perhaps more than any other photographer the elegant visual … Continued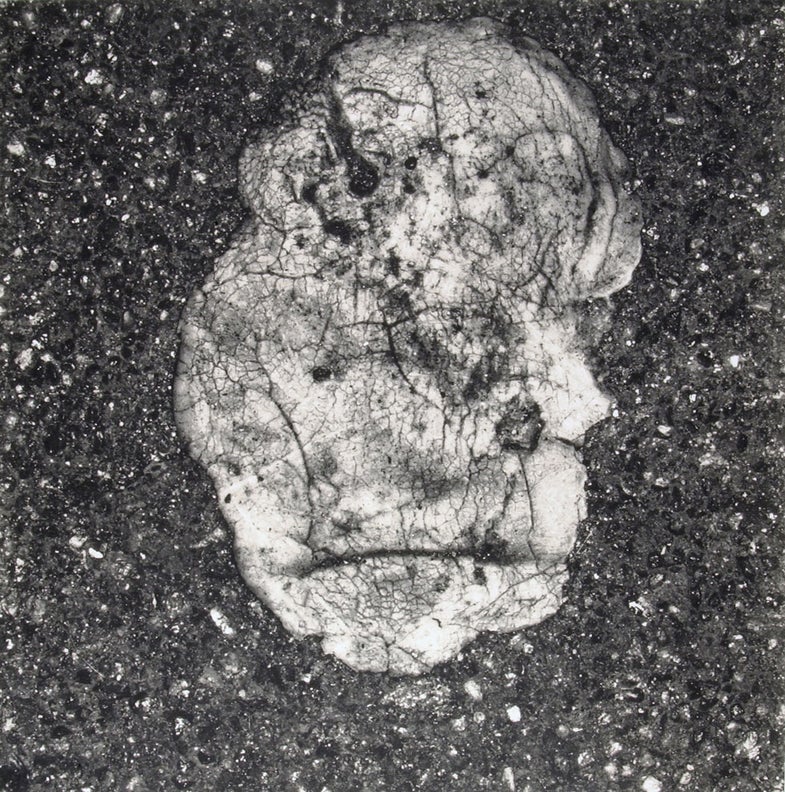 Irving Penn was one of the 20th century's pre-eminent portraitists, defining perhaps more than any other photographer the elegant visual style of American fashion magazines like Vogue and Harper's Bazaar at their mid-century peak.
Fans of Penn will also know of his still life work; his 1970s food compositions I've always been especially fond of, if for nothing else the vibrant tones he finds in the simplicity of an egg yolk or the absurdity of frozen vegetables, blocked and stacked.
And then there is "Underfoot," which takes Penn's eye for still life details outdoors and onto the streets—literally. Opening today at the Art Institute of Chicago, whose Irving Penn holdings are vast, is a special exhibition of all 36 images in the "Underfoot" series, which finds Penn training his camera downward, closely, on the city streets and sidewalks below.
I recently read Tom McCarthy's excellent Remainder, in which a man suffering from a sort of traumatic amnesia finds satisfaction in obsessively re-enacting, down to the most seemingly inconsequential visual detail, the shards of remembered events he's able to find in his foggy brain. Something I found so powerful in Remainder was the man's obsession with the staggering wealth of information contained in even the most mundane, overlooked corners of the world that surround us every day. This series by Penn summons the same idea, with every discarded cigarette butt and spat-out wad of gum inevitably tied to a human, and thus a story.
"Irving Penn: Underfoot" opens at the Art Institute of Chicago today, and will remain until May 12.