Emin Kuliyev: Best Wedding Photographers 2013
For Emin Kuliyev, each wedding is a journey of discovery, a photographic treasure hunt embarked upon with an unusually happy … Continued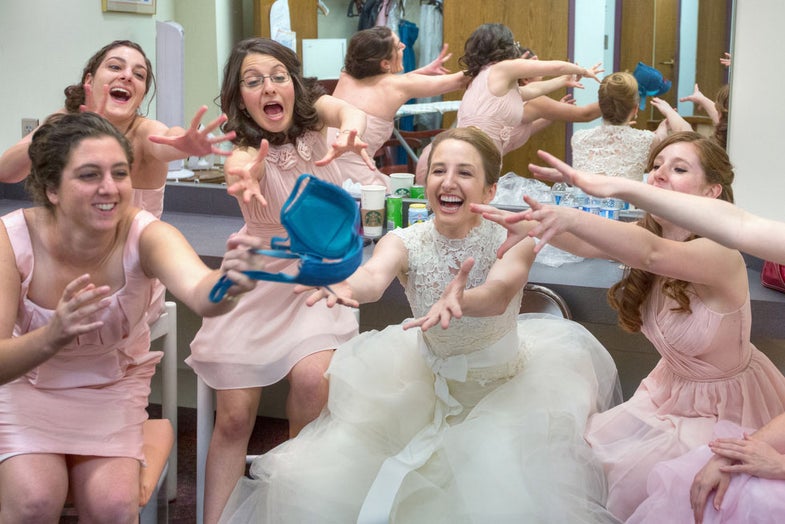 For Emin Kuliyev, each wedding is a journey of discovery, a photographic treasure hunt embarked upon with an unusually happy bunch of traveling companions. "You don't know where you're going; you don't know the people; you don't know anything," he explains. "You're like a bee flying to the flower."
Kuliyev's own journey began when he left his native city of Baku, Azerbaijan, and settled in New York. After he found work as a graphic designer, his course made an unexpected turn when a car crash took him off his feet for a year. He used the time to learn how to operate his new digital camera. "When I could walk with a cane," he says, "I started to shoot everything around my building." Soon, he was exploring the city with his camera, honing his skills by photographing everything from portraits to cityscapes to gorillas at the Bronx Zoo.
When Kuliyev discovered wedding photography, he realized he'd found what he was looking for: "I'm my own boss," he says. "I like to see happy people around me, and I use all my skills in the wedding field." His thoughtfully composed images are by turns witty, expressive, and poignant—the work of someone who has, as he puts it, "found my passion."
That isn't to say he's not open to the next adventure. "It's hard to say what will happen tomorrow," he muses. "Maybe I will write a poem, or paint something interesting."
See the rest of our Best Wedding Photographers of 2013 list here.