Disappearing Memories
It's no secret that we're in the middle of a photobook boom, and of course I enjoy photobooks myself. One...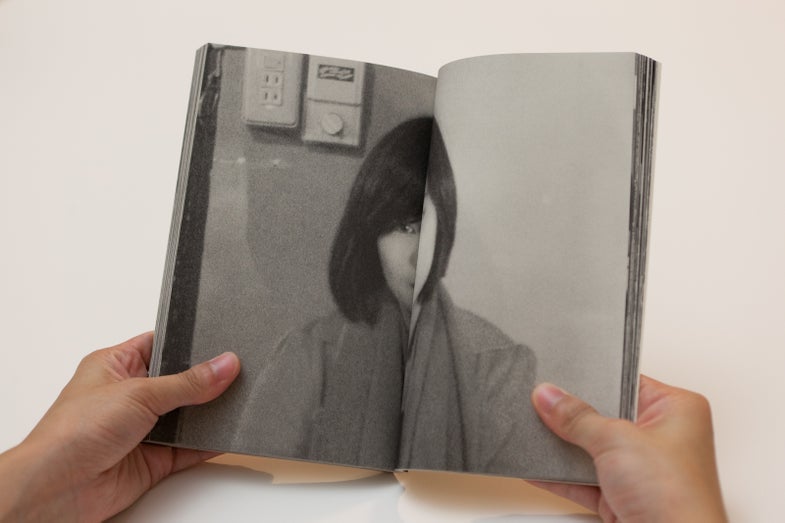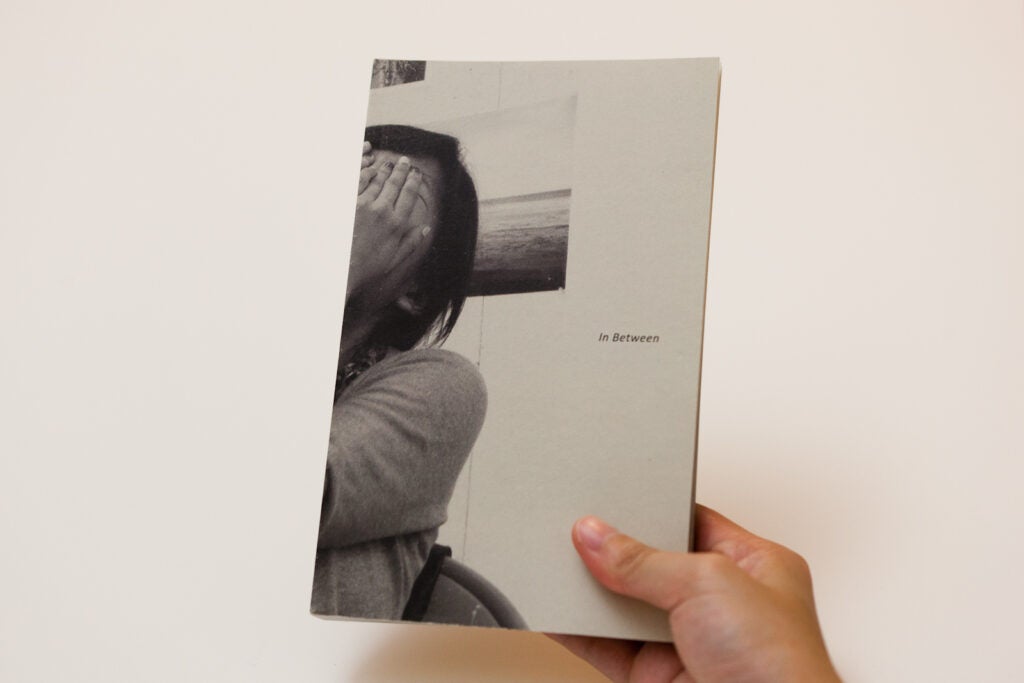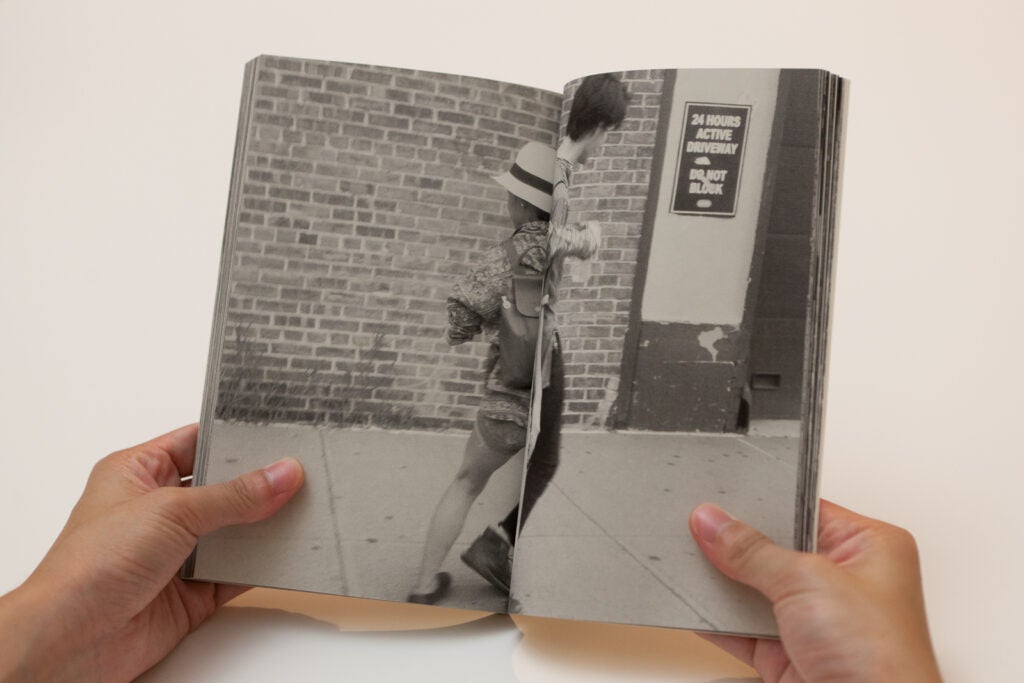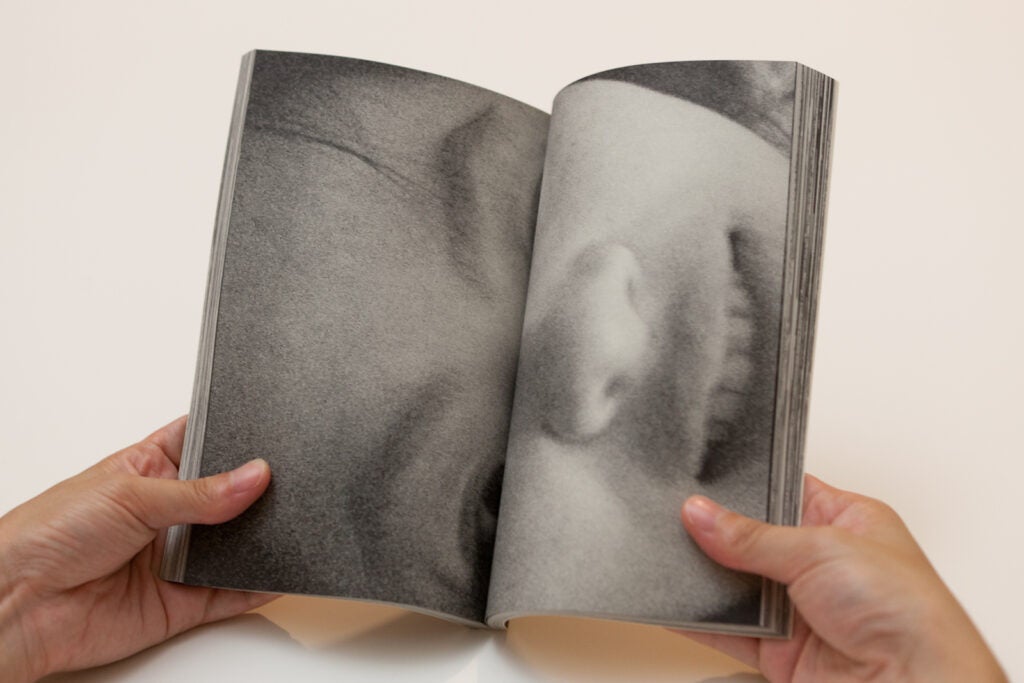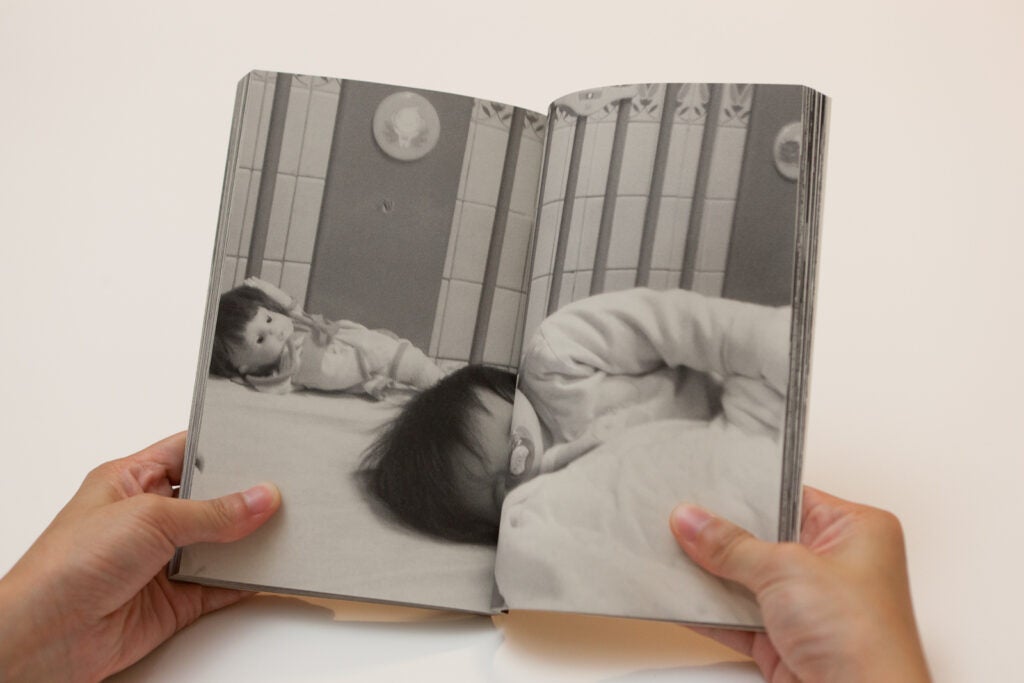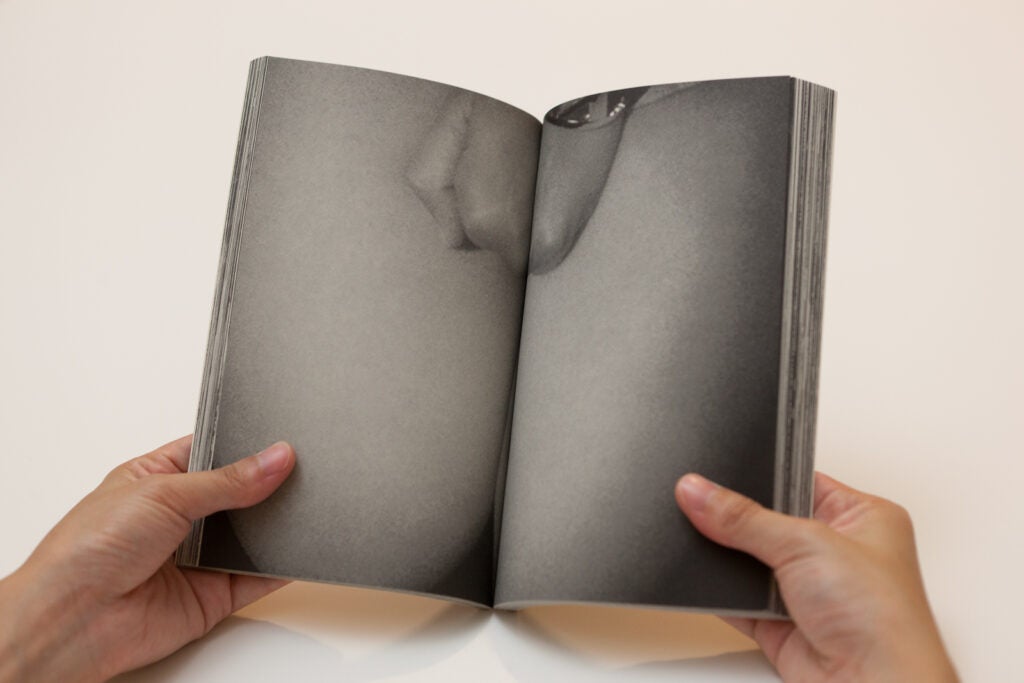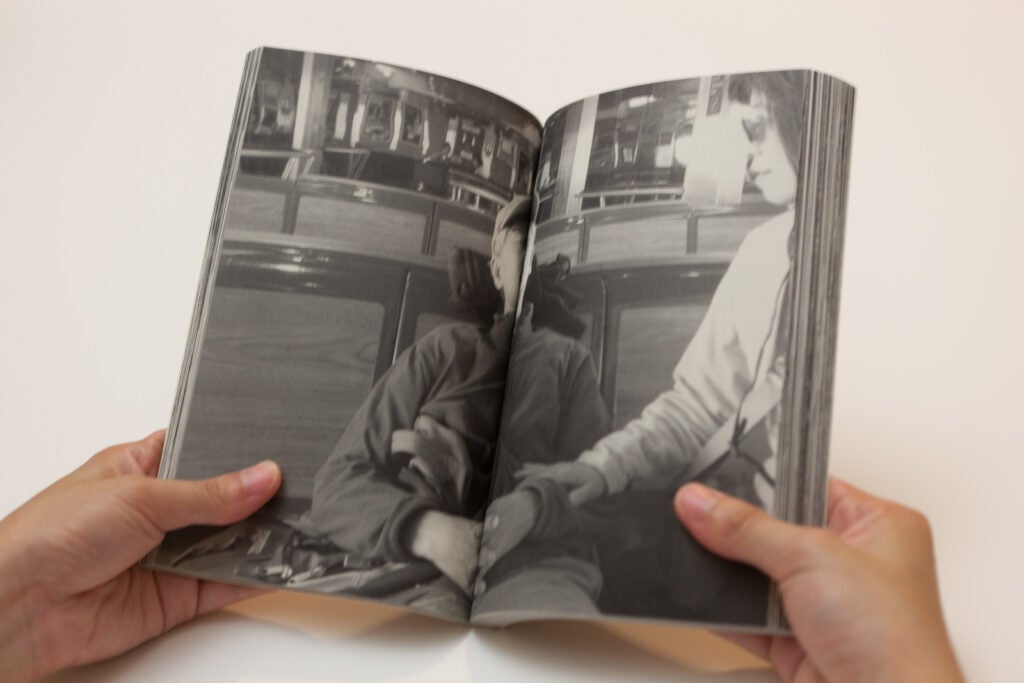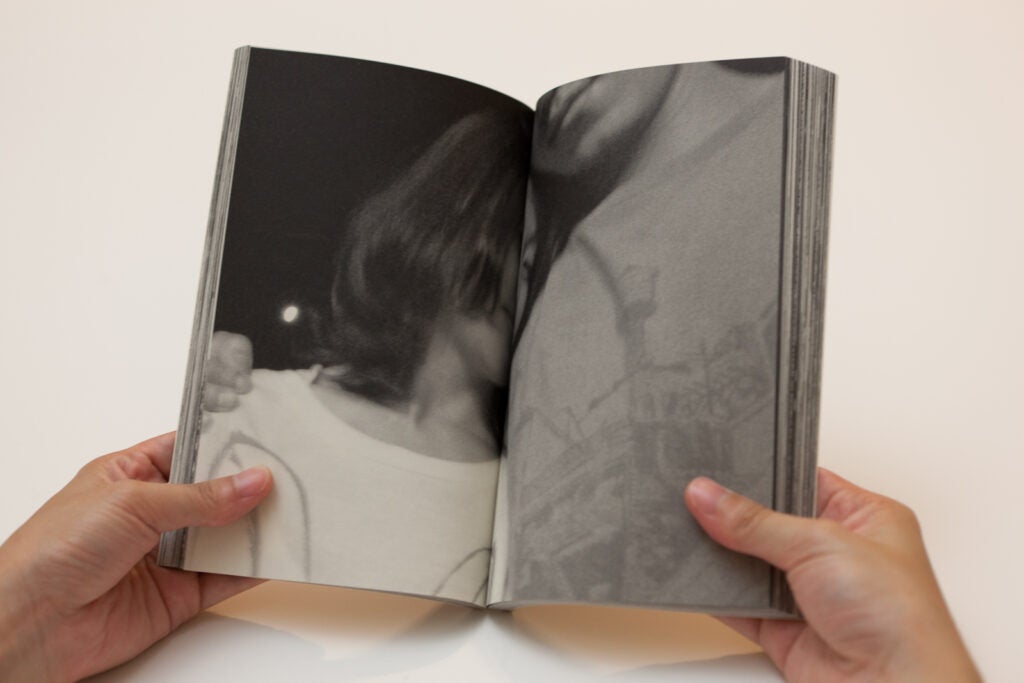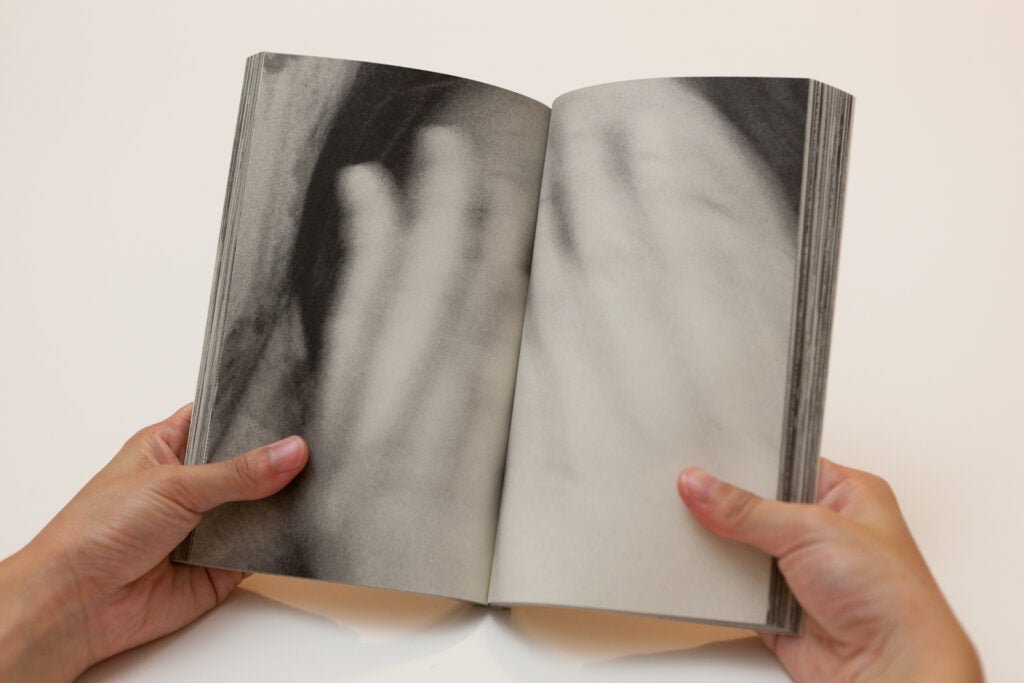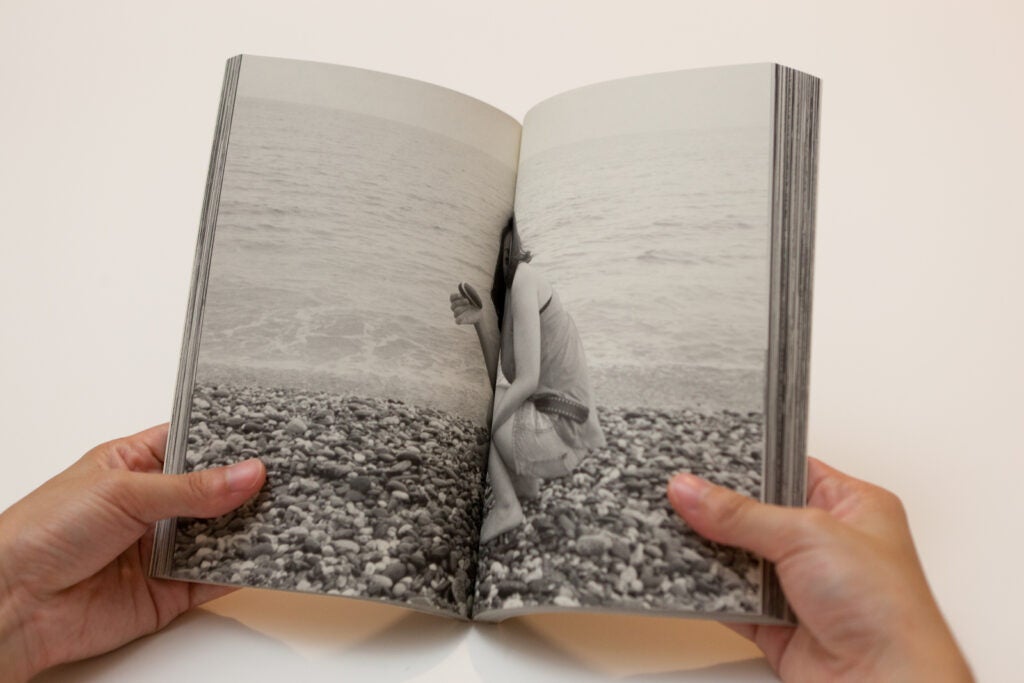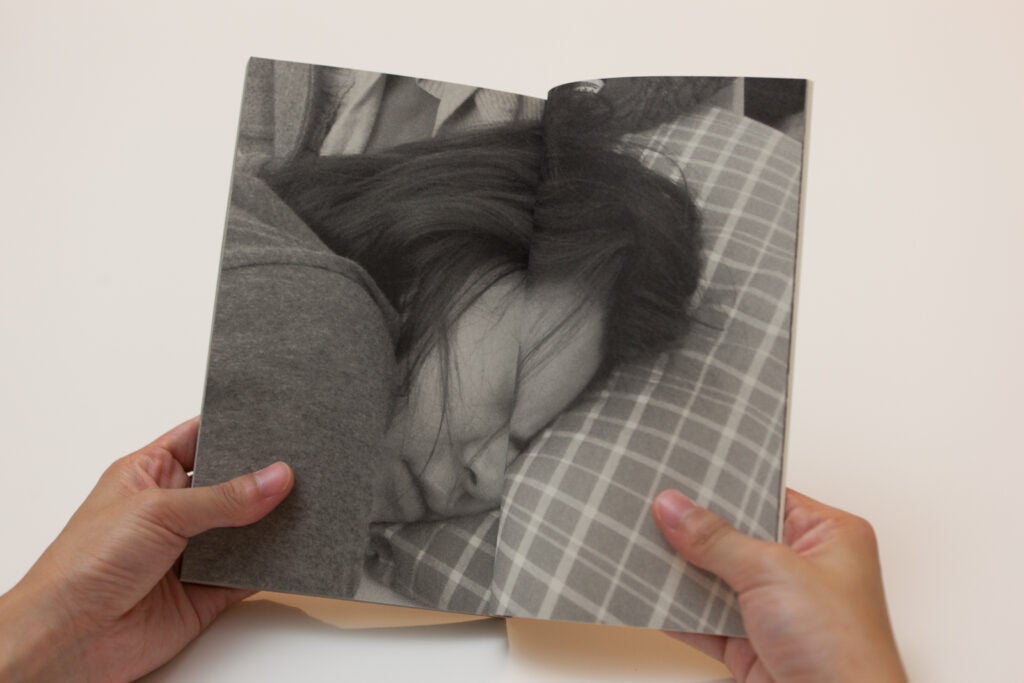 It's no secret that we're in the middle of a photobook boom, and of course I enjoy photobooks myself. One of the most annoying things about photobooks, though, is when a photo is printed across the gutter: as the pages curve inwards, they drag the image down into the (seeming) abyss between the two pages. It's difficult to look at a photograph when there's a gap running through it. Some books avoid this problem through a sewn (rather than glued) binding, which allows the book to lay perfectly flat. Still, plenty of books don't use sewn binding, and the lack of this binding has prevented me from purchasing books in the past–to name one example, Daido Moriyama's "Color" is an otherwise excellent book which is spoiled by images printed across the gutter. Taiwanese photographer I-Hsuen Chen has produced a book, In Between, that plays around with this issue. Will multiplying a pet peeve make it bearable?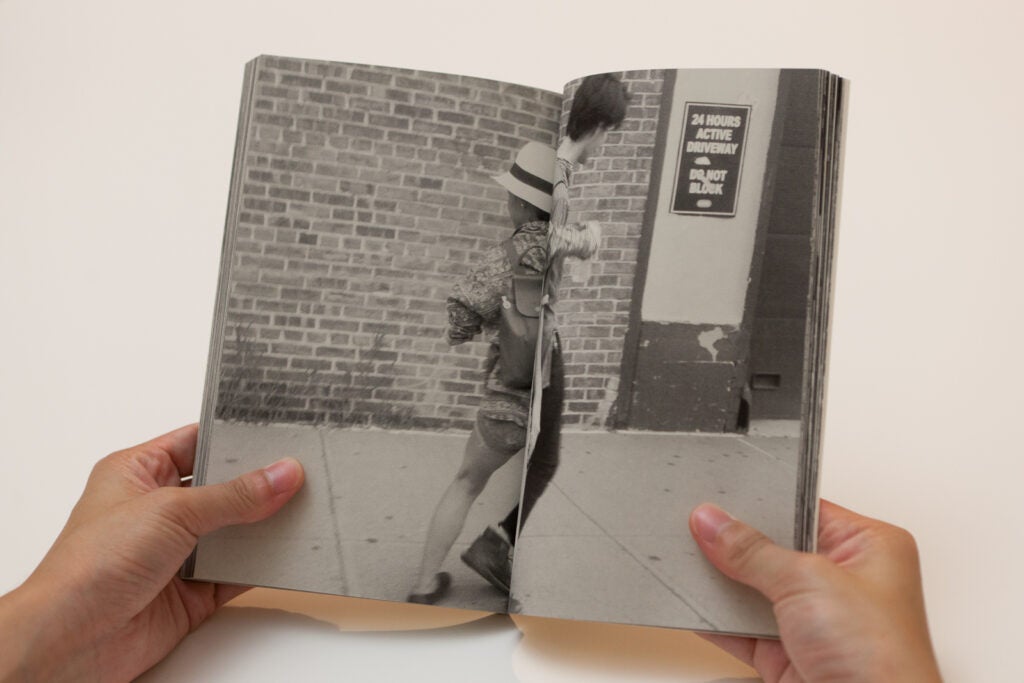 In Between , 2013
In Between is a book that shows photographs in such a way that the most compelling part of the image–the point to which your eye would be naturally drawn–is buried in the gap created by the binding of the pages. Clearly, the binding has been designed to make these gaps more prominent, turning what's normally a flaw into a device that structures the entire book. The photographs here are "personal intimate memories," snapshots that Chen took during his time in America. There are people in every image, but the binding obstructs our ability to see anyone's face clearly. Chen allowed me to run one "flat" image from In Between, and I think it's not a coincidence that in this image, the two subjects have their back turned to the camera.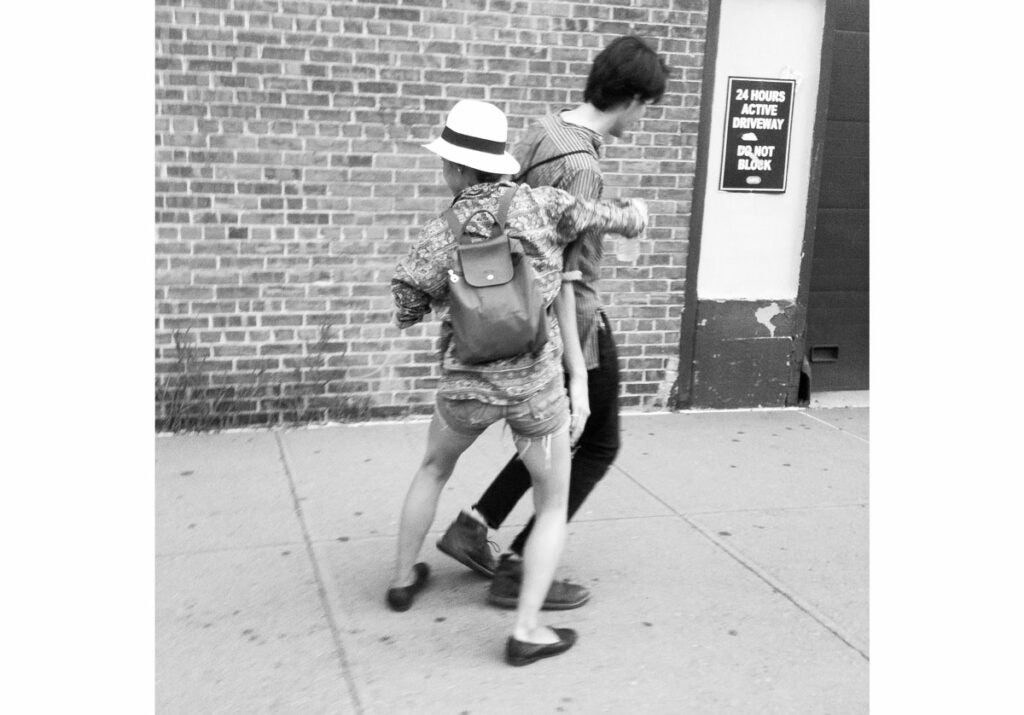 This work exists only in book form; in other words, apart from the one image above, Chen does not show the images on their own. He says that he would consider the project "as a sculpture rather then a regular photo book," given that "it involves a physical engagement with this three dimensional object of seen and unseen part of images." The book itself is 240 pages, which could mean a lot of frustration for someone like me! Still, this is obviously not a production oversight, given that the blank spot is meant to conceal what would allow the viewer to identify with the image. From Chen's perspective, he says that this point corresponds to "the deepest spot in my memory." Chen also expresses this point as the "studium" of the image, quoting in this way from Roland Barthes' famous book on photography, Camera Lucida. We might be tempted to think that In Between is only an exercise in formalism, then, but that's not quite the case.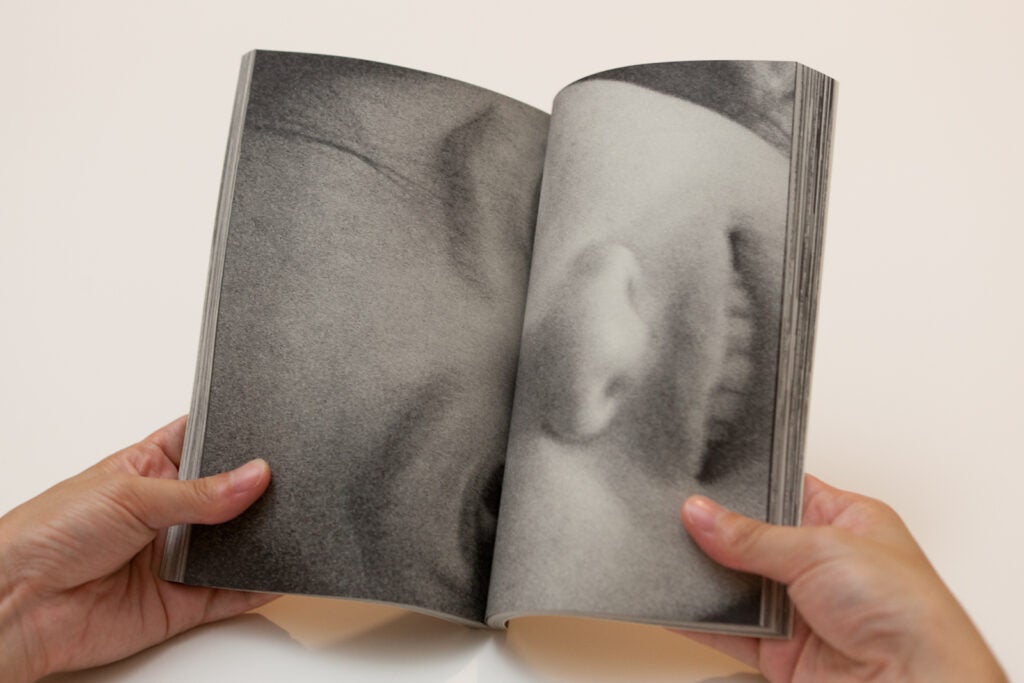 In Between , 2013
Last year, I featured Chen's project "Nowhere in Taiwan," which is a documentary project on his home country with a humorous streak. Chen has been trained in America (he studied photography at Pratt) so it's clear that he approaches his projects with the typical seriousness of American photography grads. However, while I often get the sense that many of these students have tried to hermetically separate themselves from any suggestion of humor, Chen has not lost his light touch. Indeed, he says that In Between "actually started off as a joke," using "the weakness of perfect binding to make a joke in book form." It's nice to see someone who can quote Barthes without taking themselves too seriously. I may never come to accept images disappearing into the gutter, but I'll certainly remember this playful project next time I see it.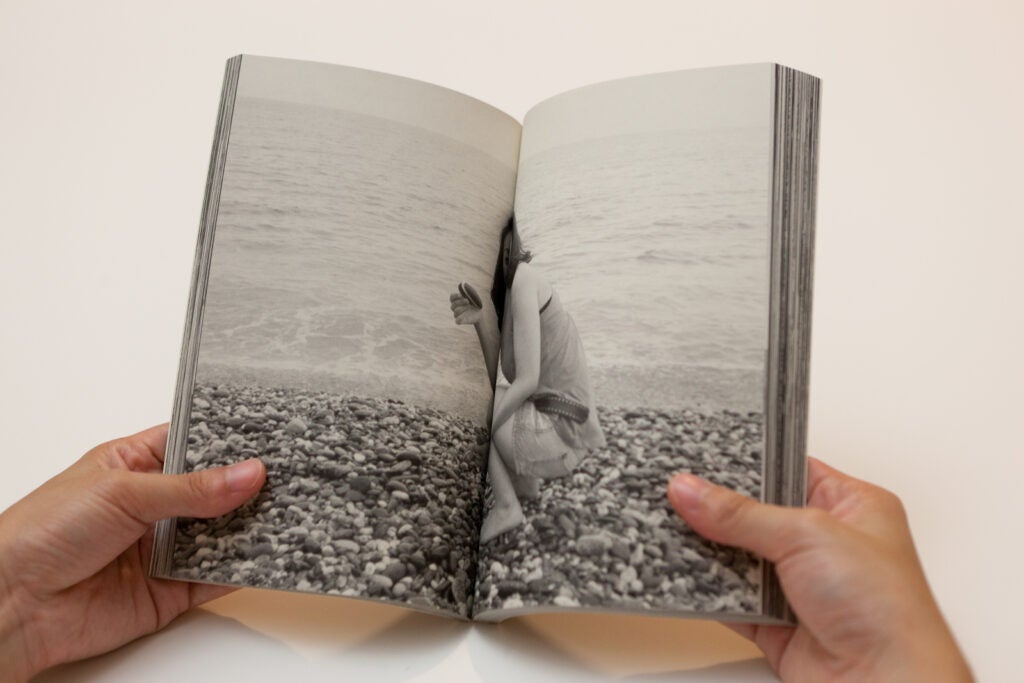 In Between , 2013
In Between can be purchased directly from Chen through his website.