Diane Arbus and the Art of Exchange
"She is one of the half-dozen photographers who did something completely original and expanded the art form."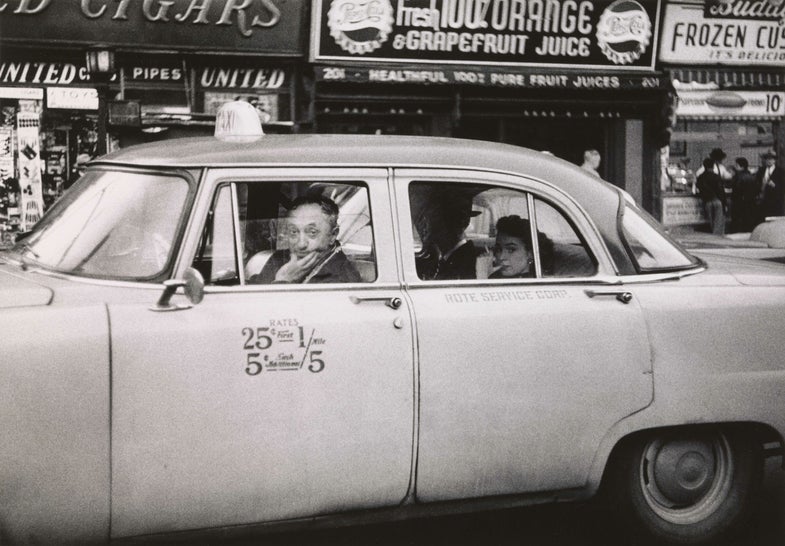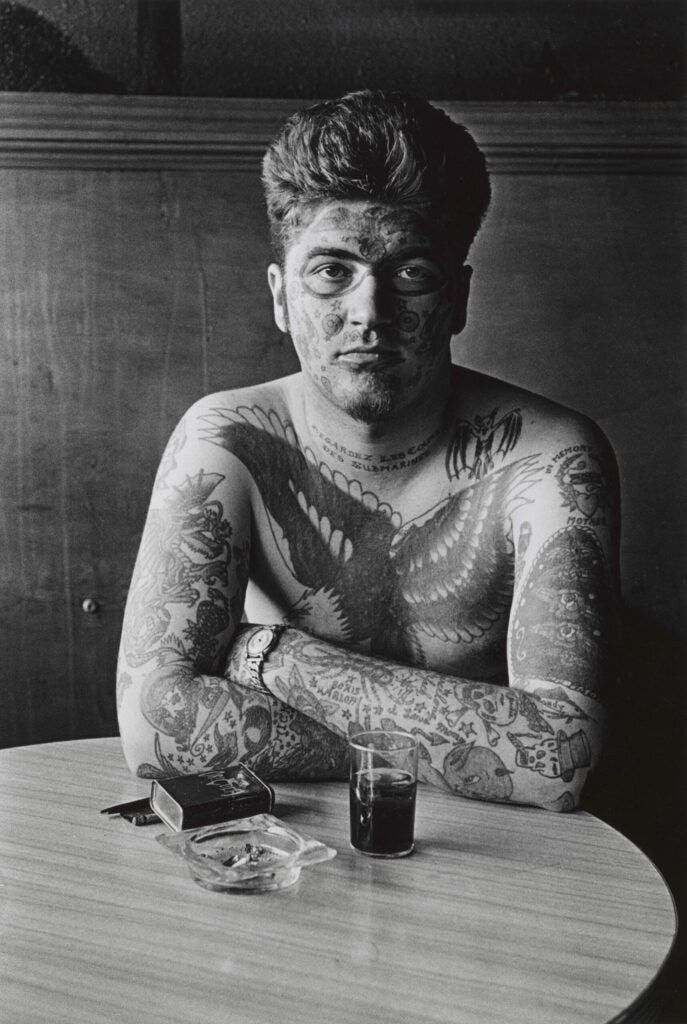 Most attempts to "redefine" artists, especially ones who are already firmly planted in the popular consciousness, should be met with a healthy dose of skepticism. It's a lofty goal that often hinges on the rediscovery of some long-forgotten body of work and claims to completely change decades of scholarship and praise, and to introduce us to a new-and-improved version of artists and their work.
This is not the case with Diane Arbus, as a sprawling new biography and an exhibition of her early work does more to develop and expand on our understanding of her than disprove it. A photographer who has been defined by her suicide and her at times grotesque but deeply human images of awkward children and sideshow acts, Arbus is revealed as a sensitive and captivating woman, as enchanted by her subjects as they were by her. Arthur Lubow's unauthorized biography, Diane Arbus: Portrait of a Photographer, and the Met Breuer's Diane Arbus: In The Beginning, are more interested in getting to the core of why Arbus was drawn to the things she photographed, and how she developed her vision.
Lubow argues that Arbus was driven by a deep, inner need to make mediated connections to things she both feared, and was fascinated by. "She was psychologically unable to feel things directly. She was only able to feel things as they were mirrored back to her through others, through people's responses to her and her presence," he says. "That kind of collaborative portraiture was so original, and that was happening very early in her work."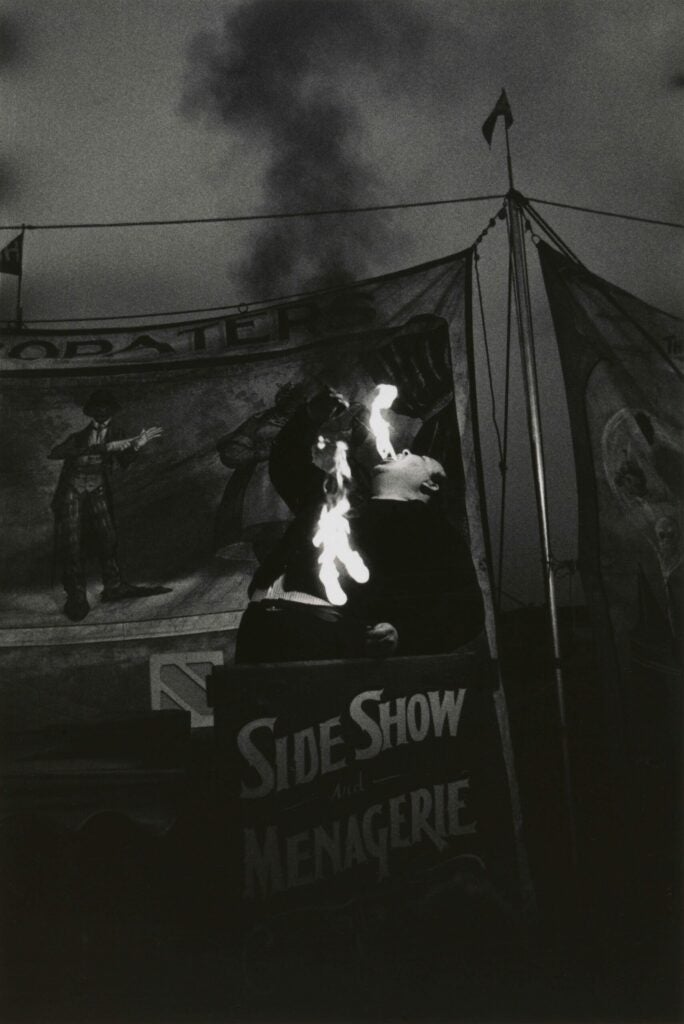 It's common knowledge now that Arbus spent her formative years in the photo business with her husband Allan Arbus, and that the two led a moderately successful fashion photography enterprise. Rarely behind the camera, the young Mrs. Arbus acted as art director, styling and conceptualizing shoots on contract for Esquire and Harper's Bazaar, among others. But she found the work artificial on all fronts, and when she did eventually pick up a camera, she found authenticity in imperfection. The exchange between subject and photographer that was so important to her, and that the world of fashion photography lacked, she found on the streets of New York. She trolled drag shows and dive bars, movie theaters and wax museums, and became fascinated by circus performers and strange-looking children, which she would later immortalize in medium format. But as a fledgeling photographer, Arbus shot in 35mm, the chosen format of street photographers, though she captured something very different in those early rectangular frames than her contemporaries did.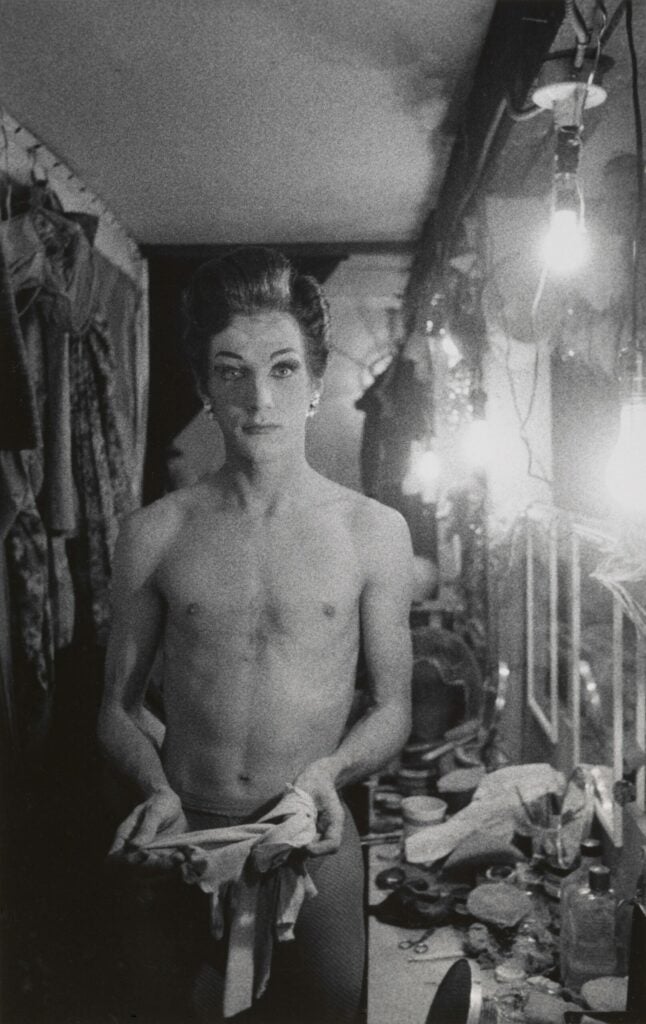 "I do think that she is one of the half-dozen photographers who did something completely original and expanded the art form," Lubow says, citing the way photographers shooting similar scenes preferred to blend into the background or, like Walker Evans, would hide or disguise their cameras to capture subjects at their most candid. Arbus wanted to be seen in a way that her peers did not. "I don't think that one really wonders or wants to know so much about Cartier-Bresson, for example. When you see his work you're not compelled to ask, 'Who took these pictures?' in the way you do with Arbus. There's a very distinct sensibility to her pictures."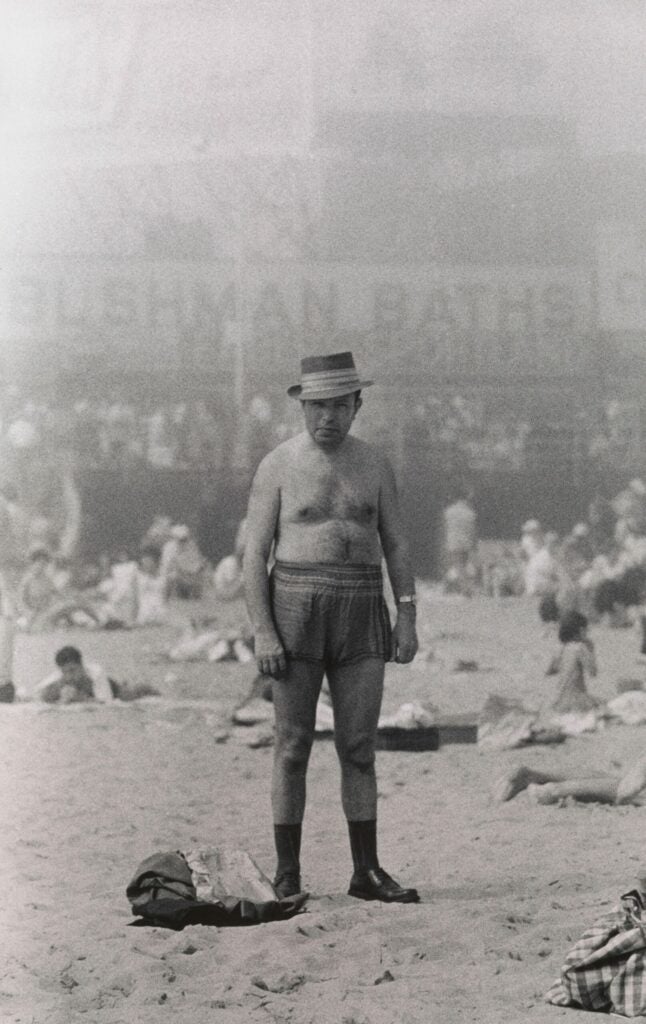 A Diane Arbus photo feels like a world unto itself, and the Met Breuer presents images from the first seven years of her career as an independent artist on a series of floor-to-ceiling gray pillars, and each one reads like a statement of purpose. In approaching a panel, you engage with each image the way Arbus might have—as an isolated event amidst chaos, and an opportunity to exchange a mutual sense of intrigue. Some columns are adorned with quotes from Arbus herself, and are placed so high above the images, and at such random intervals, that you'd miss them if you weren't looking. When you notice them, it feels like she's sharing a secret with you, if only because you looked up—it's probably how many of her subjects felt the moment she photographed them.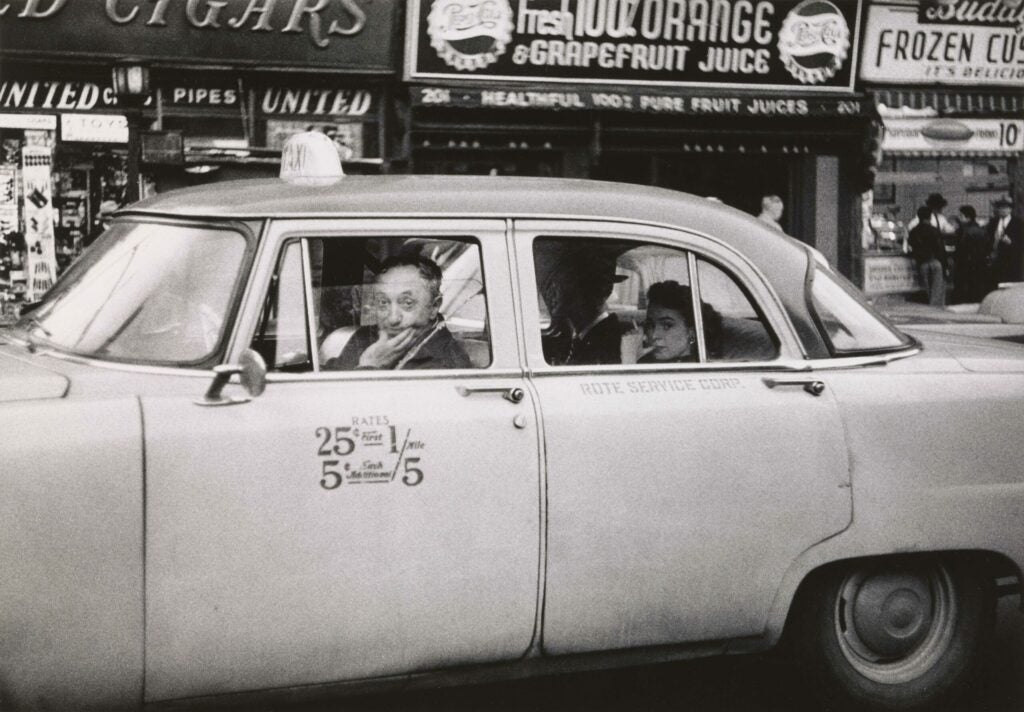 Arbus is not without her critics and, where some people praise her ability to celebrate the marginalized and glorify the unusual, others see her work as cruel and exploitative. Lubow, however, claims that both stances oversimplify the real complexity of her work, which is perhaps where both he and Jeff Rosenheim, the curator in charge of photography at the Met, take a stab at redefining Arbus, because if we define her solely by the people she photographed, we're missing the point.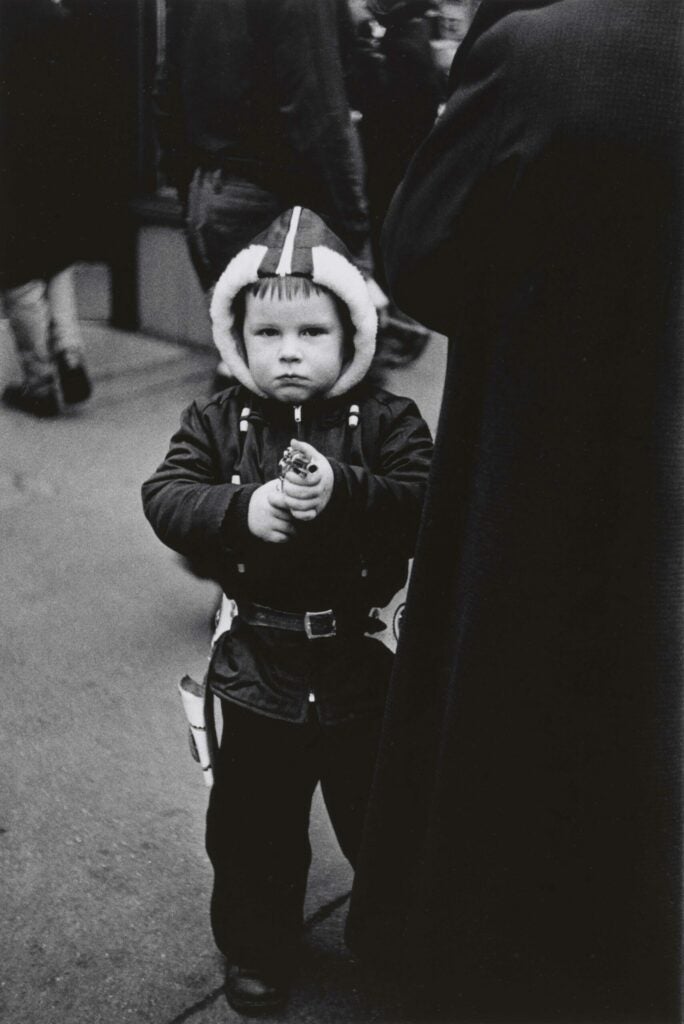 "I think both Jeff and I realized that from the beginning she wanted to capture a moment where she was seeing and being seen, she wanted a reciprocal look," Lubow says. "Jeff is doing that formally, and showing you that she needed it as an artist, and I've tried to show that she needed it as a person. She was motivated to feel and to record the response of her subject to her. That was how she felt real, this was how she felt alive."
Diane Arbus: In the Beginning will be on view at The Met Breuer through November 27.