Creating a New Visual Archetype for LGBTQ Photography at Photo LA
"We need a new way to see who we are"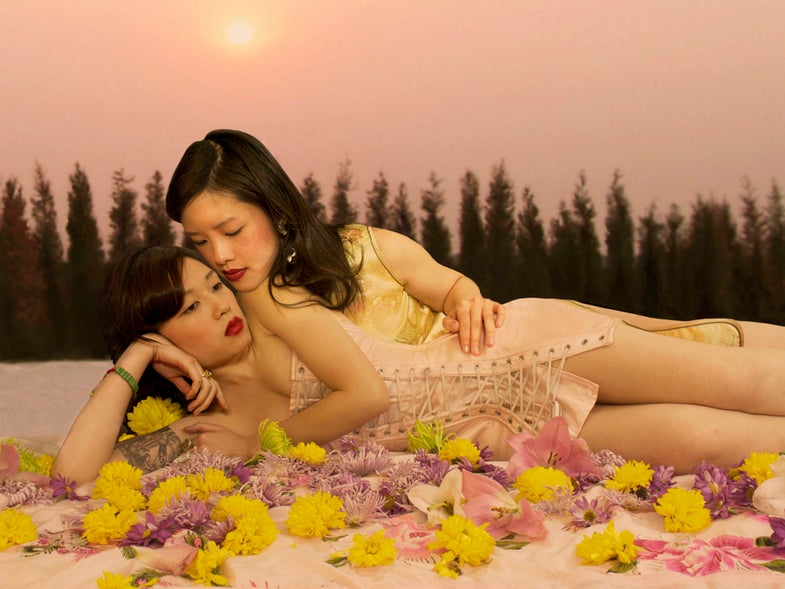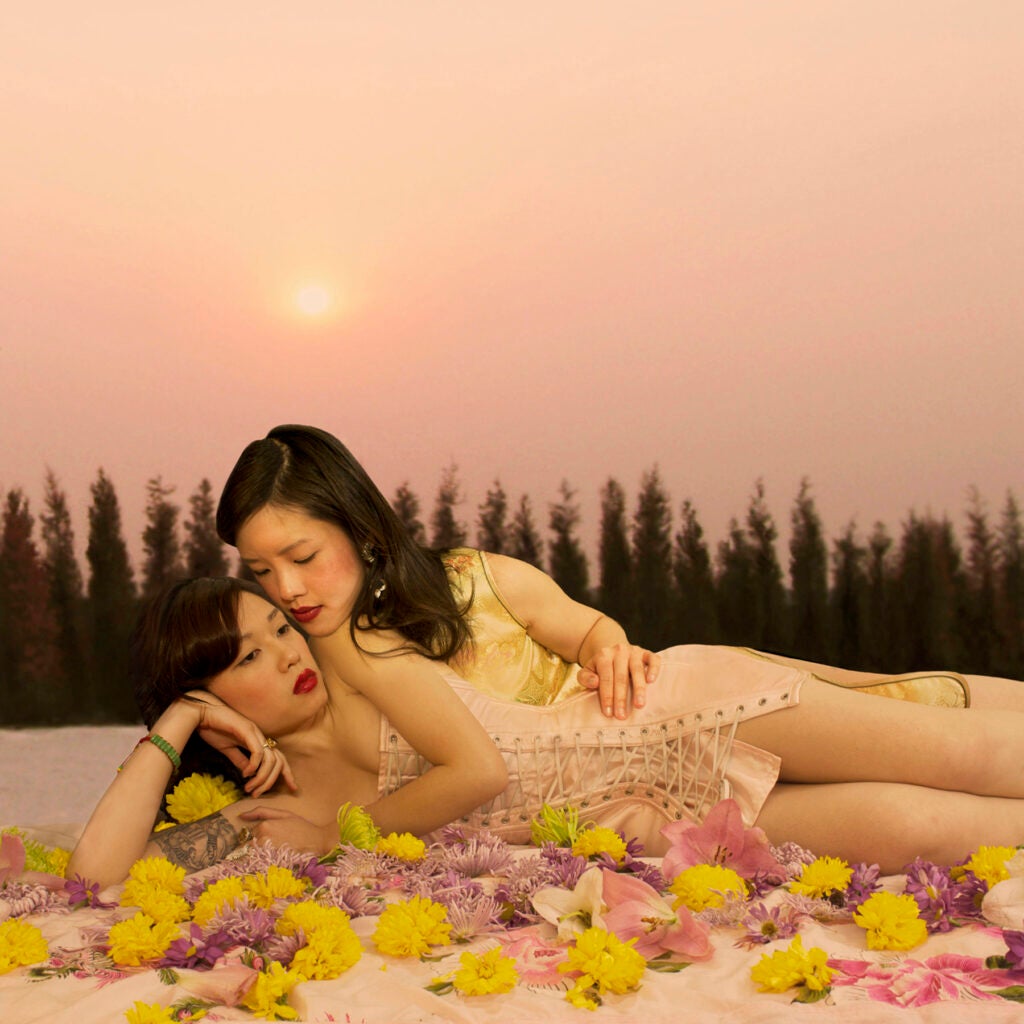 "The Lovers"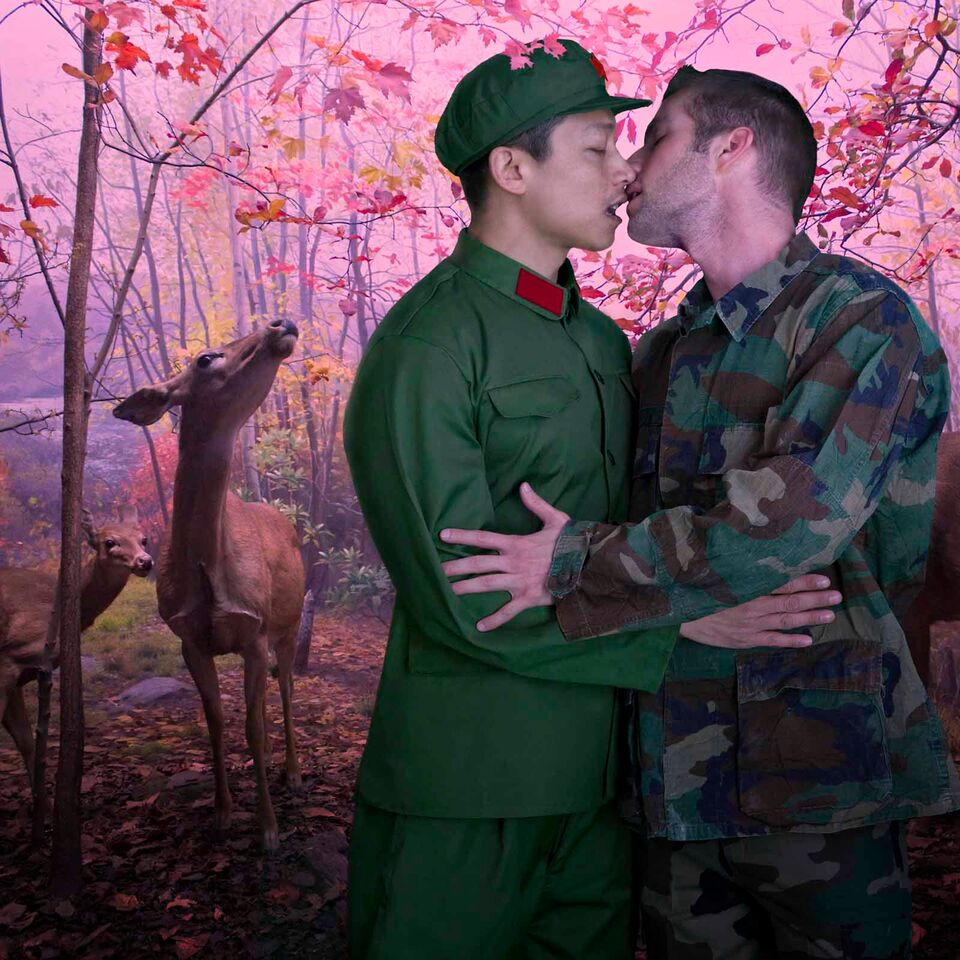 "The Kiss"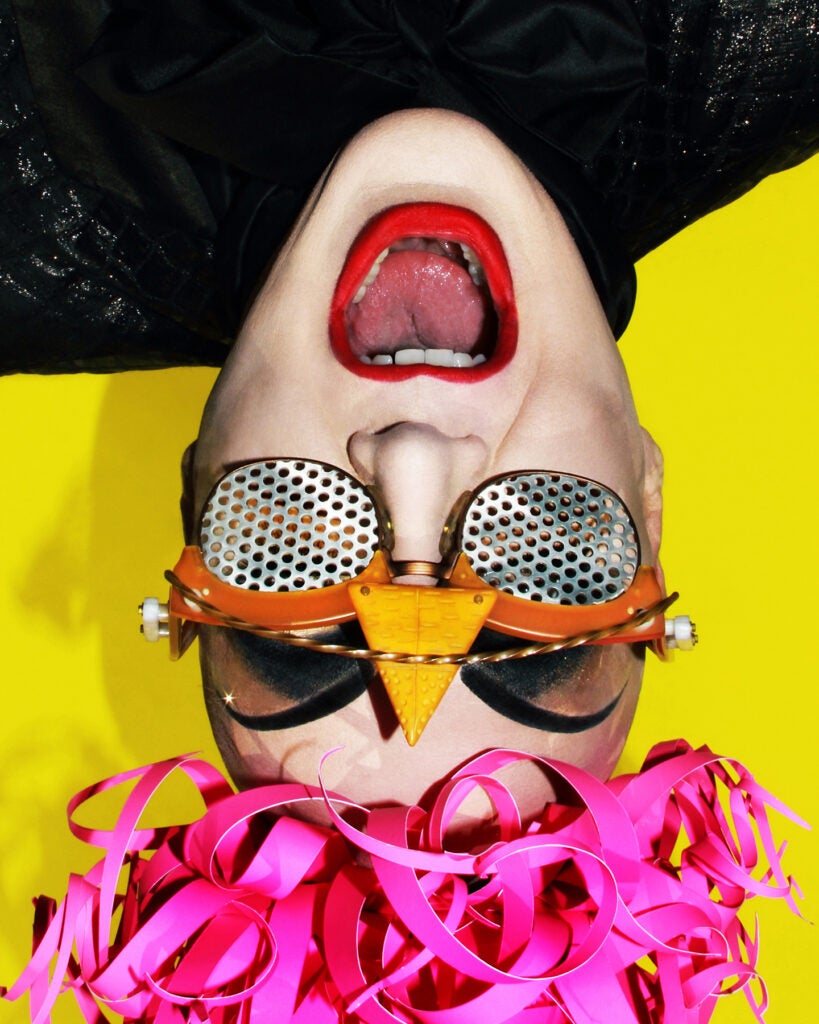 "James St. James"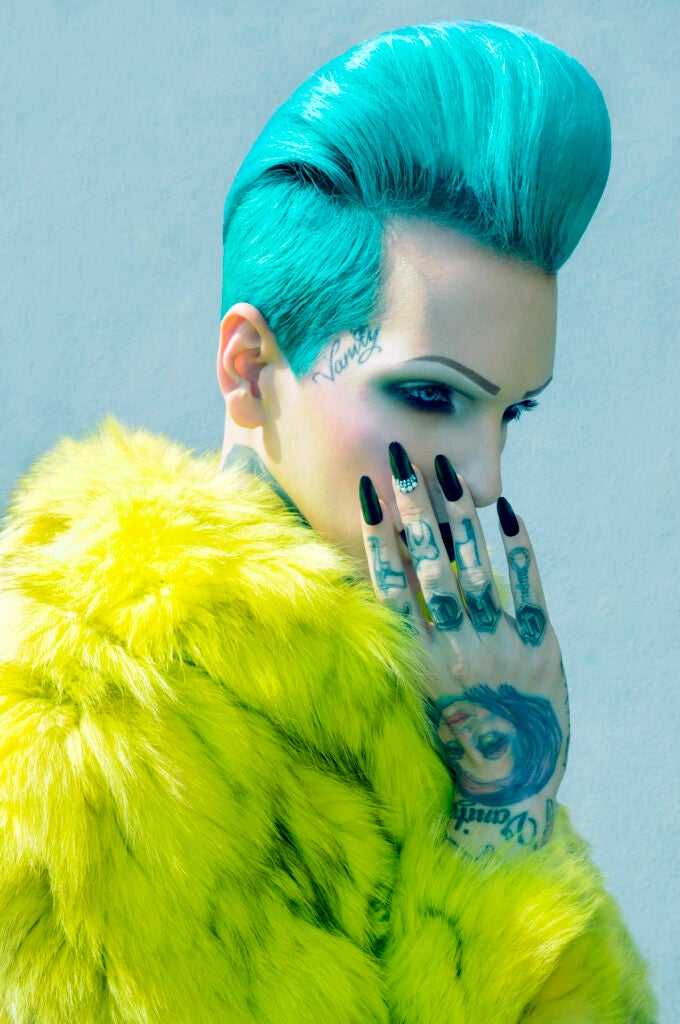 "Jeffree Star"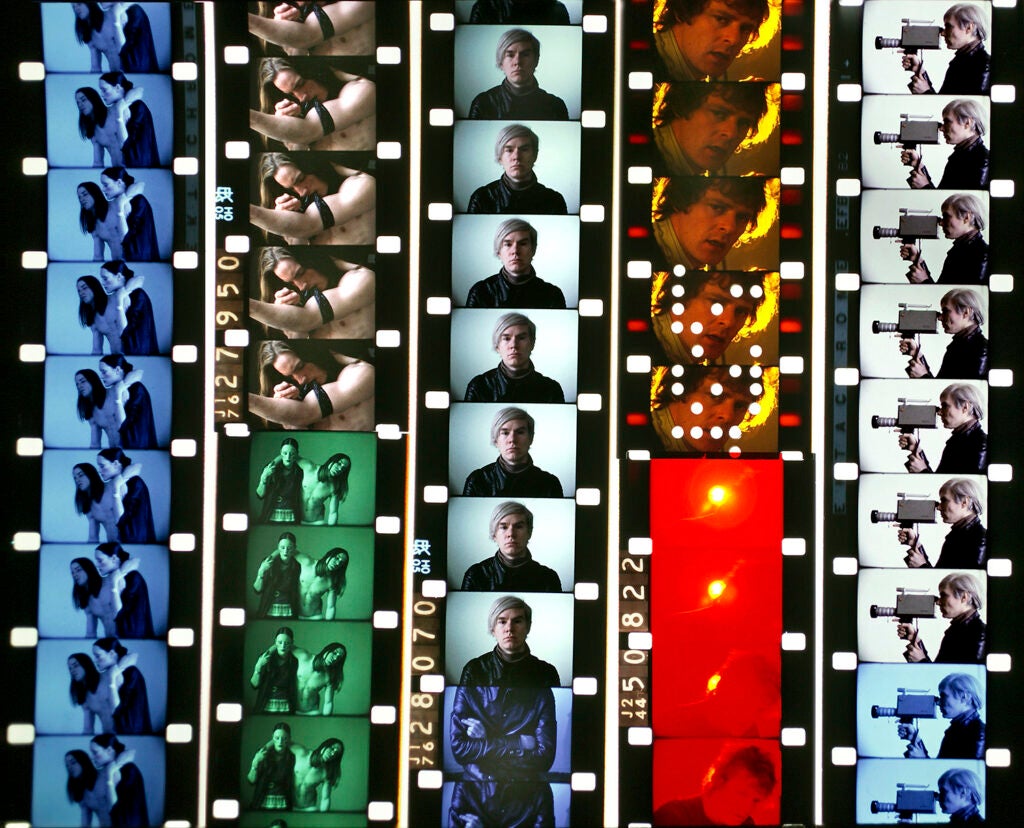 "Andy Warhol TRASH Filmstrip"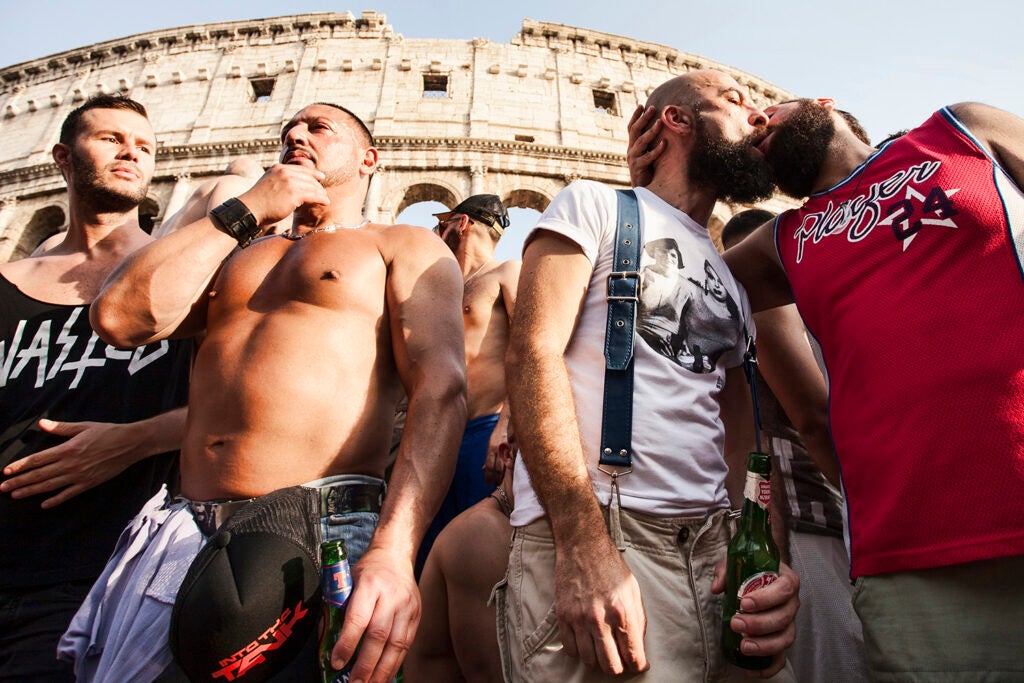 "Gay Pride Rome"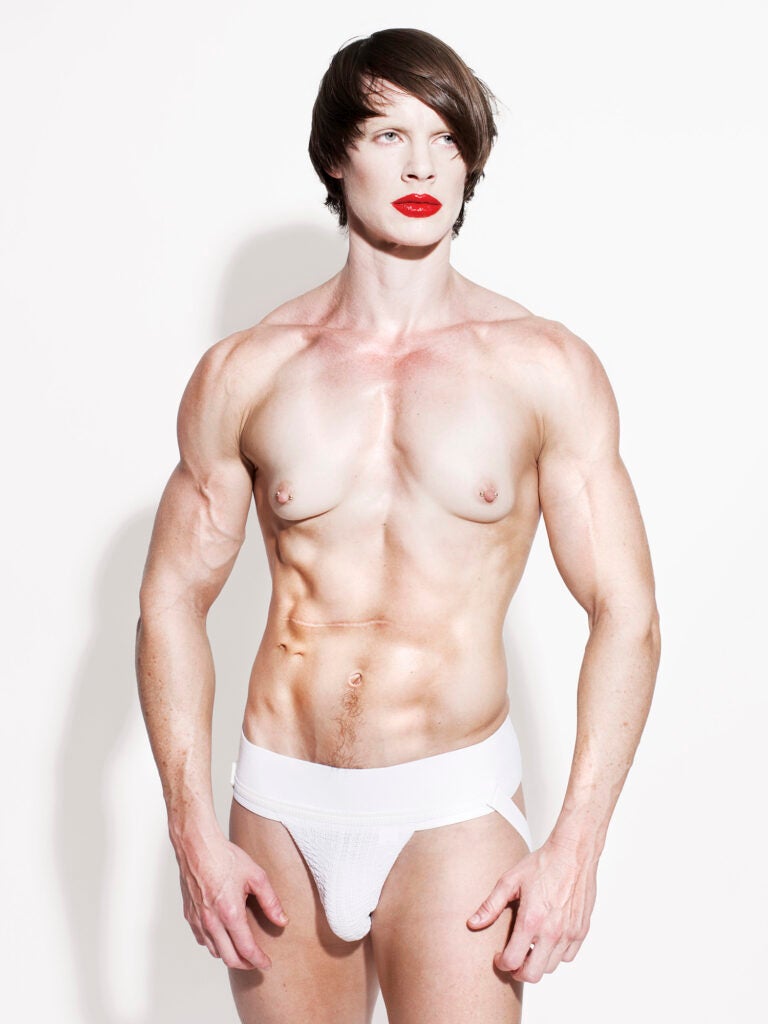 "Homage to Benglis"
Heather Cassils Advertisement: Homage to Benglis , 2011 c-print 40 x 30 inches edition of 3 photo: Heather Cassils with Robin Black Courtesy Ronald Feldman Fine Arts, New York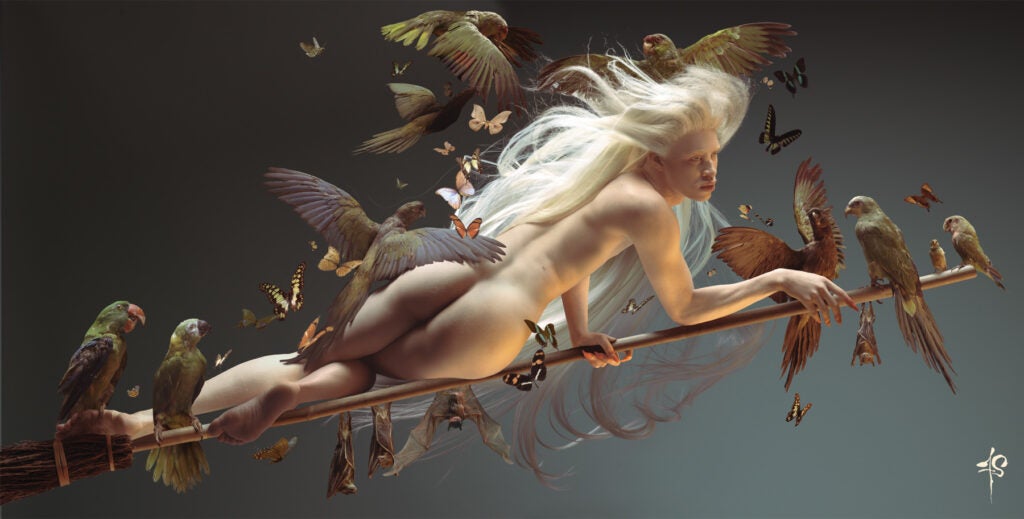 "Familiars"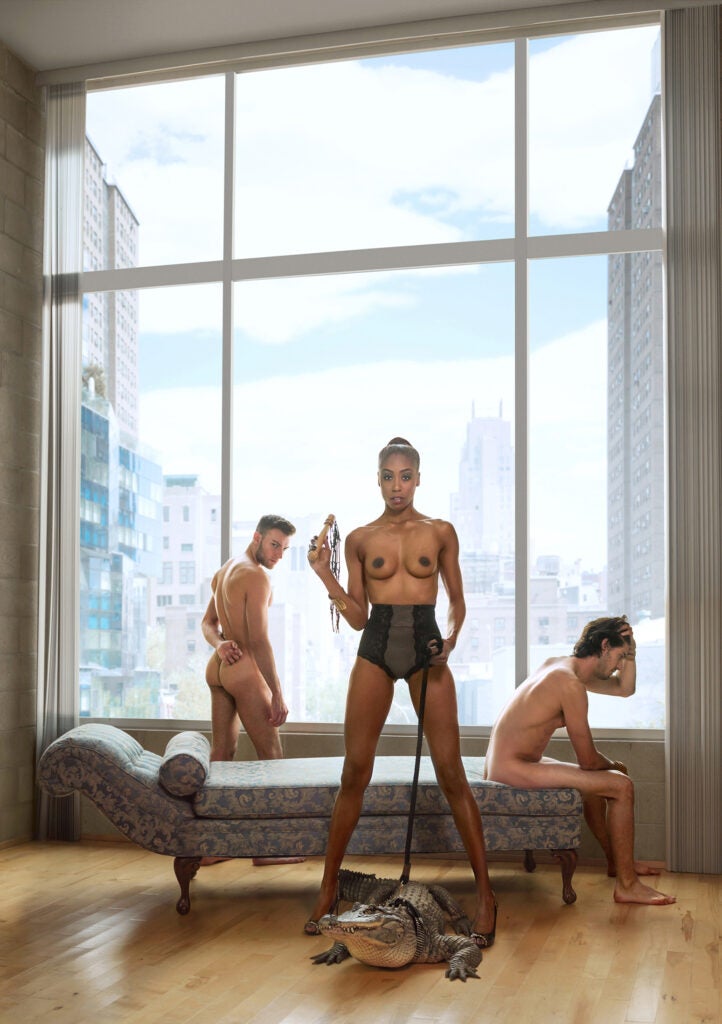 Vanquish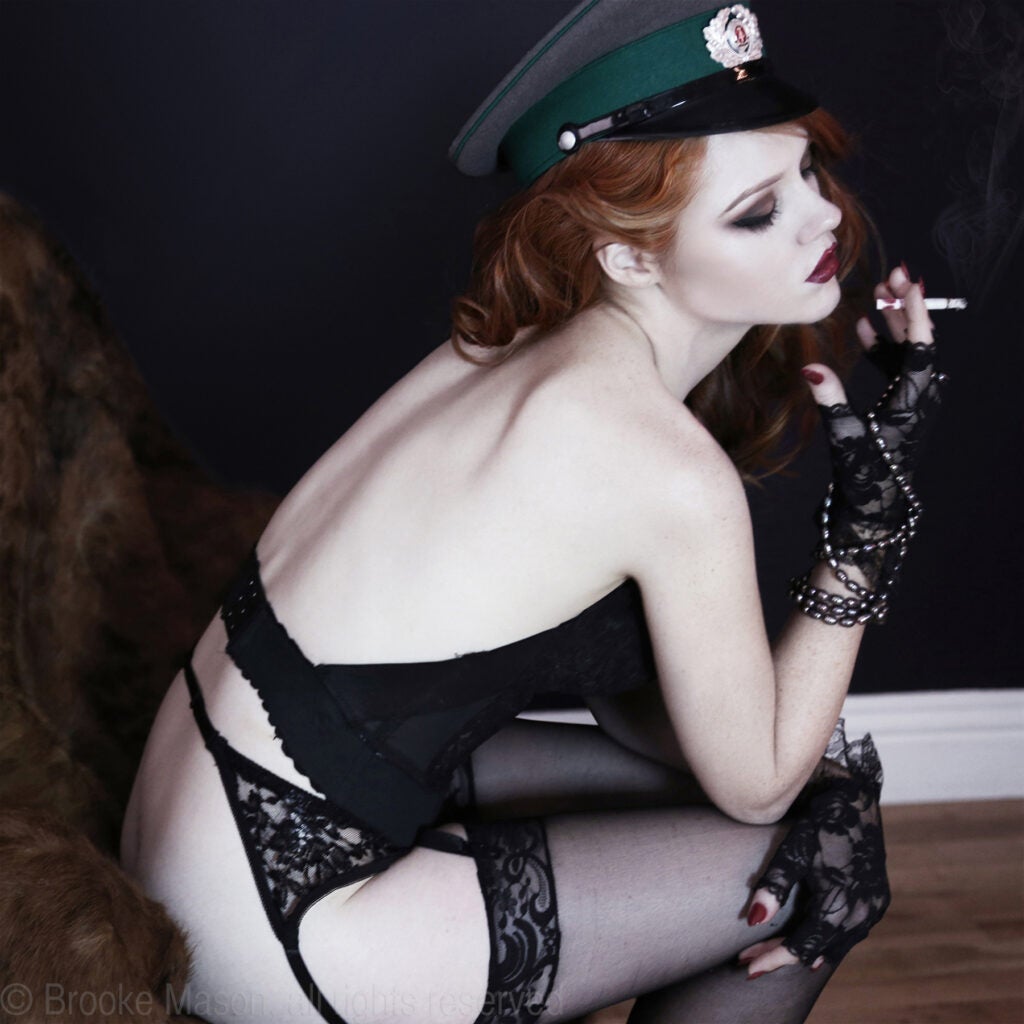 "Reminisce"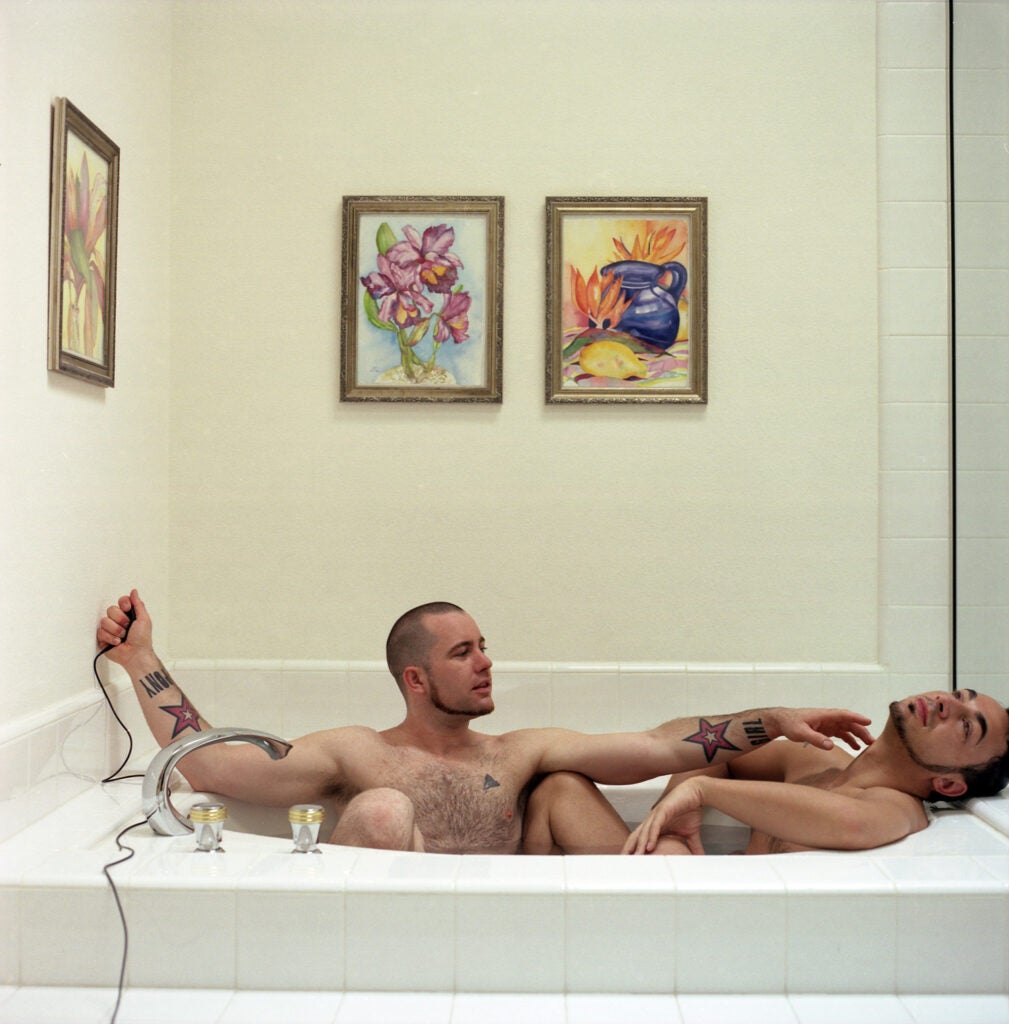 "There Never Was a Woman of My Dreams"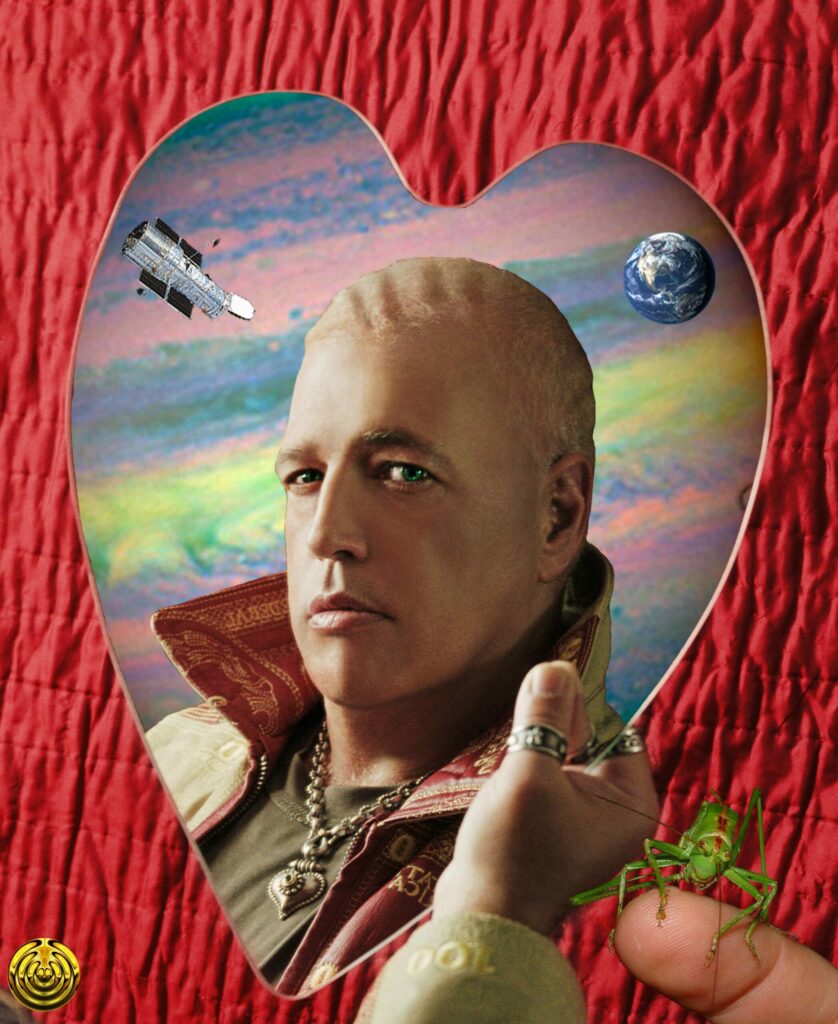 "Heartless"
When photographer and art critic Phil Tarley was viewing a recent LGBTQ photo exhibition at the Museum of Contemporary Art in Los Angeles, he found himself disappointed.
Even though 2015 was the year the Supreme Court ruled that same-sex marriage is constitutional right and that Caitlin Jenner rose to international fame as a trans woman, none of this evolution was reflected in the photographs on display.
"They should be showing the hottest, cutting-edge stuff, but instead they had a show filled with mid last-century white men. No women, no people of color and no transsexuality," he recalls. "We need a new way to see who we are, a new visual archetype."
"The Round Hole, Square Peg" exhibition, which will show at Photo L.A. from Jan. 21 -24, is an attempt to remedy this problem. The group show features innovative photography from artists on the new edge of LGBTQ art such as Josef Jasso, Michael Palladino, Brooke Mason and Franz Szony.
The exhibition is composed of two parts: one showcases images chosen by a panel of artists, critics and gallery owners from entries submitted through the Round Hole, Square Peg competition and a "Wall of Fame," which was curated by Tarley. Curating the collection was a thrilling experience, he says—it gave him a fresh perspective on how the LGBT art community has changed since the "Round Hole, Square Peg" last showed at Photo LA in 2014.
According to Tarley, one of the most notable developments has been the acceptance and support of the transsexual community.
"Where we are, anyone today can adjust their dial anywhere on the male female continuum for an evening or the rest of their lives," he says. Consequently, the genre of queer photography has shifted to include a wider variety of subjects, which has changed the tone of work. He sees it as moving away from the overtly sexual into a more spiritual side.
While curating the " Wall of Fame" Tarley was interested in looking for work that had elements of staging and design, rather than traditional documentary work.
Tarley noted Franz Szony's photograph "Familiars," which will be featured on the "Wall of Fame" as an example of what he was looking for. It features an albino figure resting on a broomstick, surrounded by an array of flying creatures.
"The Lovers," by Chinese-American artist and photographer Mei Xian Qiu, also features multiple layers. The subjects initially draw the viewer's eye, but soon the complex and layered background comes into focus, as does the juxtaposition between the subjects' military fatigues and the light spring scene.
"In the end, it just has to be great art," Tarley says. "It has to knock my socks off."
"Round Hole, Square Peg" will show at Photo LA from Jan. 21 – 24, 2016 at the REEF event center in Los Angeles, California. The show will then move to the Artist's Corner gallery in Hollywood on Feb. 6 where it will remain on view through Feb. 20. The Artist's Corner exhibition will also include an opening-night auction for the Trevor Foundation, a national organization providing crisis intervention and suicide prevention services to young people in the LGBTQ community.