Corey Arnold's Photographs Find a Natural Home Outdoors in Belgium
Corey Arnold is one of our favorite photographers; his book "Fish-Work: The Bering Sea" was one of our top books … Continued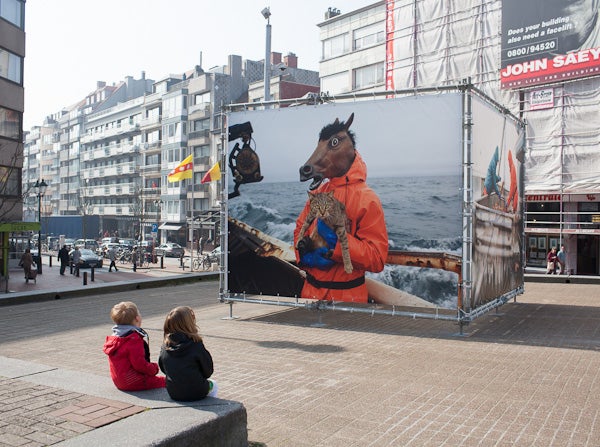 Corey Arnold is one of our favorite photographers; his book "Fish-Work: The Bering Sea" was one of our top books of last year. So it's with some interest that we saw a recent post on his blog showing some images from a new installation of "Fish-Work" in Knokke-Heist, Belgium. They've been installed as part of a photography festival taking place there through June, and although there's a solo show of his work at a museum in the area, these large-scale outdoor prints seem like a natural fit for Corey's photos.
This isn't the first time that we've featured photographers displaying their work outdoors: Lisa Hamilton's "Real Rural" project and Zoe Strauss' exhibit "Ten Years" have each been complimented by billboard ads.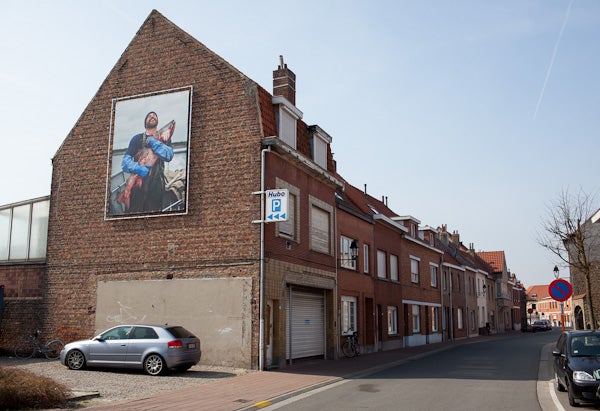 Ben and King
The photos have been put up in a few different places, encouraging viewers to bike around the town and its surrounding areas to find them. Ideally while doing wheelies, apparently. If you happen to be in Belgium, check them out.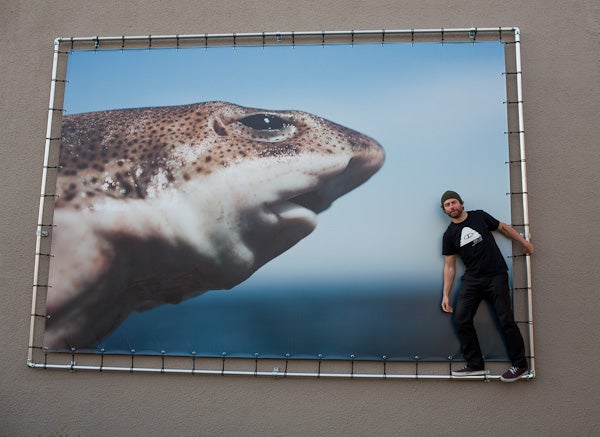 Corey Arnold and his photo in Knokke-Heist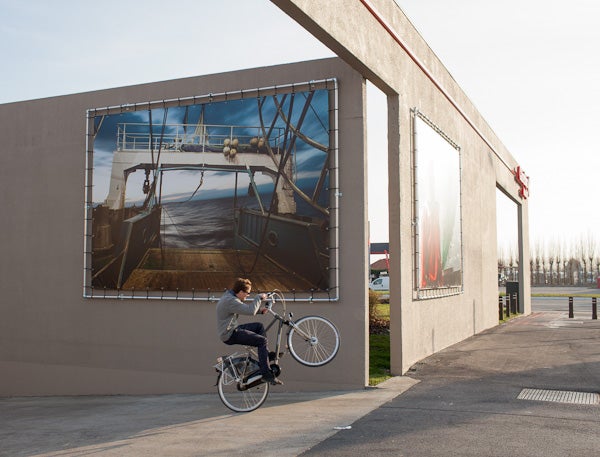 Spanish Trawl Deck