Cindy Sherman's Cinematic Self-Portraits On View at The Broad
120 pieces from the artist, many of them never seen before, are currently on view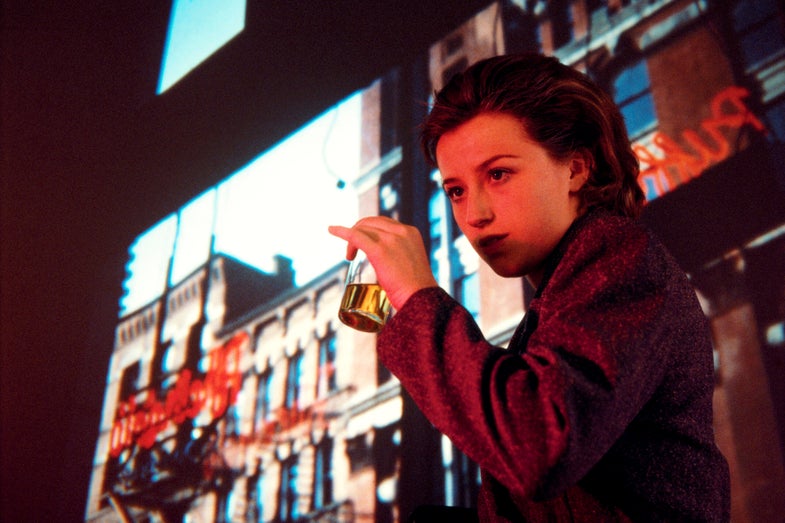 In the words of Oscar Wilde… "Man is least himself when he talks in his own person. Give him a mask, and he will tell you the truth." Give Cindy Sherman some makeup, costumes, a camera and lights and presto: you can witness an artist in metamorphosis capture her own transformation.
Cindy Sherman: Imitation of Life, which opened on June 11 at The Broad, is the first Sherman exhibition in Los Angeles in 19 years and the museum's very first special exhibition. Eli and Edythe Broad have been acquiring important works by the artist for nearly 35 years and their exhibition brings together 120 pieces from the artist, several that have never been seen and some that are site-specific to the exhibition. The show is accompanied by audio commentary featuring prominent members of the film industry who have been deeply influenced by Sherman's work such as Jamie Lee Curtis, Molly Ringwald and director John Waters.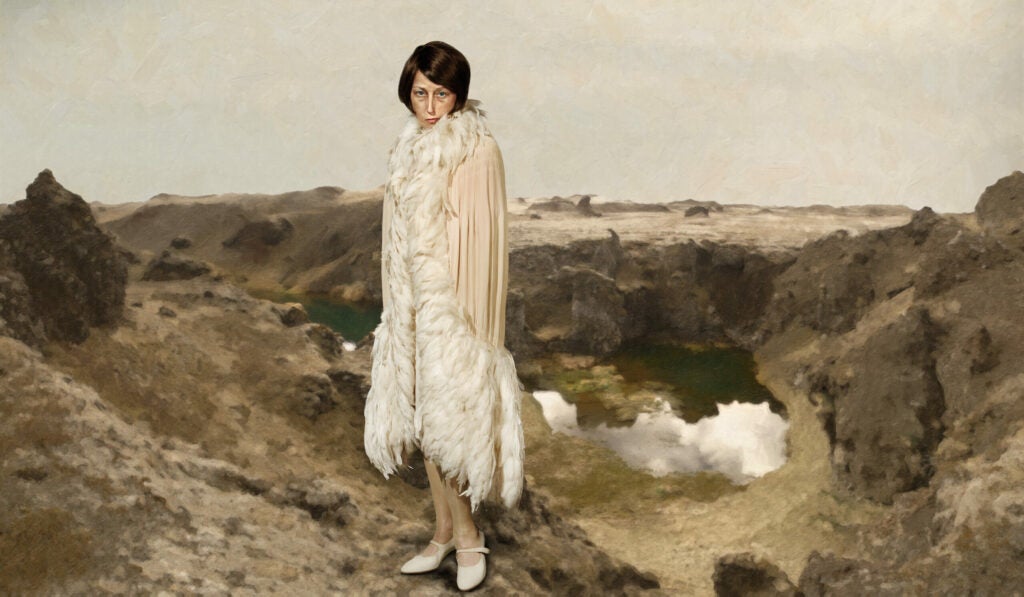 Los Angeles, home to the dreamers and visual storytellers, is the perfect setting for celebrating this extraordinary artist's work, especially as her inspiration stems from the movie-making world. The exhibition is not so much a retrospective, but more of an in-depth survey of the various cinematic, socio-sexual and cultural themes that have remained relevant throughout Cindy Sherman's career
The ample exhibition fills the first floor gallery and gives an in-depth view to the artist's various obsessions and fascinations. Nearly every piece represents a self-portrait depicting a wide range of cinematic female stereotypes, in ways that aim to question the viewer's cultural legacies and gender norms.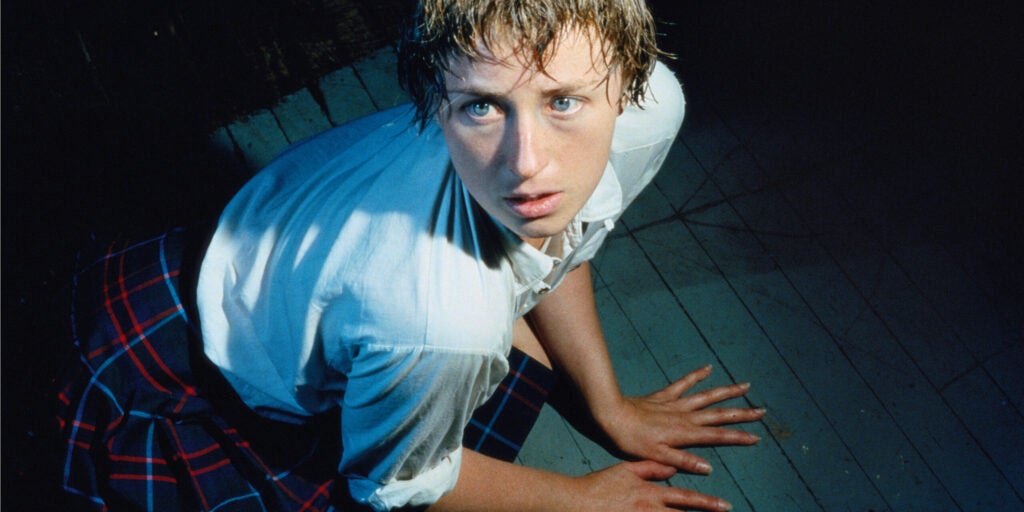 Known for shooting alone in her studio, Cindy Sherman has developed a unique style over a 40-year span of what some may call narcissism, temporary body modification or just pure human curiosity. The results show in intimidating, domineering and enormous self-immortalizing images. In her many masks, one feels a search for identity, representation and even reinvention. While drawing from art history, mass media, cinematic stereotypes and advertising, Sherman's work is an astute commentary on the significance of art within contemporary society as well as art and life itself, focusing on the ever-provocative role of the developing female figure.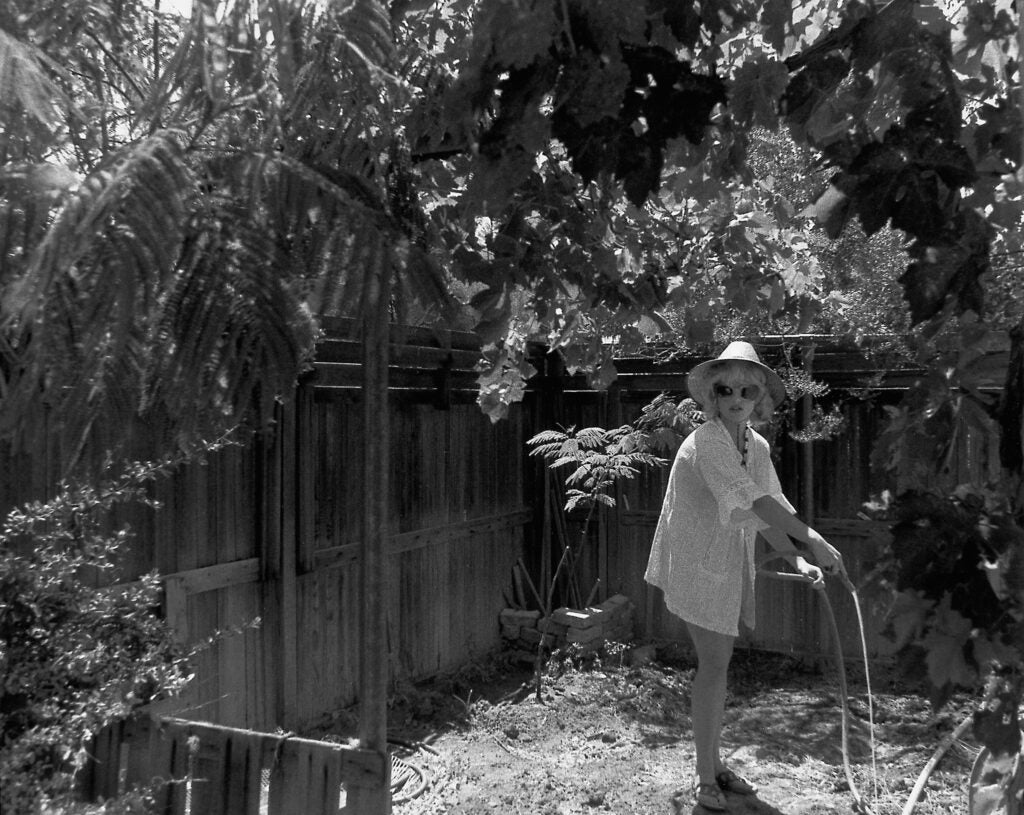 Cindy Sherman: Imitation of Life will be on view at The Broad through October 2.
Phil Tarley is a Fellow of The American Film Institute and an artist member of The Los Angeles Art Association. As an art and pop culture critic, he regularly posts stories on The WOW Report, and writes about contemporary art and photography for Fabrik Magazine and Art Week LA.