Buy, Sell, Click: Inside Online Photo-Collecting
The photo-collecting scene seems to be in limbo these days. The prices commercial galleries ask for fine-art photography keep escalating,...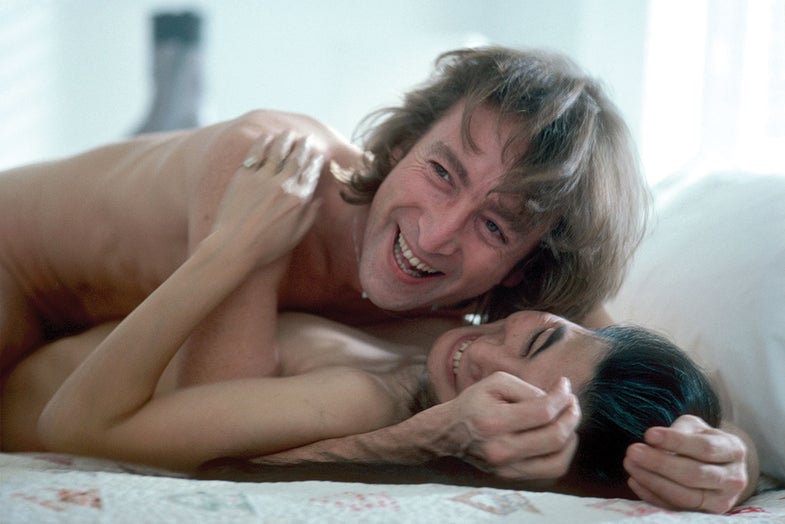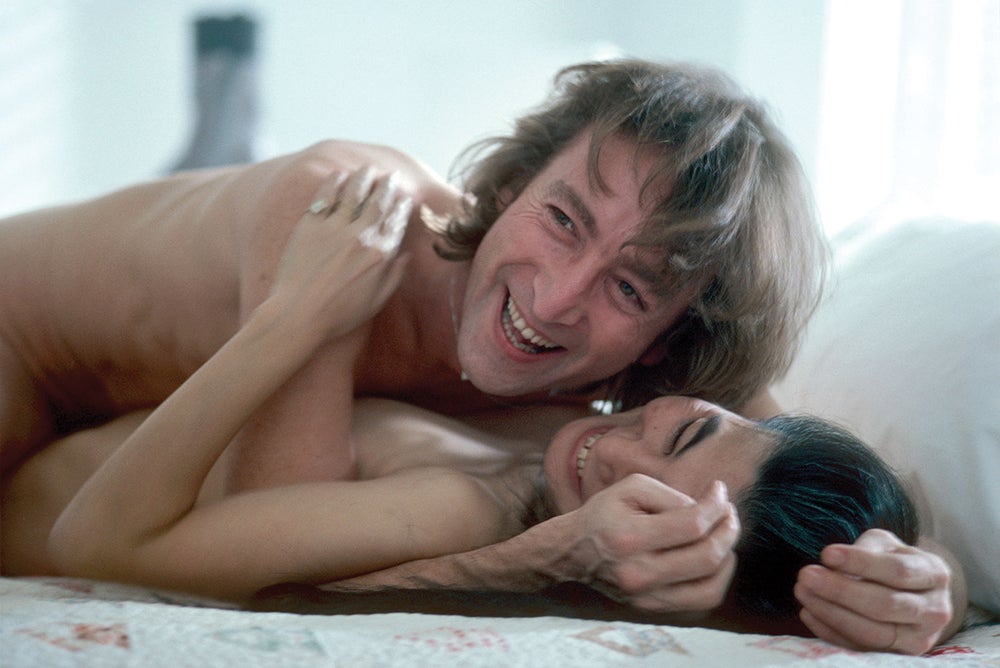 ohn Lennon and Yoko Ono during the filming of a video to promote their new album, "Double Fantasy"
John Lennon and Yoko Ono
The photo-collecting scene seems to be in limbo these days. The prices commercial galleries ask for fine-art photography keep escalating, while few seem interested in taking on unknown or emerging artists. Low-cost alternatives such as Etsy offer photographic prints alongside homemade baubles or framed photos so bland they're reduced to decorators' placeholders. What's an aspiring collector to do? How does a relatively unknown photographer make a buck?
A happy medium can be found in cyberspace. Many online collecting websites now aim for the middle ground, with signed, high-quality prints at prices lower than you'd pay for a new lens. Whether you want to start a serious collection, populate your walls, or sell your own work, consider these online marketplaces.
Several sites included here offer artwork in other media, and they vary in the quantity and quality of their offerings. Most let you submit your work for possible inclusion. They keep prices low in part by forgoing tight editions, which are often encouraged by commercial galleries to inflate the value of prints. Several online galleries take a more democratic approach, offering editions in the dozens or hundreds, or even just "open."
The downside: You may find a lot of derivative work in these collections. We 
spotted plenty of facile, Maggie Taylor–inspired fairy-tale collages; tack-sharp retail spaces a la Andreas Gursky; and distressed, multi-panel Starn twins knockoffs. There are nudes with f-holes in their backs (roll over, Man Ray) and people with arms coming out of their eye sockets.
Shop carefully. Watch for the gems. Happy hunting!
ROCK PAPER PHOTO
For music buffs, Rock Paper Photo can't be beat as a place to buy original prints at affordable prices, with artists ranging from Death Cab for Cutie back to French Gypsy guitarist Django Reinhardt. Many shots are rarely seen, such as Allan Tannenbaum's candid of John Lennon and Yoko Ono, which starts at $150 for 8.5×11 prints, with signed 13×19 prints at $750. RPP's subjects are not all rockers: The rich Columbia Records archive, from which an 11×14 print costs $300, contains images of earlier stars from genres including classical and jazz. The site also has categories for celebrities, sports figures, and art and fashion personalities—so if you're a photographer who has access to the elite, upload 50 images and wait for curatorial approval. The site invites "guest curators" to pick faves from the archive, so you get rock-and-roll through the eyes of, say, Guns N' Roses guitarist Slash. Some selections are shown as a group, such as Remembering Lou Reed, a tribute to the late rocker; 11×14 silver prints of Reed by Mark Hanauer, Andrew Kent, and Steve Emberton go for $400 to $600. A new collection of unseen Beatles pictures by Henry Grossman includes 11x14s for $500. Our advice: Don't think twice and pick up an 11×14 black-and-white variation of Don Hunstein's cover shot for The Freewheelin' Bob Dylan for just $300.
SAATCHI ART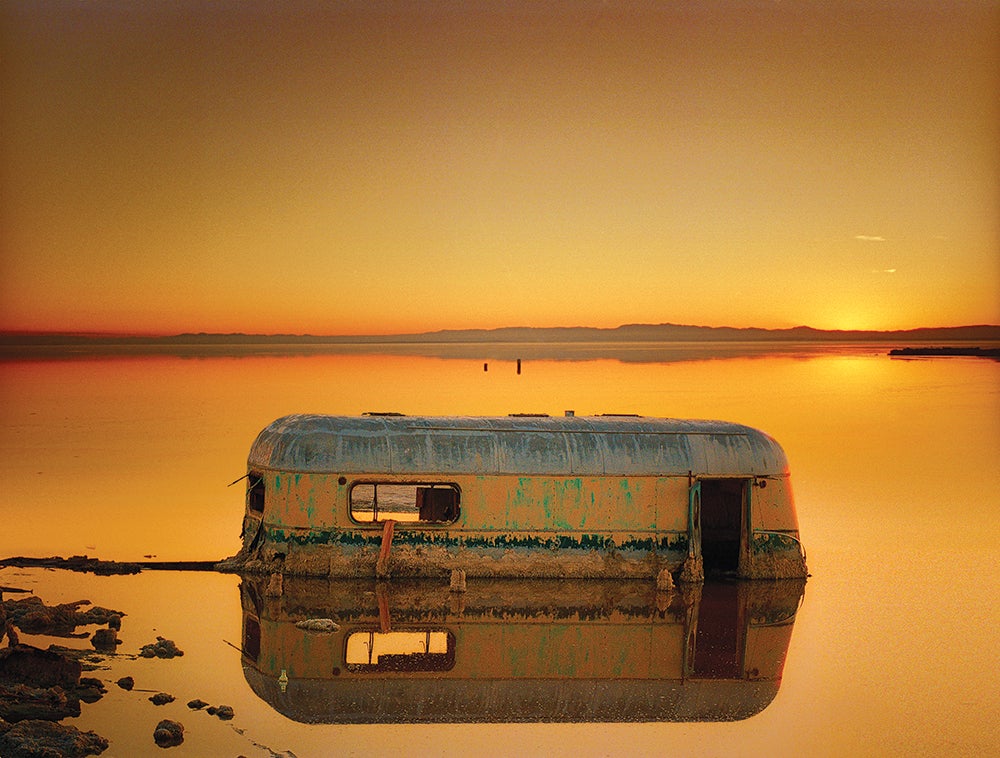 An online extension of the eponymous London gallery, Saatchi's site reflects that art world institution's broad take on contemporary work as well as its commitment to showing lesser-known artists. The site offers tens of thousands of photographic prints of all conceivable genres, from purely decorative to dark and gritty. There are one-click filters for style (from Dada to Folk), subjects (cats to culture), and location, as well as for size, orientation, and of course price, which is adjustable with a slider up to $25,000.
Click "View original in a room" and you'll see the print you're interested in hanging above a sofa next to a potted plant and a walking figure. Mouse over dimensions, if the print is available in different sizes, and its proportions change relative to the room. While a so-called original may be pricey, you can often get it at smaller sizes for a song. Ed Freeman's "Sunken Bus, Bombay Beach, CA" sells for $3,500 as a 40×53 original C-print; the same image goes for $113 at 12×16. There are lots of good pieces in the $300 to $400 range from an eclectic group of artists. Interested in becoming one of them? Fill out an online form and upload examples of your work; if you're accepted you get an exceptionally high 70 percent of your price, with no contract or exclusivity. Saatchi can even do the printing for you.
ARTSPACE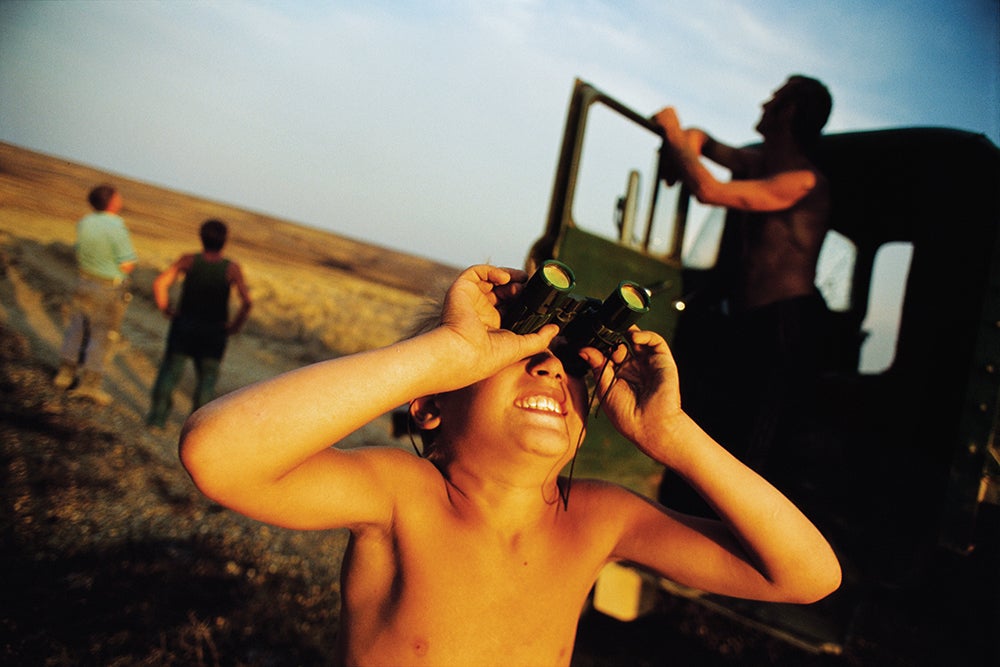 You'll spot a lot of artistic brand names on this site, where out of nearly 4,500 works for sale, about a third are photos. Set the medium to photography and click the price slider to a maximum of $500, and you get about 300 images to choose from. Artspace offers special editions of work by big-idea photographers such as Matthew Pillsbury (an 8×10 for $500, from an edition of 40), Ross Bleckner (a 12×17 for $250, from an edition of 250), and David Levinthal, whose 12×17 prints go for just $300, from editions of 75 (though at least some of these are apparently approved 
copies from his big Polaroids). It's not uncommon here to find as few as one image from a given well-known photographer. (Unknown photographers need not apply to Artspace.)
The site also offers good deals outside its own editions, some in partnership with galleries and book publishers, such as a $500 12×16 digital C-print (edition of 50) by Magnum photographer Jonas Bendikson from his great series on the remains of the Soviet Union. Fork out a few hundred dollars more and the horizons expand: We found a nice 11×19 silver print by Sally Gall, from an Aperture-sponsored edition of 15, going for $900. One of our favorite Artspace offerings is a series of contact sheets from famous Magnum photographers, enlarged to 16×20 with all their original grease-pencil markings on them. These include an Eve Arnold roll from shooting on the set of The Misfits (with Marilyn Monroe and Clark Gable), Brigitte Bardot doing Philippe Halsman's famous "jump," and James Dean just looking cool for Dennis Stock. Get your favorite for $350.
CIRCUIT GALLERY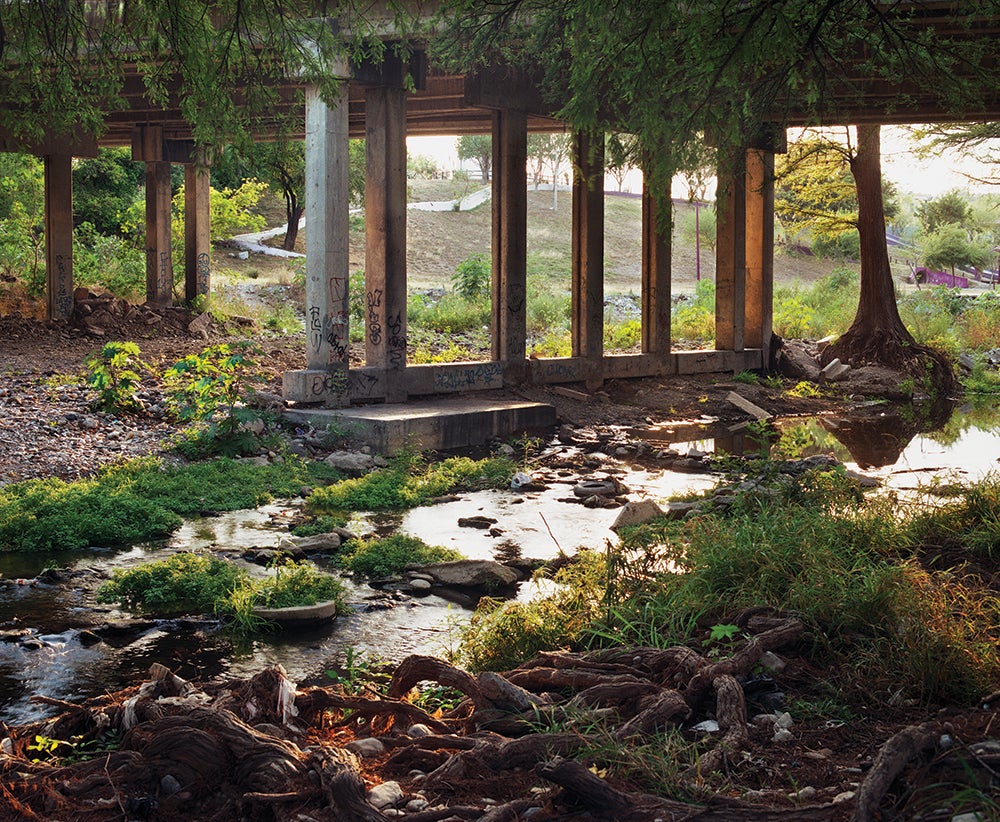 Circuit Gallery is a brick-and-mortar art and photo showcase based in Toronto, but that real-world space is just an anchor of sorts for an impressive online gallery of photographs and other works on paper. While Circuit's stable of photographers seems somewhat exclusive, its pricing isn't. Most photographers are asked, politely, to sell an 8×10 for $30, an 11×14 for $60, or a 16×20 for $120, in editions of up to 500. The gallery takes 50 percent, sometimes even less depending on print specs.
When browsing, set the price at $120 and you get a nice if narrow selection of prints to choose from, most of them pigment inkjet prints. Print sizes increase and editions become more exclusive at higher prices. Click $121–$200 and you get another highly varied group of prints that are larger (up to 16×20), though some of these are also available in smaller, cheaper sizes. Spend $500 or more and you get work by photographers who want a higher price but may be offering a bigger print or a smaller edition. Alejandro Cartagena's "Untitled Lost River #6," from his Suburbia Mexicana Project, sells for $1,150 for a 20×16 in an edition of ten. There are pictures here by bigger names—such as images by Donald Weber of the VII photo agency, from his haunting Interrogations series—starting at $3,000. For artists who submit and are accepted, Circuit offers an affordable inkjet printing service. Editions 
on the site are exclusive to Circuit, but artists can show at, and affiliate with, other physical galleries. The important thing, says a Circuit spokesperson, is to make ownership of real art possible for "people who have graduated from posters."
20X200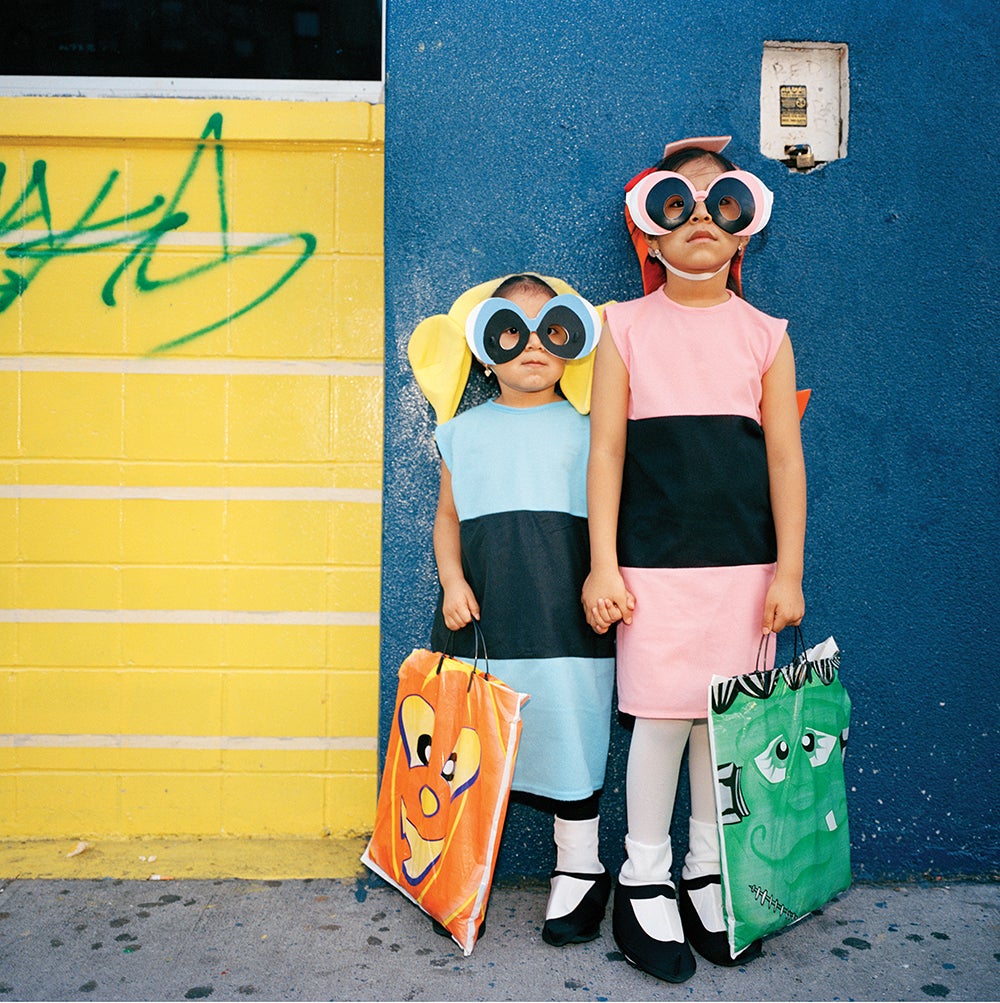 Gallery owner Jen Bekman has entered the online print scene with a website that, value-wise, blows all but Circuit out of the water. The site sells 8×10 prints for a mere $24, though a number of those have already sold out their large editions. Bigger names at 8×10 command $60. That price will get you a snowflake by the Starn twins or a 12-frame study of Fay the Weimeraner by William Wegman. (We'd pay the $120 for an 11×14 version.) Amy Stein's "Powerpuff Girls" (right) starts at $24 for 8×8 prints; you can get a 16×16 for $240 from an edition of 50.
The number of works by living and emerging 
photographers on 20×200 is smaller than it first appears because there are quite a lot of archival images. (Submissions apparently are not being accepted.) Though you'll find a dozen or so of Muybridge's Animal Locomotion studies available at different sizes and some nice NASA images, much of the archival work focuses on a few of the great women of documentary photography: 
Dorothea Lange, Marion Post Wolcott, and Berenice Abbott, all selling in pigment inkjet. Our choice for something substantial, contemporary, and likely to increase in value is a 16×16, Roger Ballen's "Culprit," the only one of his works on the site, from an edition of 50. In 2013, 20×200 suffered a bit of an online backlash due to fulfillment issues, which reportedly have been resolved. While the collection is relatively small, the site reflects Bekman's artistic taste—which, based on the number of already sold-out editions, is quite the commodity.
U GALLERY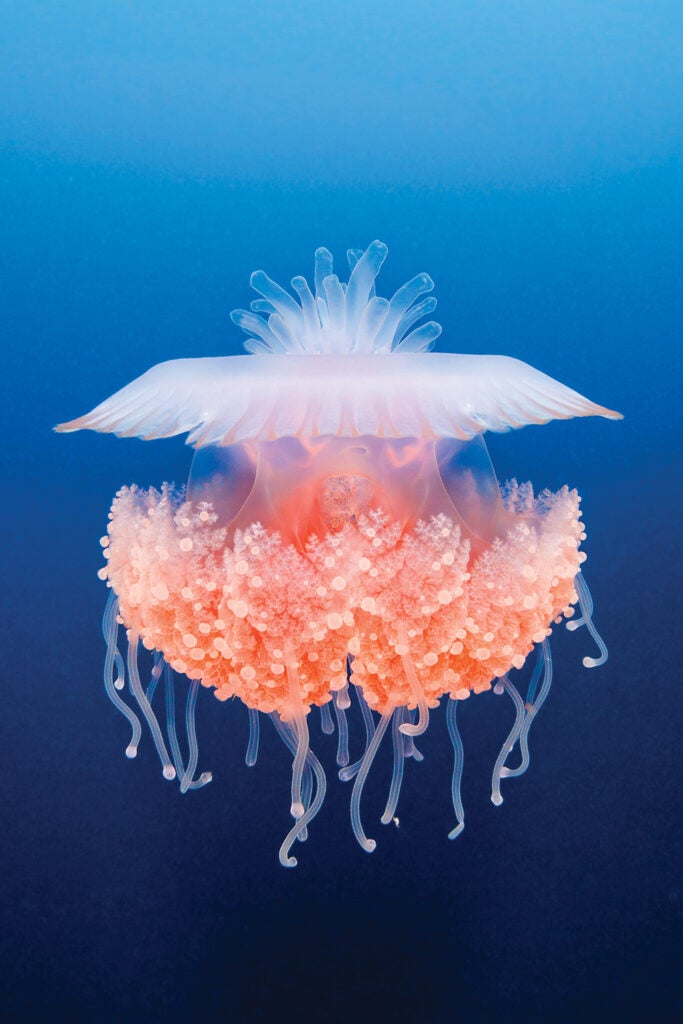 With a selection of around 1,500 photographs, UGallery makes a decided effort to contain print prices, and the work is good. Price controls even 
apply to some limited editions—one of only 10 available 16x20s might set you back just $300 or $400—but many prints are from open editions. Others fall in between, with edition sizes of 50 or 100. Chris Gug's "Alien" ranges from $375 for 16×24 prints to $475 for 24×36, from a total edition of 200.
Opt for a smaller print size, if one is available, and you could pay something between $100 and $200. Mark Elverson, one of UGallery's "top artists" (best sellers who get a little badge next to their pictures in the gallery view), does studies of colored swirling smoke that start at $175 for a 12×18. For a nice abstract like his, though, it might be worth spending the $400 for a 24×36.
While browsing, you can filter by size (XS to XL), price ($100 to $2,000+), or even palette, which you do by clicking a color swatch. 
UGallery's "virtual wall" button displays the image, at your selected size, on a wall behind a sofa, side table, and lamp; you change the wall and floor colors by clicking on swatches. A loupe feature on the site lets you scrutinize the image you're interested in. But if you get the picture on your real wall and decide within a week that it doesn't suit you or your decor, you can return it for a refund. UGallery's easygoing ways extend to photographers who sell on the site, with whom they split the proceeds 50-50 and don't require physical-gallery exclusivity. (Photographers apply online for a five-dollar fee.) UGallery can do the printing for you, but if you do it yourself, a proper-sized prepaid shipping box is mailed to you upon each sale. You just put your print in the box and drop it off at the nearest FedEx location.