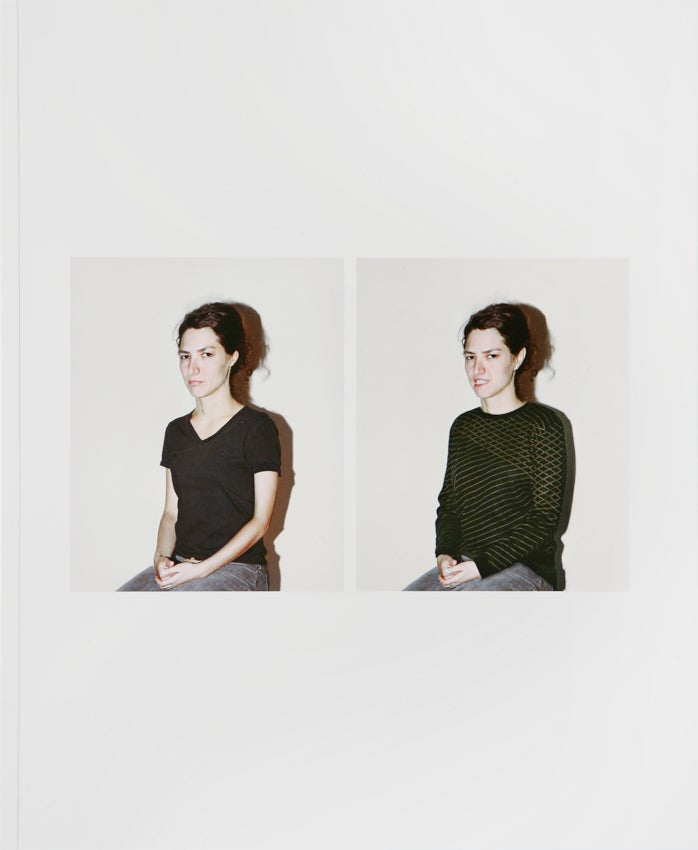 One of the more interesting books I saw this year was French photographer Grégoire Cheneau's Altered States. Actually, it wasn't initially the book that caught my eye, but rather prints of the images themselves, which were hanging on the wall at this year's Nofound Photo Fair in Paris. A quick look at these photographs will tell you that it's a series of portraits. Look too quickly, though, and you'll miss what's happening here: Cheneau has created composite images, put together from many shots (taken from different angles) of the same person. In fact, when I talked to Cheneau, he told me that in each image, there are pretty much no two body parts that come from the same photograph.
In effect, he's engineering digital Frankensteins, but the results don't immediately scream out that they're the product of careful manipulation—and, to my eyes at least, the resulting images can be downright unsettling. The people (or should we say "people"?) in these photos look very uncomfortable to say the least: there are no smiles here, just grimaces as the human body is contorted into physically impossible directions. The overall effect makes my skin crawl.
Cheneau has self-published Altered States, and the book has some real production value. Even though it was printed at a proper press, on thick paper, the price is a very reasonable 15 euro. It's not available yet on his website, but you can contact Cheneau directly or also try Paris-based bookstore Florence Loewy, which stocks the book. I'm not sure I can suggest this book as a cheery holiday gift, but it's well worth a look when you're ready for some bone-chilling photography.