Books: Walker Evans's American Photographs, Finally Back In Print
Did Walker Evans know, when he put the finishing touches on his seminal book American Photographs in 1938, that he'd...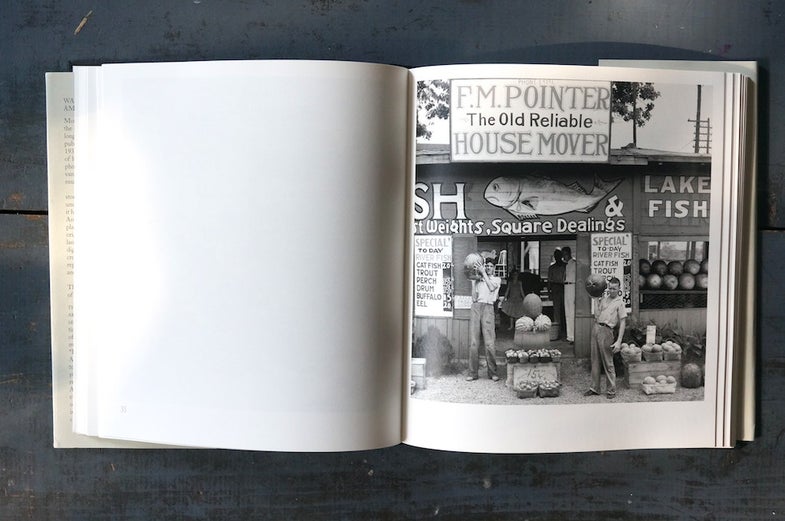 Did Walker Evans know, when he put the finishing touches on his seminal book American Photographs in 1938, that he'd just completed something that would go on to define the very notion of a photo book, in form and in content, for decades to come?
The answer being "yes" is not unlikely—at a time when books were an afterthought for many artists and photographers, Evans paid close attention to the details. He carefully selected the paper, cover material (a specific Bible cloth), typography, and most importantly, the sequential flow of the images. American Photographs was printed as the catalog to his 1938 MoMA show of the same name—the museum's first dedicated to the work of a single photographer—yet the book contained a smaller subset of the work that hung in New York. The plates were presented without titles or any accompanying text on the right-hand pages of the book, with the facing pages remaining blank. They were divided into two thematic sections, and directions for their consumption appeared on the inner jacket: "The reproductions presented in this book are intended to be looked at in their given sequence."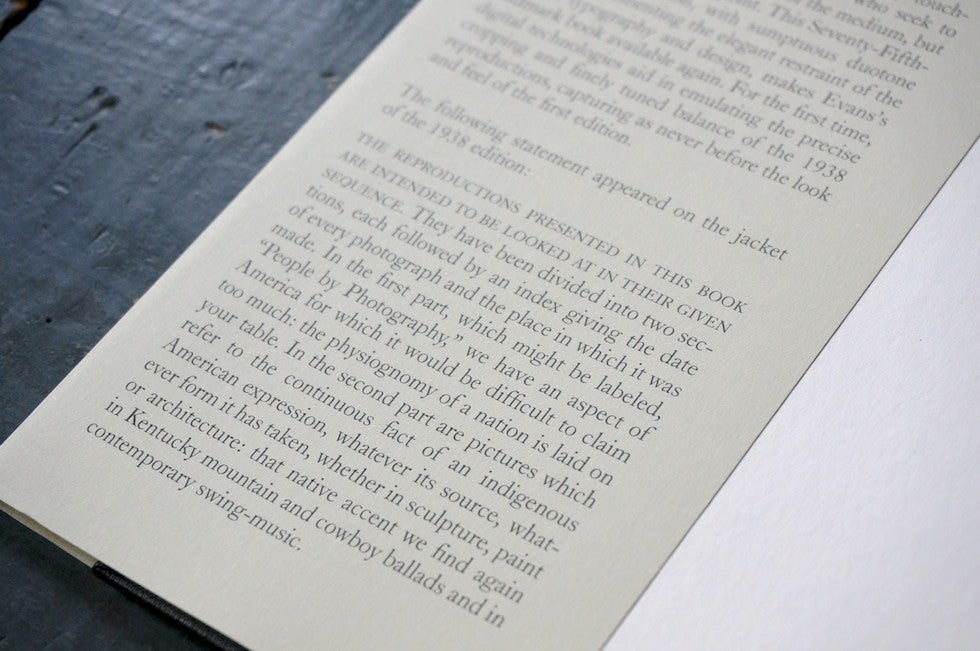 All of which may sound commonplace today, but in 1938, it was groundbreaking.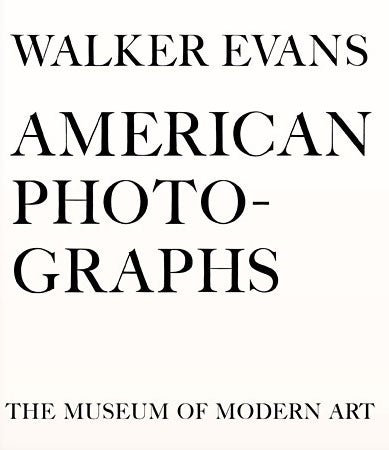 "Evans set out to make something really quite unique," says Jeff Ladd, whose Errata Editions published a study of American Photographs in 2011. "Even though the book doesn't look all that different to us now, it tried to make photography into poetry. Instead of just pictures that you're looking at and recognizing, he was trying to create this greater metaphor."
Errata's "Books on Books" series reproduces rare or out-of-print books along with essays that place the work in historical context. But they're not reprints—the books are presented in their first editions, with each page photographed exactly as in the original edition. The goal is to make important books that are either too rare or too expensive accessible for further study, always with the full permission of the original photographer.
And for Ladd, American Photographs was a natural, fit for the project. The most recent official edition was published in 1988, on the work's 50th anniversary, and has long been out of print. Prior to that, only two other editions had been printed (one by MoMA in 1962, on the work's 25th anniversary, and another in paperback form in 1975. Both were printed with alternate covers, typography, and overall presentation).
"You'd be hard pressed to find many photographers of the documentary style that wouldn't reference American Photographs as an important book," Ladd says. "So It's a little shocking that one of the most important photo books in the world had been out of print at this point for 20 years."
But now, in association with their 75th-anniversary exhibition of American Photographs, the Museum of Modern Art has published a new edition, taking great care to match all of Evans's original attention to detail. The cover, typography, sequencing, and accompanying texts (save for an additional essay on the restoration of the new volume) are presented exactly as they were in 1938. It's also the first edition of the book to be produced in the era of digital publishing. Evans was not an obsessive or meticulous keeper of his own archive; many of the negatives for the works that appeared in American Photographs were physically cropped or otherwise altered, and over the course of 75 years, the exhibitions original prints have scattered or begun to deteriorate. For MoMA's new edition, several images are presented as seamless composites of multiple negatives in prints, pieced together to match the exact presentation of the originals.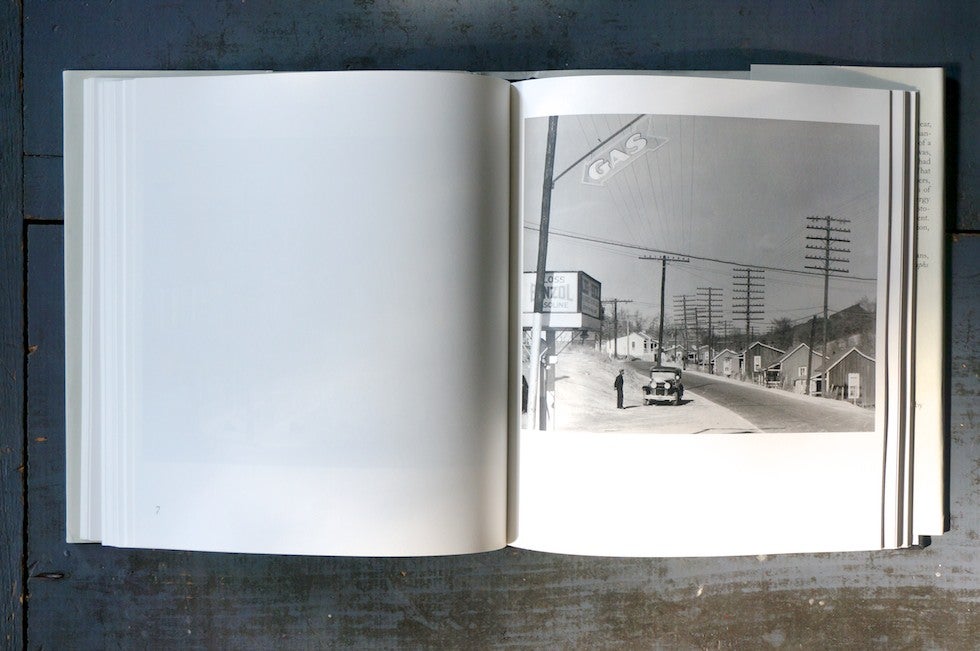 Holding this book in your hands, its amazing to think that it is 75 years old. It feels distinctively modern, and its influence on the other great photo books of the 20th century is unmistakable. Robert Frank's The Americans, first published in 1958, mirrors Evans's presentation closely.
"[American Photographs] wasn't just about the individual pictures," says Ladd. "I think that's the one thing that a lot of photographers who came to this book in the 1950s and '60s really responded to. It used the language of photography they were familiar with, but it was something that spoke to them in a matter that few books had."
And now it's back in print, beautifully restored, for $35
"As a guy who taught photography for 12 years, I'm very happy the new edition came out," Ladd says. "It's an important book that students should be able to see."