The Best Things We Saw at PHOTOFAIRS San Francisco
Six exhibitions that blew us away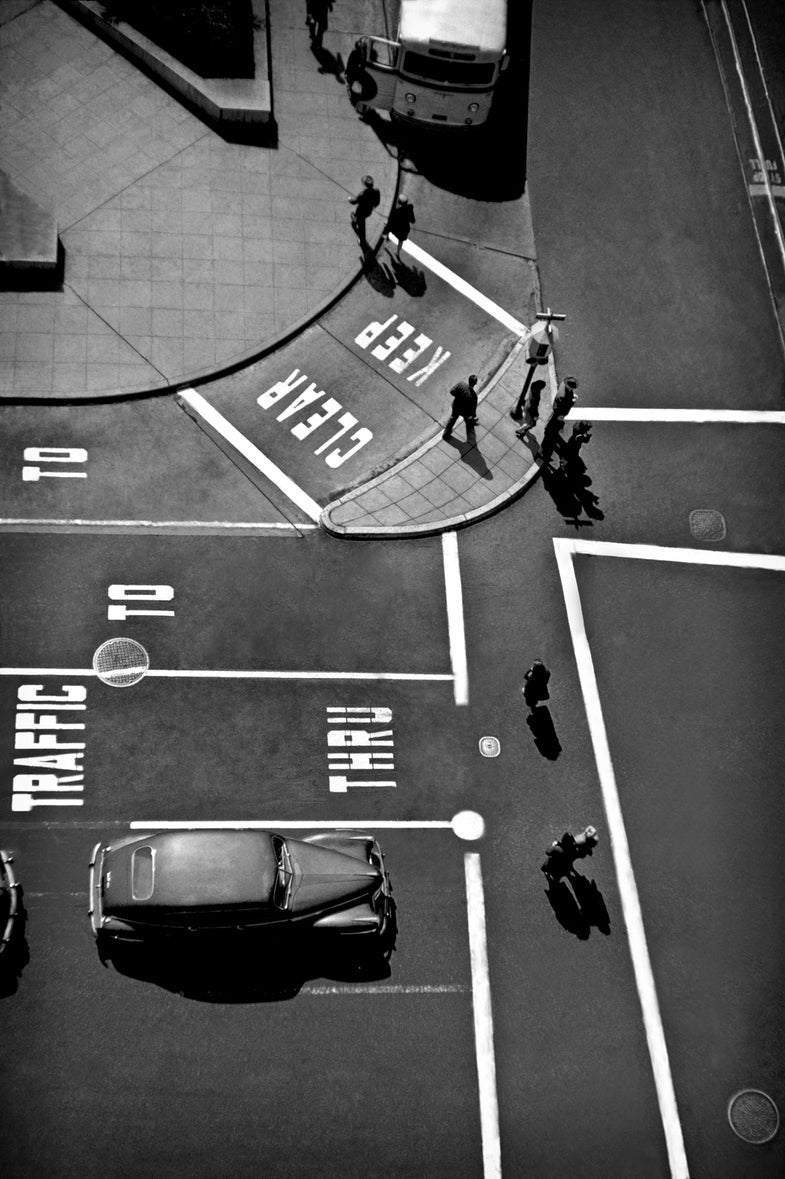 Housed in a pavilion overlooking the San Francisco Bay and the Golden Gate Bridge, PHOTOFAIRS San Francisco, a new fair from Scott Gray and Sandy Angus of the World Photography Organisation, introduced 11,000 visitors on Jan. 27–29 to an international group of artists and galleries representing 14 countries from around the world.
Some exciting work could be found at galleries—Rubber Factory, East Wing, Elipsis Projects, and Pan-View Gallery—that were exhibiting in the United States for the first time. Other highlights came in the exhibition Insights: New Approaches to Photography Since 2000, curated by PHOTOFAIRS Artistic Director Alexander Montague-Sparey and Allie Haeusslein, the associate director of Pier 24 Photography. The exhibition focused on artists that, according to an introductory text, "hark back to the very essence of the medium, by creating new rules within which to operate," frequently combining photographic techniques with those of painting, sculpture, video and installation art.
"I love the idea that contemporary photography doesn't necessarily mean digital photography," said PHOTOFAIRS Artistic Director Alexander Montague-Sparey.
Meghann Riepenhoff, one of the artists featured below, said that innovation isn't just crucial to photography's evolution, it's been a hallmark of the medium from the very beginning.
"In reinventing older technologies, and using them in ways we haven't seen before, we also can speak to the alchemical, magical nature of photography," Riepenhoff said. "Experimenting and changing the protocol of an established method reminds us of the unknown, which can be both uncomfortable and exhilarating. Taking on a set of materials and upending the expected result elicits wonder and awe, which is an association with photography since its earliest days."
These are six of the best things we saw on view at PHOTOFAIRS.
Fred Lyon
Fred Lyon, a nonagenarian and fourth-generation San Franciscan, is the quintessential photographer of the Golden City. Simply put, no one's been doing it as long or as well.
His black-and-white photos at Peter Fetterman Gallery, taken in the 1940s and '50s, are gorgeous, film noir-style love letters to his hometown. In "Foggy Night," a couple, guided by a flashlight, walk down a hazy, sloping street. "Post & Powell," an aerial shot of an intersection, presents a fascinating geometry of people, vehicles, and pavement markings. In "Huntington Hotel," the building emerges from the fog as a luminescent monolith, romantic and mysterious all at once.
If you haven't fallen in love with San Francisco on your own, Lyon's photos will seal the deal.
Alejandro Guijjaro
Alejandro Guijarro's work has long concerned the relationship between photography and reality. So when a physicist told him that math, not photography, was the only way to faithfully illustrate the world, he was intrigued.
Following the physicist's advice, the Spanish photographer visited the department of theoretical physics at Oxford University, and became transfixed by the mathematical equations he found scribbled on the chalkboards there. The trip inspired him to create his series, Momentum, which was on view with Tristan Hoare gallery and is a series that seeks to bridge the gap between science and art.
"I was indeed intrigued about how two different minds—that of the artist and that of the scientist—working on opposed modes of thinking could get to similar aesthetic results," Guijarro said via email. "I was fascinated to find connections between images that in theory are poles apart."
Guijarro visited the world's leading institutions of math and physics, taking photos of the blackboards that are printed precisely to scale. The jumbles of numbers, letters and lines are expressions of quantum mechanics, and while they surely look like gobbledygook to the lay viewer, they have a peculiar power nonetheless.
"These blackboards have a very specific meaning in the labs where I photographed them," he said. "When you change their scientific context into the gallery space framework, their meaning evolves and the viewer is invited to wonder about an infinite number of possibilities."
Joakim Cortis and Adrian Sonderegger
Joakim Cortis and Adrian Sonderegger's series, ICONS, on display at Dubai-based East Wing gallery, creates some of the most iconic photographs of all time, but with a slight twist. They're made in miniature, and Cortis and Sonderegger's images intentionally reveal their studio and the craft that went into their production of the photographs. It's a clever concept that slyly calls into question the veracity of documentary photography itself.
Paul Fusco
In 1968, after Robert Kennedy was killed, a train carried his body from New York to Washington, D.C. for burial. Paul Fusco was on board that train, and throughout the voyage he took photos of people who'd gathered along the tracks to pay their respects. RFK Funeral Train, on display at Danziger Gallery, is a remarkable documentary achievement, and an evergreen portrait of a wide swath of American culture united in mourning. Still, at a moment when America is so highly divided, it has special resonance today.
Jordan Sullivan
At Rubber Factory, L.A.-based writer and artist Jordan Sullivan debuted a new work, Night Finds You, comprising a series of overlapping, ethereal landscapes printed on translucent silk fabrics hung from the ceiling.
"I wanted to create a photograph that was sculptural, an image you can see through, and an installation that would allow the viewer to see multiple images and spatial elements at once from different angles, rather than images side by side on a wall," Sullivan said via email.
He made these photos of plants, vanishing light, and "blue hours," at night in Death Valley. They were shot through painted transparencies, he said, in order to distort the light and color.
"The silk is extremely lightweight, so it moves if a gust of wind comes through the space or if someone passes by the piece," he said. "The images are alive in a sense. They are rarely completely still. The overall effect is meant to replicate the feeling of moving through a landscape, in this case a desert at night."
Meghann Riepenhoff
The camera-less cyanotypes in Meghann Riepenhoff's series, Littoral Drift, are, she said, "intentionally made to be like living things that record time."
To create them, she coats paper with cyanotype, dries it, boxes it, then brings it to landscapes all around the world, where the elements make their mark. They are only partially photochemically processed, so the chemistry continues to respond to the environment over time. The darker areas tend to lighten during the day, she said, and then return to darkness at night. Some works grow salt formations or rust.
Riepenhoff occasionally re-photographs the works as they change, and displays the progressive images as polyptychs.
"Perhaps where the fugitive cyanotypes are analogies for a terrifyingly fleeting and beautiful existence," she said. The process of re-photographing them is a metaphor for the incorporation and mediation of photography in the contemporary human experience."