Best Photography Exhibitions of Winter 2017
10 photography shows that shouldn't be missed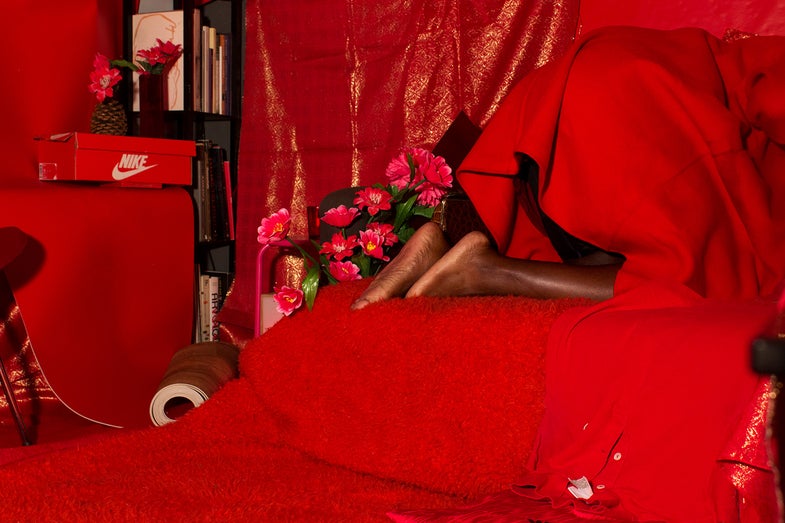 Photographers and curators have long been interested in capturing political and social issues and often create series and exhibitions based on the desire to uphold human rights. As a new presidential administration is upon us, many winter-time exhibitions have an eye towards the issues on the minds of many.
Whose Streets? Our Streets!: 1980-2000 | Bronx Documentary Center, Bronx, NY | Through March 5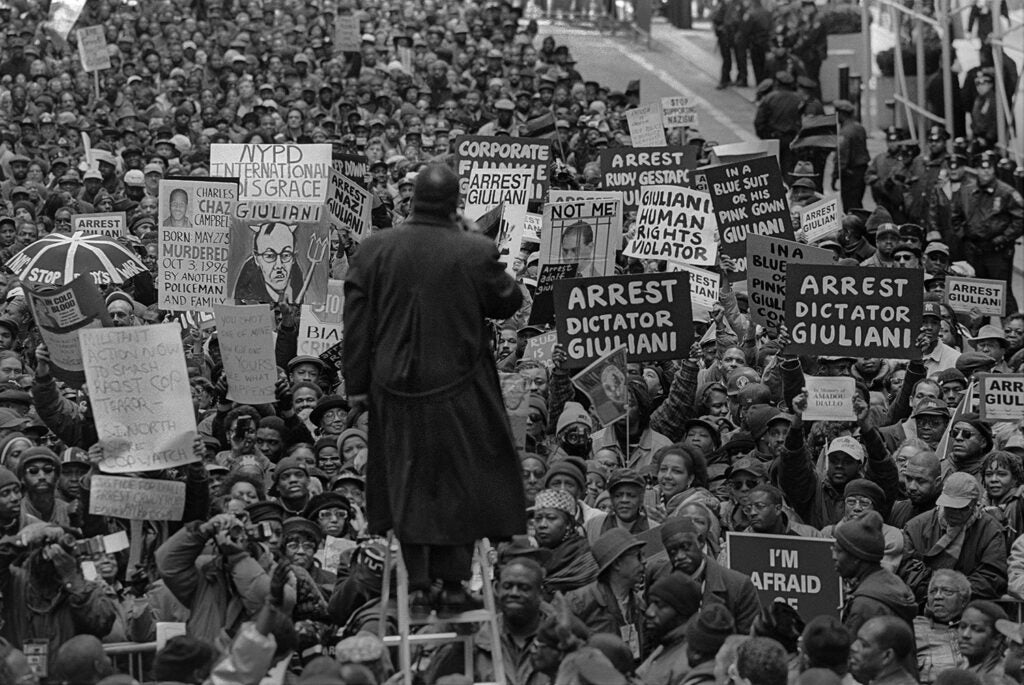 While the exhibition's title is a common cry at contemporary protests, this group show featuring 38 photojournalists is based on the protests occurring between 1980 and 2000 on the streets of New York City. Thousands are taking to the streets in today's equal rights movement and protesting against police brutality—but this show underlines that these issues are anything but new. Conceived of in 2014 by Meg Handler, former photo editor of The Village Voice, historian Tamar Carroll and Michael Kamber, founder of the Bronx Documentary Center, the exhibition follows a history of civil disobedience in NYC, covering race issues, the city's rapid gentrification and international politics.
Torrent Tea: Queer Space & Photographic Futures | Newspace Center for Photography, Portland, OR | Through Feb. 25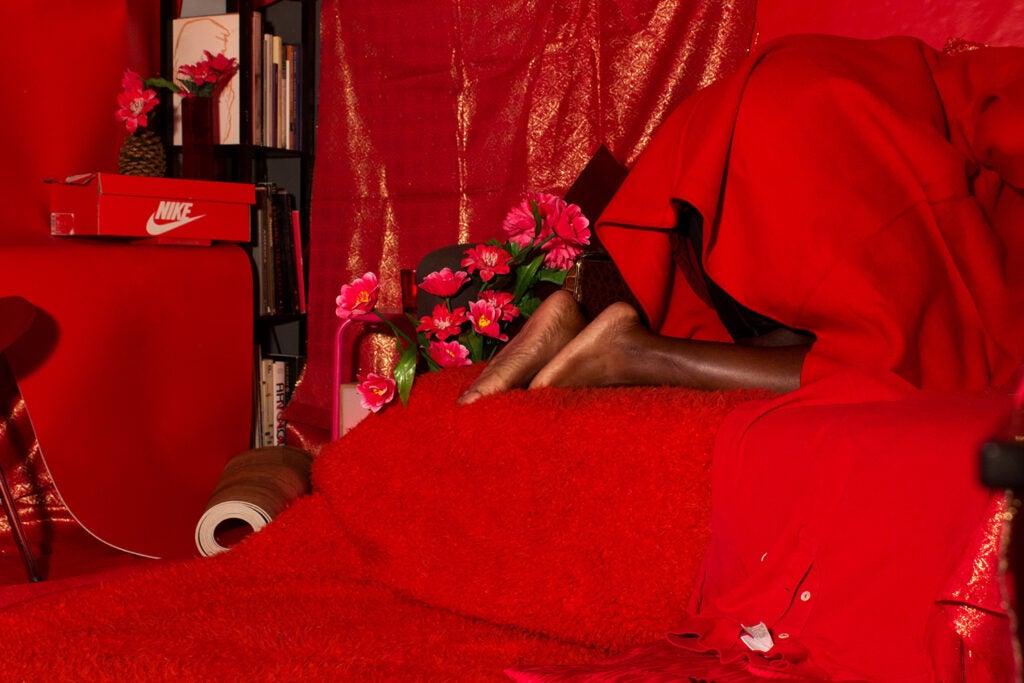 Featuring work by Texas Isaiah, E. Jane, Devin N. Morris and Rafia Santana, Torrent Tea explores how queer artists of color work within digital spaces to express and document their worlds. The images in this group exhibition, which are community-driven and appear tailor made for social media, seek to depict scenes of joy and sexuality that transition away from a collective gaze, that is and has been, traditionally white and male. The exhibiting artists have taken the digital space as their institution of choice for facilitating this collective experience.
Provoke: Photography in Japan Between Protest and Performance, 1960-75 | Art Institute of Chicago, Chicago, IL | January 28 through April 30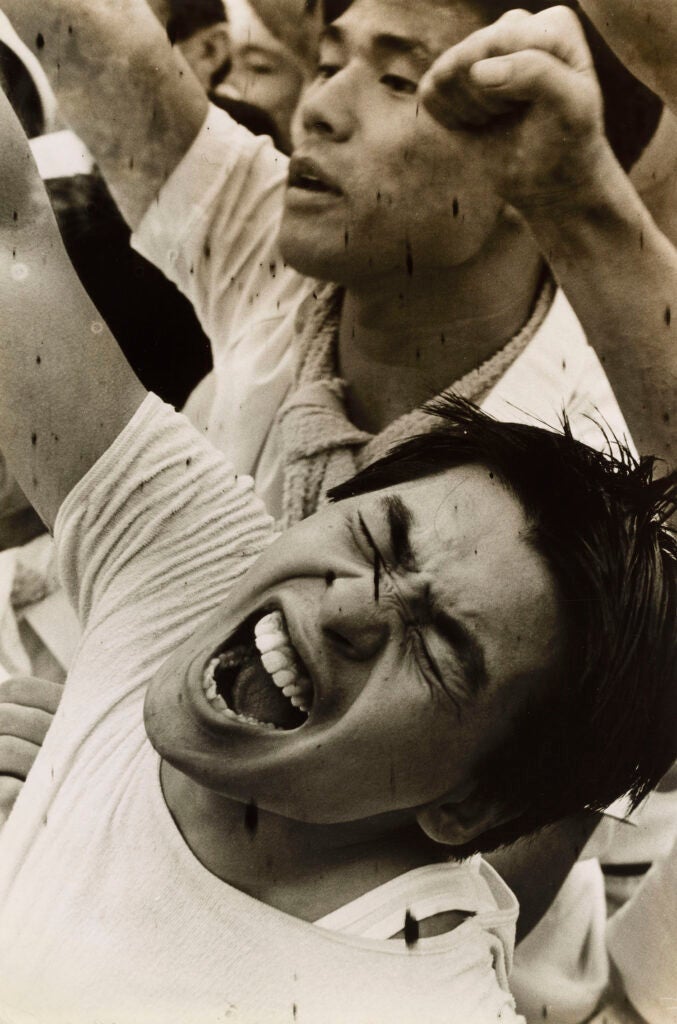 Not only are the images in this exhibit figuratively provocative, but the literal context in which they come together exists too: Provoke is also the name of a Japanese magazine. Though only existing over the span of nine months in 1968-69 and three issues, the publication stirred recognition for its art photography and cultural criticism. Featuring the work of Daidô Moriyama, Takuma Nakahira, Takahiko Okada, Yutaka Takanashi and Kôji Taki, many of whom are now internationally known, Provoke also became the word inspiring a cultural movement in Japan. This exhibition chronicles the publication's history as well as the way it shaped fine art photography and its connection to political dissent and performance art in Japan and around the world.
Special Installation: Rineke Dijkstra | National Gallery of Art, Washington, DC | Through July 16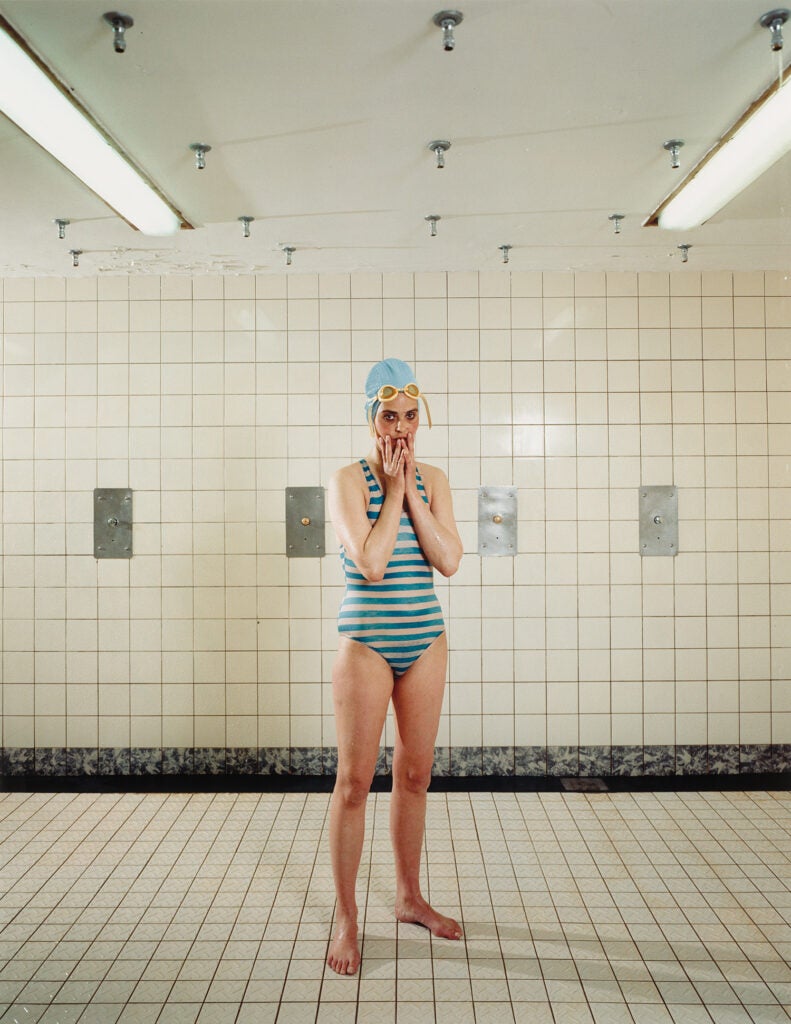 Though this is a small exhibit of the work of Dutch photographer Rineke Dijkstra, it is a seminal grouping of her large-scale portraiture made in the 1990s that has come to influence portrait photographers and the genre alike. Known for making portraits of people she meets on city streets or in parks, like Berlin's Tiergarten, Dijkstra has a way of connecting with strangers that brings out human nature in fine detail. Her subjects seem to unabashedly give everything to her camera as she makes images of them in front of simple backgrounds. Shot from a low perspective, the photographs give gravity to the individual, rendering each person she meets unique and worthy of regard.
Viviane Sassen: UMBRA | Museum of Contemporary Photography, Chicago, IL | January 26 through April 1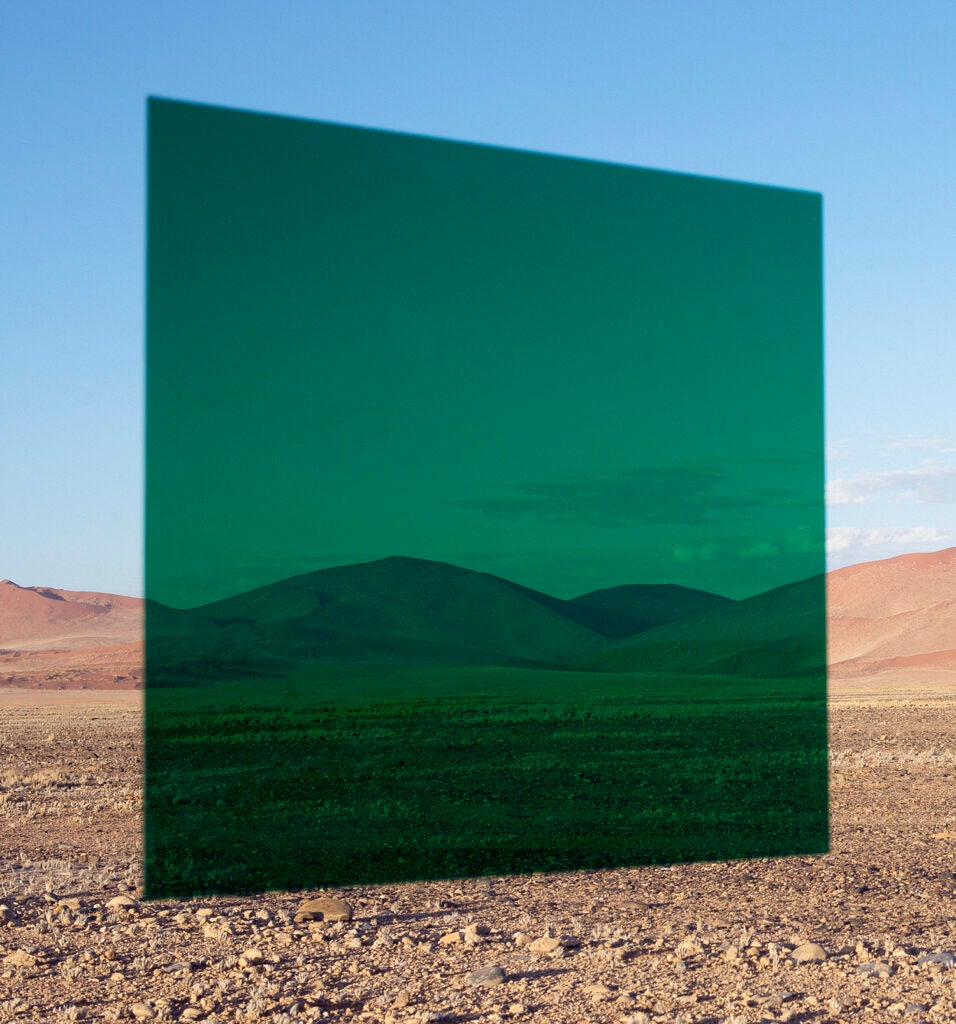 Paying homage to the ephemeral nature of the shadow, or umbra in Latin, Viviane Sassen entices viewers with a conceptual installation piece consisting of eight "chapters". Within the chapters, light and shadow become central to the narrative—themes that Dutch-born Sassen often uses within her fashion photography and landscape images. Her work is characterized by her way of partially obscuring figures in their environments and how she uses shadows as an integral subject to her compositions. In this exhibit, her images become further abstracted and are then brought back into context with the poetry of Maria Barnas, who wrote works to accompany the images.
Pieter Hugo: 1994 | Yossi Milo Gallery, New York, NY | January 26 through March 11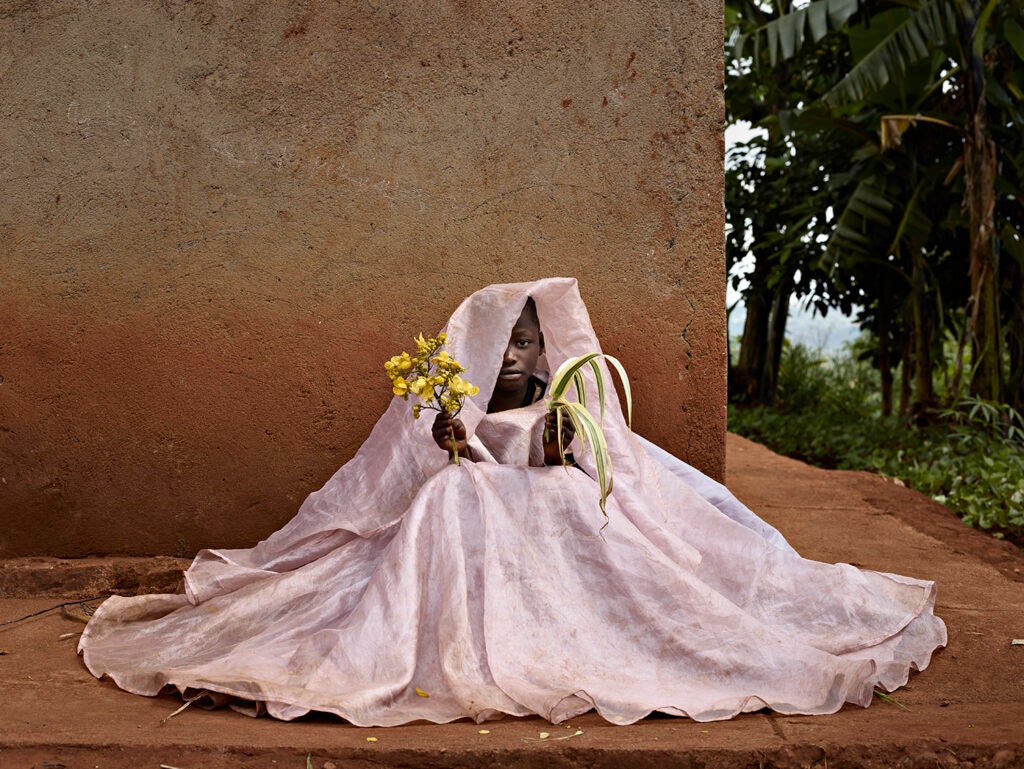 South African artist Pieter Hugo has long explored the people and landscapes of various African countries, especially as they relate to environmental degradation and human rights issues. For this series, which centers on the year 1994—the year marking the end of Apartheid in South Africa and the year the Rwandan genocide took place during which the Hutu government killed 500,000 to one million people of the Tutsi tribe—Hugo takes a look at the hope of the new generation in its portraits of children.
Paradise Road | The Southern, Charleston, SC | January 27 through February 26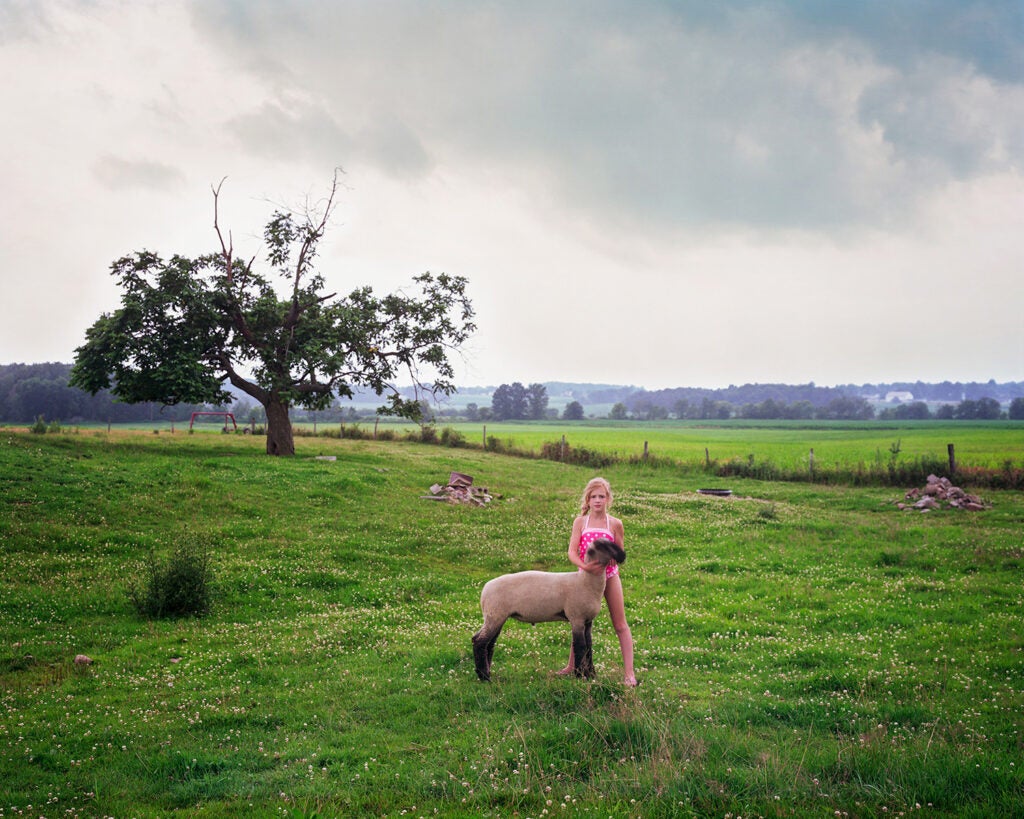 Looking at the meaning of the word, paradise, specifically in regard to its meaning for Americans, photographer Eliot Dudik went in search of every Paradise Road in the country and photographed what he found when he arrived at "paradise," as a new way to, "take the temperature of the country." The resulting images are as diverse geographically and culturally as the nation itself. To-date the artist has photographed over 90 of the 196 Paradise Roads currently in the country. Also on display concurrently in the gallery is Paradise Out-Front, an exhibit curated by Dudik in which he asked participating artists to interpret what paradise means to them. The exhibit includes images by Aline Smithson, Matt Eich, Mark Dorf and Ben Alper, among others.
Avedon in Texas: Selections from In the American West | Amon Carter Museum of American Art, Fort Worth, TX | February 25 through July 2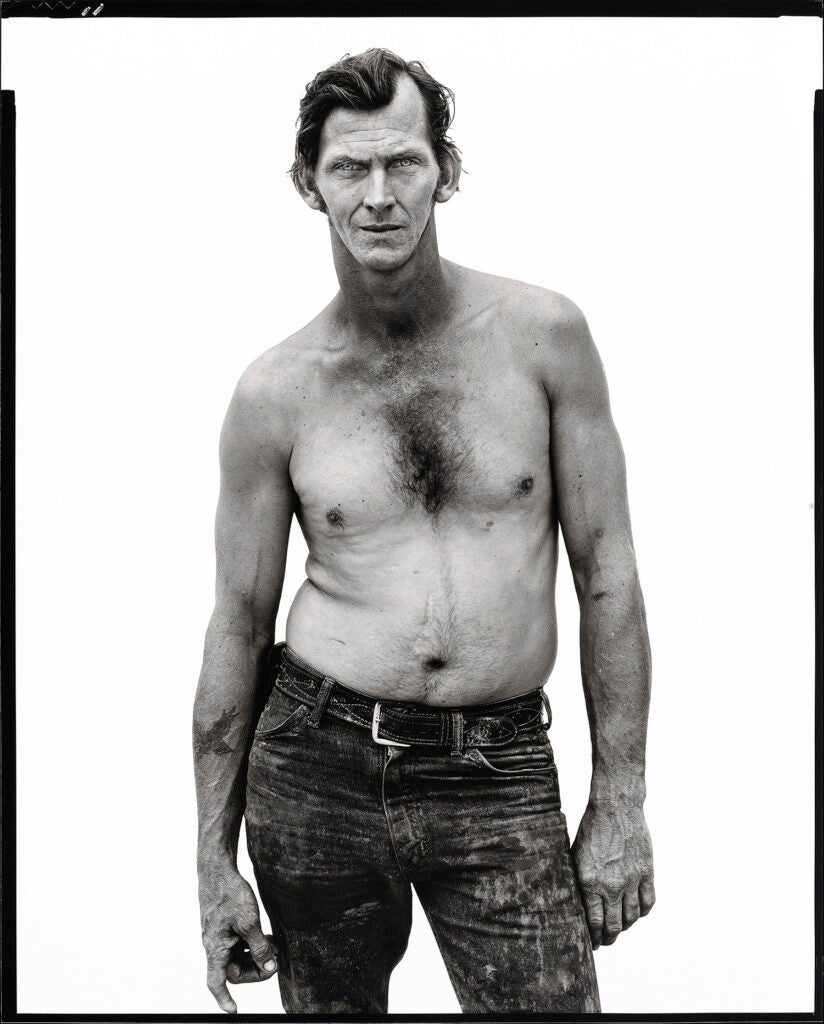 Richard Avedon, renowned New York fashion and portrait photographer, was commissioned by the Amon Carter Museum in 1978 to create a body of work depicting the American West. Originally exhibited in 1985, the portraits that resulted from the project show an unglamorous and rough side of the boom-and-bust economy that at the time was controversial. Oil rig workers, rattlesnake skinners and truckers pose in front of Avedon's signature white paper backdrop, creating an alternate vision of the west through people who, as the artist described, might "scare you to death until you acknowledge it as a part of yourself."
Sohei Nishino: Bricolage | Bryce Wolkowitz Gallery, New York, NY | Through March 4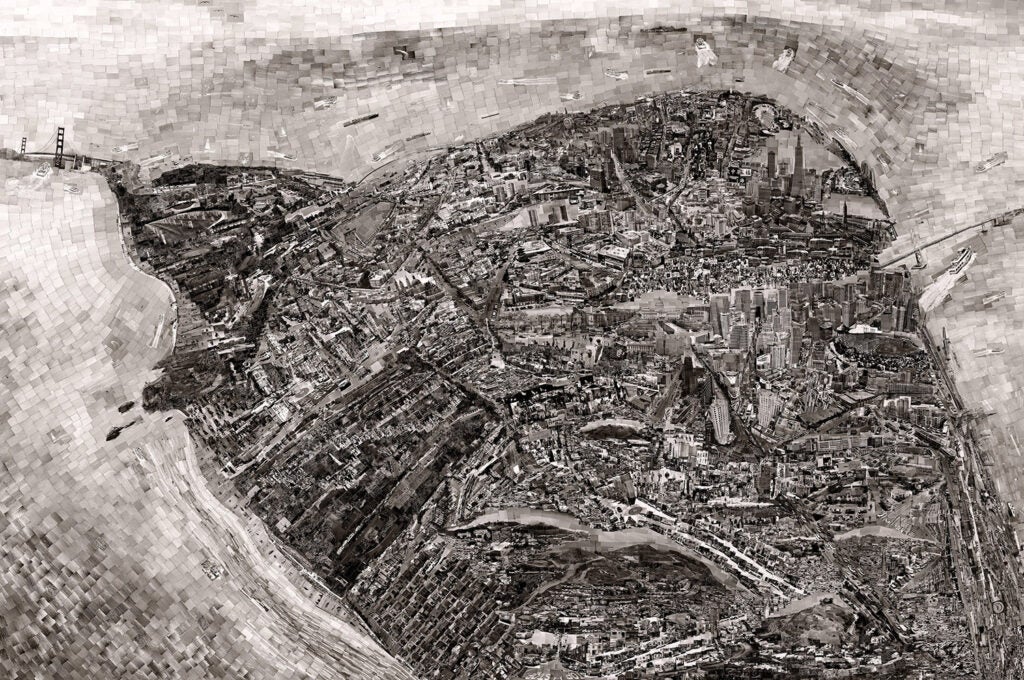 Japanese artist Sohei Nishino, whose work is concurrently on display in a solo show at SFMOMA, makes what he calls "diorama maps" of cities around the world. He constructs the large-scale images after spending a couple months living in the city and photographing it in 35mm film, from the ground and atop buildings. He then prints out contact sheets and collages images from those sheets to make a new map of the city. Using major landmarks as anchors, the cities on display in this exhibition—including Havana, Rio de Janeiro, Jerusalem, San Francisco, Berlin, Amsterdam, Tokyo, Shanghai, Istanbul and New Delhi—are an urban tapestry where perspective is warped into a kind of Cubist display. From far away, the black-and-white images (excluding the colorful faces of people celebrating Holi in New Delhi) look like relief maps. Whereas on their own the people, birds, cars, trains and buildings he documents are all typical photos we've seen, woven together they behave like a single organism—like a city.
"I Am King of the World": Photographs of Muhammad Ali by George Kalinsky | New-York Historical Society Museum and Library, New York, NY | Through March 26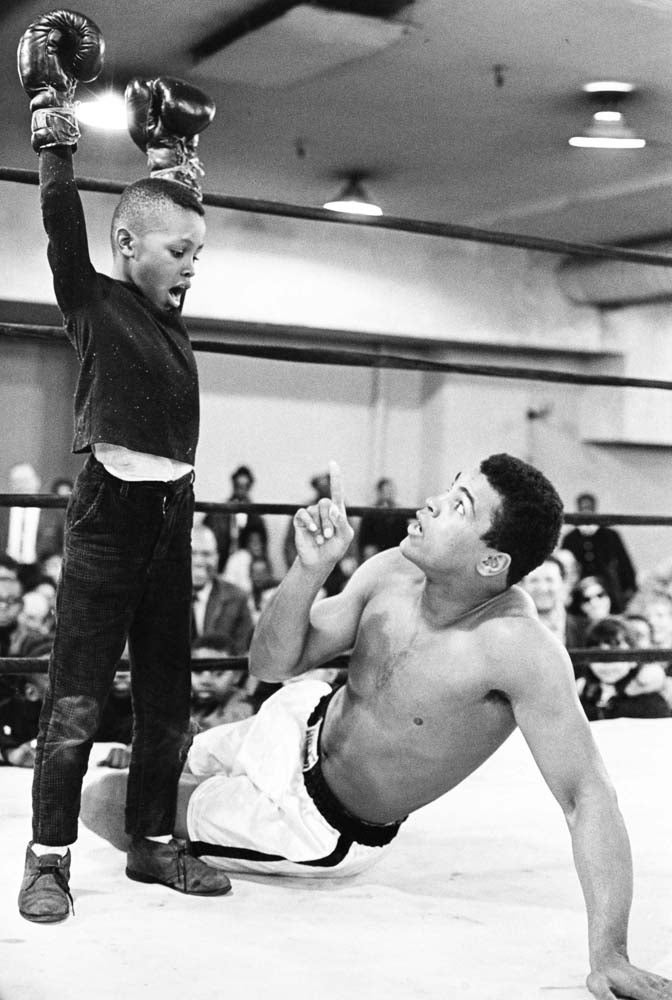 George Kalinsky once remarked that Muhammad Ali always thought of himself as an entertainer, a salesman and a fighter. Kalinsky, who has been the official photographer of Madison Square Garden since 1966, also saw a side of Ali that the boxer referred to in his memoir as "the soul of a butterfly." That sentiment is on display in these rich images of Ali in his natural element—fighting in the ring, but also being interviewed by reporters, horsing around the ring with children, and generally showing the warmer side of the legendary fighter whom Kalinsky concurrently describes as "the greatest peacemaker ever."