Best Photography Exhibitions of Fall 2016
10 photography shows that you don't want to miss this season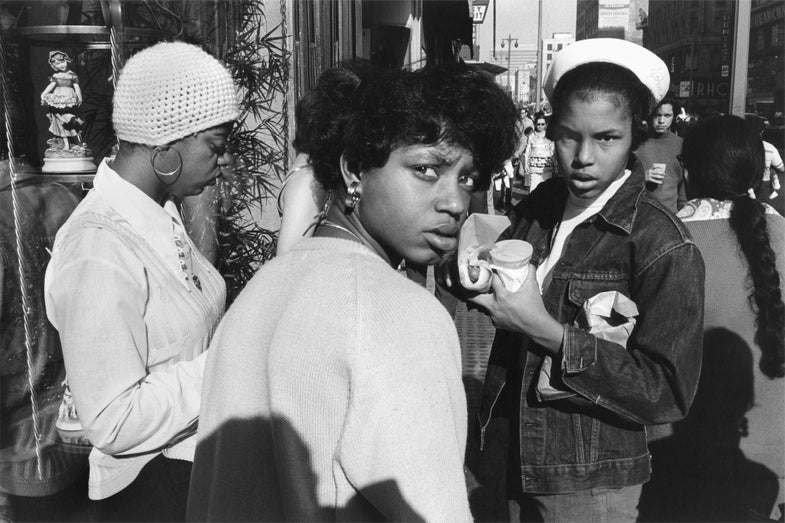 With the presidential election season nearly upon us, it is no coincidence that many of fall's photo exhibitions deal with themes of border issues and identity—whether constructed, conceptual, or actual. While many of this season's exhibits are intended to make the viewer question the medium, others celebrate the traditional aesthetic considerations of image-making and the passion for the art form.
Anthony Hernandez | San Francisco Museum of Modern Art, San Francisco, CA | Sept. 24 through Jan. 1, 2017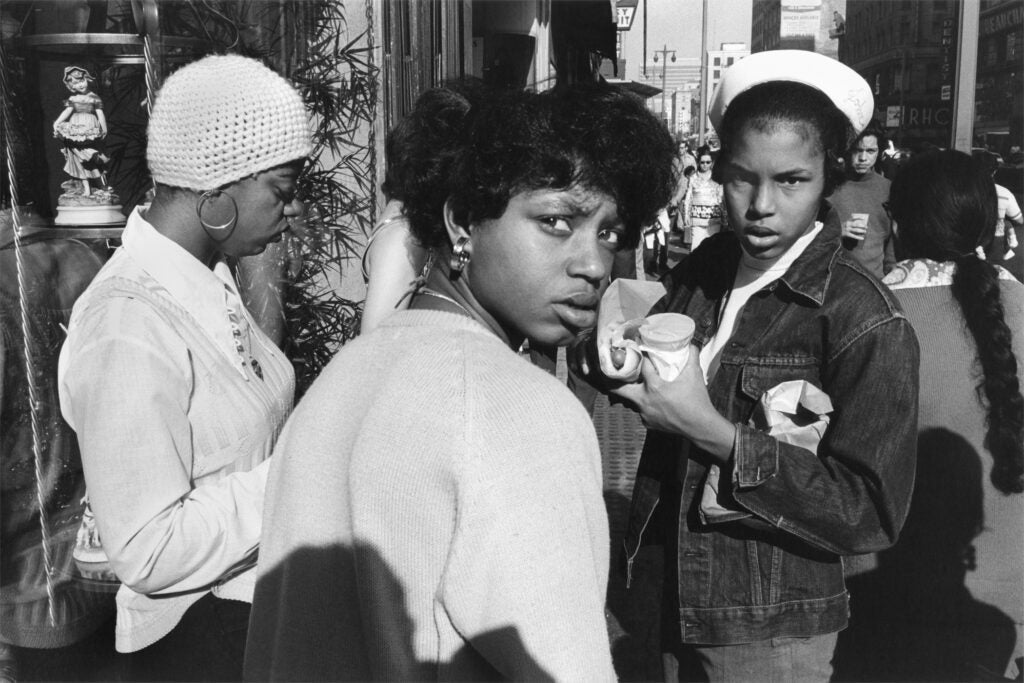 Marking the inaugural exhibition of SFMOMA's new Pritzker Center for Photography (the museum was closed for three years during expansion), this retrospective of the last 45 years of Anthony Hernandez's photography career includes 160 photographs, many of which are new or haven't been seen. Hernandez, who was born in Los Angeles to Mexican immigrant parents, has trained his lens on a variety of subjects, and in the process of developing his own unique street photography style, he has also shed light on Los Angeles social issues. His series include street photography focused on Downtown Los Angeles, Rodeo Drive and an acclaimed series, Landscapes for the Homeless, of vacant homeless encampments. The accompanying catalogue includes a preface by legendary photographer Robert Adams.
Ordinary Pictures | Walker Art Center, Minneapolis, MN | Through Oct. 2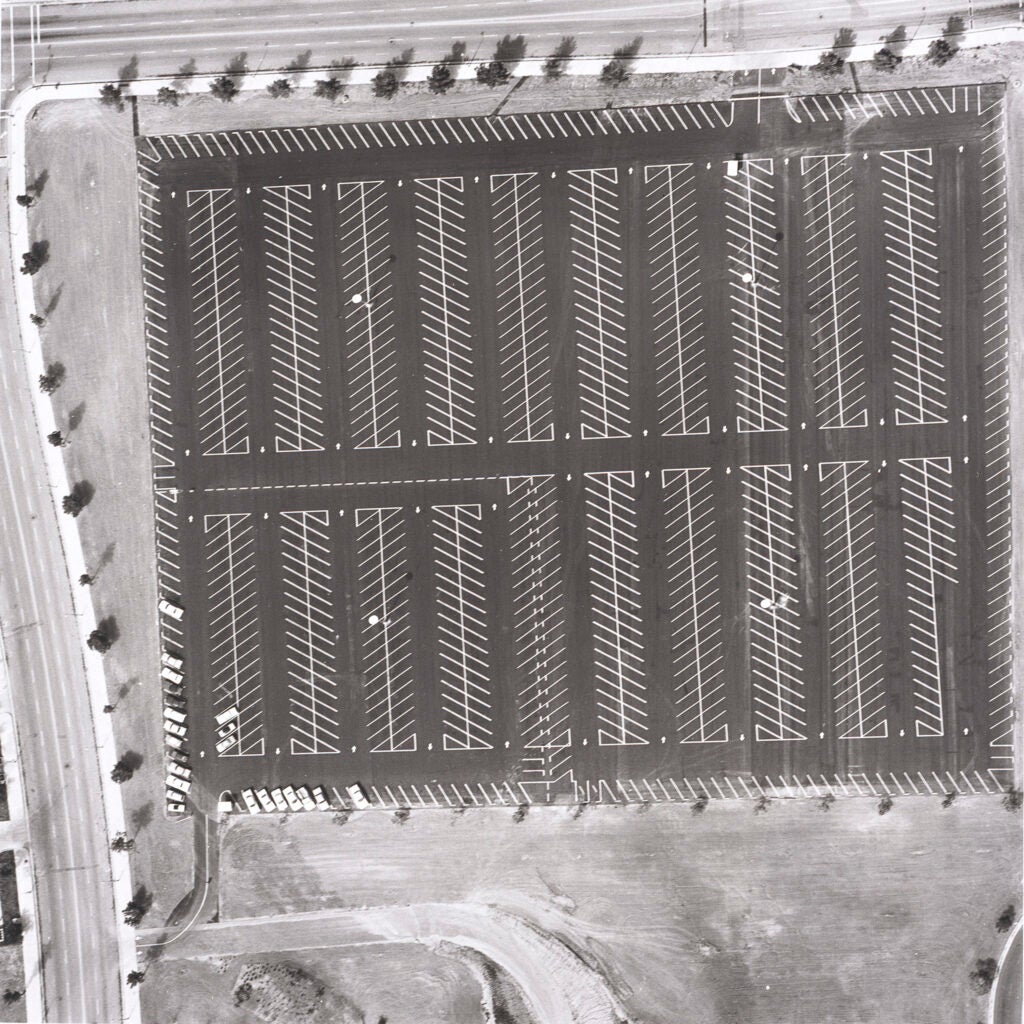 If you happen to be in Minneapolis, this is a group exhibition worth seeing before it closes. Covering photographic history and the emergence of the stock photograph, this exhibit connects the dots between art, the application of the photograph, and the reproduction of imagery through industrial means, and some 45 artists who have considered these subjects over the last 50 years. While some Pop artists use photography to react to consumer culture, Robert Heineken repurposes found magazine imagery to talk about the media's role in objectifying women, Richard Prince and Sarah Charlesworth of the Pictures Generation push the boundaries of image appropriation, Christopher Williams talks about means of image production and contemporary artist Lucas Blalock confuses subject and backdrop through Photoshop.
Zoe Leonard: In the Wake | Hauser & Wirth, New York, NY | Through Oct. 22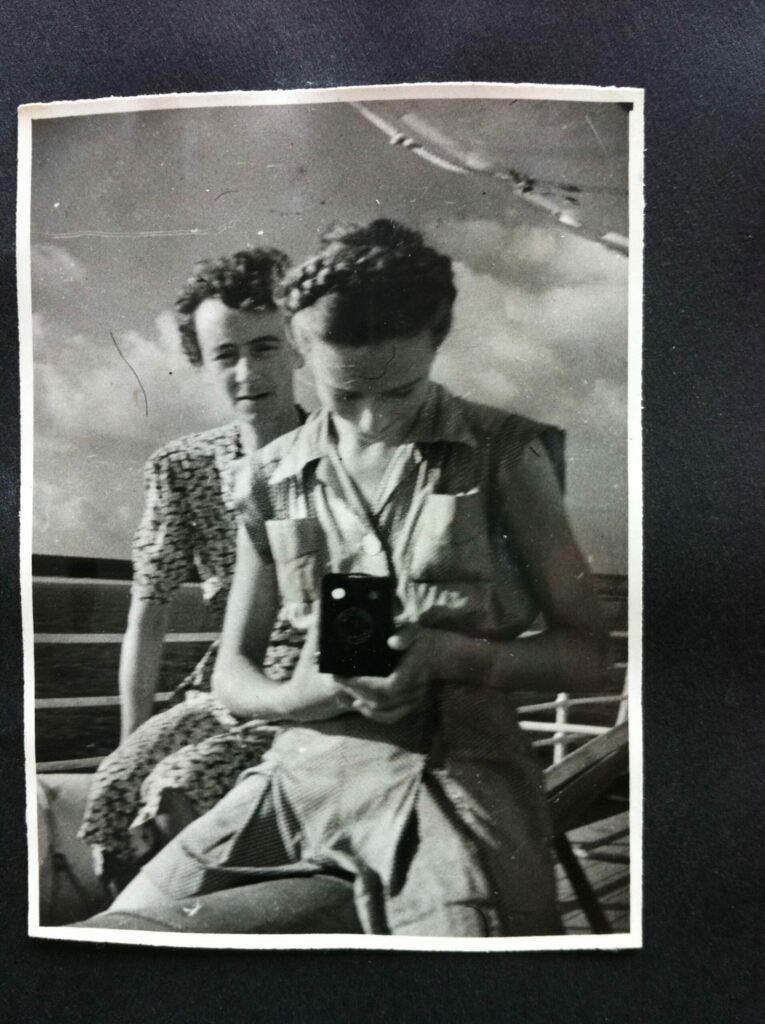 In this exhibition, Zoe Leonard, whose conceptual works often deal with organizing ways of seeing objects and cataloguing history, reflects on a very personal sentiment, described as "statelessness as both an individual experience and a shared social condition." Using old family photos, she recontextualizes the way they are experienced as objects by rephotographing them and reframing the originals, alluding to the displacement her mother's family experienced after fleeing Soviet-occupied Poland after World War II. Through three floors of the gallery, Leonard's family narrative unfolds—beginning with the various iterations of her old family photographs and then expanding to new images of pigeons over a New York skyline she took, presented as contact sheets. The exhibit also includes sculptural stackings of vintage how-to photography books, further indicating how the application of photography has changed throughout history.
Robert Polidori: Ecophilia / Chronostasis | Paul Kasmin Gallery, New York, NY | Through Oct. 15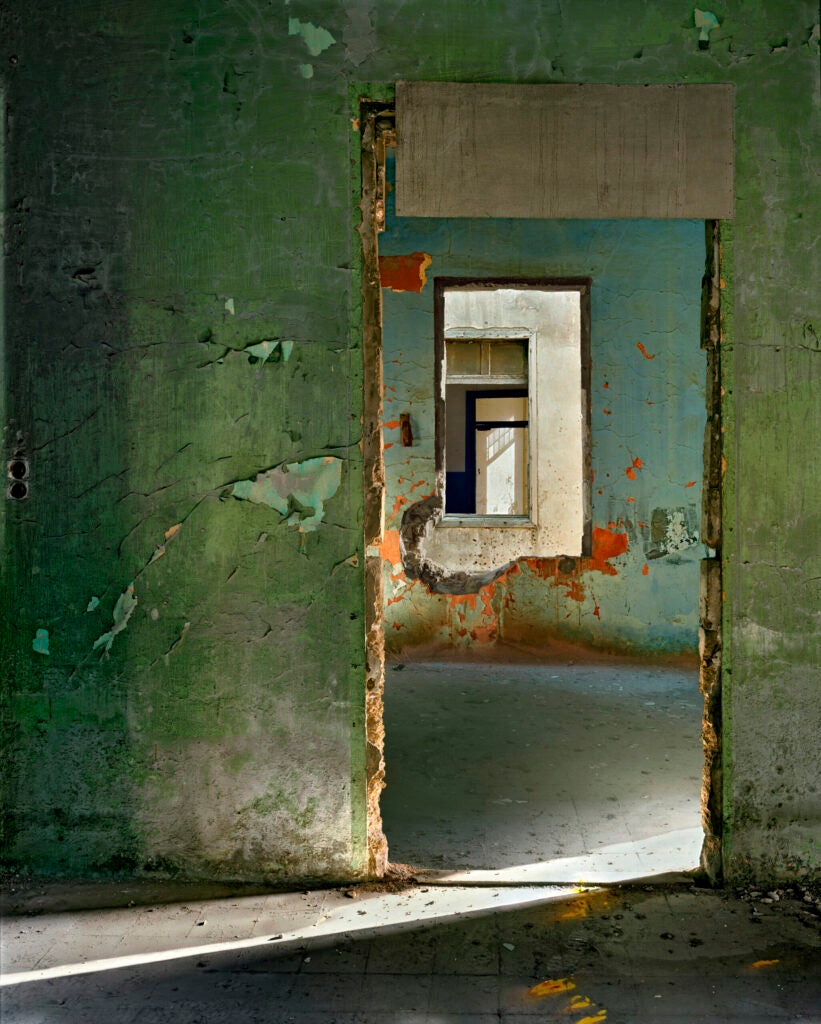 The centerpiece of this exhibit is Robert Polidori's 40-foot long image of Mumbai, India's 60 Feet Road in which the photographer sought to photograph the entire length of the road. Stitching together 22 photographs, the composition reveals details that might otherwise be overlooked in passing. It's part of his "dendritic cities" series, begun in 2007, where he documented cities such as Amman, Mumbai and Rio de Janeiro, that were developed by the industrialization of the automotive industry—through networks of streets—as opposed to pre-planned urban developments. Images from his project about the decaying Hotel Petra in Lebanon are also on view.
Sally Gall: Aerial | Julie Saul Gallery, New York, NY | Through Oct. 22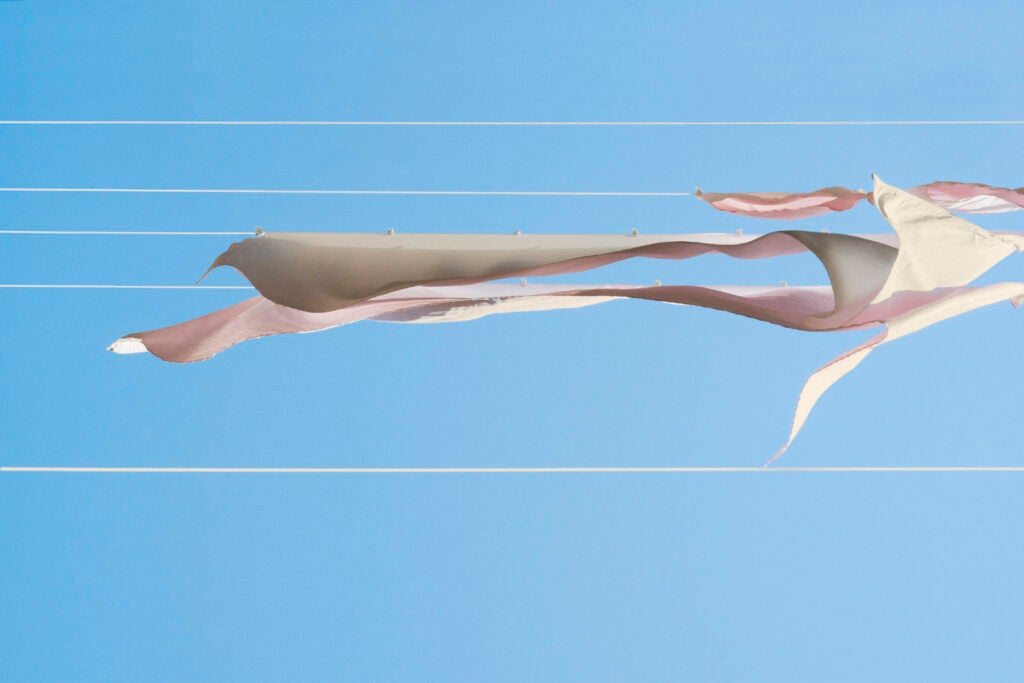 In Sally Gall's twelfth solo show at Julie Saul Gallery, the artist explores a quotidian subject—laundry—and with her camera, makes evocative images that explore the subtleties of color, light, and abstraction. But this isn't ordinary laundry. Instead the pops of color and bursts of fabric hang in a wistful sentiment from a clothesline, as they're dried by the sun and blown by the wind. Skirts, sheets, and underwear hanging from a line under a blue sky become jellyfish suspended in an endless sea; the clothesline itself might be the bars of a musical scale. "What started as an exploration of humanity and an appreciation for the most basic of activities, hanging laundry to dry, has expanded into an exploration of the abstract and otherworldly," Gall says of the series.
Border Cantos: Richard Misrach, Guillermo Galindo | Amon Carter Museum of American Art, Fort Worth, TX | Oct. 15 through Dec. 31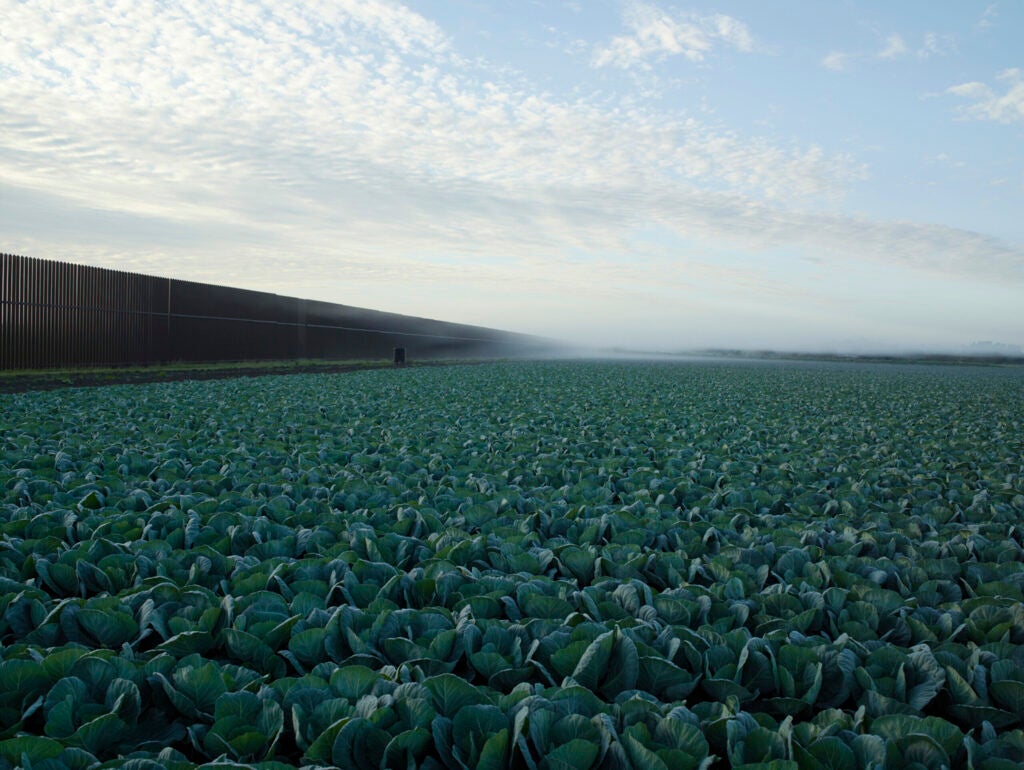 In a unique collaboration apropos for the time, Richard Misrach, who has spent the last 40 years of his career photographing the American landscape and the relationship between man and the natural environment, and Guillermo Galindo, an experimental and avant-garde composer, turn their attention to the U.S.-Mexico border. Through 44 haunting landscape images, Misrach traces the social and environmental impact of the politically contested border and the fence cutting across the desert in the Southwest. Photographing this subject over the last seven years, the artist began collecting discarded items he found along the border—toys, clothes, shotgun shells—which Galindo then used to construct musical instruments. Eighteen of these sculptural instruments are on view as well, along with a sound installation Galindo was inspired to compose for each instrument.
Alex Prager: La Grande Sortie | Lehmann Maupin, New York, NY | Through Oct. 23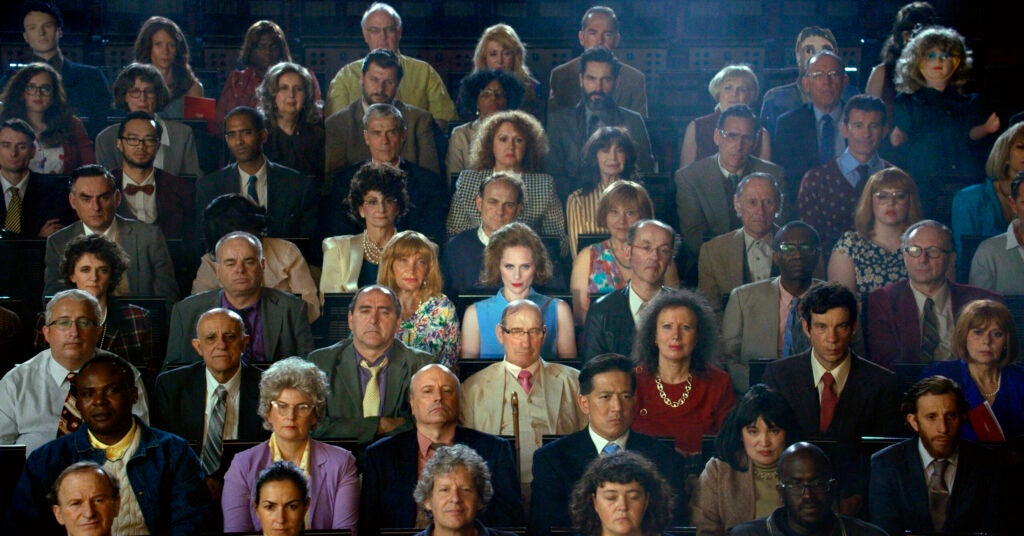 La Grande Sortie, a new 10-minute film by Alex Prager, and accompanying still photographs, comprise this exhibition which delves into the relationship between performer and audience and the self-consciousness arising from each. The film, originally commissioned by the Paris Opera Ballet, builds upon the relationship between a ballerina with stage fright and her audience—and the tension of these dueling points of view. In typical fashion of the Los Angeles-based image maker, she stages realistic tableaux, often of groupings of people, which challenge the viewer's perception of reality.
Cuba Bound: Photographs by Jesse A. Fernández | The Nelson-Atkins Museum of Art, Kansas City Public Library Central Library, and the Gem Theater, Kansas City, MO | Through Dec. 30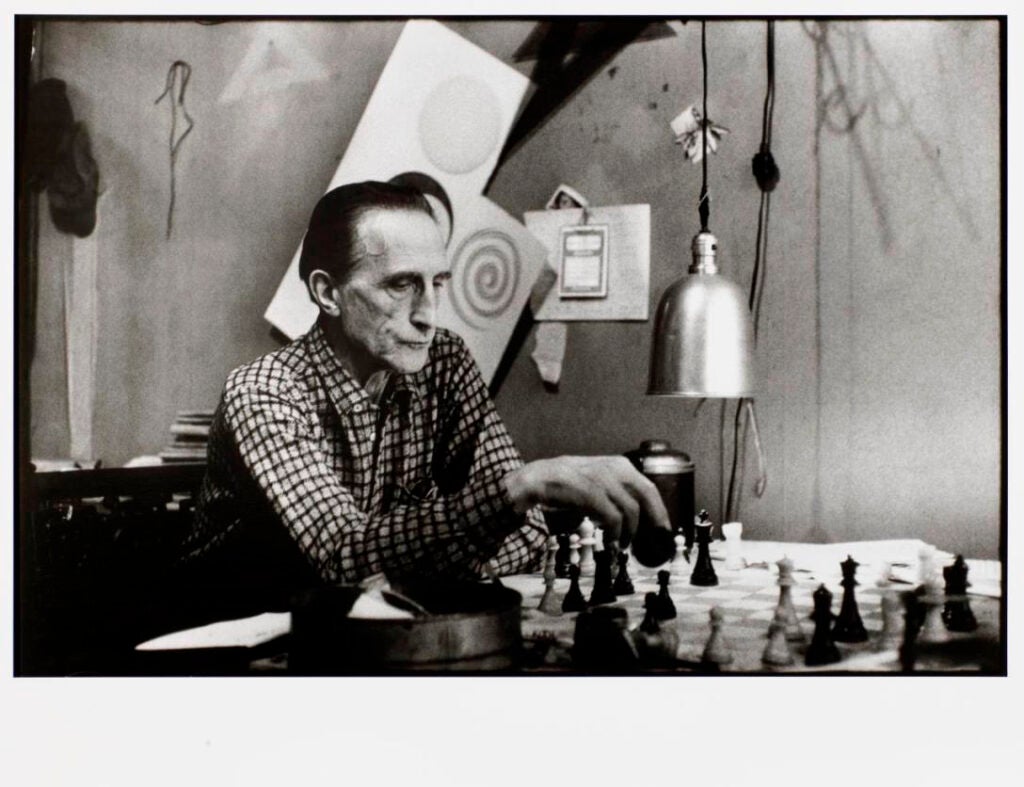 During the dictatorship of Fernando Machado, seven-year-old Jesse A. Fernández and his family fled Havana, Cuba for Spain, but then, after the Spanish Civil War, they returned. Fernández studied art in Cuba before relocating to the United States where he became acquainted with artist Marcel Duchamp and writer Jorge Luis Borges. Fernández spent much of his life photographing the artists, jazz musicians and writers in the communities with which he surrounded himself in the United States, Cuba, Colombia, Spain and France. This exhibition is an homage to the late artist's portraiture and the talented company he kept.
Sally Mann: Remembered Light, Cy Twombly in Lexington | Gagosian Gallery, New York, NY | Sept. 22 through Oct. 29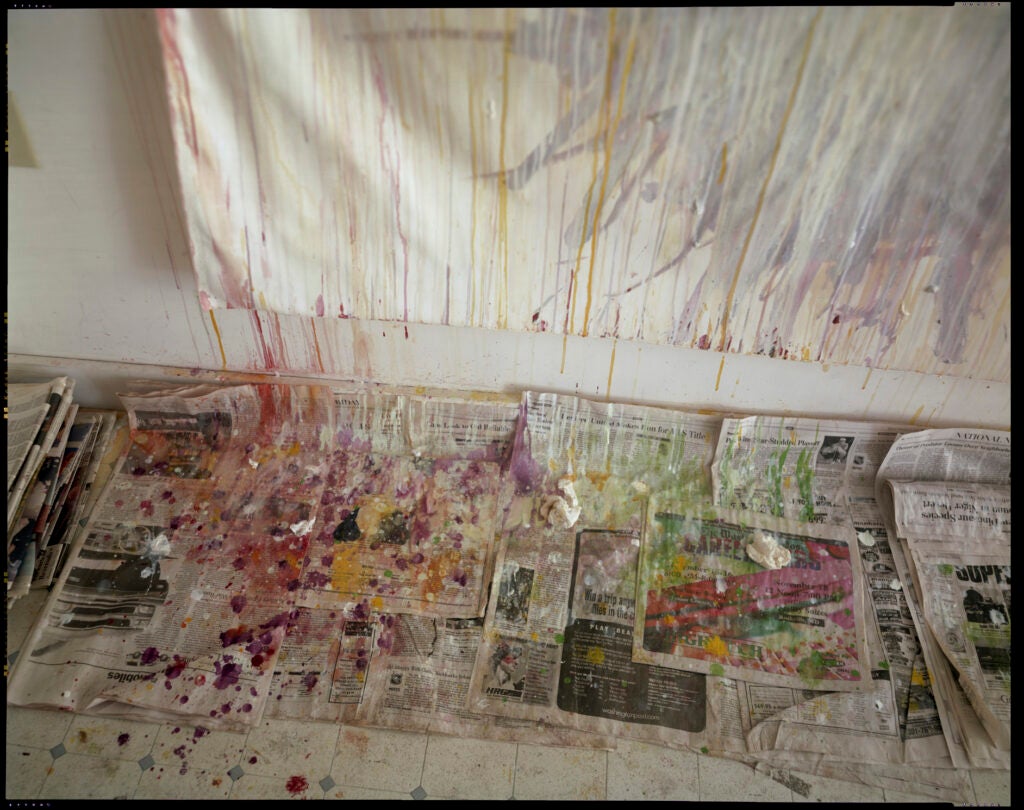 Drawing upon her own recollections of the South, the memory of her friend and mentor, artist Cy Twombly, and their shared past in Virginia, Sally Mann presents a series of color and black-and-white photographs of objects in Twombly's studio. The resulting exhibit of work is both a study of a long-term friendship and a reverence for the past and the remnants of a life left behind in the objects he once touched. Says Mann of the series, "Our part of the South, remote, beautiful and patinaed with the past, allows us such a remove, the distance of another time."
One and One Is Four: The Bauhaus Photocollages of Josef Albers | Museum of Modern Art, New York, NY | Nov. 23 through April 2, 2017
Though Josef Albers is mostly credited for his artistic contribution to the mediums of painting, drawing, furniture-making and typography, he was also a talented photographer. Although his interest in the medium wasn't discovered until after his death, the artist made extraordinary photo collages comprised of his own photography between 1928 and 1932, while teaching at the Bauhaus in Germany. This exhibition adds another personal and innovative layer to the artist's rich repertoire.