The Best Photo Books Of 2012
In our digital era, the bound photo book has lost none of its luster, either as an intimate encounter for...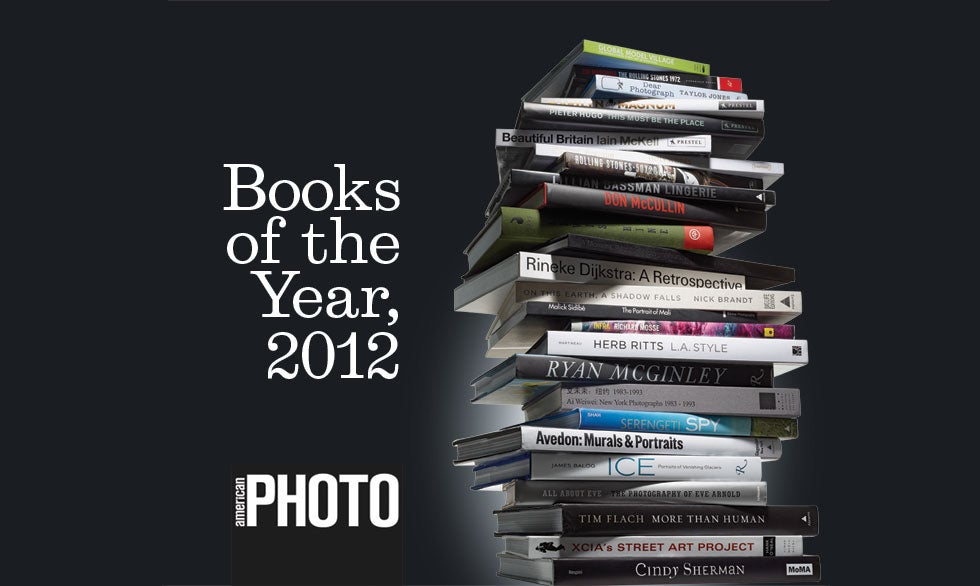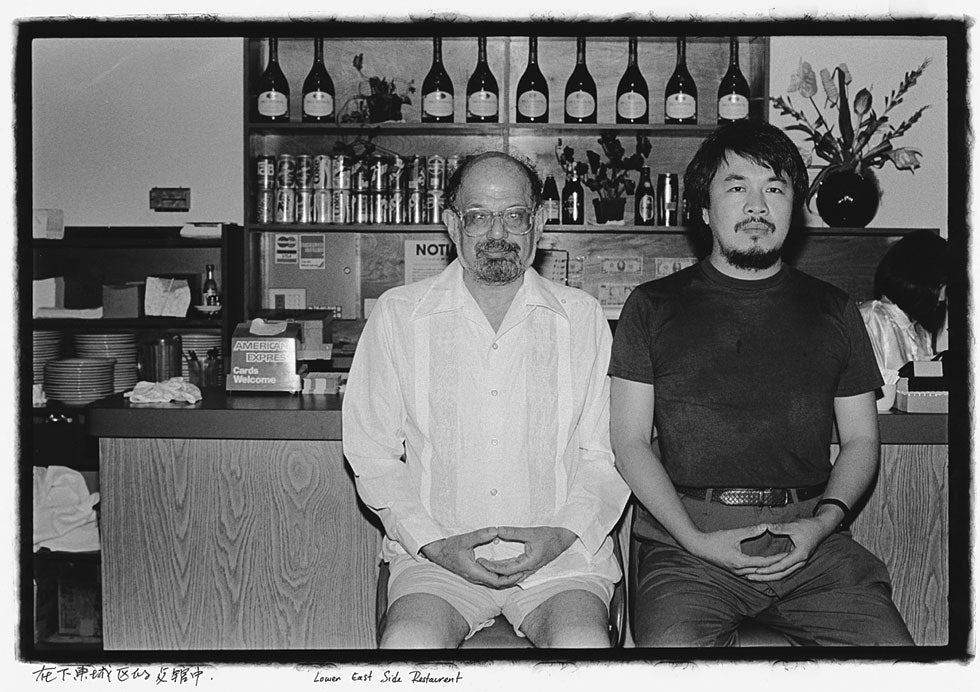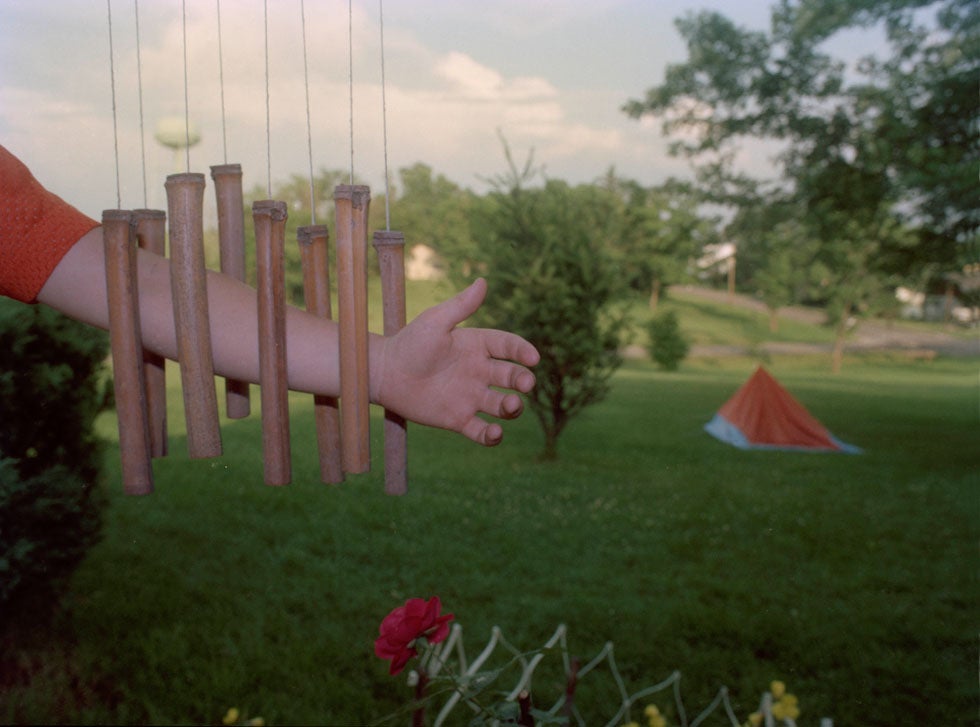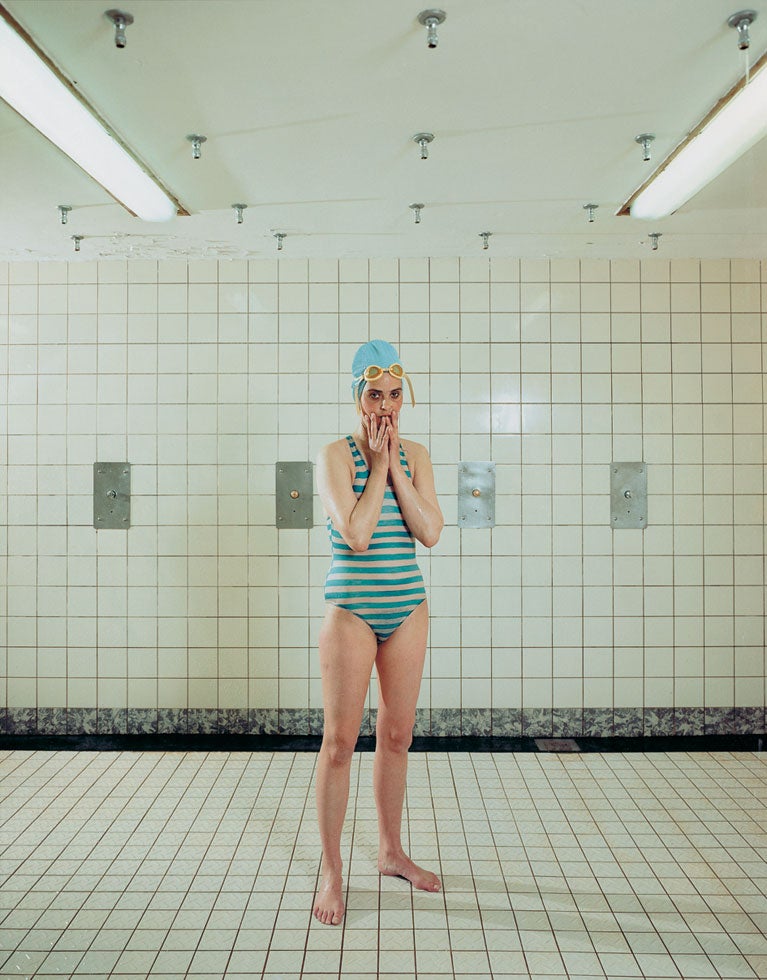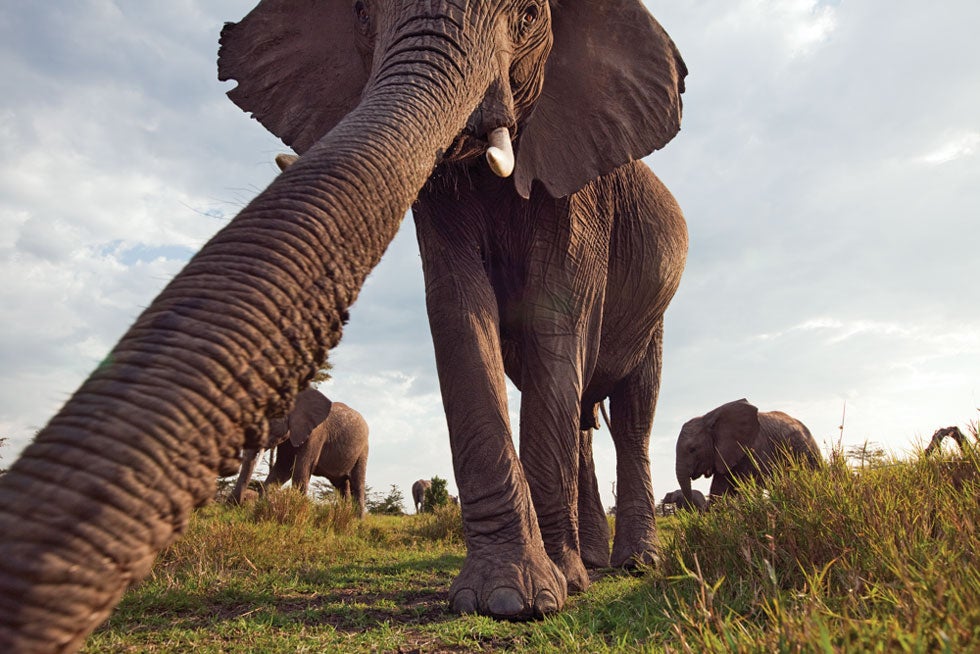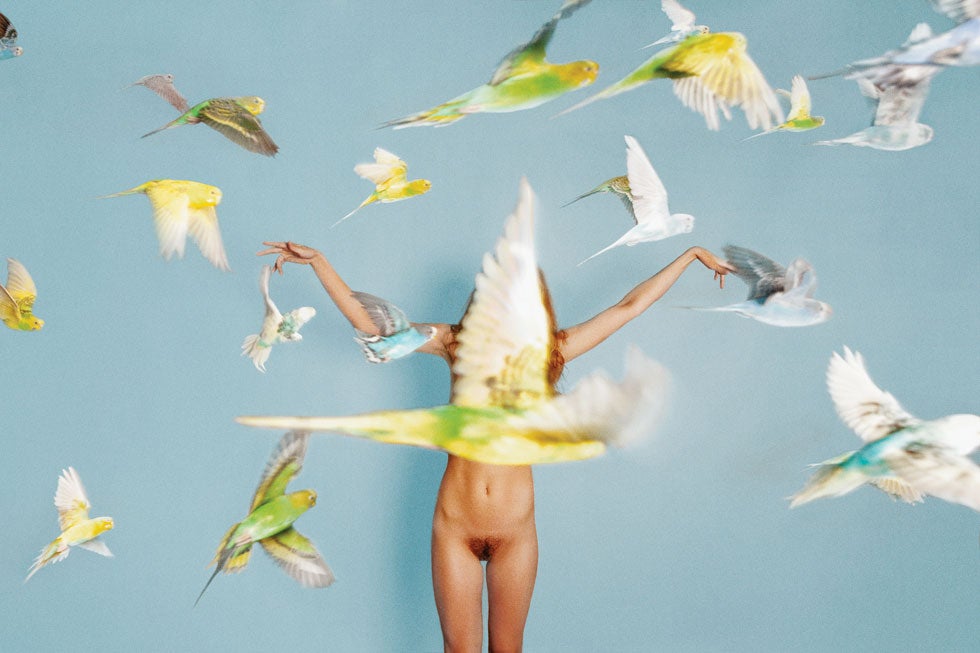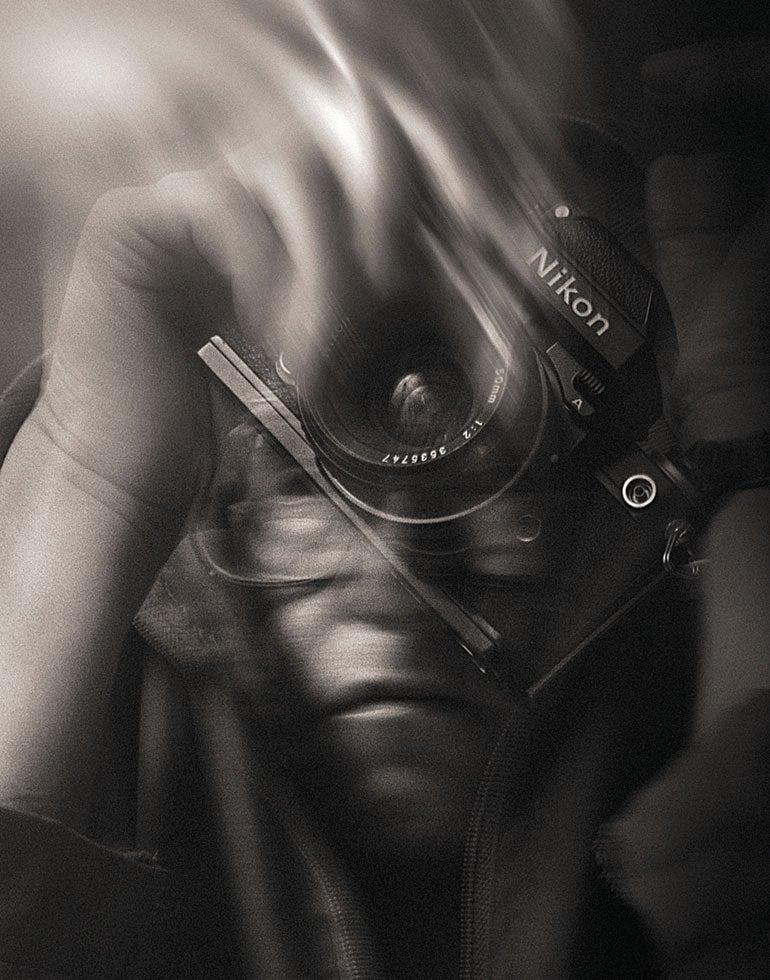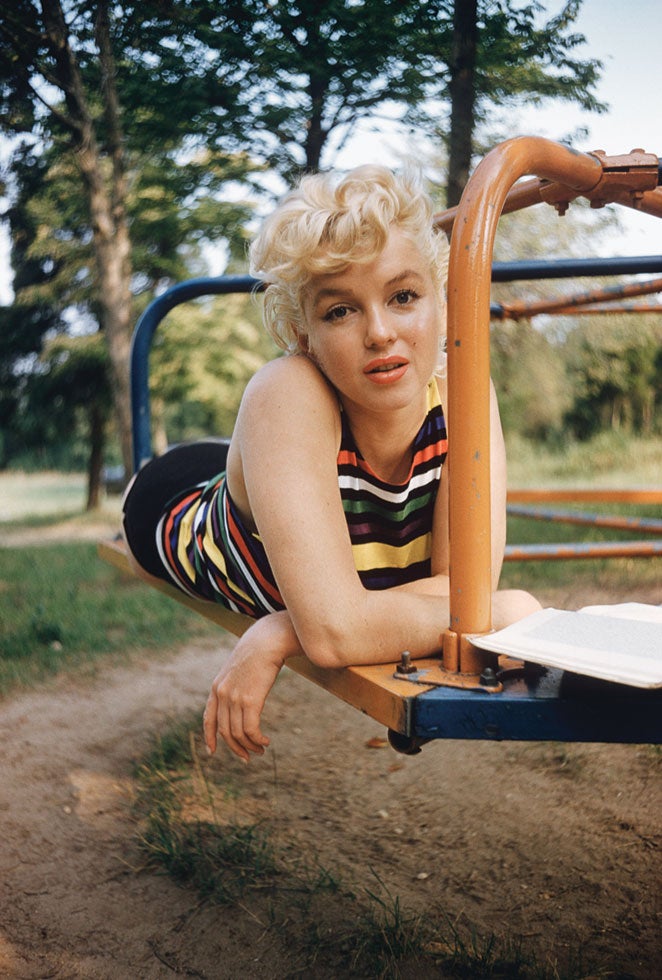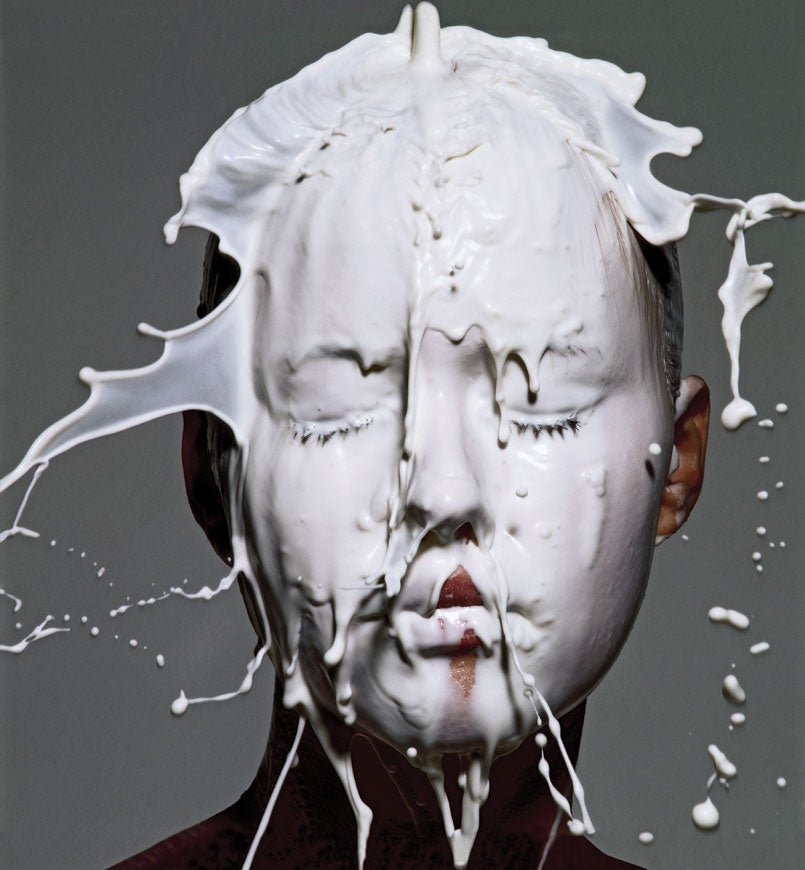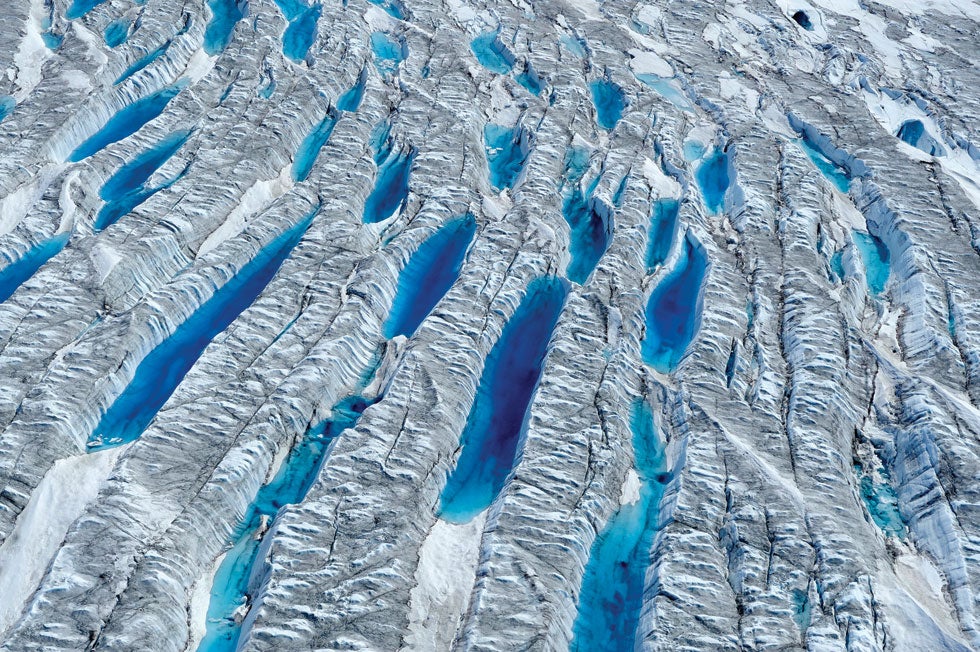 In our digital era, the bound photo book has lost none of its luster, either as an intimate encounter for the viewer or a stunning showcase for the artist. Here are 60 excellent examples to back that up. (Plus a few pretty amazing e-books for good measure.)
Culture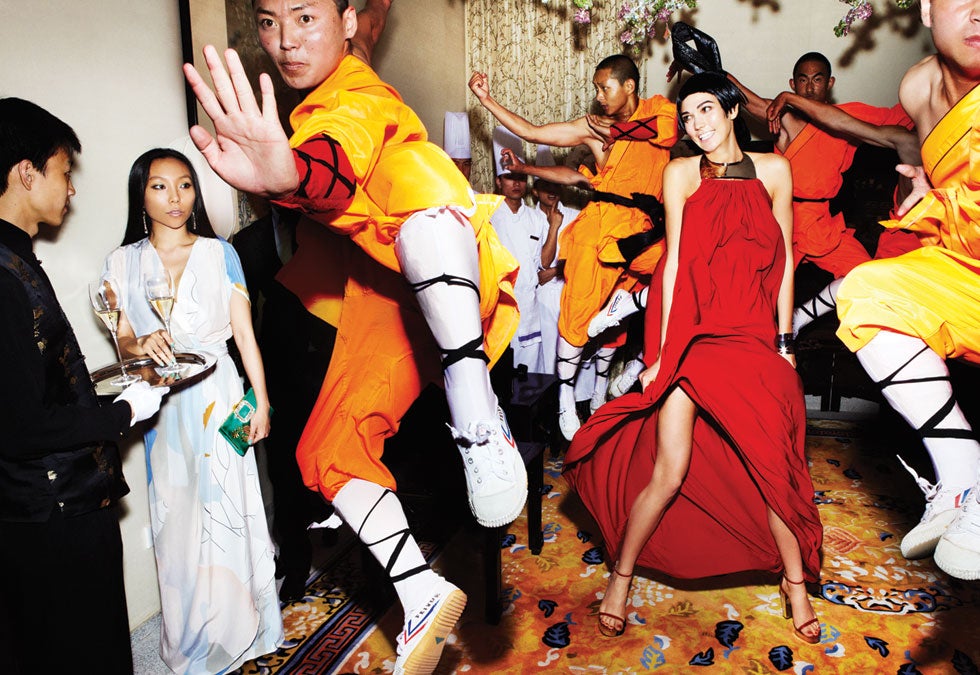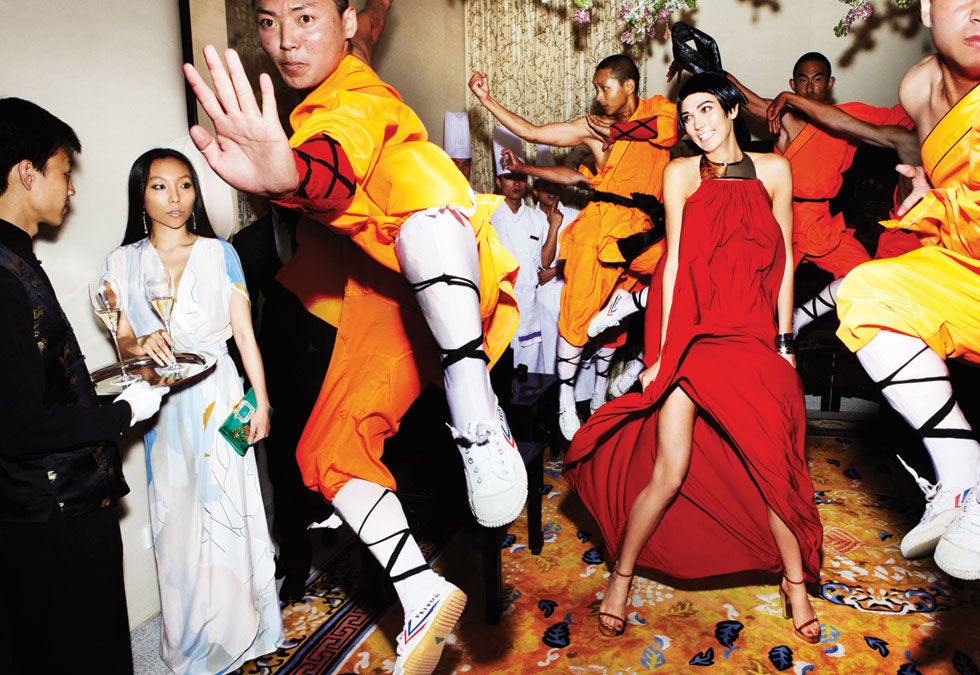 From: Mario Testino: Private View
Mario Testino: Private View
Taschen, $70
The pages of Vanity Fair and other glossies have been the perfect settings for Testino's signature ability to mix glamour, humor and saturated hues with aplomb. His real gift: flattering celebrities while coaxing them into letting their guards down—whether posing a white-flounced Julia Roberts with a well-fed squirrel or parading a wildly dressed Daria Werbowy down a Peruvian path with a pack of llamas. And his shots of the British Royals (Testino was particularly close to Princess Diana) warmly humanize their subjects.
Vogue: The Editor's Eye edited by Eve MacSweeney Abrams
Abrams, $75
Since its inception 120 years ago, Vogue's photo editors have been charged with shaping the magazine—and the fashion world—through work by such esteemed photographers as Irving Penn, Richard Avedon and Annie Leibovitz. This volume collects the publication's greatest images through the decades, chosen by eight of its visual gatekeepers.
Harry Benson: The Beatles
Taschen, $700
Benson's Beatles are jubilant and unscripted—four lads on the knife-edge of global fame and later being swept up in its vortex. Benson caught candid glimpses of work and play that show an easy rapport between lensman and band.
The Photographic Work by F.C. Gundlach
Steidl, $88
This four-decade survey of a fashion master is both nostalgic and futuristic. Its core is the Swinging Sixties, when Gundlach's bold combinations of models, outfits and backgrounds reflected the zeitgeist while pioneering the minimal, graphic look of fashion imagery to come.
Painted Bodies by Carol Beckwith and Angela Fisher
Rizzoli, $100
Best known documenting African cultures, Beckwith and Fisher create an iridescent record of the continent's skin art: body painting, tattoos and scarification.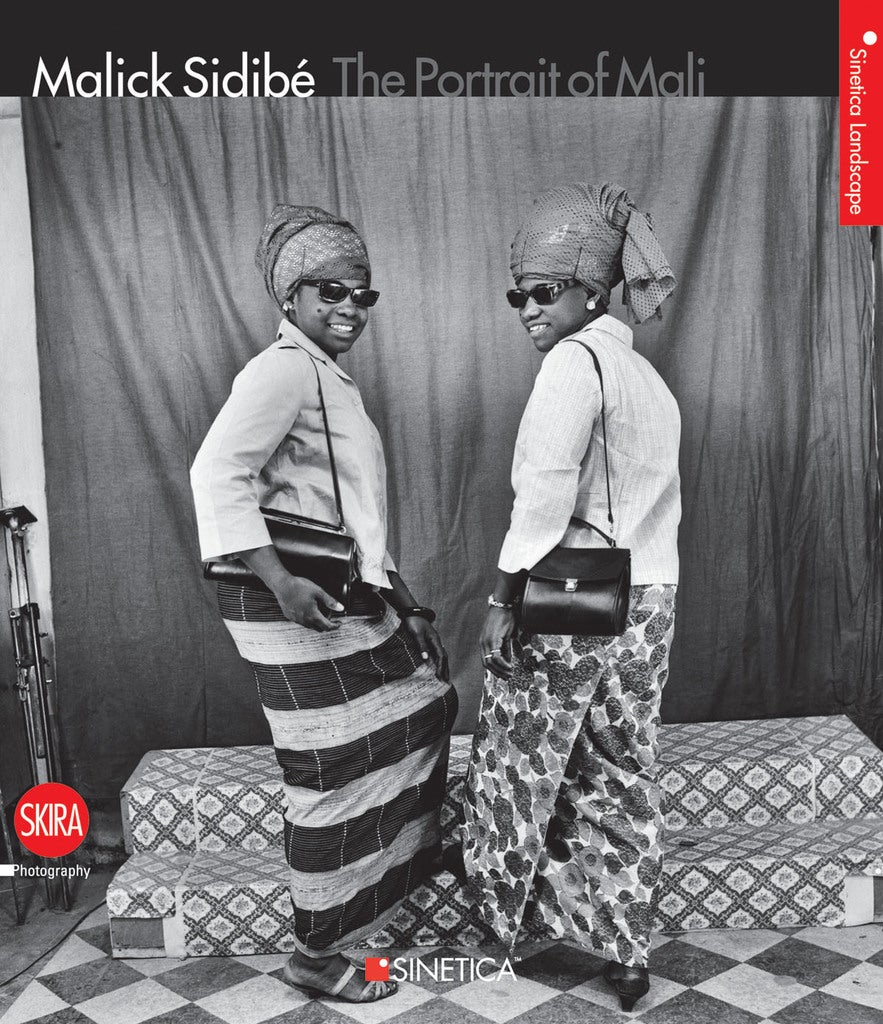 Malick Sidibé: The Portrait of Mali text by Laura Serani and Sabrina Zannier
Skira, $35
This captures Sidibé's native Malian culture in a pastiche of studio portraits, wild youth parties, village life and traditional dress and customs.
Beautiful Britain by Iain McKell
Prestel, $40
McKell captures the idiosyncrasies and resilience of British folks in candid portraits and series such as The New Gypsies, Skinheads and Hometown Dreams.
XCIA's Street Art Project by Hank O'Neal
Siman Media Works, $150
Having worked as a CIA researcher and jazz producer, O'Neal brings a free-form obsession to this survey of urban street art. His images glorify graffiti, preserving the ephemeral creations on billboards and in back alleys around the world.
Tim Walker: Story Teller text by Robin Muir
Abrams, $75
With outlandish verve, Walker creates mise-en-scènes that transcend their fashion origins in Vogue, Vanity Fair and other magazines. Guest stars include Tim Burton and a plethora of props straight out of one of the filmmaker's bizarre movies.
Culture: Half-Century Heroes
It's been 50 years since the birth of the Stones and the death of Marilyn, and there's plenty of idol worship to go around.
Rolling Stones (One on One) by Gered Mankowitz
Insight Editions, $20
Mankowitz hung with the Stones from 1965 to '67, when they were trying to win over the world and poke it in the eyes—these shots are energetic and moody.
The Rolling Stones 1972 by Jim Marshall
Chronicle Books, $25
In this highly creative year, the Stones were all business (most of the time). Marshall had an all-access pass.
Rolling Stones 50×20
Insight Editions, $35
With work by 20 lensmen, this book traces their journey from fresh-faced rebels to cragged troubadours.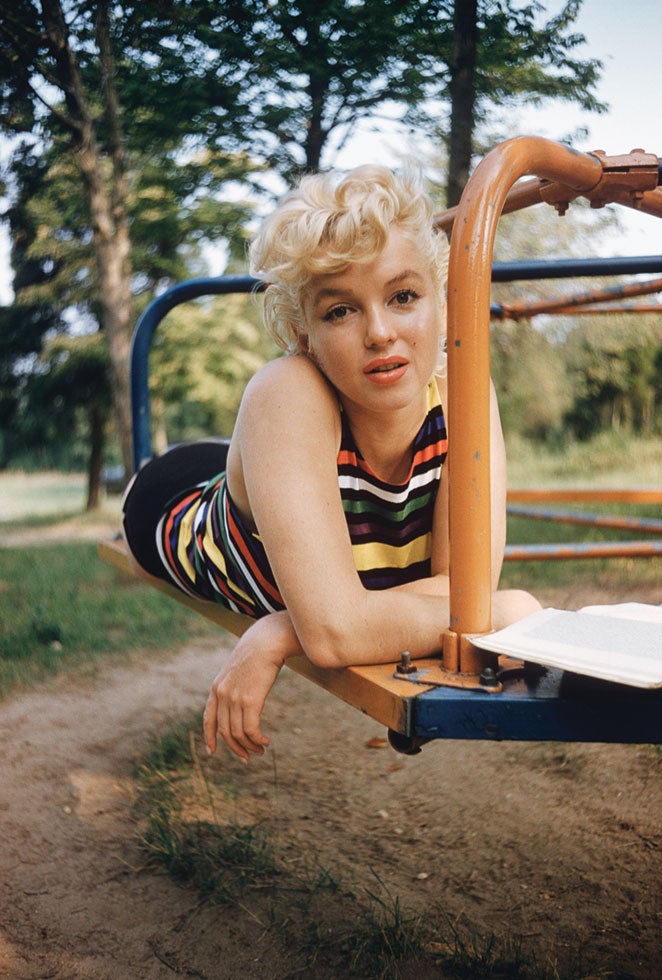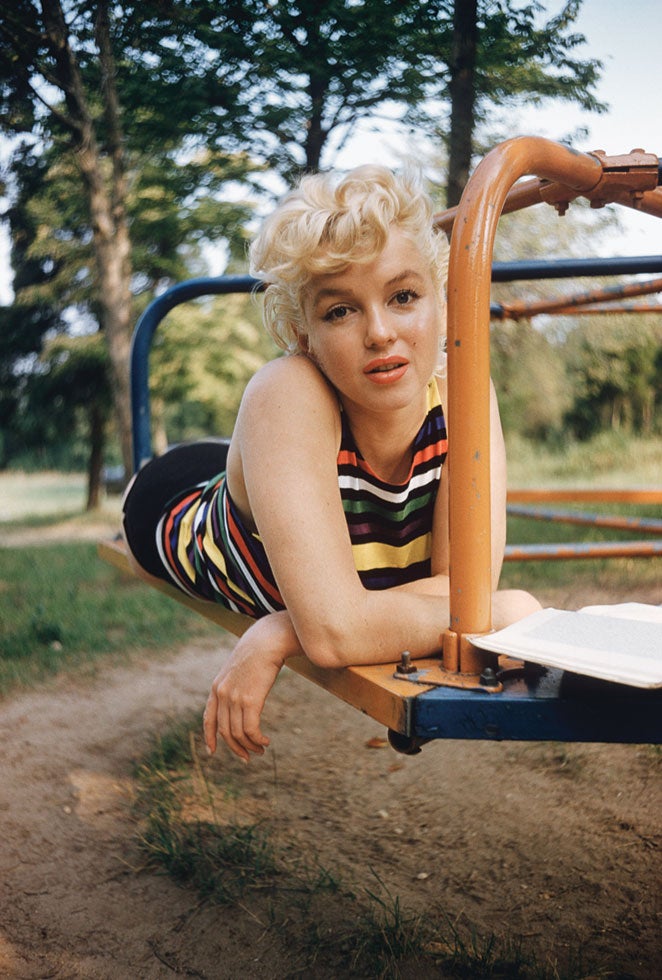 From: Marilyn by Magnum
Marilyn by Magnum
Prestel, $25
A showcase of 80 Monroe images by such distinguished Magnum alumni as Henri Cartier-Bresson, Elliot Erwitt, Eve Arnold and Bruce Davidson.
Marilyn Monroe by Norman Mailer and Bert Stern
Taschen, $70
Stern's images of Monroe are scathingly beautiful; the text from Mailer is equally moving.
Marilyn & Me: A Memoir in Words & Photographs by Lawrence Schiller
Taschen, $1,000
In this collectors' edition are previously unseen images of a starlet gorgeous and vulnerable, bold and confused.
Documentary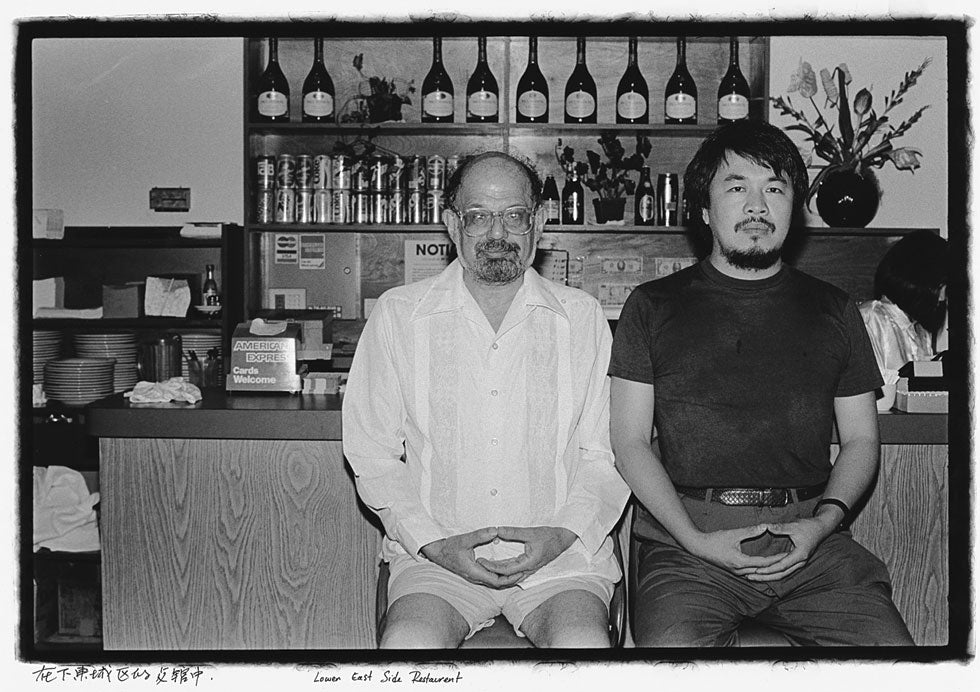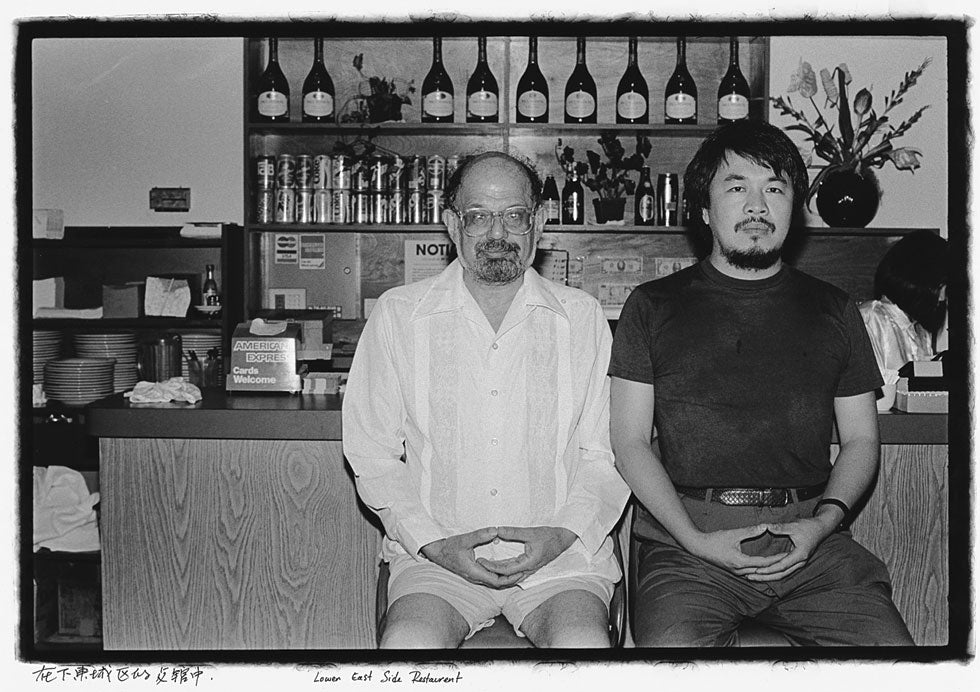 From: New York Photographs 1983-1993
New York Photographs 1983-1993 by Ai Weiwei
Three Shadows Press, $125
Years before Ai Weiwei made headlines (and became one of Time's 2011 Most Influential People) as a detainee of the Chinese government, the artist and activist spent a decade living in New York City's East Village. There he shot more than 10,000 photographs. This collection distills his view of American culture, juxtaposing everyday scenes against countercultural movements such as the riot in Tompkins Square Park, and offers us a revealing look at his artistic influences.
All About Eve: the Photography of Eve Arnold
teNeues, $85
The first woman to join Magnum Photos, Arnold was equally at home documenting poor migrant laborers, celebrities and political subjects. Released just after her death at age 99, this focuses on her themes of race and class.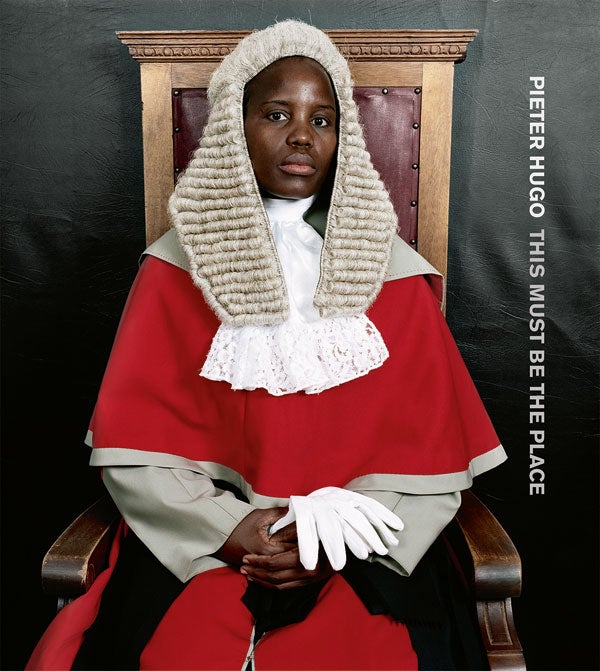 This Must Be The Place by Pieter Hugo
Prestel, $60
This covers Hugo's compassionate photojournalism across Africa, from toxic computer dumpsites in Ghana to the Rwandan genocide; from hyena handlers in Nigeria to Nollywood movie sets.
Don Mccullin: The Impossible Peace edited by Sandro Parmiggiani
Skira, $50
McCullin says he doesn't like to be called a war photographer or an artist, but he epitomizes both. His images made in conflict zones from Vietnam to Iraq poignantly capture human suffering; his landscapes convey awestruck loneliness.
Lewis Hine
D.A.P. $65
With visual exposés on child laborers, impoverished immigrants and war victims in the early 1900s, Hine forged an enduring brand of concerned reportage for everyone from WPA photographers to contemporary photojournalists.
Vivian Maier: Out of the Shadows by Richard Calan and Michael Williams
Cityfiles Press, $60
The Maier archive keeps on giving: After the late street shooter's work surfaced online in 2009 and took the photo world by storm, another cache of her images emerges, this time ranging from pensive self-portraits to slices of 1960s unrest.
Robert Capa text by Richard Whelan
Silvana Editoriale, $50 Capa's rich archive of photos from war's front lines and its aftermath portray both the inhumanity and the triumph of the battlefield. This book honors his selfless determination to get the story.
Berenice Abbott: Documenting Science edited by Ron Kurtz
Steidl with Commerce Graphics, $75
Abbott was an avid fan of science who probed its visual potential, whether studying the arc of a bouncing ball or the pull of static electricity on human hair.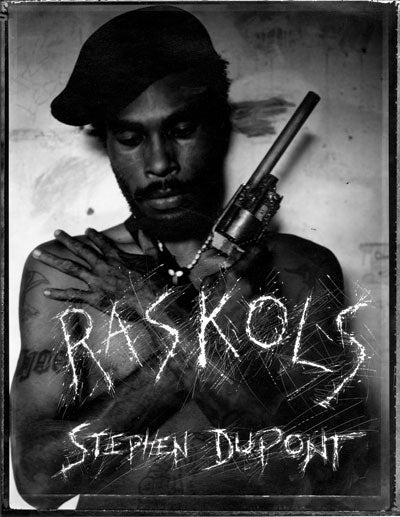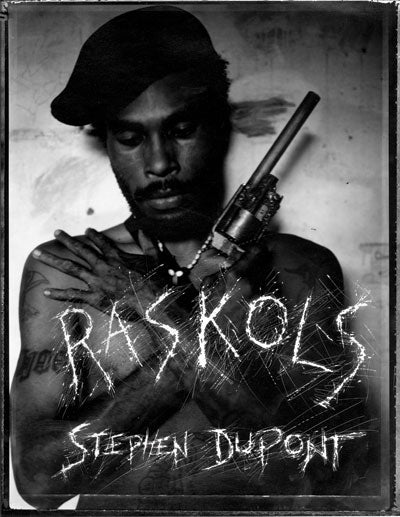 Raskols: Gangs of Papua New Guinea
Dupont's photographs reveal the proliferation of "raskol" gangs in Port Moresby through portraits of young members he befriended. It's a powerful document of desperadoes on bleak streets.
Dear Photograph by Taylor Jones
William Morrow, $26
Past meets present in these images submitted by fans of dearphotograph.com, an online gallery of old snaps photographed in the spots where they were first made.
Identical: Twins and Multiples by Martin Schoeller
teNeues, $65
A master of close-up portraiture, Schoeller turns his lens here on monozygotic twins; the variations (and lacks thereof) are astonishing.
Photography Calling! by Inka Schube and Thomas Weski
Steidl, $60
This book surveys 31 influential photographers, from past masters like Diane Arbus to contemporary artists such as Jeff Wall and Andreas Gursky.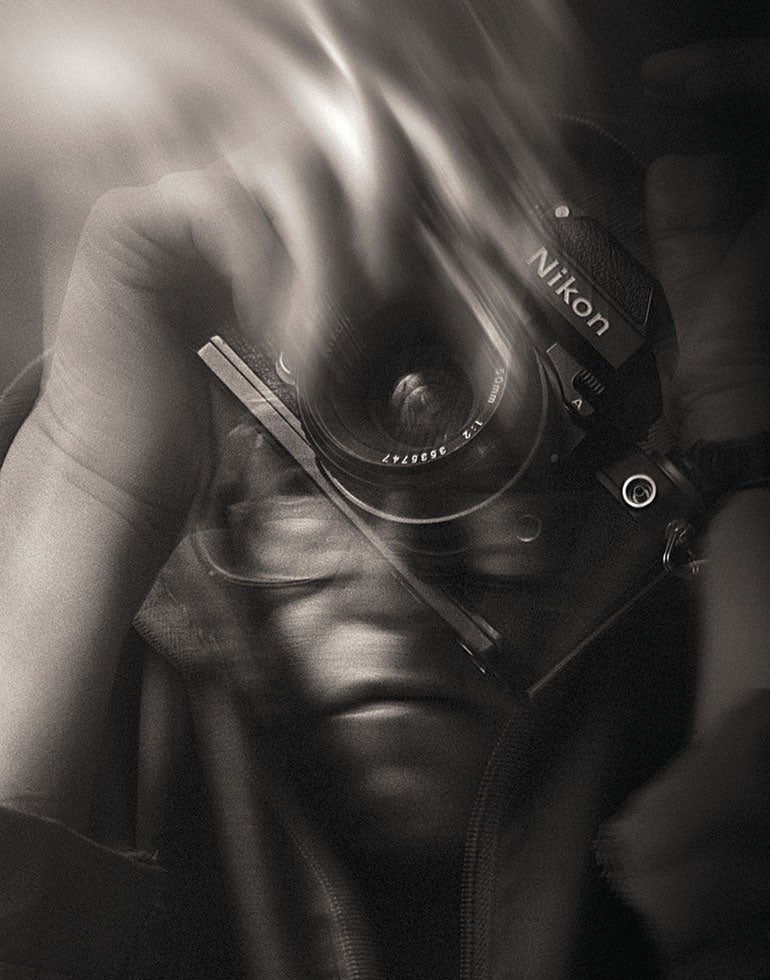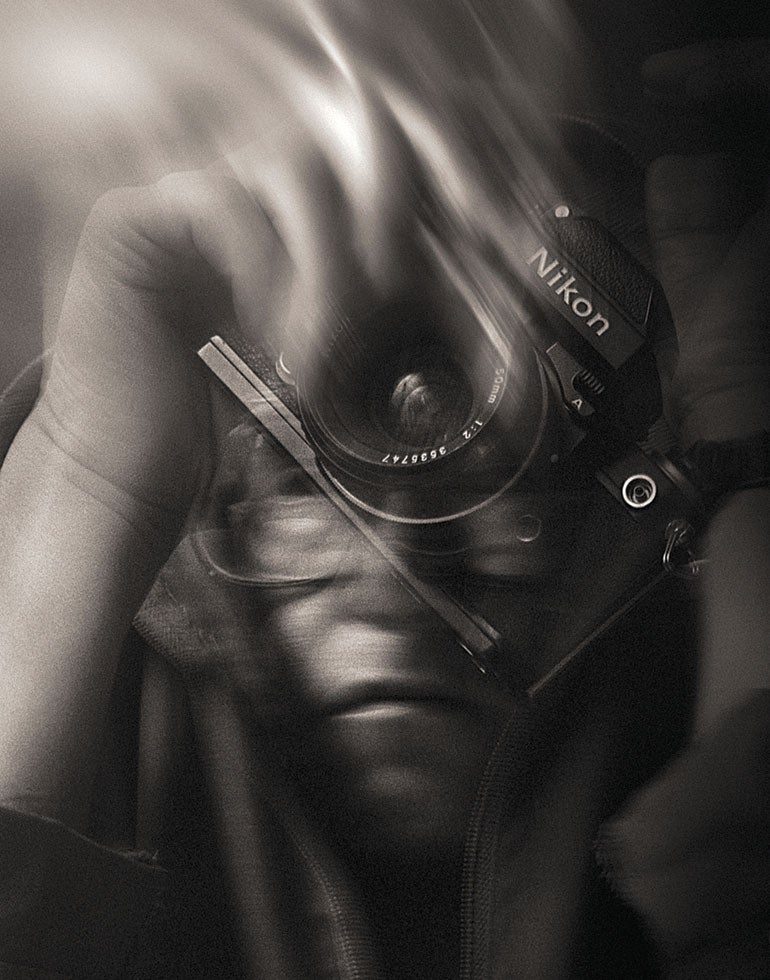 From: A Moment. Master Photographers: Portraits by Michael Somoroff
A Moment. Master Photographers: Portraits by Michael Somoroff text by William Ewing
Damiani, $50
In a series of evocative portraits, Somoroff shows us photographic legends whose names are more famous than their faces, including such elusive figures as André Kertész, Brassaï, Robert Doisneau and Art Kane (above). Beginning in 1977 and ending with a 2011 triptych of Lillian Bassman (made shortly before her death), the project reflects a mutual respect between artists.
INFRA by Richard Mosse
Aperture, $50
Using Kodak Aerochrome—a discontinued color infrared film originally intended for military reconnaissance—Mosse imagines the Democratic Republic of Congo as a hot pink, crimson and lavender–hued landscape wrought by decades of a complex ongoing war, which he terms "essentially intangible." In his hands the nation's topography, innocent bystanders and gun-slinging rebels are made more tan­gible, in a way that both intensifies and softens the reality of war.
Fine Art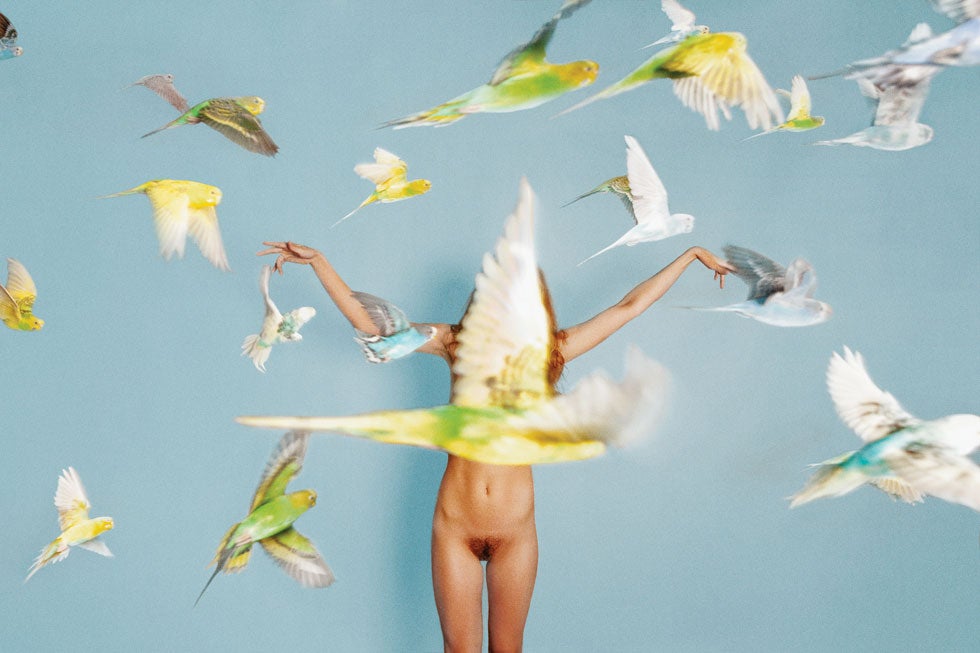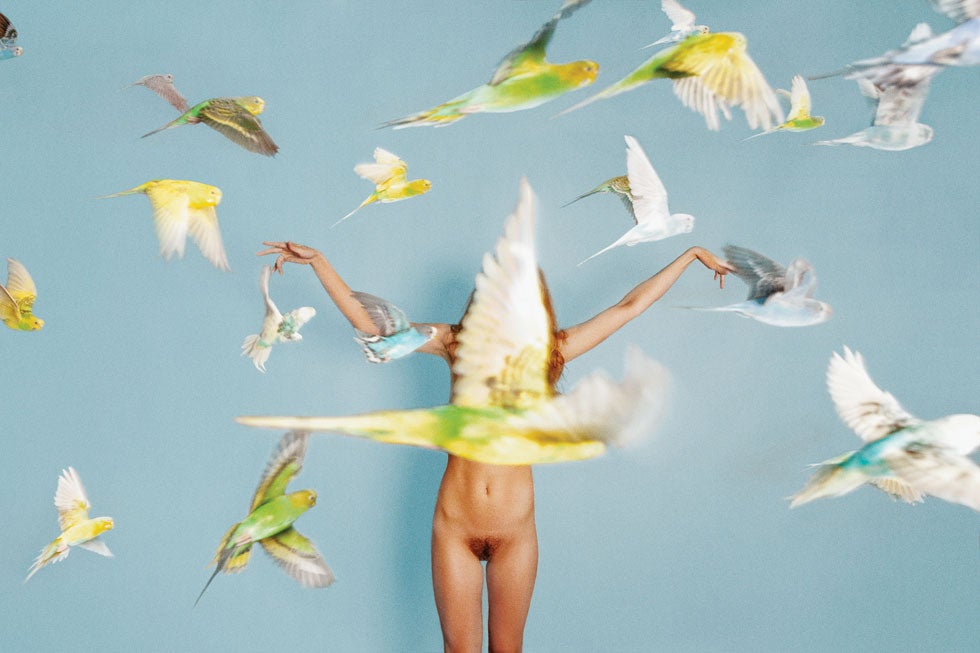 From Ryan McGinley: Whistle For The Wind
Ryan McGinley: Whistle for the Wind
Rizzoli, $55
McGinley's most comprehensive monograph to date includes his downtown-hipster work from the early aughts—when he gained prominence thanks to a show at the Whitney Museum of American Art—as well as more recent excursions by the artist and his friends on the road. For viewers who get past the casual nudity and low-fi aesthetic, there's plenty of unexpected beauty and youthful ebullience. "It's a time in your life when there's so many possibilities and so much confusion and anger and optimism and it's all wrapped up in one," McGinley tells filmmaker Gus Van Sant about the generation his work embodies. "In a sense, my work is about fantasy. It's like a film in a way. It's fiction. But at the same time, it's really happening."
Lillian Bassman: Lingerie text by Eric Himmel
Abrams, $30
Bassman's fashion images are intimate and otherworldly, sensual and surreal—and never more so than in these lingerie shots from the 1940s through the '90s. Eroticism never looked so dignified.
Taking My Time by Joel Meyerowitz
Phaidon, $750
This two-volume set plays the highlights of Meyerowitz's career: 1960s street shots, portraits and landscapes, the aftermath of 9/11 and recent studies of air, water, earth and fire in The Elements.
Holy Works by Andres Serrano
Damiani, $50
In a twist on religious iconography, Serrano adds to biblical portrayals such effects as blood and skulls, shifting icons from reverent studies to existential barbs without irony. His trademark provocativeness—as in a shot of a serpent wrapped around a cross—is strong as ever.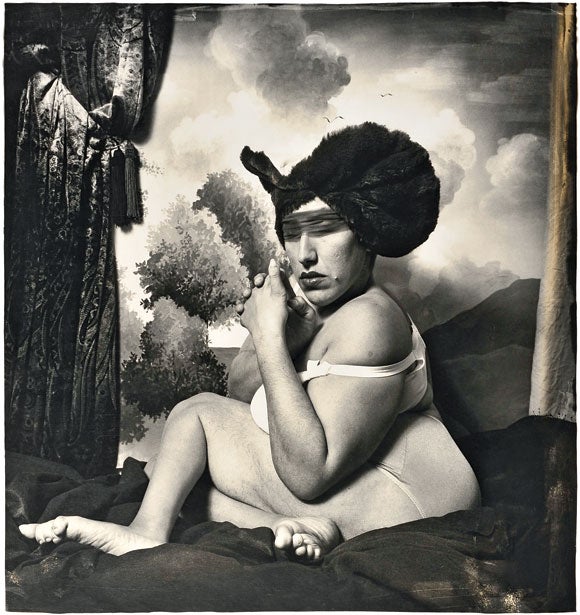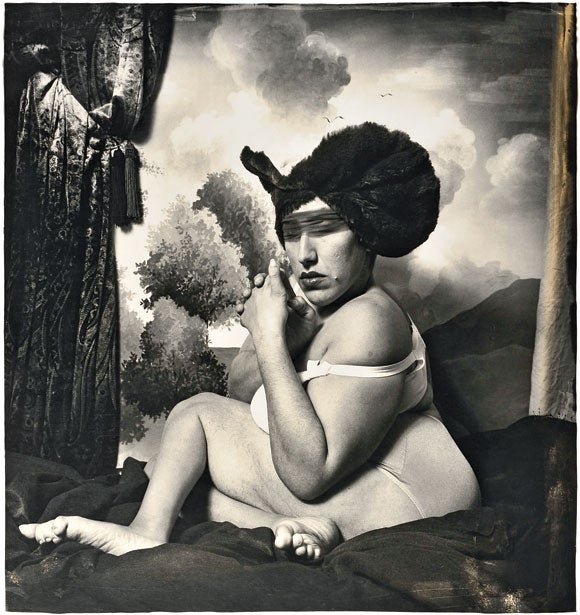 Vanitas
Vanitas by Joel-Peter Witkin
Arbor Vitae, $40
Witkin's bizarre explorations of pain, sex, death, morality and the human psyche are not for the faint of heart. "When people see my work, there is no 'gray area' of response," he notes in this wide-ranging retrospective. "What they experience is either love or hate." We're inclined toward the former.
Nothing is Hidden by Lynne Cohen
Steidl, $98
Cohen's stark interiors are imbued with humor and imagination—as if she's imposed set designs on her locations. But Cohen calls these "found installations." "There has to be something a bit off, a bit out-of-whack," she notes in this 30-year survey, "for me to take notice."
Larry Sultan and Mike Mandel
D.A.P. $70
This conceptual-art duo has redefined the function of the photograph; their ironic outdoor billboards, public installations and self-published works combine found imagery and social commentary.
Labyrinth_ by Daido Moriyama_
Aperture, $80
This survey collects gritty, graphic film strips and contact sheets from countless rolls in the Japanese photographer's archive. Such a novel presentation lends insight into the process of the artist—and the madness behind his techniques.
Neue Welt by Wolfgang Tillmans
Taschen, $40
Though known for his experiments with alternative photo processes, Tillmans has recently turned his focus beyond the darkroom, using digital tools to record global economic and political shifts.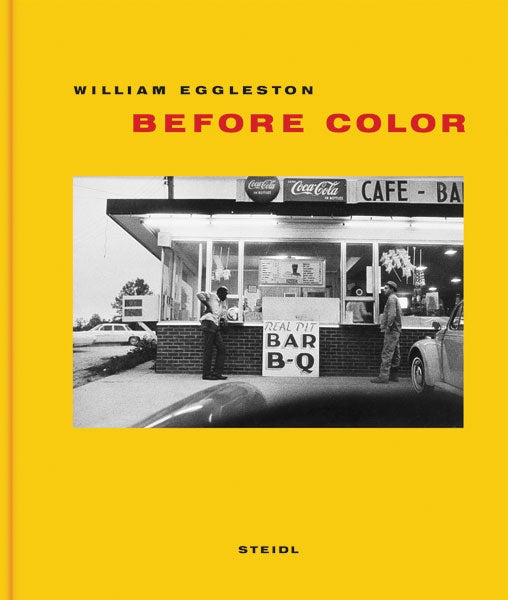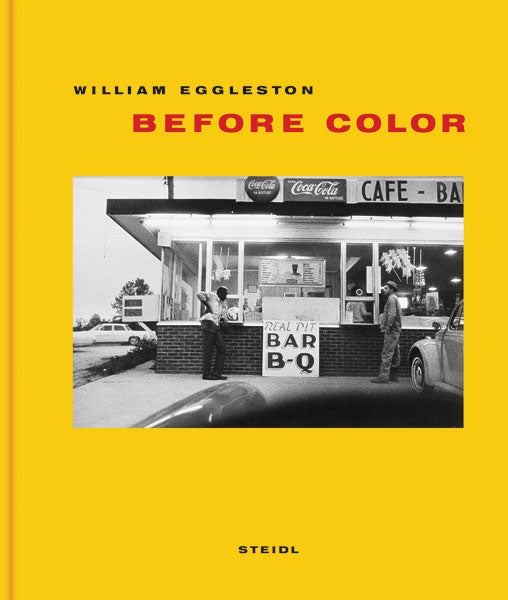 Before Color by William Eggleston
Before Color _by William Eggleston _
Steidl, $78
Even before his color images helped define the "snapshot aesthetic," Eggle­ston showed a gift for dramatizing the mundane. Roaming Memphis with his 35mm camera and black-and-white film, he captured scenes of suburban ennui and sprawl—supermarkets, diners, lonely highways, period cars and costumes. Here they seem frozen in time, awaiting the colorful changes just over the horizon.
Pictures and Text by Juergen Teller
Steidl, $65
Originally conceived as a column for the German publication Die Zeit, Teller's off-kilter pictures and quirky write-ups delighted some viewers and irked others. This is a collection of bawdy celebrity images, outtakes and odd candid shots—plus letters from outraged readers.
Global Model Village by Slinkachu
Blue Rider Press, $18
Using tiny model figures in giant cities—such as New York, Moscow, Paris, Hong Kong and London—Slinkachu blends macro shots and broad landscapes in a surreal, whimsical interplay.
Culture: Really Big Shows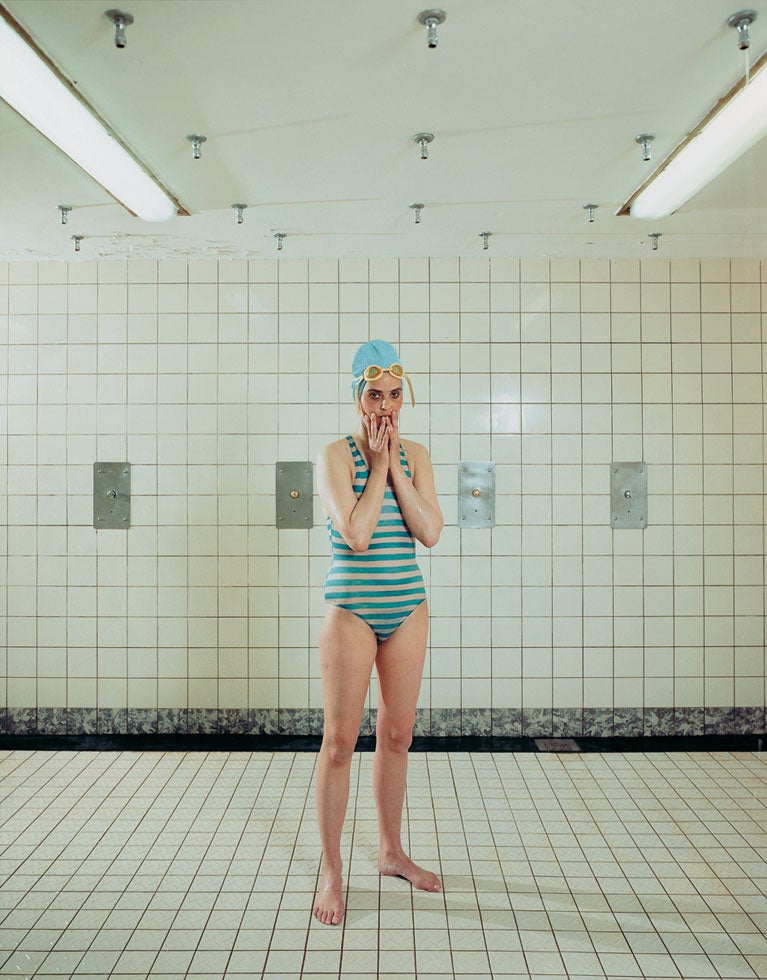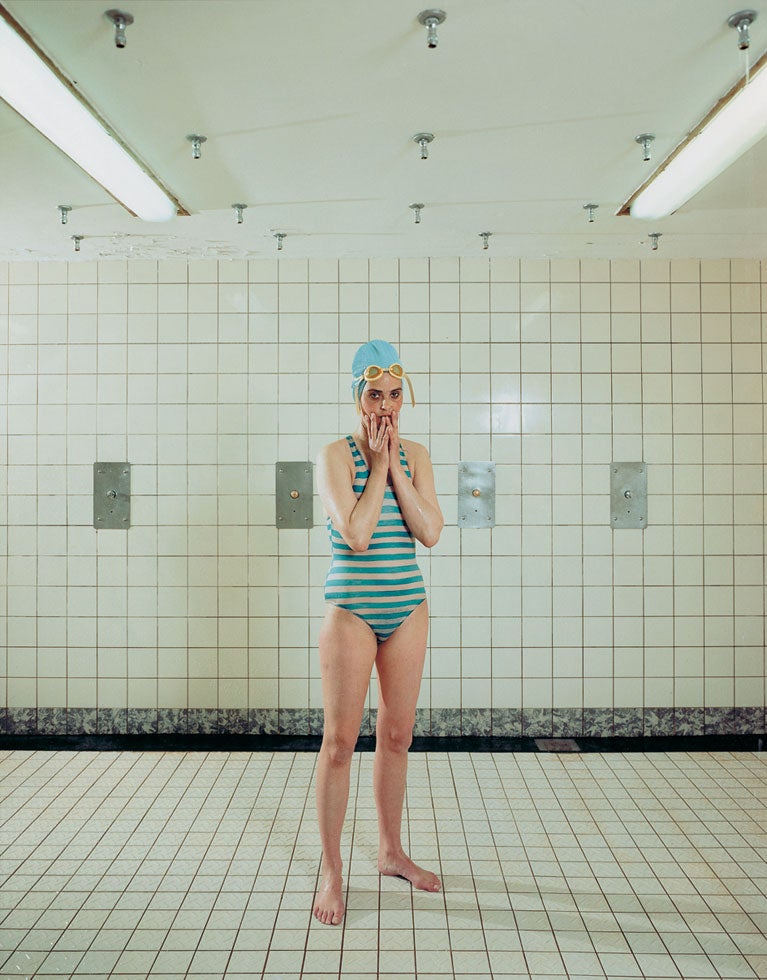 Rineke Dijkstra: A Retrospective
**Rineke Dijkstra: A Retrospective **
Guggenheim Museum, $55
Dijkstra captures young subjects going through transitional times, reflecting the vulnerability of lost innocence.
Four sumptuous surveys that began their lives as exhibition catalogs.
Avedon: Murals & Portraits
Abrams, $100
A rich cultural mélange from the 1960s and '70s encapsulating the tumultuous times as well as Avedon's transition to white seamless.
Herb Ritts: L.A. Style
J. Paul Getty Museum, $60
In L.A., Ritts took his deep-contrast lighting from the Pacific sun and his graphic compositions from the landscape.
Cindy Sherman
Museum of Modern Art, $60
A more than 30-year survey of Sherman's roles in front of the camera (movie star, housewife, aristocrat) and behind it (photographer, art director, stylist).
Environment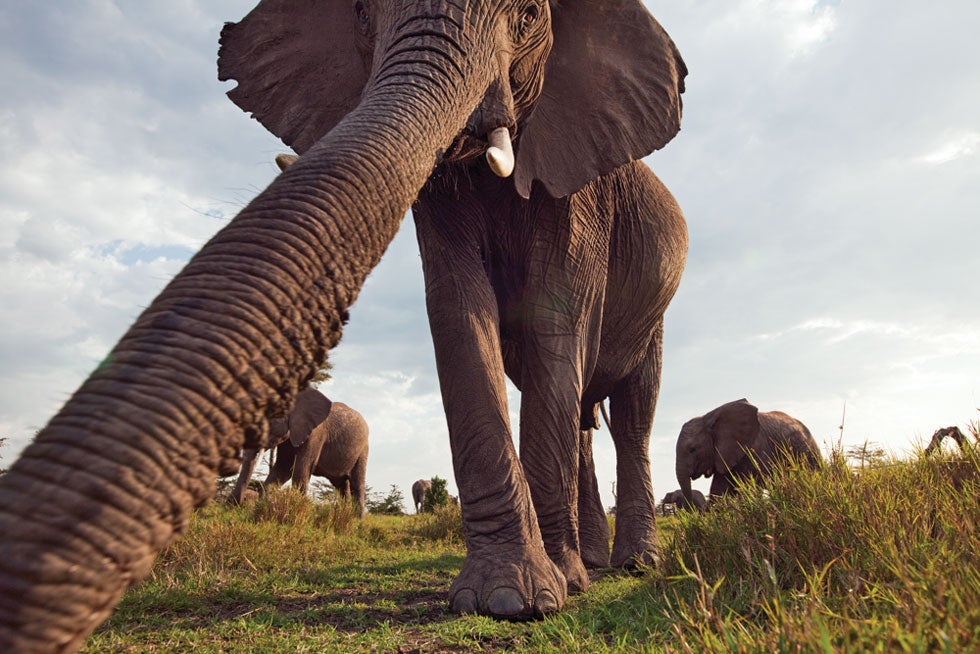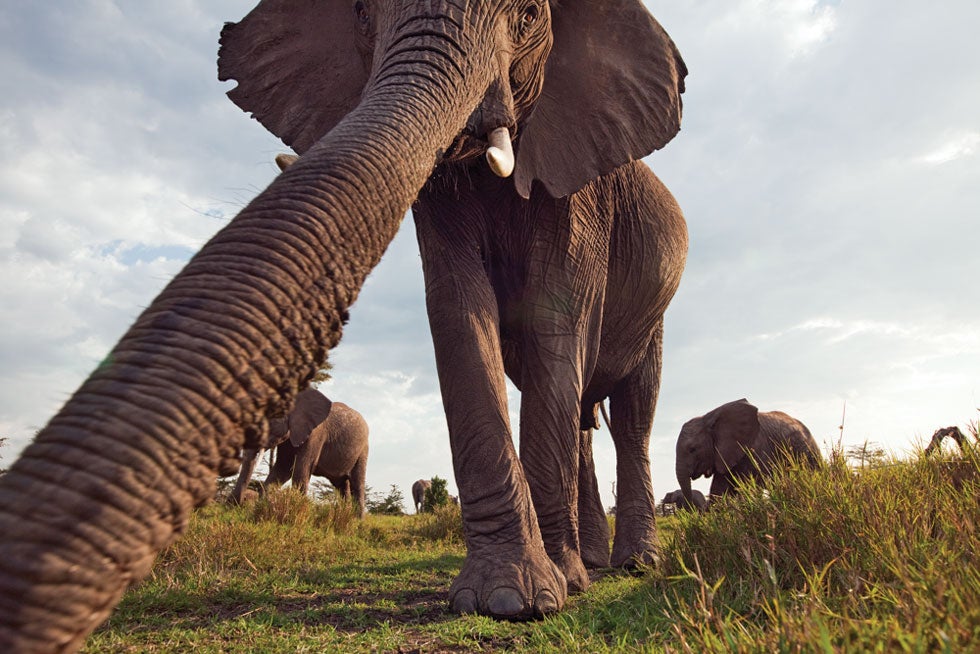 From: Serengeti Spy
Serengeti Spy by Anup Shah
Abrams, $40
Shah placed hidden remote cameras on the plains of Serengeti National Park in Tanzania and the Maasai Mara Natural Reserve in Kenya. The resulting animal encounters are striking.
Ice: Portraits of Vanishing Glaciers by James Balog
Rizzoli, $50
Culminating a project begun in 2005, Balog's volume is as much a disturbing caveat as it is a gorgeous visual feast. In grandiose aerials shot over Canada, Greenland, Alaska, northern Europe, South America and other glacial habitats, we plainly see the devastation of global warming: Off-white glaciers give way to brown cliffs, vast ice sheets become fragmented chunks, in before-and-after shots that span just five years. An inconvenient truth, indeed.
More Than Human by Tim Flach
Abrams, $65
With the same lyricism and splendid attention to detail that he brought to earlier volumes on horses and dogs, portrait photographer Flach turns his camera on a wide swath of the animal kingdom in this survey, which spans his entire career. From macro shots of insects to close-ups of elephant parts, the pages reverberate with visual surprises and natural wonder.
Petrochemical America by Richard Misrach and Kate Orff
Aperture, $80
Misrach's images hauntingly capture the toxic environmental effects of petrochemical production on a 150-mile stretch of the Mississippi River that's been termed "Cancer Alley."
Desert Air by George Steinmetz
Abrams, $60
Steinmetz spanned the globe to show the fates of desert climes at human hands, as well as the natural splendor of these extreme landscapes. To get his breathtaking views, he shot from a motorized glider.
E-Books
Photo-driven gems for tablets and computer screens
Year in Focus by Getty Images
iBooks, free
Getty's showcase of highlights in photojournalism, from the Arab Spring to royal weddings and sports events.
Street Photography _by Rafael Perini _
iBooks, free
A fresh series of everyday, slice-of-life street scenes in cities in Canada and the United States.
Anthology of Nude Photography by Dani Olivier
iBooks/Kindle, $1.99
Olivier's exotically lighted abstractions of the female form.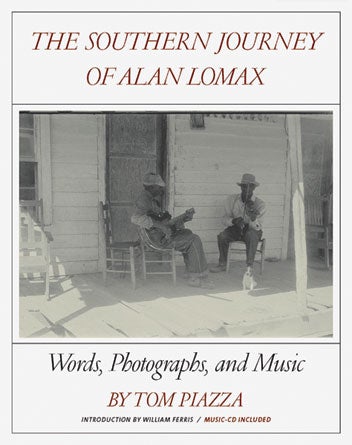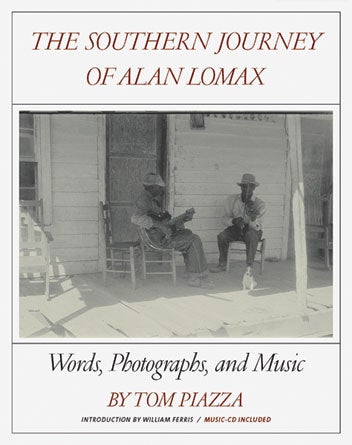 The Southern Journey of Alan Lomax
The Southern Journey of Alan Lomax _by Tom Piazza _
iBooks/Kindle, $17–$19
This project weaves photographs (many unpublished) together with music and anecdotes from the folklorists's legendary folk journeys.
Abandoned Pittsburgh by Chuck Beard
iBooks, $9.99
From ghostly steel mills to rusted railroad tracks, a portrait of once-grand architecture and interrupted glory.
Field of Dreams by Dr. Edmund M. Hayes
iBooks, free
An offbeat but engaging tribute to the multicolored charms of vehicular shells waiting to be restored.
The Long Shadow of Chernobyl_ by Gerd Ludwig_
iPad app, $6.99
Russia's Ground Zero, seen through radioactive ruins and resilient survivors.
Ocean Encounters: A Photographic Exploration of Marine Wildlife by Brandon Cole
iOS app, $1.99
Part biology guide and part travelogue, a global sea tour ranging from breaching right whales in Alaska to kaleidoscopic reefs in Fiji.
Michael Nichols by Michael "Nick" Nichols
iPad app, $3.99
A combination of portfolio and primer on how to shoot nature photography, from a master of the form.
Back in Time by Landka
iOS app, $4.99-$7.99
A crash course on the history of the universe, from the Milky Way to planets and stars through photographs, timelines and touch-screen tools.
Online-Exclusive Picks
A few more favorites, selected by web editors John Mahoney and Dan Abbe.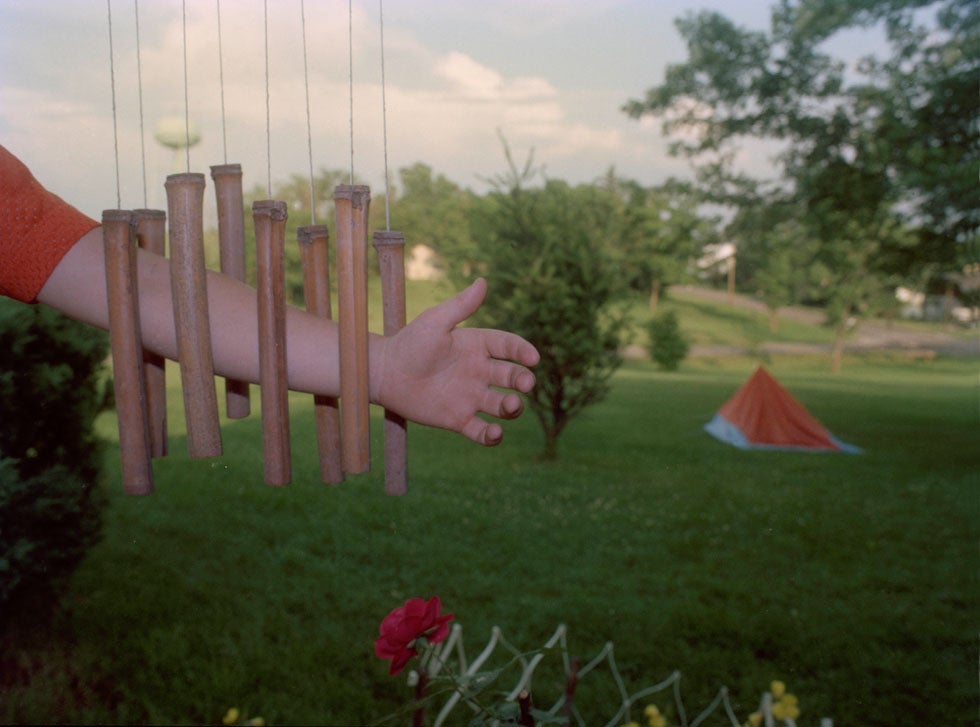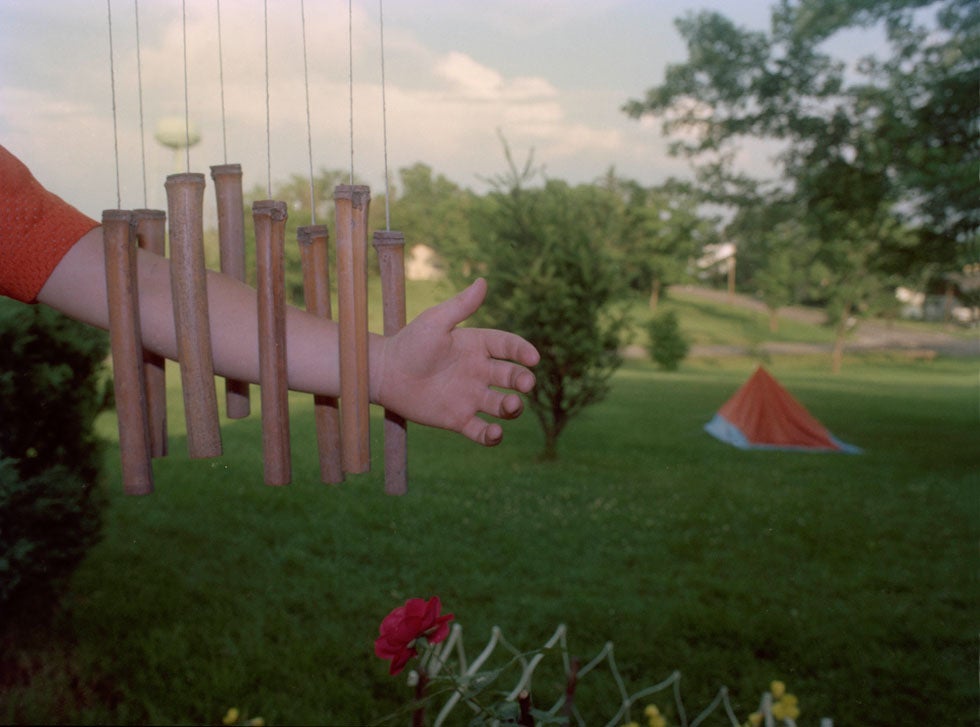 Babe
**Babe **by Michael Northrup
J&L Books, $40
Like his 2004 book Beautiful Ecstasy before it, Babe collects Northrup's seemingly casual family snapshots from the 1970s and '80s. Northrup's eye for meaningful moments and compositions is sharp, resulting in a powerfully honest portrayal of the joy and fragility of family life in America.
Anima by Charlotte Dumas
Self-published, $30
In her serene series of portraits of the burial horses of Arlington National Cemetery at night, Dumas explores our relationship with working animals in an environment where human emotions run high.
Sunburn by Chris McCaw
Candela Books, $55
McCaw's unique long-exposure landscapes are made directly on vintage photo papers with homemade cameras, which often physically burn the sun's path through the sky into the paper. Read more about his fascinating work and unique process in our recent feature here.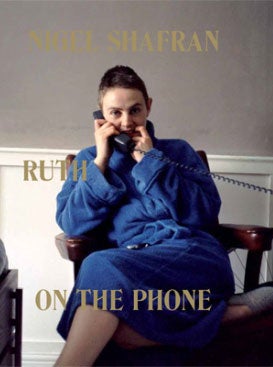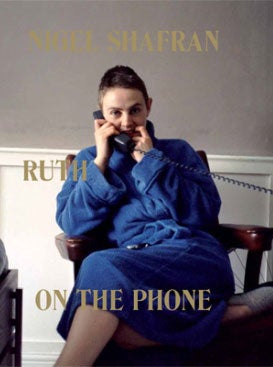 Ruth On The Phone
**Ruth on the Phone **by Nigel Shafran
Roma Publications, $40
The concept is simple: portraits of a woman at home on the phone, taken over the course of nine years. But from this restrained choice in subject matter, Shafran weaves a surprisingly intimate story, watching life evolve slowly and subtly around her.
**Classroom Portraits **by Julian Germain
Prestel, $60
From his native England to Africa and Southeast Asia, Germain makes portraits of students in their natural environment—the classroom—revealing the subtle differences and universal similarities of the primary school experience around the world.
USSR 1991 by Keizo Kitajima
Little Big Man Books, $350
In 1991, Japanese street photographer spent months traveling through the entire Soviet Union, shooting vivid color portraits and stark landscapes. Now, after more than 20 years, the photos have been compiled in a lavish edition which seems sure to become a legendary book.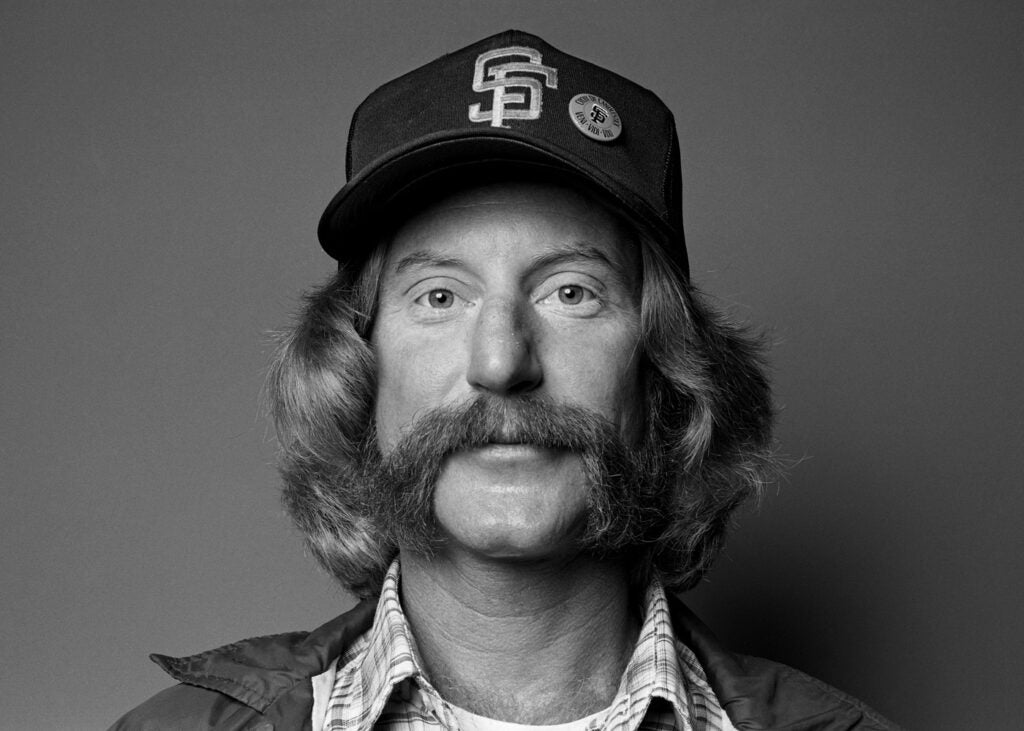 Summer Weather
Summer Weather by Michael Jang
Owl & Tiger Books, $35
Still some of the favorite work we've featured on American Photo, Jang's lost-then-found photographs of would-be weather reporters made for a hit.
Another Language _by __Mårten Lange_
MACK Books, $35
A meditation on natural phenomena, shot in black and white by a young Swedish photographer.
New Colour Guide _by __John MacLean_
Self, £17
John MacLean has created an excellent book that plays with the way we try to extract meaning from photographs, while also providing pure visual pleasure.
Altered States by Gregoire Cheneau
Self, €15
A book of strange, almost frightening photographs, in which Cheneau has taken portraits of various subjects—then altered their physical appearance in post-processing, in a way that makes them look uncannily normal.