The Best Photo Books of 2011
In this always-on age of tweets and tumblogs and tablets, of Flickr and Facebook, of "reality" programming and insta-celebrities, we'd...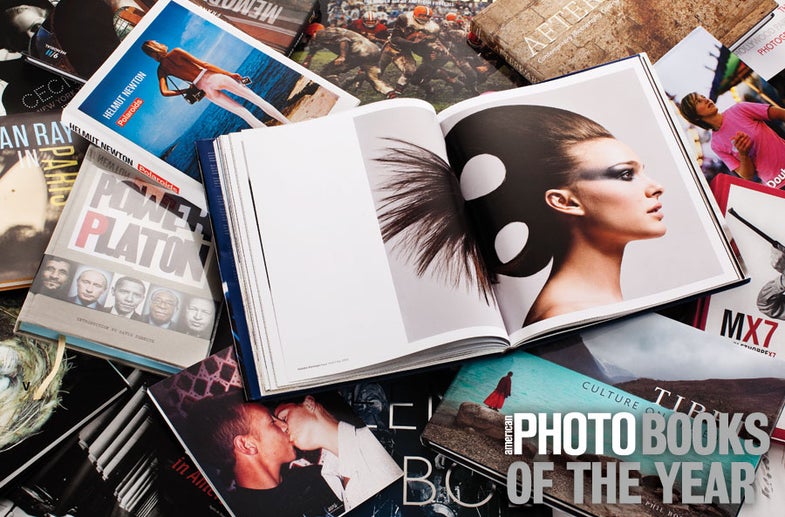 In this always-on age of tweets and tumblogs and tablets, of Flickr and Facebook, of "reality" programming and insta-celebrities, we'd like to pause a moment and look at some books. Remember books? Remember breathing?
Fine Art
Singular visions that push the limits of the photographic image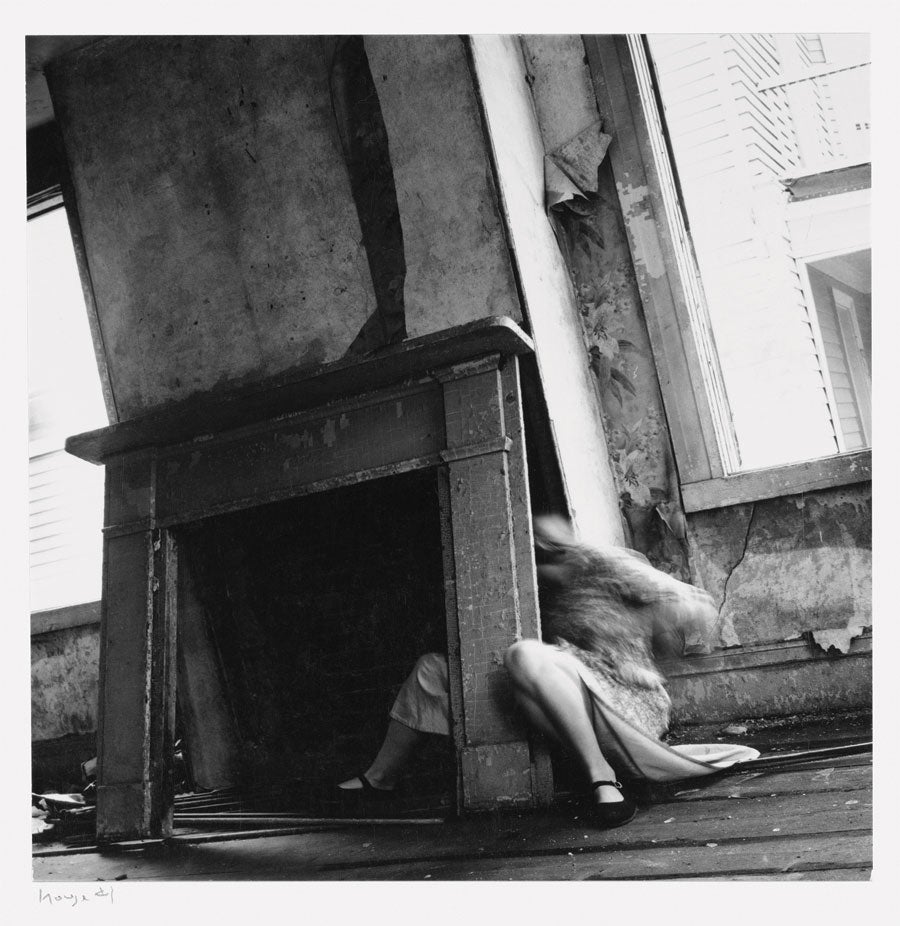 From "Francesca Woodman"
Francesca Woodman edited by Corey Keller
D.A.P./San Francisco Museum of Modern Art
(See more images from the book and an interview with the retrospective's curator here). This is a comprehensive monograph of Francesca Woodman's photographic oeuvre, which has achieved cult status in the 30 years since the artist's brief yet prolific career ended when she took her life at age 22. Her vision is chronicled through ethereal self-portraits taken during her studies at the Rhode Island School of Design, the MacDowell Colony, and in New York City and Italy. $50
Color Correction by Ernst Haas
Steidl
A multifaceted study of textures and hues, Haas's work veers from recognizable cityscapes to close-up abstractions. Each turn of the page reveals surprising twists of the photographer's skewed imagination and the camera's interpretative possibilities. $65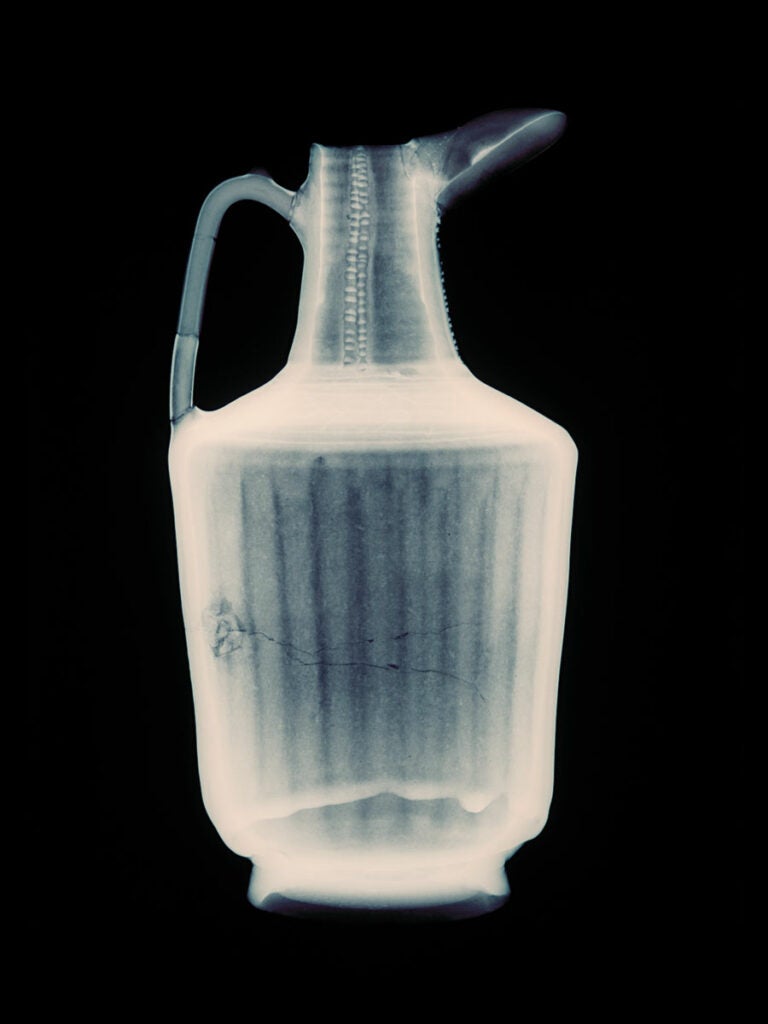 From "History's Shadow"
History's Shadow_ by David Maisel_
Nazraeli
Maisel is best known for imagery that reveals the consequences of time upon his subjects: In this ghostly series he rephotographs X-rays from museum archives, showing antiquated objects and skeletal figures in a new light, both literally and figuratively. The results are as striking as they are haunting. $75
The Crooked Path by Jeff Wall
Ludion
As in an exhibition by the same name, Wall has combined his own pictures with those of his artistic influences—including Marcel Duchamp, Eugène Atget and Diane Arbus—giving context and depth to the elaborate mise-en-scènes for which Wall is known. $50
Mapplethorpe X7
teNeues
Robert Mapplethorpe's challenging and brilliant work is curated here by seven prominent artists who organized major exhibitions of his work between 2003 and 2009. Highlights range from David Hockney's selection of bold portraiture to Cindy Sherman's preference for more formalist compositions. No matter who's curating, there are plenty of provocative nudes to go around. $75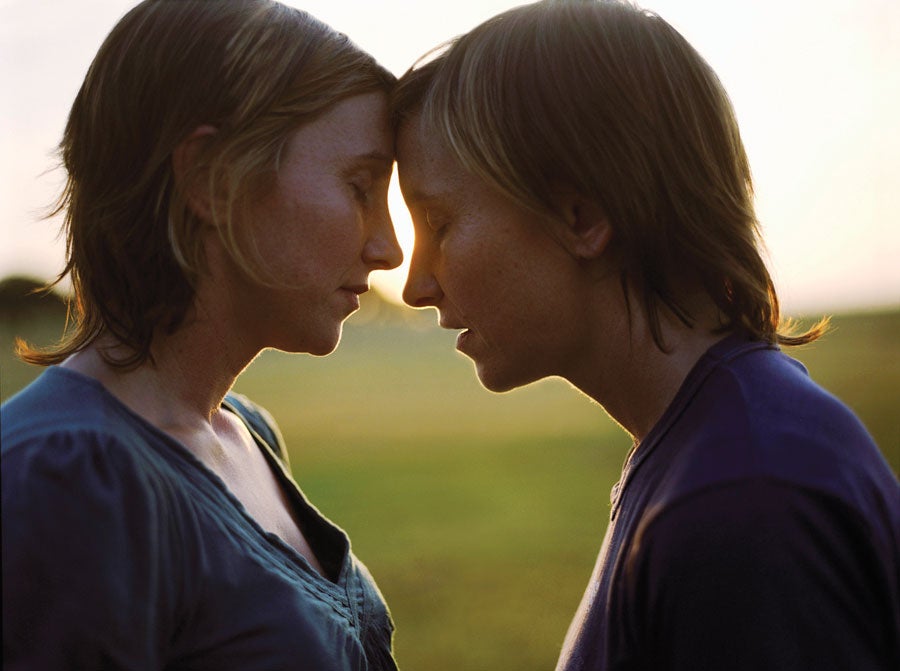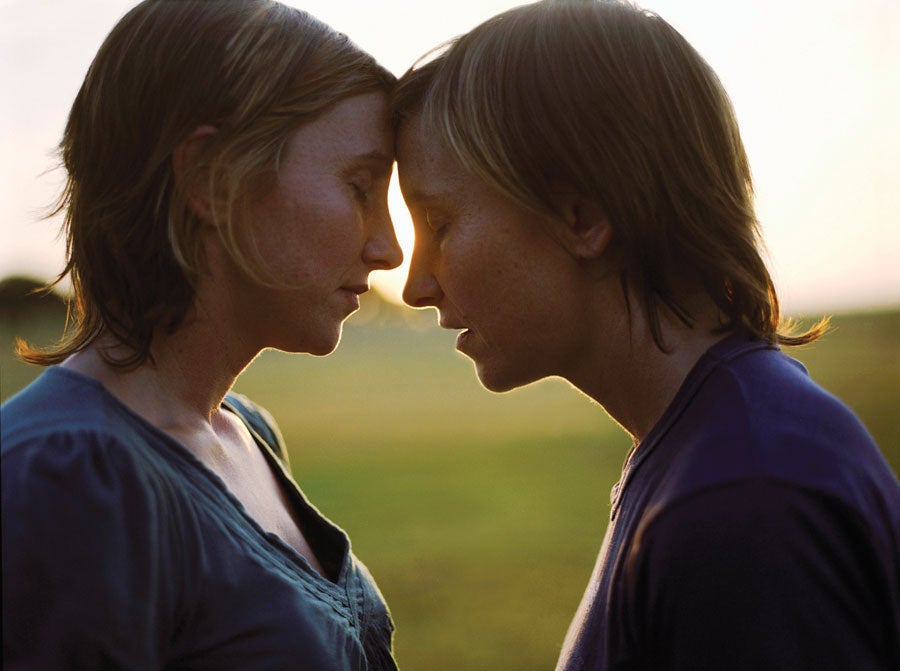 From "Double Life"
Double Life, by Kelli Connell
Decode Books
Connell's intimate, low-key chronicle of the relationship between two women flutters, shakes and breaks apart as the viewer progressively realizes that the artist has used a single model to portray each side of the duo, seamlessly compositing images to create a stirring, keenly observed meditation on perception, connection, love and self-regard. $60
In a Lonely Place,by Gregory Crewdson
Abrams
This compilation of Crewdson's carefully wrought series includes the little-known Fireflies (circa 1996), where we see the artist developing his taste for blending artificial and natural tableaux, alongside his more well-known work. $40
Abstract Pictures, by Wolfgang Tillmans
Hatje Cantz
Tillmans's strikingly minimal images, created using various alternative techniques for exposure, are experiments in color, form, material and space that take the viewer well beyond the traditional utility of the still photograph. $75
Documentary & Photojournalism
V_iews of a changing world from its most curious and insistent witnesses_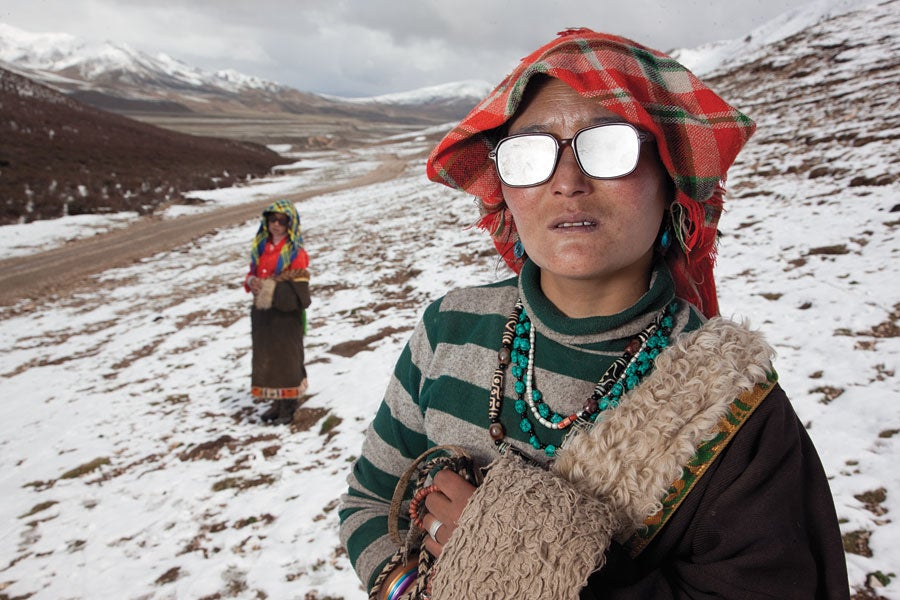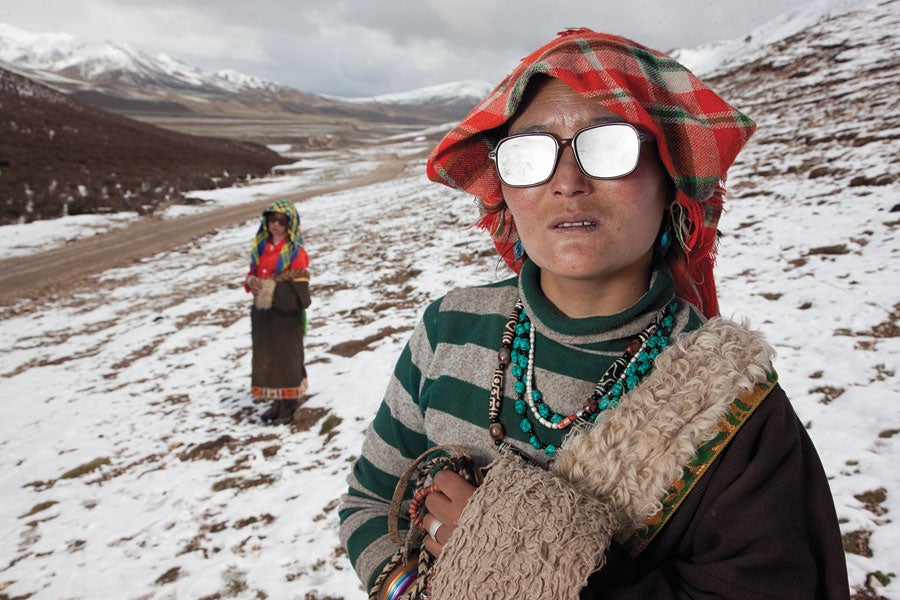 From "Tibet: Culture on the Edge"
Tibet: Culture on the Edge, Phil Borges
Rizzoli
In his fifth monograph, Borges explores both the indigenous lifestyles of the Tibetan people and their grand surroundings—each threatened by forces including industrial development, climate change and ongoing political tension between Tibet and the People's Republic of China. Forged over 17 years of periodic visits, Borges's affinity with the hardy natives informs the book's illuminating text and warm portraits alike. $45
Is This Place Great or What,_ by Brian Ulrich_
Aperture
(See our interview with Brian and additional samples from _Is This Place Great or What _here). In a decade-long survey of American consumerism, Ulrich casts a wry eye on the nation's shoppers and employees in big-box outlets and thrift shops—contrasting boom-years decadence and bust-years desolation with chilling irony. $50
My Journey as a Witness,_ by Shahidul Alam_
Rizzoli
Seeking to preserve justice and human rights through the power of the lens, Alam depicts cultures of Bangladesh, China and Pakistan in compassionate black-and-white images punctuated by saturated color bursts. $50
Questions Without Answers: The World in Pictures,_ by the Photographers of VII,_
Phaidon
Since its founding in 2001, independent photo agency VII has been responsible for some of the decade's most significant documentary photography, as evidenced by this hefty collection of images from Alexandra Boulet, Ron Haviv, John Stanmeyer, Christopher Morris and others. $75
Memory Remains: 9/11 Artifacts at Hangar 17,_ by Francesc Torres_
National Geographic
The human impact of 9/11 is painted in relief through these poignant images of objects removed from New York City's Ground Zero and stored at JFK airport, waiting to to be documented by the National September 11 Memorial and Museum. $50
The New York Times Magazine Photographs, edited by Kathy Ryan
Aperture
Covering three decades, this volume showcases The New York Times Magazine's reliable blend of ambitious photojournalism and inventive illustrative work. $75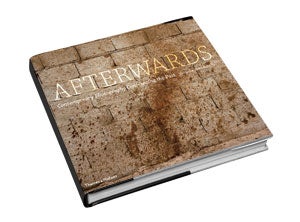 "Afterwards"
Afterwards,_ edited by Nathalie Herschdorfer__,_
Thames & Hudson
Photographers are naturally drawn to shooting disasters, not so much to what happens next. This aching collection spanning
60 years shows what happens when they stick around. $50
Inauguration, by Catherine Opie
Gregory R. Miller
Opie commemorates the inauguration of the first black U.S. president, Barack Obama, in shots of personal candor and celebratory energy. $50
Hard Ground, by Michael O'Brien,
University of Texas Press
O'Brien turns his lens on the homeless, lending them a quiet dignity in portraits made all the more moving by poetry from singer-songwriter Tom Waits. $40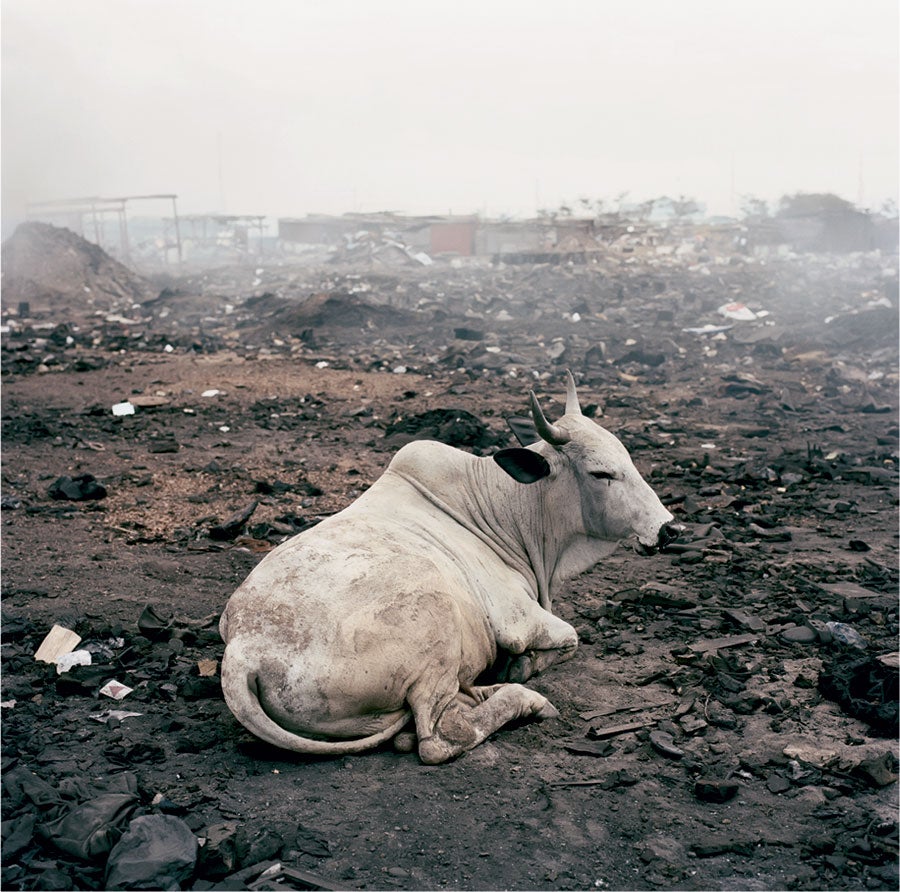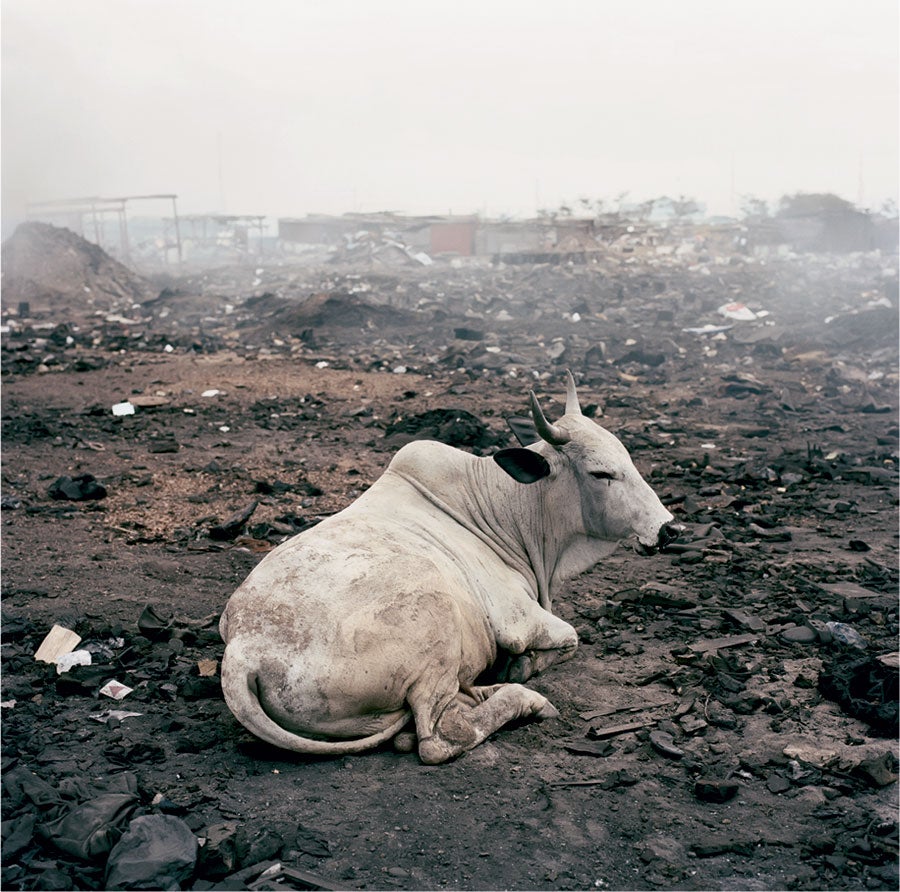 From "Permanent Error"
Permanent Error, by Peter Hugo
Prestel
Documentarian Hugo delivers a gripping account from Ghana: At the Agbogbloshie dump outside Accra, men and children filter through electronic waste for scraps and metal that can be melted down and sold for tiny profits. The haunting scenes from these breathtakingly toxic waste grounds powerfully signal the hazards of electronic consumption and planned obsolescence. $50
A Window on Africa: Ethiopian Portraits, by Hans Silvester,
Thames & Hudson
Silvester's portraits of natives reveal their steely characters and changing lifestyles in the face of modernity. $40
Culture
Reflections of politicians, athletes, musicians and others who move us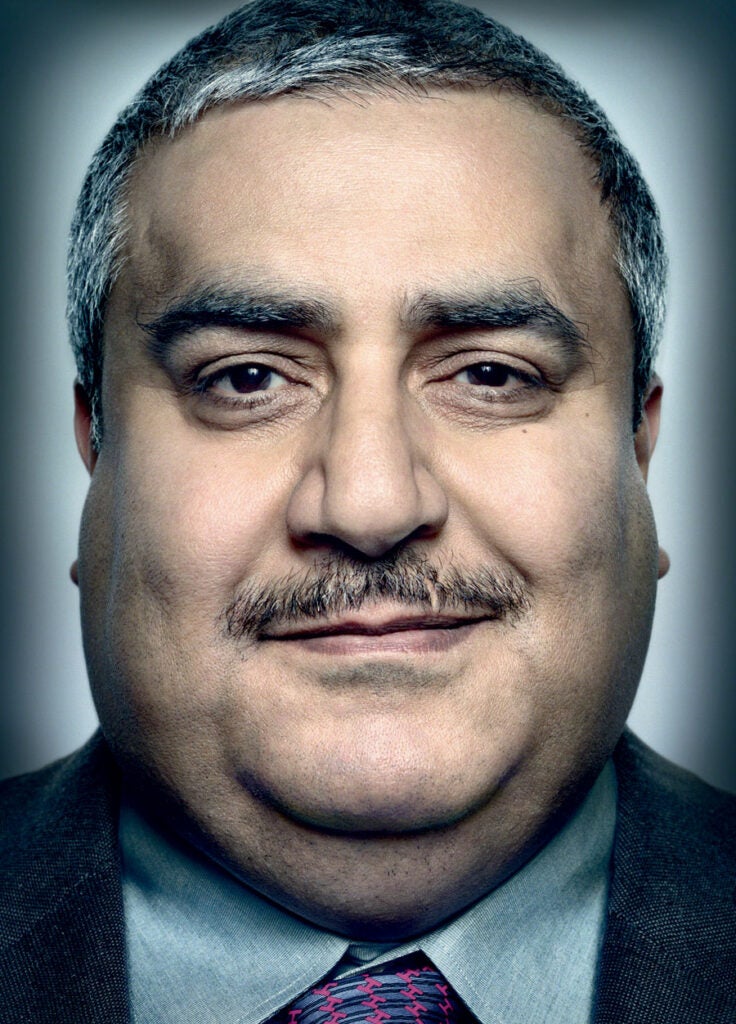 From "Power: Portraits of World Leaders"
Power: Portraits of World Leaders, by Platon
Chronicle
This book features some of the world's most powerful contemporary leaders in closely cropped shots with high-res detail. No wrinkle, pore, scar or blemish is left behind. Just as these faces cannot turn away, we are both allowed and compelled to look these powerful people in the eyes. $35
Rock Seen, by Bob Gruen
Abrams
Rock photography's Zelig generously opens his vault for a democratic survey of '70s rock—heavy metal, glam, disco, punk and new wave all get their due. Not to mention '60s idols like John & Yoko or modern rockers like Green Day. $45
Johor: Asia Latitude One, by Justin Guariglia, text by John Krich,
de.MO
Geographic photographer Guariglia was asked by a princess of Johor, Malaysia, to photograph the state. His rich images grace an exotic volume featuring hand-sewn book binding. $75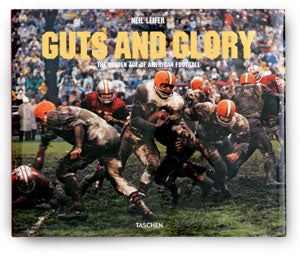 "Guts and Glory"
Guts and Glory, by Neil Leifer
Taschen
In the 1960s and '70s, nobody had a better view of the gridiron or captured it more vividly than Sports Illustrated's Leifer. Whether or not you're a football fan, these classic NFL images are incredible: studies of famed athletes in raw motion, slices of piercing on-field drama, profiles in stoic courage, win or lose. $50
Patti Smith 1969-1976, by Judy Linn
Abrams
Fans of Smith's Just Kids will gladly note a third player in the intimate relationship between the punk poetess and Robert Mapplethorpe. Photographer Judy Linn captures the two talents in the bohemian years before their fame in these raw, gripping portraits. $25
The Vanities, Hollywood Parties 2000-2009, by Larry Fink
Schirmer/Mosel
The official Vanity Fair photographer at some of Tinseltown's most glamorous parties, Fink shoots the stars with a pitiless gaze of near contempt. $68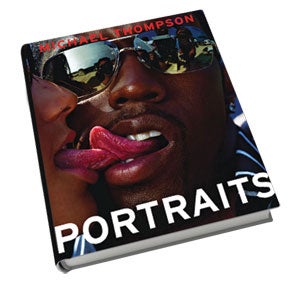 "Portraits"
Portraits, by Michael Thompson
Damiani
Through flash and stagecraft, Thompson captures shots that both project the glamourous images we're meant to see and offer glimpses into the subjects' hidden selves. $65
Beck, by Autumn de Wilde
Chronicle
Shot over 15 years, this volume traces the evolution of its subject from scuzz-meister to campy love god to emotional shipwreck, with insight lent by de Wilde's friendship with the musician. $35
A Game to Love by Mike Powell
Abrams
Athletic shooter Powell homes in on the passionate sport of tennis, capturing its grace, intensity and pageantry. $40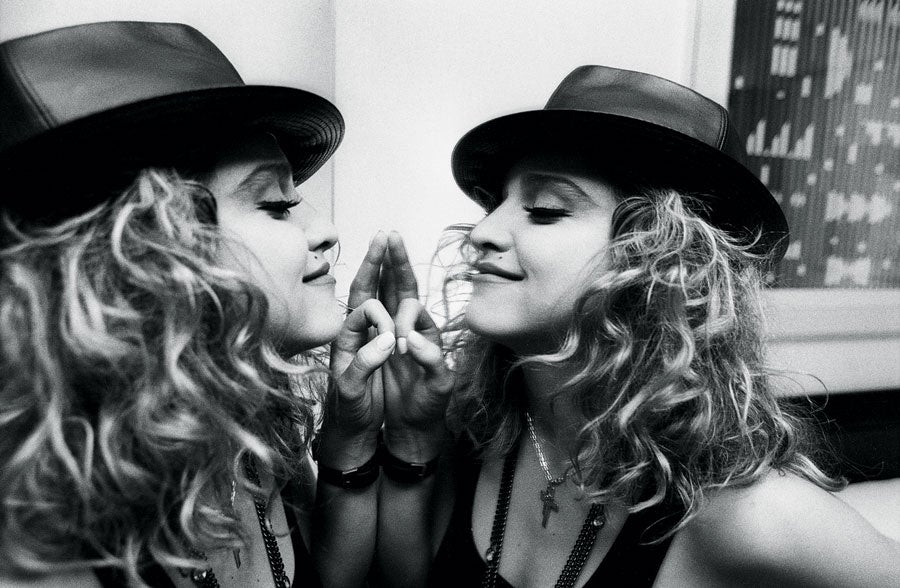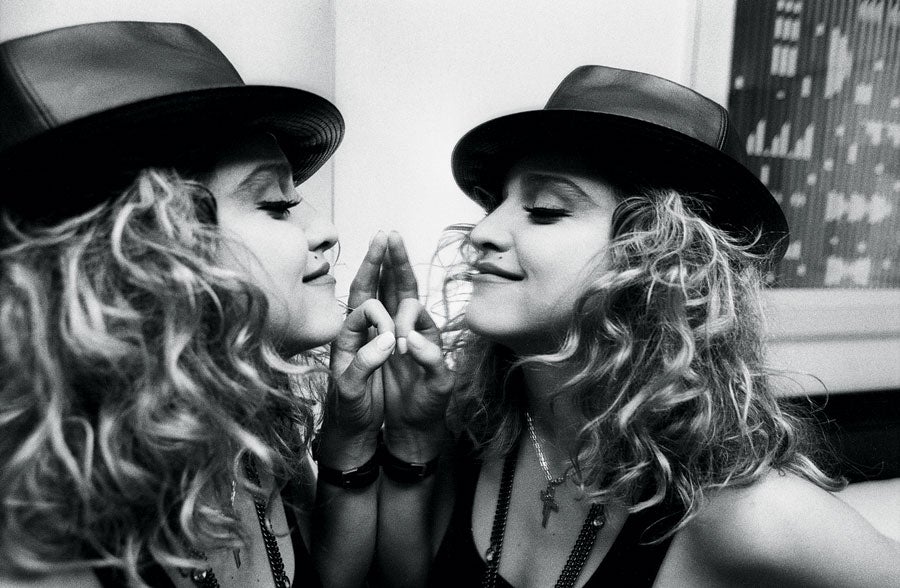 From "All Access: The Rock 'N' Roll Photography of Ken Regan"
All Access: The Rock 'N' Roll Photography of Ken Regan, by Ken Regan
Insight Editions
This countercultural odyssey begins in the 1950s with Elvis and runs into the 21st century, encompassing dozens of major performers in concert or, most effectively, in private portraits and candid shots. Regan's connection with musicians ranging from the Stones' Mick Jagger and Keith Richards to singer-songwriter James Taylor is reflected in their written contributions to the book. $75
Teenage Kissers, by Ed Templeton
Seems
Ah, youth! Templeton captures dozens of youngsters expressing love (or something like it) in public in this grittily engrossing lo-fi volume. (See more from Teenage Kissers and our interview with Ed Templeton here.) $25
Environment and Nature
From altered land to shining sea, documentation of the changing face of our planet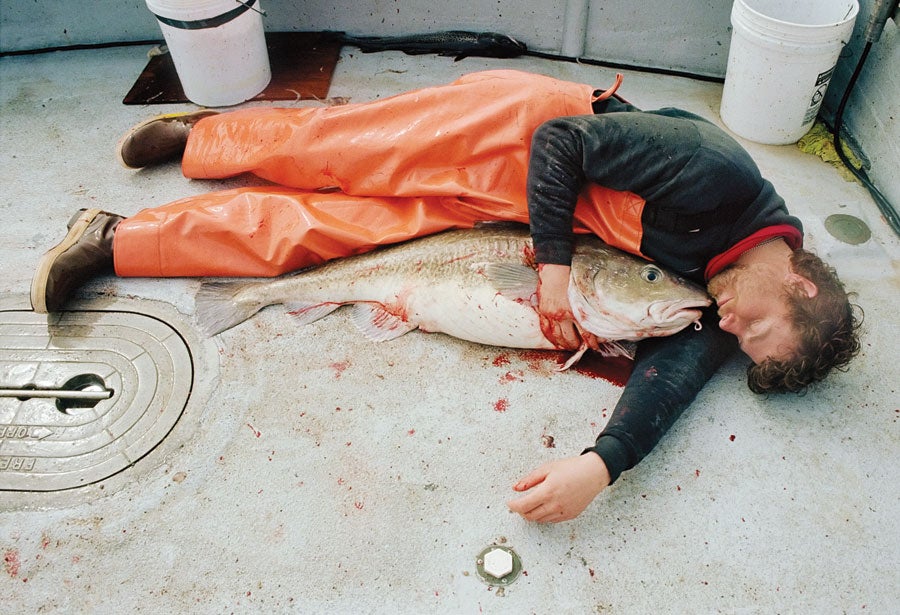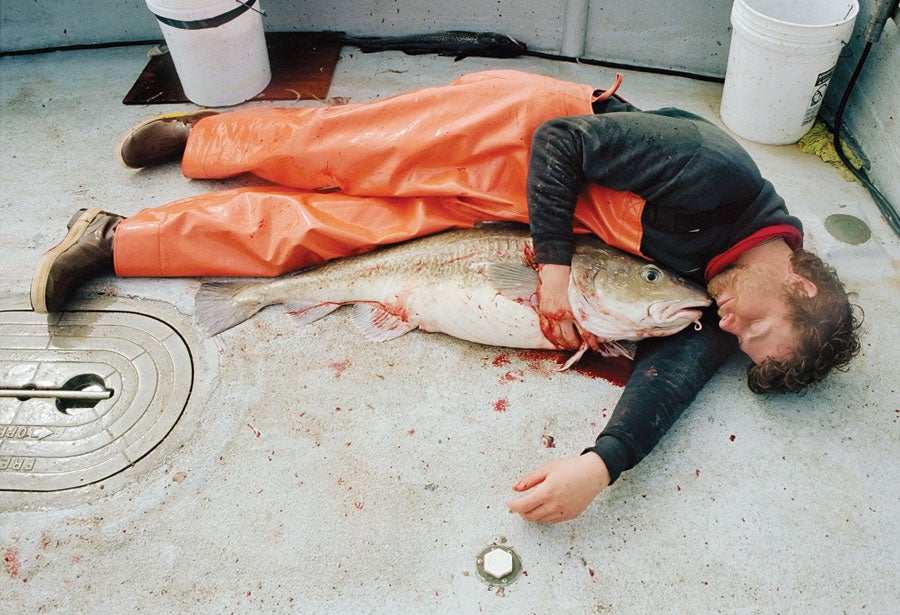 From "Fish Work: The Bering Sea"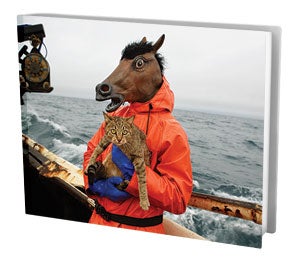 "Fish Work: The Bering Sea"
Fish-Work: The Bering Sea, by Corey Arnold
Nazraeli
(See more images from Fish-Work and our interview with Corey here). During his seven years as a crab fisherman in the untamed waters off of Alaska, Arnold photographed not only the ferocity of the ocean and the mystery of its wildlife but also the rough and often absurd boat culture he shared with his fellow fishermen. All of this is backdropped by the icy majesty of the remote landscape, where tundra-covered cliffs sharply contrast many of the book's surreally playful maritime scenes.** $65**
Ocean Soul, by Brian Skerry
National Geographic
As proof of his assertion that the oceans represent the "last truly wild places on Earth," underwater veteran Skerry submits iridescent portraits of sea creatures in splendid isolation and submerged ecosystems rendered with the patience of a scientist and the eye of an artist. $50
The Altered Landscape, edited by Ann M. Wolfe
Rizzoli
Here New Topographics artists document the morphing of the American West into residential sprawl—through photographs both dynamic and disturbing. $65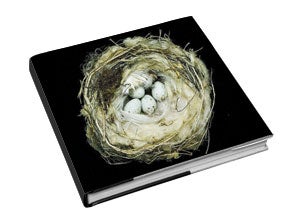 Nests: Fifty Nests and the Birds that Built Them
Nests: Fifty Nests and the Birds that Built Them, by Sharon Beals
Chronicle
Drawn from the exquisite collections of three California-based academies and institutes, the nests in these delicate, detailed images reflect the meticulous care and skill of their creators—50 species of birds, each described in facing-page text that's as free of scientific jargon as it is informative. $30
Visions of Earth: Beauty, Majesty, Wonder
National Geographic
This collection pays tribute to the diversity of hues, texture, light and shape among Earth's living things, evoking nothing less than a printed version of BBC's Planet Earth series. $40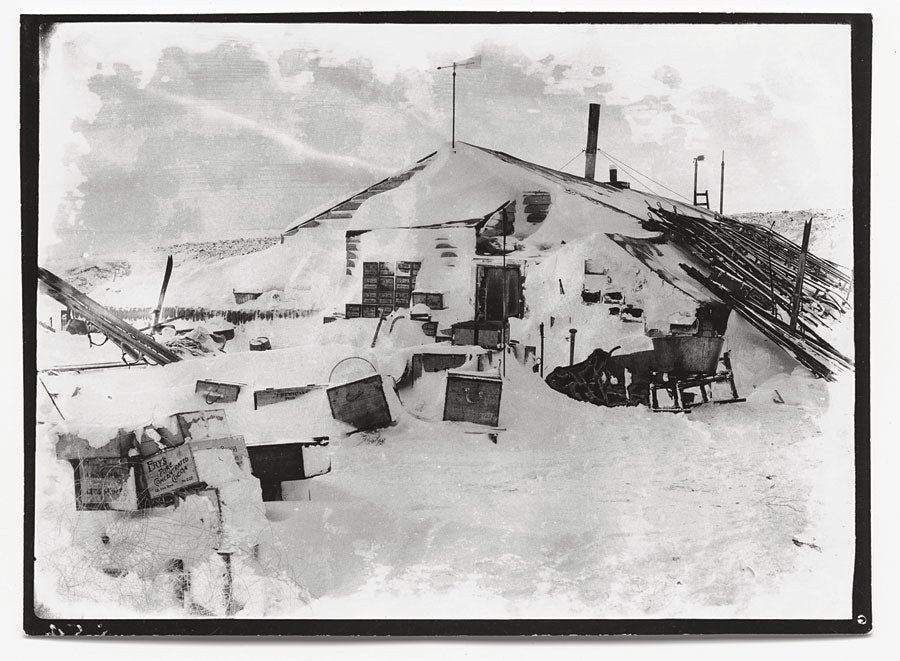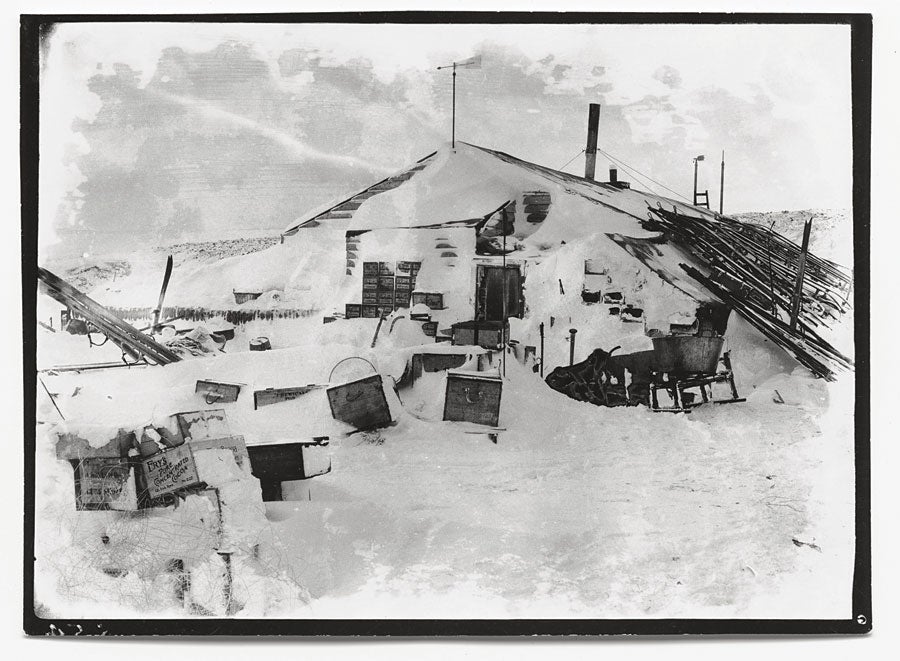 From "The Lost Photographs of Captain Scott"
The Lost Photographs of Captain Scott, by David M. Wilson
Little, Brown and Company
(Take a closer look at this book here). A century after he and his crew perished while returning from the South Pole, Robert Falcon Scott's pictures of the trip get their due in this historic volume. A series of contact prints made from 4×3.25-inch glass plates was discovered and auctioned off at Christie's in 2001; recent scholarship attributes them to Scott, who made them in the wilds of Antarctica on a voyage of no return. The book chronicles the images and journey in fascinating detail. $35
MonoVisioN, by Scott Frances
Pond Press
This fluidly rendered architectural study revisits seminal works by Frank Lloyd Wright, Richard Meier and Ludwig Mies van der Rohe. $40
Retrospective
New volumes offer updated views of past masterpieces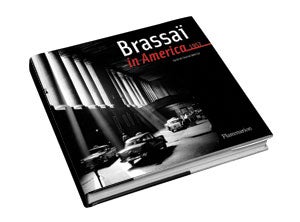 "Brassaï in America"
Brassaï in America, by Agnes de Gouvion Saint-Cyr
Flammarion
Brassaï was enchanted when he visited the U.S. in 1957; he shot New York cityscapes, New Orleans burlesque houses and other exotic slices of Americana—often uncharacteristically in color. $50
Magnum Contact Sheets, edited by Kristen Lubben
Thames & Hudson
A stunning showcase. Sit with Magnum legends as they circle sheets with grease pencils. $150
Photographers A-Z, by Hans-Michael Koetzle
Taschen
This packed compendium of photography's masters—from Slim Aarons to Piet Zwart—is also a collector's photo-book guide. $70
The Iconic Photographs, by Steve McCurry
Phaidon
McCurry's portraits are lavishly printed in a huge 15×20-inch volume, appearing as gallery prints in a bound book. $395
The Suffering of Light, by Alex Webb
Aperture
(See an interview with Webb and more images from the book here). **In far-flung corners of the globe, Webb captures glimpses of beauty in impoverished lives and stoicism in the face of strife. **$65
Age of Silver: Encounter with Great Photographers, by John Loengard
powerHouse
Life's former picture editor gathers memories and iconic images. $45
Helmut Newton: Polaroids, Helmut Newton
Taschen
Even in Polaroids crafted as test shots for his clients, Newton's treatment of the female form remains singularly stunning. $60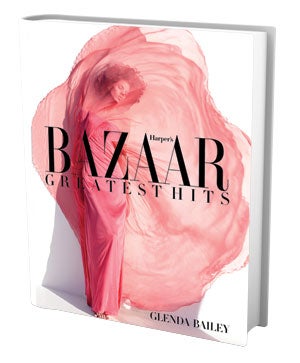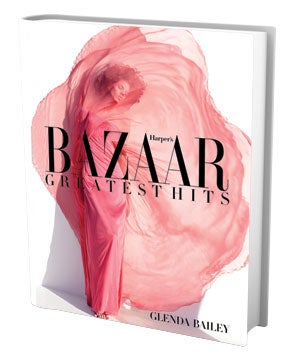 "Harper's Bazaar: Greatest Hits"
Harper's Bazaar: Greatest Hits, by Glenda Bailey
Abrams
Be a fly on the wall as celebrated fashion photographers cavort with famed models, stylists and designers. $65
Cecil Beaton: The New York Years, by Donald Albrecht
Rizzoli
Beaton made everyone look great—especially these New York artists and fashionistas. $65
Man Ray in Paris, by Erin C. Garcia
Getty
This survey, ranging from playful Rayographs to haunting portraits, makes it clear Ray was first and foremost an artist. $25
First Pictures, by Joel Sternfeld
Steidl
Even as a budding photographer, Sternfeld deftly captures ironic and evocative Americana. And check out those haircuts. $78
Online Honorable Mention
_More notable picks we've featured specially here on AmericanPhotoMag.com. Click each book title for an expanded feature and interview. _
Iraq | Perspectives, **by Benjamin Lowy
Duke University Press
Two distinctly unique looks at a decade of conflict in Iraq from an accomplished war photographer. **$40
A Criminal Investigation, by Yukichi Watabe
Éditions Xavier Barral/Le Bal
The story of a gruesome murder investigation in late-'50s Japan, summoning a perfect film noir atmosphere.
Animals That Saw Me, by Ed Panar
The Ice Plant
Panar documents his casual encounters with animals over the years in this refreshingly funny collection. $30