The Best Investments at AIPAD 2016
The AIPAD Photography Show runs through April 17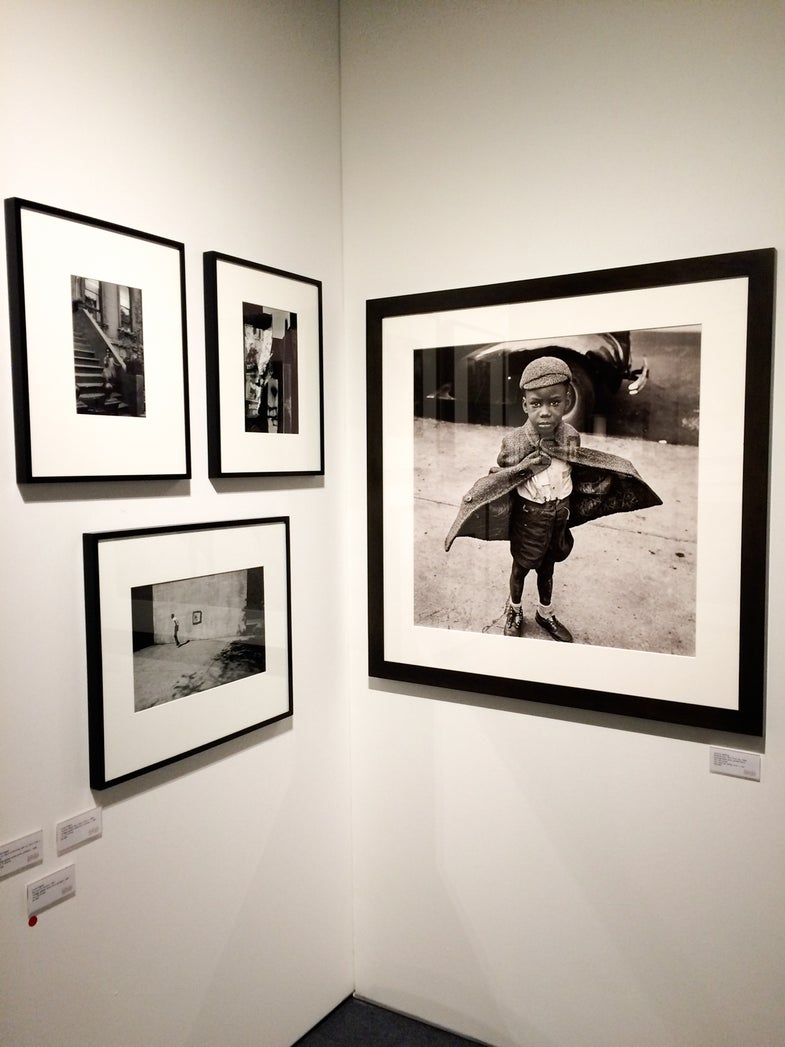 The annual AIPAD Photography show brings together a staggering variety of photography, from modern to vintage and everything in between. With nearly 100 of the world's leading photography galleries presenting their best work, it's a photo lover's paradise. But for a collector, AIPAD is an opportunity to find some serious deals and to make some major investments. As photography continues its climb on the contemporary art market, savvy collectors are scooping up work by emerging artists and rediscovered masters at an intrepid pace, and often with big rewards on the secondary market. Here, American Photo picks a few of the best investments on the floor at AIPAD this year.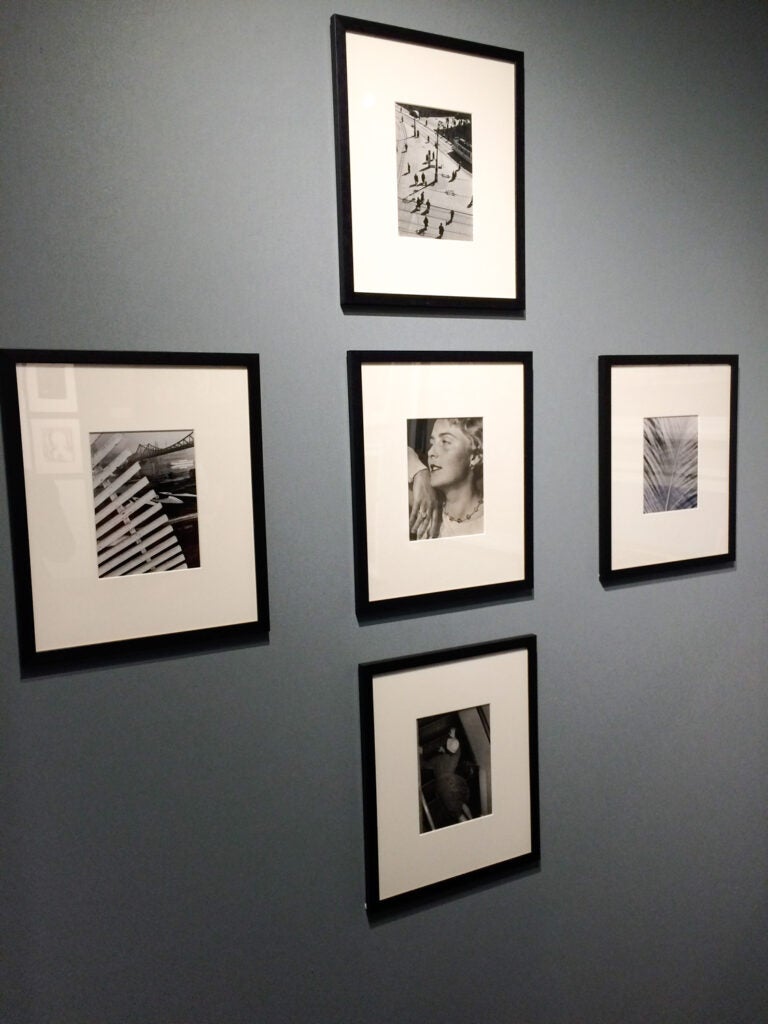 Elisabeth Hase at Robert Mann (New York City)
Rediscovered photos and photographers are always fascinating mysteries to unearth, but for collectors these also provide a rare opportunity to own work by an unknown but historically significant artist, a rarity in itself. Elisabeth Hase was a German press photographer in the years before World War II, but her personal work—abstract landscapes and the kind of performative self-portraits that we now associate with Cindy Sherman—remained hidden during the war and throughout her lifetime. Priced between $12,000 and $18,000, these vintage, lifetime prints are excellent, accessible purchases for the historically minded mid-career collector.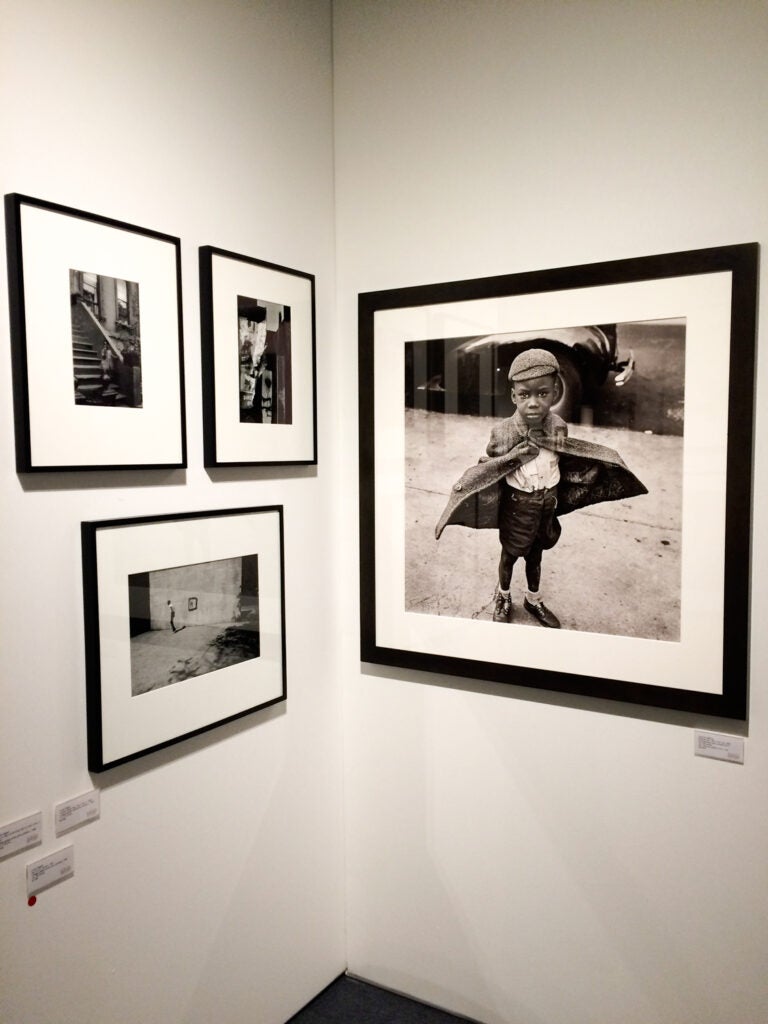 Louis Draper at Steven Kasher (New York City)
Louis Draper was a founding member of the Kamoinge Workshop, a groundbreaking collective of black photographers who documented social unease and racial tension from the 1950s to the 1980s, and his work is as relevant and revelatory as ever. The Steven Kasher Gallery hosted the first New York solo exhibition of his work in January and. according to a gallery representative, 10 pieces were sold to museum collections across the country. "Butterfly Boy," his largest and most dramatic photo in the booth, is going for $52,000 but will only increase in price as this pioneer in political photography gets his time in the spotlight.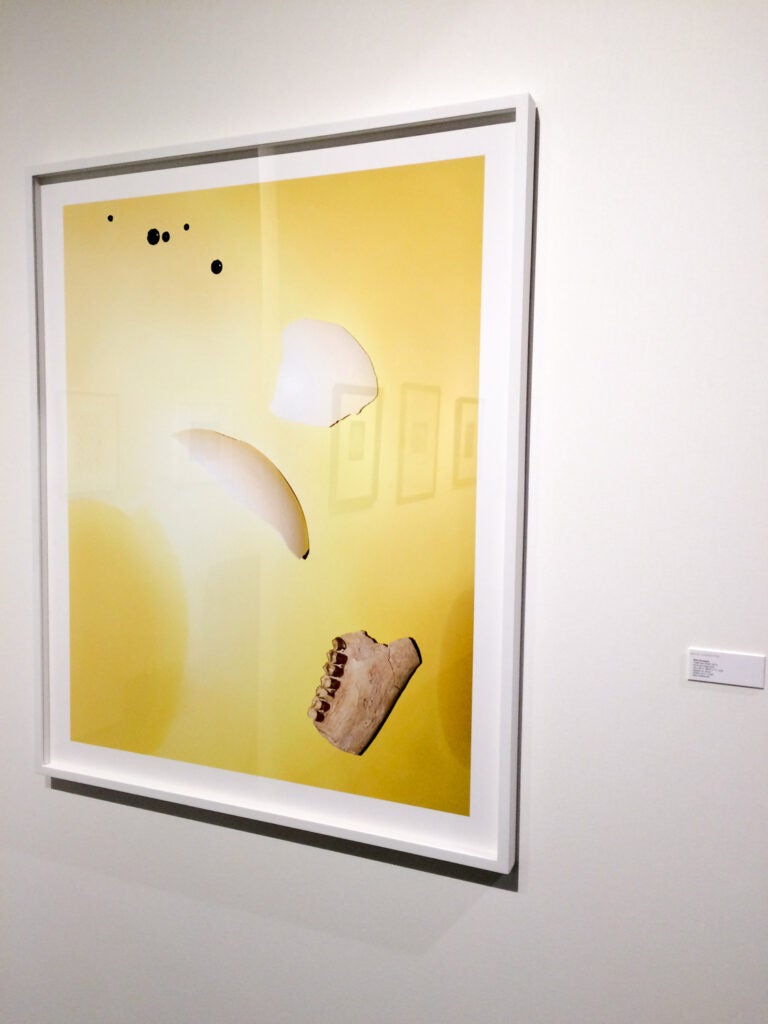 Brea Souders at Bruce Silverstein (New York City)
A contemporary artist on the rise, Brea Souders creates colorful, abstract compositions and still lifes that feel both random and autobiographical, a combination that is attractive to many contemporary collectors. At $9,500, her "Teeth and Shell" image on display at the Silverstein booth is priced right on the edger of affordable for an up-and-coming photographer.
Berenice Abbott at Howard Greenberg (New York City)
While it's difficult to call $90,000 a deal, prints like this of Abbott's iconic photograph, "New York at Night," is both beautiful and incredibly rare. According to Greenberg Gallery's Karen Marks, there may only be one other print in existence. This is a big ticket investment, but for the vintage collector and classic photography buff, one that would be well worth the price tag.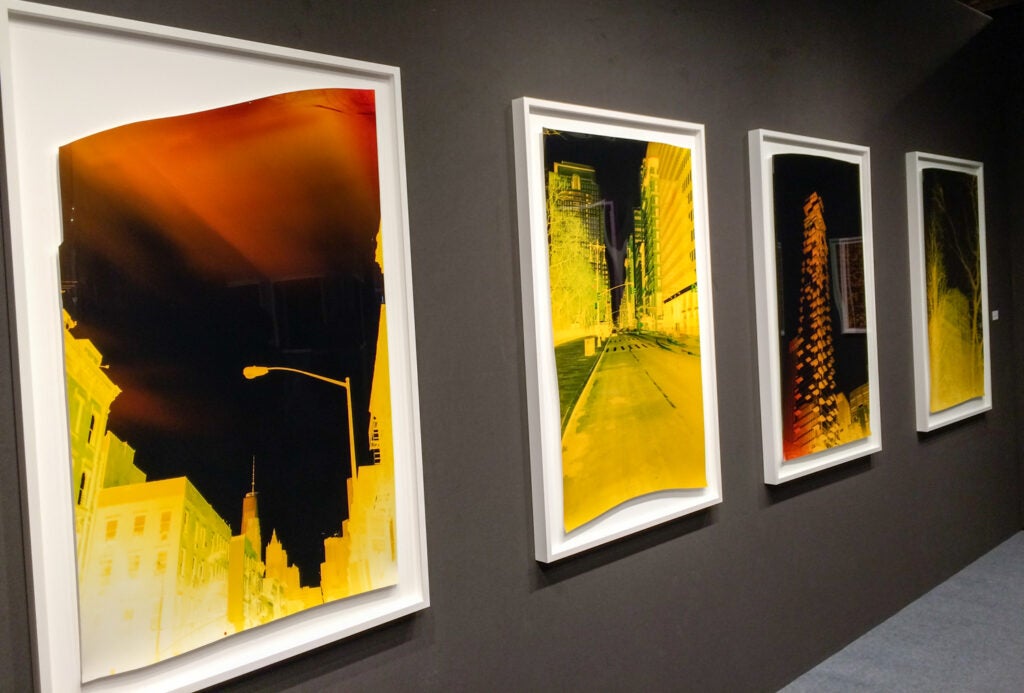 John Chiara at Yossi Milo (New York City)
John Chiara's large scale, radioactive-toned, negative prints of New York City have prime real estate at AIPAD this year, greeting visitors right inside the main entrance. Each image is a unique analog print, and a steal at $14,000 (framed!). This is a brand new body of work from San Francisco-based Chiara and his first in New York.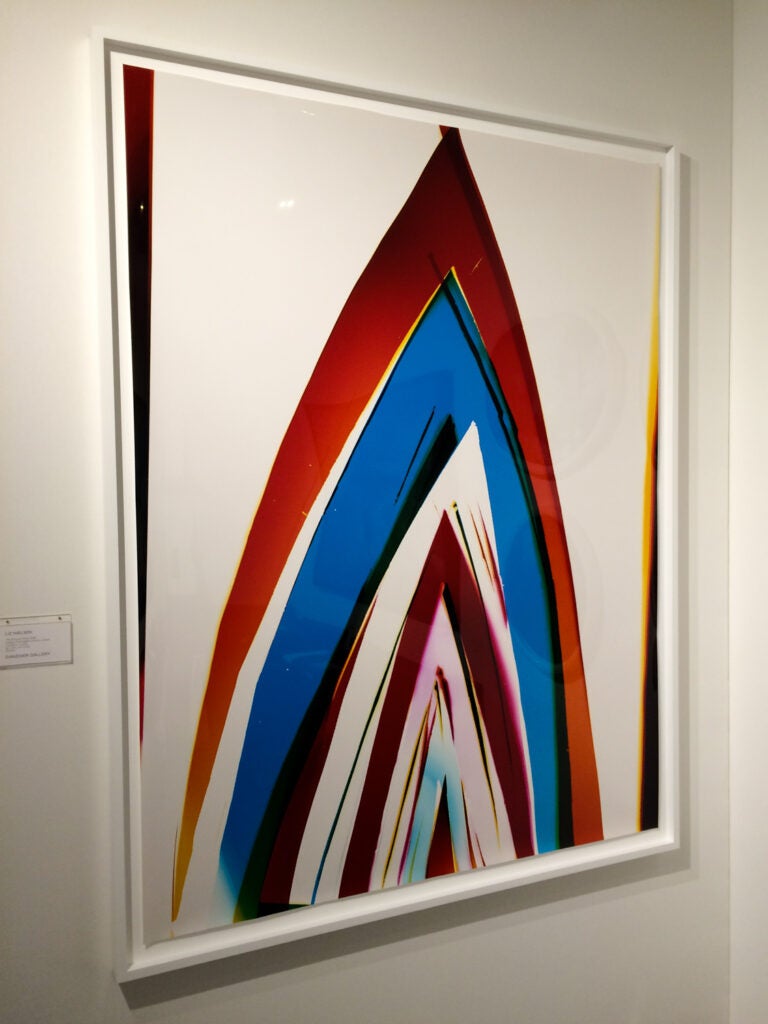 Liz Neilsen at Danziger Gallery (New York City)
Rainbow-toned cut-and-paste collages made from multiple light exposures, Liz Neilsen's works are going for a reasonable $10,500 at the Danziger Gallery. Following the lineage of photograms and cyanotypes, her images are virtually impossible to edition, making each one, rare, unique, and increasingly valuable.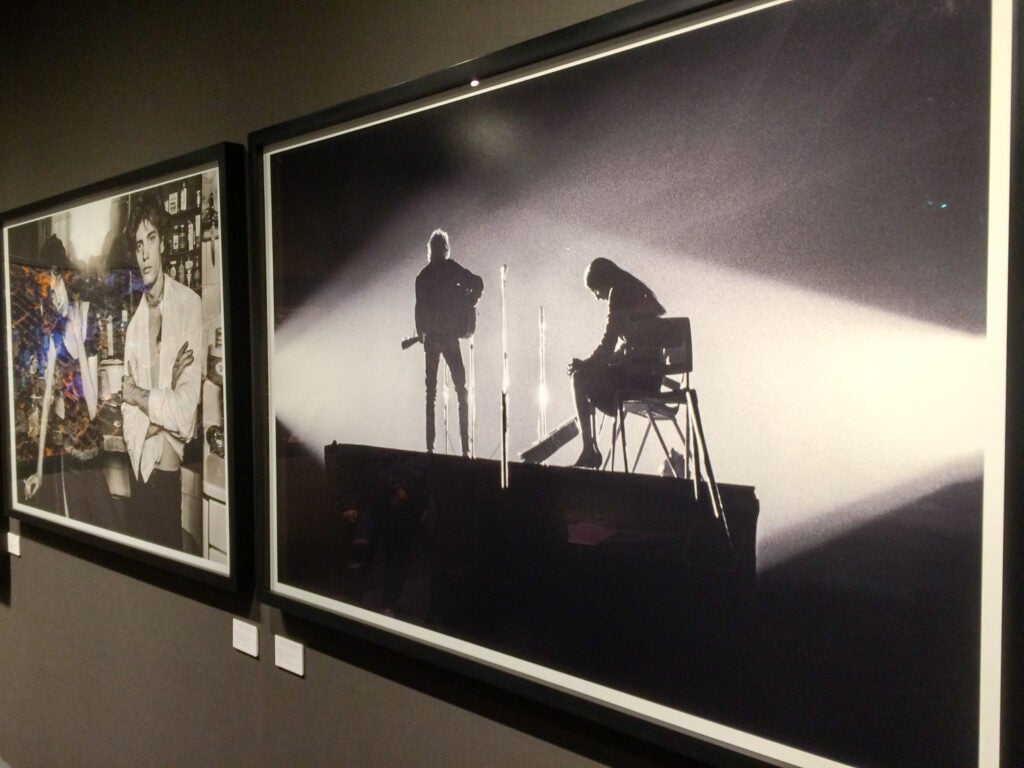 Dan Kramer at Fahey/Klein (Los Angeles)
Some things never go out of style, and rock-and-roll photography is one of them. Dan Kramer's backlit silhouette of Bob Dylan and Joan Baez on stage is part of an upcoming book in celebration of Bob Dylan's 75th birthday, so this image, along with just about everything Dylan-esque, is about to go way up in value, and Kramer's print is no exception. At an impressively large size and in a relatively small edition, the $9,500 price tag will undoubtedly look like a bargain this time next year.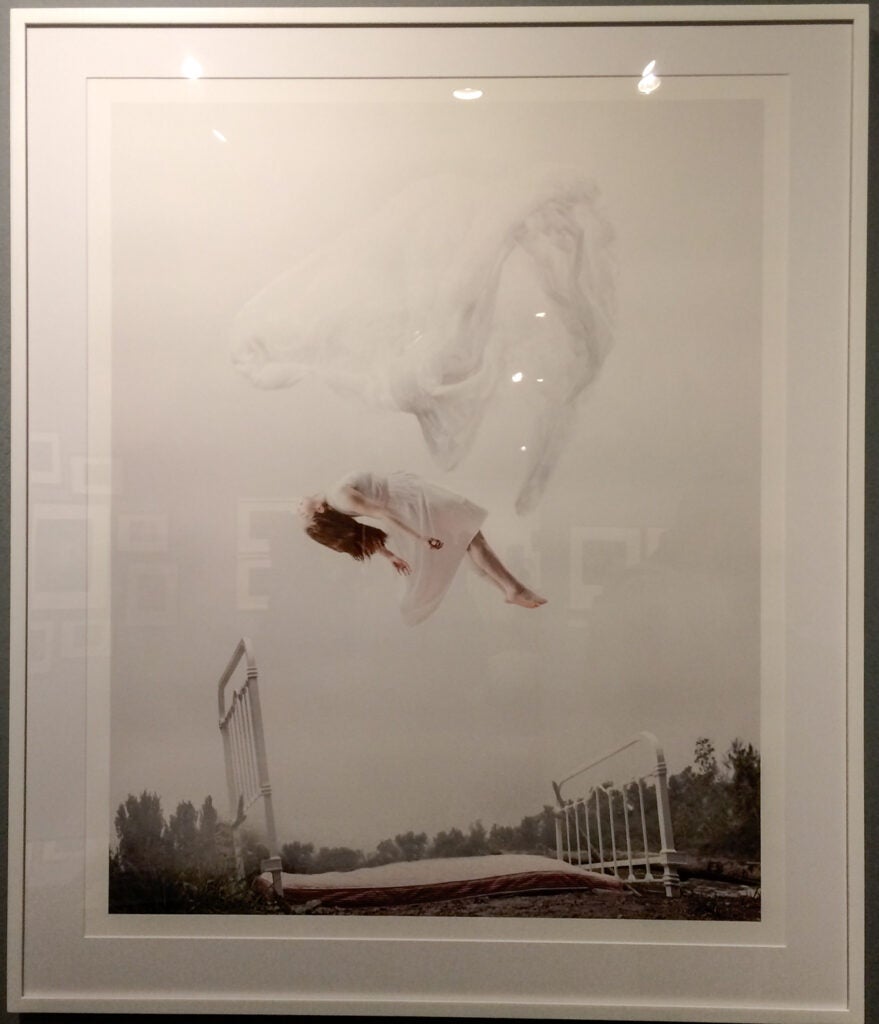 Maia Flore at Galerie Esther Woerdhoff (Paris)
For the adventurous collector, the contemporary and classic French photographers represented at this Parisian gallery present excellent opportunities to catch a new star on the rise or a vintage work on the brink of rediscovery. Gallery representatives told us that Maia Flore's "Sleep Elevations I" had strong interest from collectors willing to take a modest $3,500 risk.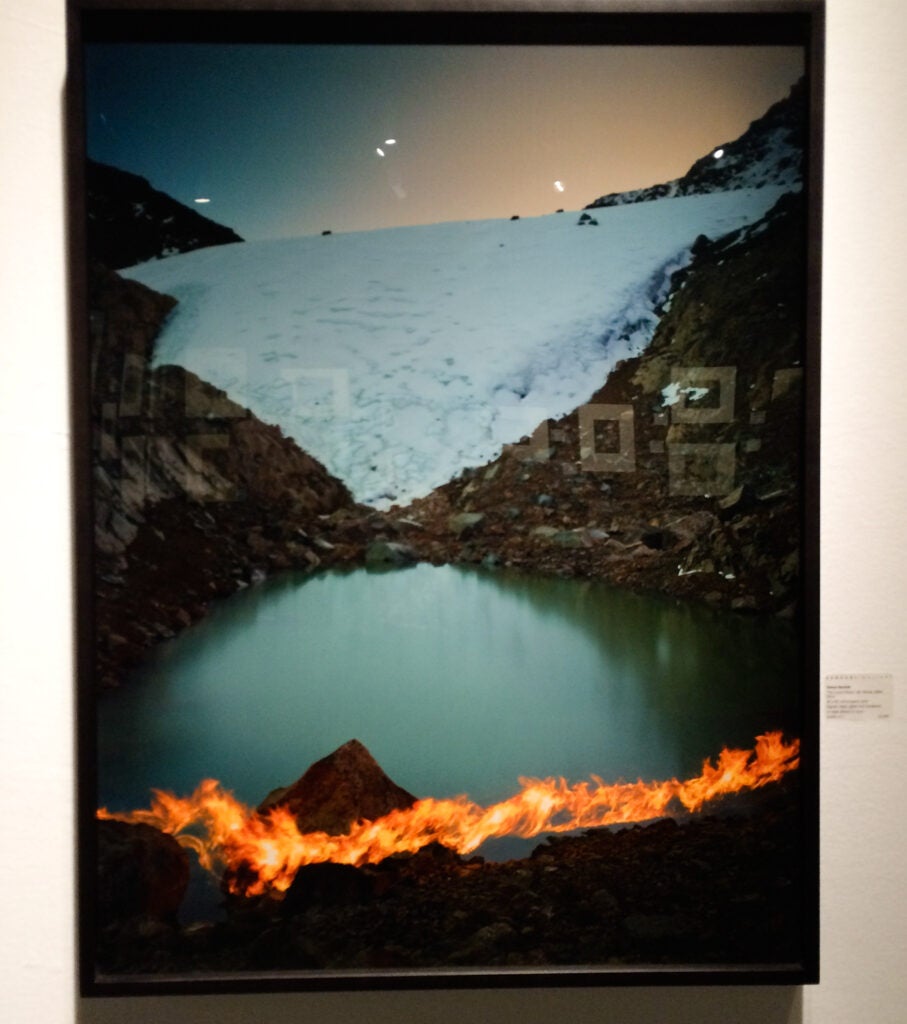 Simon Norfolk at Benrubi Gallery (New York City)
Norfolk has already established himself as an accomplished career photojournalist as well as a steady presence on the art market, producing consistently strong work at prices that gallery associates say he keeps intentionally affordable. A true believer in the accessibility of photography, his work may never reach six figures on the secondary market, but it will always be valuable.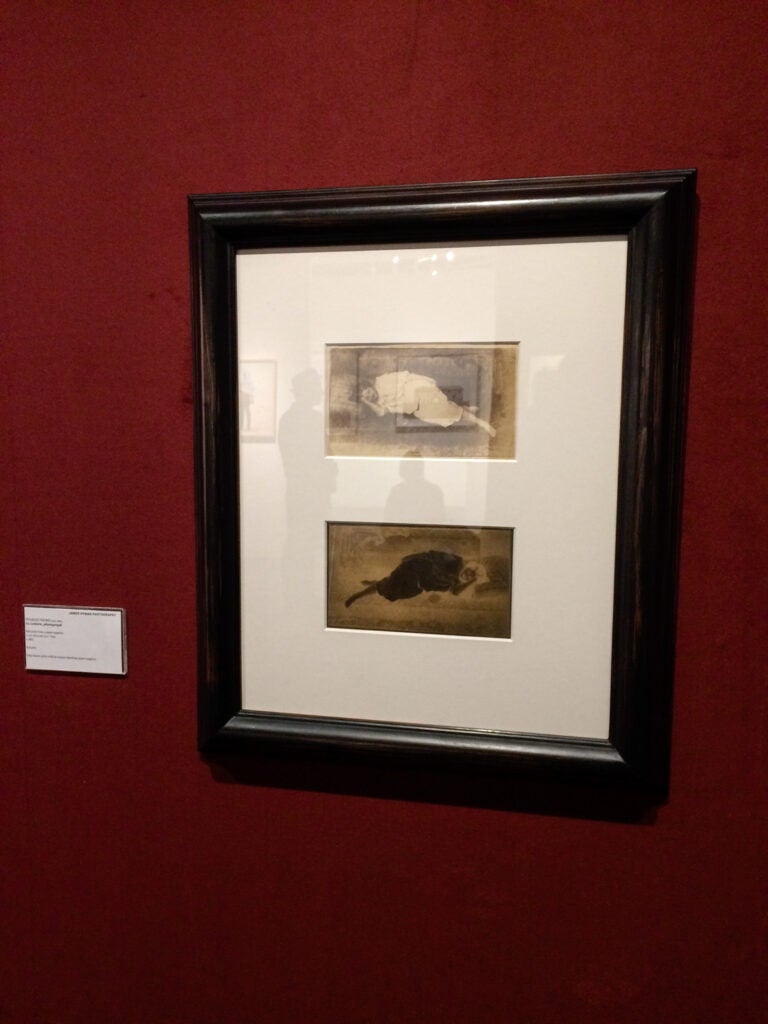 Charles Negre at James Hyman Gallery (London)
Specializing in 19th and 20th century vintage and analog prints, James Hyman Gallery prides itself on its connection to photography's roots. Almost every image in the booth is one of a kind, but this positive/negative Charles Negre is as close to a two-for-one deal as you'll find at the AIPAD show and, at $16,000, a small price to pay for a piece of photographic history.